Did you know that there are now more than 4 billion people using social networks around the world? The Internet has opened up new opportunities for everyone, from individuals to massive corporations. In one way or another, social media plays an important role in most of our lives, allowing us to connect with loved ones, research products, check quality, and share our opinions for the entire world to see.
The newer generations – young Millennials and Gen Zers – are using social media more than ever to search, investigate, and interact with brands, celebrities, and like-minded people all over the globe. If you're looking for a 'how-to' chances are you'll go to YouTube, want to know if that hotel or restaurant is worth the money – Tripadvisor or Yelp!; the point is, where twenty years ago we didn't know where to look and thus relied more heavily on search engines like Google, the current tech-savvy generations have a good grasp on where to go for information, and it's social media.
But what does it take, in the realm of a digital marketing agency to organize, develop and manage social media marketing campaigns and opportunities? Let's dive into a day in the life of John Tan, the 2Stallions Social Media Lead.
Meet John!
Hi everyone, I'm John Tan.
Growing up, sports were always a big part of my life. Whether it was watching or playing, it was my passion and I always wanted to be surrounded by it. I knew I could never play professionally so I decided to pursue the next best thing, sports marketing.
Why specifically social media? In this day and age, social media is arguably the first touch point of any brand communication. For some people, it's even the first touch point of their day.
When I was younger, sports ads (especially for the big names such as Nike and Adidas) always captivated me. I was fascinated by how they resonated not only with a sports audience, but the rest of the world. These were mostly on tv as social media wasn't a thing yet. So seeing how these have translated/transformed for digital platforms really intrigues me.
I joined 2Stallions in 2019 and was actually approached by Dhawal Shah, one of our founding directors, via LinkedIn. I had been looking for a new opportunity so it came just at the right time. I had good feelings right off the bat as the interview process was very smooth and flexible as I was overseas on holiday for 3 weeks. At first, I felt very thrown into the deep end with my role. This may not sound too appealing to some but it gave me the opportunity to grow personally and professionally. Additionally, the team was very supportive with ideas I wanted to execute and accomplish.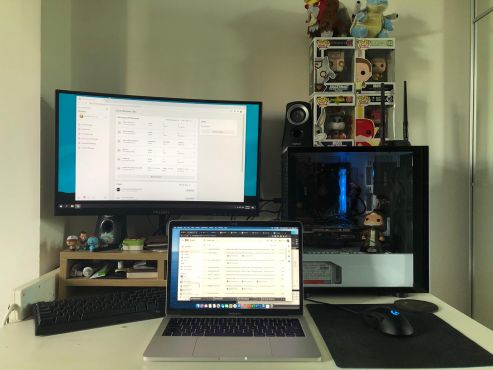 What goes on in the day-to-day job as Social Media Lead?
A lot of my day-to-day revolves around our clients, discussing with them on how campaigns are progressing, feedback on ads/copy/visuals, how to improve campaigns, what's the best strategy moving forward.
Apart from that, my day involves implementing those changes be it via the different social platform ad managers or liaising with our internal teams.
Social media is now in the marketing spotlight more than ever as brands try to navigate and stand out. The pandemic has brought this even more to light with many brands having to push digital to the forefront as many of their offline activities are no longer viable.
Social is ever changing, from the way we consume to even laws and regulations being set in place. So it's important for brands (and agencies of course) to stay on top of the trends and best practices to maximise performance.
What challenges do you face?
Just like in life, rejection is probably the worst part about the job. Rejection of creative ideas, strategies, visuals. The worst is probably rejection of proposals because you not only get your idea rejected but also you don't get the job (and the money). I usually get bummed out for like 5 minutes or so upon getting rejected. But the best/only way to overcome rejection is like how you would deal with any problem in life, learn and move on.
What do you do to blow off steam if you get stuck?
Like most problems in life, I'm the type of person that likes to vent and voice my frustrations. So usually, I just rant for a few minutes (at the appropriate people, of course!). After blowing off that steam, I move on and focus on the task at hand.
After work I like to relax playing games and, of course, a well-deserved after-work beer always helps.It's hard for me to pinpoint exactly what motivates me apart from the sheer fact that there is a task and it needs to get done, it's really as simple as that.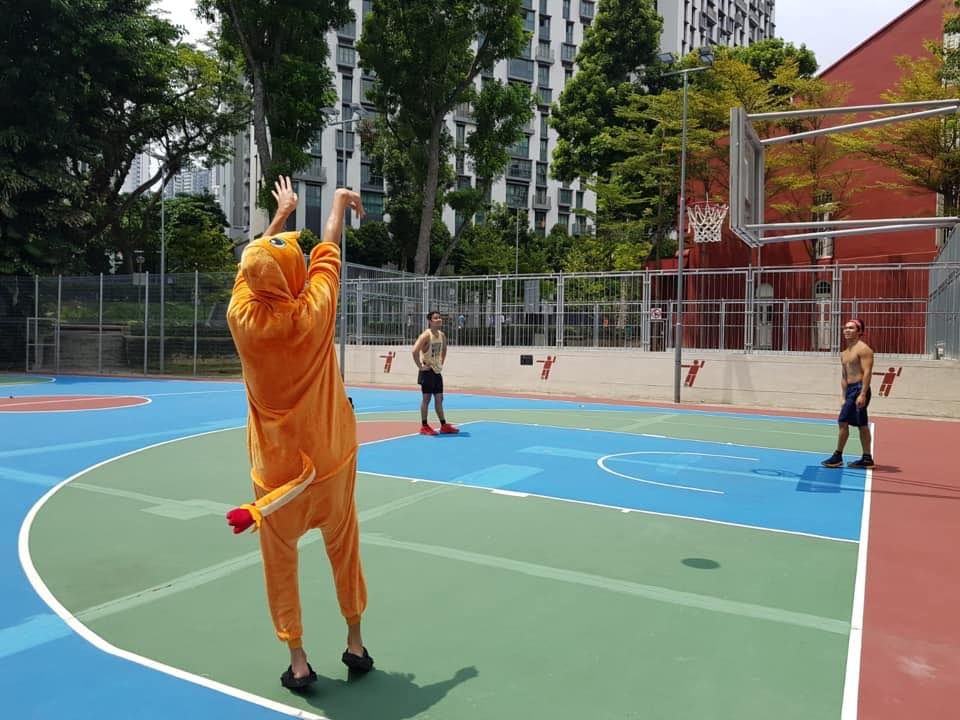 Any Favourite Resources?
Aside from the business accounts of the various platforms which offer insights on the latest developments and new innovations, just being on social media leisurely but looking at it through a marketing lens is really where I get my ideas from.
Thinking about why I was targeted for an ad, what message does this visual give me, why did I stop and look at the ad in the first place, what ideas can I take from this ad and use it for my work?
Same goes for influencers, why did a brand choose them, what are they trying to achieve, what trends are they riding on.
Is it true that an agency life is 'all work, no play'?
I would say in many cases, agency life calls for working late/nights to meet deadlines. I've experienced it before at other agencies and on occasion here at 2Stallions but not so much.
I enjoy the flexibility that comes with the culture here. Especially since we've been working from home, we've been able to manage our own time (of course as long as work gets done). I've heard many stories of friends who need to show that they are online, daily check-in calls etc while working at home. The team communicates together often enough but it's nice to be trusted with our work/hours as long as things get done.
Advice for Aspiring Social Media Specialists
Many young aspiring career starters get interested in jobs in social media because of what they see from influencers, YouTubers, streamers. It's a common misconception that "all they do" is post content. Yes, that's part of the job but what they should look into is the process behind it all and see if that interests them.
What I like most about working in and around Social is the blend of creative and technical knowledge. You could have 1001 creative ideas, but it's about outfitting those ideas with technical know-how such as audience targeting, business objectives, customer journeys etc (learned and developed over time) that truly makes a piece of content/campaign work.
Wrapping Up
Get to know our #2Stallionsfamily with the #2Steamstories tag. Discover the works done by our diverse team of digital marketing professionals who'll bring your ideas to life with impactful designs. Browse and download our case studies now!
If you'd like to connect with John, you can reach him via email at john@2stallions.com and you can connect with him on LinkedIn here. If you're looking to get ahead in your social media marketing, don't hesitate to contact us!