The growth of the Internet has provided companies with a wealth of online marketing options, including social media campaigns. Now, businesses can promote their brands on social media to increase visibility, revenue, and customer reach.
According to We Are Social's Digital 2020 Global Overview Report, there are 3.8 billion social media users worldwide. The report also found that smartphones account for more than half of the time spent online.
This means businesses, big or small, should be taking advantage of social media platforms. It also means that it is time to transition from traditional marketing (i.e. TV ads, print ads, etc.) to social media marketing.
Unlike traditional media, social media fosters a conversation between the brand and the consumer. The audience can comment, like, tweet, share posts, and more. Not to mention that social media posts can be edited or deleted when necessary.
Keep on reading to learn more about how you can harness social media's marketing potential.
More About Social Media Marketing
Social media marketing uses platforms to establish brand awareness. It also increases customer reach, monitors customer feedback, and does a variety of other things.
It involves running campaigns and sharing content to drive audience engagement and conversion. The major social networking services today are Facebook, Instagram and Twitter.
Each platform engages audiences in different ways. Here are the metrics used to measure engagement across the three platforms:
Facebook: shares, likes and followers
Twitter: re-tweets and followers
Instagram: likes and followers
What Is A Social Media Campaign
Social media campaigns are a planned marketing efforts executed on one or more social media platforms. Campaigns come in different forms such as polls, contests and giveaways, events, or podcasts, to name a few.
These social media marketing initiatives focus on a business goal. The common goals include:
driving direct sales
generating new leads
getting direct customer feedback
boosting web traffic and brand recognition
building a strong, engaged and loyal community
creating an email marketing list of engaged customers
Inspiring Social Media Campaigns You Can Learn From
Starbucks, Dove and IHOP are a few top brands that have launched successful social media marketing campaigns. Let's take a closer look at why their campaigns worked.
1. Starbucks: Unicorn Frappuccino
As part of its 2017 Frappuccino Happy Hour, Starbucks rolled out its one-week-only, pastel-hued beverage: the "Unicorn Frappuccino".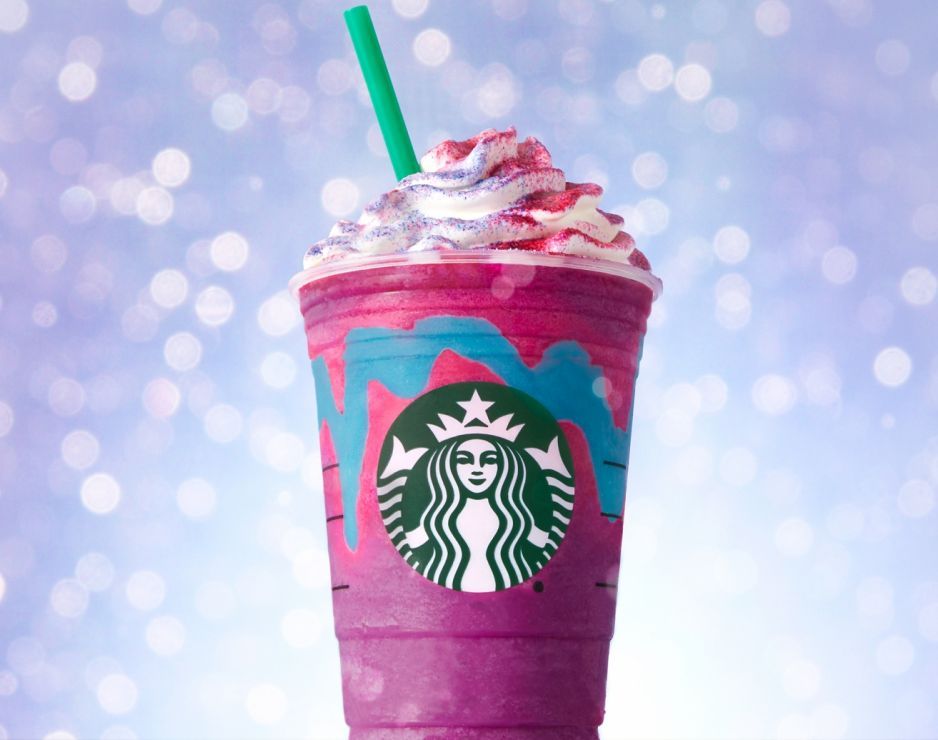 Image by: Starbucks
With its limited offer period and  'Instagrammable' appearance,  the drink and its hashtag #UnicornFrappuccino generated nearly 155,000 Instagram posts.
2. Dove: #SpeakBeautiful
Dove promises to deliver body confidence and self-esteem through its campaigns. In its #SpeakBeautiful campaign, the brand partnered with Twitter to show the effect of insults on people's images.
Video by: Dove
Twitter's technology identified negative tweets about beauty and body image. The Dove account then sent responses about confidence, optimism and self-love.
3. IHOP: IHOb
IHOP, the International House of Pancakes, flipped the last letter of its acronym upside down and temporarily became IHOb. The brand asked its Twitter followers to guess what "B" stood for—and more than 70,000 users reacted and responded to the tweet.
Dear Internet, we abbreciate your batience. Now let's see who guessed right. B-hold!!!!! #IHOb pic.twitter.com/Fh3SkZ7s3Y

— IHOP (@IHOP) June 11, 2018
Tweet from: IHOP
While the name change lasted only for a short time, this gimmick increased burger sales.
Key Components Of Successful Social Media Campaigns
1. A Well-Thought Plan
Your campaigns' successes depend on your social media strategy. Review your social media goals and identify the 'who,' 'what,' 'why,' and 'how.'
Who. Identify who your target audience is. Determine ideal customer characteristics and demographics that your business can best cater to.
Shaping your audience personas will craft the right message and brand voice for your social media campaigns.
What. Find out what social media channel your business will use. Choose the ones that best support your strategic goals.
Explore the big four social media channels—Facebook, Twitter, LinkedIn and Instagram. You could also look into other platforms such as YouTube, Pinterest, TikTok, or Snapchat.
Why. Understand the motivations behind your prospect's goals, reasons for their challenges, and the issues they face.
Once know the answers to your strategy's whys, it would be easier for you to proceed with the how.
How. Learn how your brand, products, and services can best address your customer's pain points.
List your audience's choices and responses along your customer journey. Then, map out a plan that will entice them to take part in your campaign.
2. Compelling Content
Build social media campaigns around compelling content. A campaign with impressive storytelling and accessible information has a greater audience engagement.
To impress your audience, your content should be:
Optimized for viewing. Social media optimization and search engine optimization are two different things but they support each other. Here are two of the best practices that SMO can borrow from SEO:
Keyword Research. This technique identifies phrases and topics your target audience searches for. This way, you can create relevant content for them.
It also helps determine hashtags and phrases to use in your social media posts. Hashtags make it easier to find your content, even for people who are not following you.
Profile Optimization. Website optimization is a crucial step in SEO. Optimize your website and its content so search engines know what your website is about.
The same thing applies to social media optimization. Your company's social media profile contents—profile phone, username, bio, etc.—should be complete and consistent to get the attention they deserve.
Fun and informative. People love sharing useful things on social media. These could be tips, suggestions, fun facts, and quirky stories that tackle difficult topics like science or math for example.
Make your content easily shareable to increase the chances of drawing your audience's attention. For example, create videos that tell relatable stories or tug at your customer's heartstrings (like Dove's #SpeakBeautiful campaign).
Craft memorable content to boost your social media shares. Incorporate the element of surprise into your strategy, like what IHOP did with its IHOb campaign.
Short but sweet. Writing long-form content in today's time-starved world is not always the best option. Squeeze your content into something that is easily consumed. Focus on a single topic, include a graphic or visual, and feature an enticing headline.
3. Rewarding Promotions
In website marketing, creating an email list is simple if you can offer something in exchange for customer information.
For instance, Netflix and Spotify give a "Welcome Bonus" to new registrants that let them try out the paid service for 30 days. After the promotion period, customers can decide whether to stop or continue.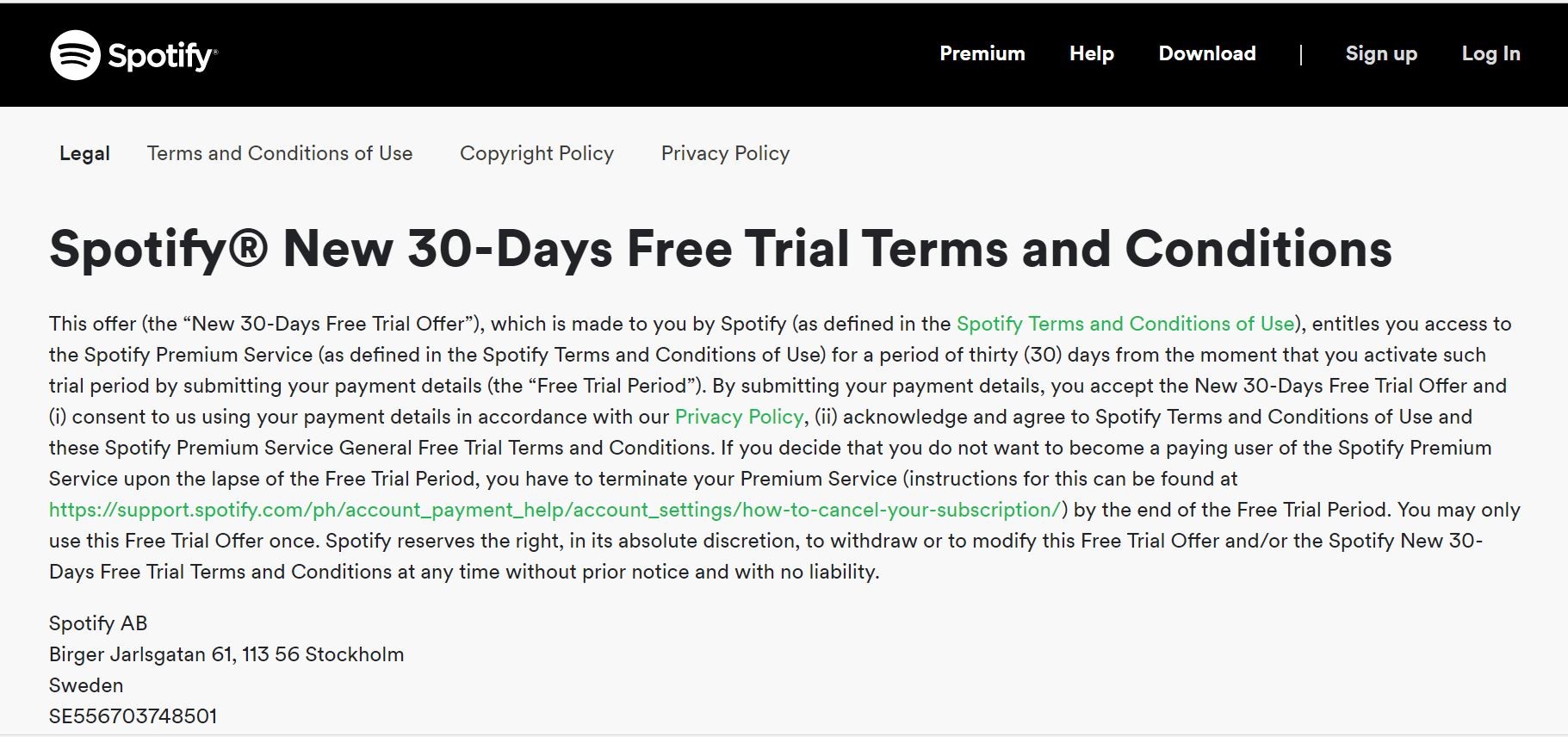 You can use social media to advertise your 'free' product. Anything free and compelling has a high chance of going viral. Contests for high-end or high-value products are also great for promotion.
4. Thorough Analysis
Like with SEO, you must measure your social media campaigns performance through their analytics:
Are you reaching qualified people?
Are you engaging with qualified people?
How many of your social media fans inquired about your product or service?
How many of them actually become customers?
The things you can measure vary in every social media platform, but tend to include:
Engagement. This measures how many people have engaged with your social media posts. It also plays an important role in how far your posts travel (aka social media reach).
Engagement metrics include clicks, likes, shares, comments, brand mentions, profiles visits, and active followers.
Reach. Social media reach is the number of users who viewed or watched a particular content on a social media channel. Unlike engagement, this metric has no definite amount as it is only an estimate.
You can measure reach by tracking the number of followers or fans, impressions, and traffic.
Leads. A lead refers to any information that you can use to follow up with your fans or followers. It could be a name, a phone number, or an email address. This valuable item value could develop into hard leads—qualified prospects or customers.
Customers. The main objective of social media campaigns is to attract new customers. If you have found the right leads and kept them engaged, they will be more likely to buy your product or service.
By tracking customer acquisition and conversion rates, you will know how many fans made it to the finish line. Built-in analytics tools such as Facebook Insights, LinkedIn Company Page Insights, and Pinterest Web Analytics, come in handy when measuring social media performance.
Switch to Social Media
Social media is a gold mine for followers, leads, and customers. It allows businesses to increase exposure, boost traffic, and gain market insights.
If your brand is not making the transition from traditional to social media, now is the time to make the switch. Take advantage of ever-increasing social media users: launch social media campaigns to generate qualified leads and increase your conversion rates.
Transform your social media profiles from dull to spectacular with 2Stallions! Our team of social media marketing experts can help you achieve unparalleled success by creating engaging content that will captivate your audience. You deserve more than just a digital presence – connect with us to make your online brand shine.