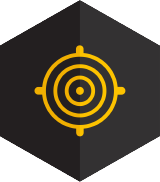 Mission
1. Serve clients through differentiated digital strategies focused on results
2. Shape a fun company culture of constant learning and growth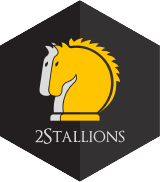 What We Stand For
Stallions are considered noble and spirited animals that last the distance and are a symbol of trust.
2Stallions refers not just to the 2 founders of the company, but also to two businesses – our client and us.
The gold stallion is our client and the white stallion is us. We work hard in the background, always behind our client in support, helping them towards their business and marketing objectives.
The stallions are also depicted as chess pieces known as knights because we not only do what our client asks, but also think strategically for their business to add value wherever possible to achieve optimal results for them.
Looking for a partner agency for your business?