Many people tend to think that mailing lists are relics when it comes to Internet marketing. While many businesses focus on social media marketing nowadays, email remains the most effective tool when it comes to online marketing.
Being around since the early days of the Internet, email is also something that is easy to use. For businesses, email marketing has proven to be one of the best ways to drive online and in-store sales.
Mailing List Benefits
A good mailing list has plenty of positive benefits for your business. Here are a few of them:
Communicates directly with your audience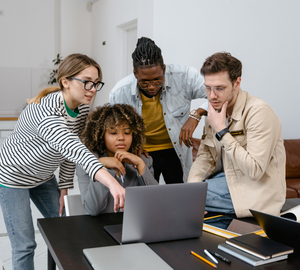 A good mailing list will allow you to directly engage with your customers. Oftentimes, these people have chosen to subscribe to your mailing list so it will be easier for you to relay your message.
Because of this, mailing lists have a high conversion rate. This is a huge reason why a lot of e-commerce sites like Amazon or Lazada are still relying on email marketing when they want to offer you something.
Low Cost
Unlike brochures, flyers, and traditional mail, email marketing requires little money for it to be effective. While your promotions and designs will still require a slight budget, email marketing is really low-cost compared to the other options stated.
Broader Audience than Social Media
Social media has become one of the hottest tools for online marketing. However, when it comes to getting your message across the Internet, email marketing remains king.
Think about it, you probably know a handful of people who are not on social media, but it would be hard for you to think of anyone without an email address. This is backed up by actual facts.
According to Optinmonster, there are about 2.6 Billion email users compared to 1.7 Billion Facebook users. Add to that the fact that 77 percent of people prefer email over social media when it comes to permission-based promotional messages.
Faster word-of-mouth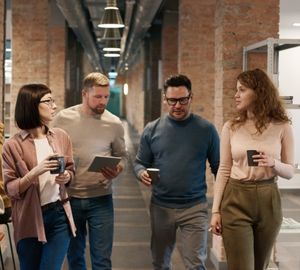 Mailing lists consist of people who are your targeted demographic and are the ones who are more than likely to buy what you are selling. One huge benefit of mailing lists is that these customers are most likely to spread the word of what you are offering to other potential customers.
Buzz is one of the most prized phenomena for a small business. Having a mailing list full of people who have voluntarily joined your email list will most likely generate buzz faster than other online marketing tools.
Guide To Create Your Mailing List
If you're convinced by the benefits of a mailing list as discussed above, it is high time that you created one for your business. Here is a step-by-step guide to creating your mailing list.
1. Look for a great email marketing service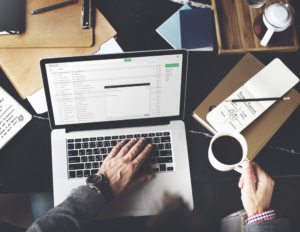 Before you start contemplating the rewards you can reap from a mailing list; you first have to choose an email marketing service.
You need to select one that will best suit your business needs, particularly the size of your audience. Email marketing services offer different pricing models depending on your marketing size and needs. If you want to test the waters, start with Mailchimp. They have a freemium option for up to 2,000 subscribers where you can send out 12,000 emails per month, i.e. up to 6 email blasts to your 2,000 subscribers.
2. Think of a great initial offer for your mailing list
Handing over an email address is built on trust. People receive hundreds of offers everyday. You need to entice them with a compelling offer that will pique the interest of the right potential audience to join your list.
There are plenty of ideas you can implement to make growing your mailing list easier. You can give them access to a webinar, give them promotional coupons, or give them something for free. The key is to give your potential customers something of value for them to trust you with their email addresses.
3. Create an opt-in form and put it on your website
An opt-in form is something that you can put on your website for customers to sign up to. A good opt-in form can make or break your mailing list. Ask too many questions and you run the risk of people not signing up at all. If this is your first time creating an opt-in form, a field for a name and the email address should suffice. You can also use a tool like OmniKick to make your life easier.
Where you place it on your website is also very important. Placing your signups in the wrong place could mean people never see them, or worse, ignore them entirely! Here are some great places to put your sign-up form so that people are more likely to engage with it:
A splash page
Welcome gate
Floating bar
Above the fold
Blog posts
Blog page
Sidebar
Timed lightboxes
Scroll box
Footer
About page
Resource pages
Sign up page
Exit-Intent Popup
4. Get your subscribers!
You can now start collecting emails and building up your list. If your website is getting great traffic (check out our services for online marketing), then your opt-in form should have no problems getting you emails. Otherwise, there are other ways to grow your mailing list.
One idea is to leverage other people's lists. Maybe you know complementary businesses with a similar customer profile to yours that have already amassed a substantial list. You can reach out to them for a join venture! Joint ventures are quite common in online businesses, as promoting on one another's lists can be mutually beneficial for both businesses. Want more ideas to grow a mailing list? Ask us in the comments!
Follow these guidelines and you are on your way to building a great mailing list for your business. Email marketing is also something we help our clients with at 2Stallions(a full-service digital marketing agency), so do reach out if you're interested.
Optimize your email marketing (BONUS!)
While the previous steps should serve you well to start building your mailing list, at some point, you'll also want to improve conversions from your email marketing. Optimizing your email marketing should be your next step to make your emails more effective. Below are three basic tips for email marketing optimisation.
1. Test your subject lines
According to a survey posted in Hubspot, 35% of email recipients open email based on what is written in the subject line. That alone should be enough to tell you how important a good subject does for your email marketing. This is a trial-and-error process and will take some time. Try A/B testing your emails by splitting your list in two. Send them the same content with different subject headlines and track which version gets better open rates. Your results over time will help you to figure out the words and sentences that resonate more with your audience and gets your subscribers to open your emails.
2. Segment and personalize
As your marketing list grows, your subscribers start to vary from one another. Instead of sending a one-size-fits-all mass email, try creating smaller groups of subscribers based on categories like gender, location, and previous purchases. This will enable you to sell more effectively by sending each segmented subscriber group what they really need. A study has revealed that the more targeted your emails are, the better the engagement and response will be.
3. Social sharing buttons in emails
Emails with social sharing buttons generally have a higher CTR (Click Through Rate) than those that don't. By incorporating social media sharing, your email marketing has the potential to reach out to a far wider audience.
We have given you more than enough reasons to stop mulling and start taking action for your own mailing list. As a time-tested marketing method, email continues to be the most reliable and effective tool to bet your company resources on.
Your email list is a valuable asset for your business. Our guide provides 10 essential strategies for building and nurturing a strong email list. Uncover the secrets to effective email marketing.
Grow Your Email List – Download the Guide!
Unlock the power of email marketing with 2Stallions. Our tailored campaigns captivate your audience and boost ROI. Click to explore our Email Marketing services and achieve excellence!
Originally published: 4 April, 2017
Updated: 16 December, 2022