Blogging is a term that is frequently brought up online. As a business owner, you may not think it is important. You probably even think it's just an online lingo. But a 'blog' is something you need to be familiar with for the sake of your business. In fact, you're probably thinking – "I already have a website for my business. Why do I need a blog?"
Before we tell you why a blog is vital for business growth, let's figure out what a blog is. Literally, a blog is defined as information published on the Internet as discrete entries or posts displayed in reverse chronological order. While blogs first started off as personal journals, businesses have capitalized on this to reach out to their clients and keep them engaged.
Think about this blog post for instance. We can reach out to you and provide you with important information that you can read in your own time and leisure. That way, we can connect with you without being in your face.
We've looked through the internet and come up with a complete list of reasons you should be blogging to successfully bring your business online. If these doesn't convince you, nothing will!
Website SEO & Traffic Effect From Blogging
For an online business, search engine optimization (SEO) and 'traffic' (defined as the number of people who visit your website) are two performance indicators that you are familiar with. Let's explore how blogging would affect them.
1. Grow Immediate Organic Traffic
According to a Hubspot report, 46% of people read blogs more than once a day. Meanwhile, Quicksprout claims that most people read 5 to 10 blogs a day. When you share a blog post content to a relevant audience on social media, they will proliferate and bring in more traffic to your site – all without you paying for it. SMW states that once your blogging hits 51 posts, the traffic on your blog increases by 53% and with 80% of daily blog visits being new, i.e. visitors who have never visited you online before.
2. Drastically Improve Your SEO
Google tends to index websites with blogs more frequently than those without due to the constant new content production. Also, websites with a blog tend to have 434% more indexed pages than those without. As you may be aware, Google happens to be the starting point on the Internet for users looking for something. The relationship between writing blog posts and having your brand found by Google users should be an easy one to deduce due to the fact that organic search has a 14.6% close rate while outbound marketing has a 1.7% close rate.
3. Drive Long-Term Results With 'Evergreen' Topics
An evergreen topic is something that remains relevant even in the future. A news article, for example, is not considered evergreen. Writing about 'Why Your Business Needs A Blog' is. Why? New businesses come online all the time, and many of them will not know about blogging and whether they should do it – so they will search for information on the topic. Once I write a good piece about it, there is a good chance that Google will show my blog post in the search results to these businesses. This, in turn, will help drive traffic to my website and business even years after I first published it.
4. Build Backlinks Quickly
Google has placed a lot of importance on trusted backlinks. Backlinks refer to links coming to your website from other sources. A backlink is trustworthy if it is coming from a source that Google deems relevant and ranks highly in its algorithm. When your business has a blog and you write well-researched articles that are relevant and useful to readers, 2 things happen. Readers will share the link on social media (backlinks) and other bloggers may write about similar topics and reference your article (backlink). Over time, the number of ways other users can find you increases AND Google will trust your site more. If this happens, your website's ranking will improve because these other people linked back to you.
How A Business Blog Helps Branding Online
Branding has been seen as a key component for any consumer-facing business and it is equally key for a B2B business too! Getting the message to people and having them recognize your brand and what it stands for is something a lot of businesses spend tons of money and time on. Blogging can help your business brand itself online.
5. Improve Your Brand Image
QuickSprout's research showed that 31.1% of consumers on the Internet consider a brand's blog to be the 2nd most influential factor when it comes to making a purchase. When your business blogs, people may have already come across your brand before visiting your website through their social news feeds or search results. This means, when they do land on your site, visitors tend to trust your brand more and be more open to accepting your messaging, especially after reading your blog and finding themselves aligned with your message. To top it off, 72% of marketers feel that branded content online is more effective than magazine advertisements according to Kapost and 60% of consumers feel positive about a corporate brand after reading their blog.
6. Establish Yourself As An Industry Expert
82% of consumers enjoy reading relevant content from company blogs and what it leads to is greater levels of trust in your business. When your business blogs quality content that helps or educates readers, they tend to become advocates for your brand. When they have an actual need for services, they will think of your brand first because you've already helped them and have presented yourself as an industry expert through your blogging efforts and high-quality articles.
7. Build A Community
When you write articles consistently and build up a readership, you are effectively building a community of users interested in what you have to share. They can interact with your brand through two-way communication channels like blog comments and social media. If they feel connected to your brand, they become brand advocates to others when someone is in need of your services.
8. Share Your Brand Story And Voice
70% of consumers tend to learn about a company through their blog rather than their ads. This means that blogging can give your business the perfect platform to share the story and voice of your company and be able to reach out to the audience that you want.
Using A Blog As A Marketing Tool
Marketing is what helps pull visitors to your business. On top of Pay-Per-Click (PPC), a business blog can also serve the role of a marketing tool.
9. Blog is Central To Online Marketing
This is a bold statement, but if you have read our previous article on Online Business Strategy, you will notice that the business website is where all your online activities flow through. Your business website's blog is an integral piece of this.
10. Build A Targeted Mailing List
You may not be aware of this but the average return on an email marketing investment is $44.25 for every dollar spent, according to Kapost. That is an amazing ROI. The best way to build a mailing list that delivers that sort of result is through a blog. When readers sign up to your mailing list, they do so because they have read what you published and found it compelling enough to want to receive more from your business. They end up qualifying themselves as potential customers for your services.
11. Save Marketing Costs
The only thing you need for blogging is your time. For penning thoughts about your industry every day or week or month, you can attract new visitors (see Reason 1 above) without having to spend a single dime.
12. Gain Insight Into Your Audience
Analytics on your business blog will allow you to gain an understanding of your readers. It will provide you with information regarding their reading habits, and their conversion rates for specific topics which will allow you to make better-informed decisions for your business long-term.
13. Free Advertising
When you create a blog post, readers will share this across social media if they find it useful and relevant. This will increase the reach of your content and provide you with free word-of-mouth advertising which has the best conversion rates amongst all forms of advertising.
14. Generate Qualified Sales Leads
Kapost states that B2B businesses with blogs generated 67% more leads PER MONTH than those without. The mailing list you build can be cultivated into a lead generation system. It converts customers for you through constantly blogging a high level of content and slowly introducing readers to your services. If what you write resonates with someone looking for that information, there is a better chance of conversion.
Thought Leadership Through Business Blogging
Thought leadership establishes your business as the go-to for the industry. Blogging about your business can help you achieve this and has additional benefits for your business.
15. Attract Top Talent
One offshoot of blogging, not often considered, is that it can help attract the right talent for your company. Top talents tend to keep up with their industry and they may be followers of your company blog long before they decide to apply. When they do, the fact that they have been reading your articles greatly helped with their decision to pursue a career in your company.
16. Sharpen Your Business Focus
Your business may have plenty of services to offer, but sometimes you don't know have a clear idea which services perform best. Through blogging, you may realize that you're seeing more conversion for specific services or that you enjoy writing about a specific niche more than others. This can help you to focus your business better for the long-term.
17. Generate More Ideas
Blogging and constantly thinking about industry topics will, over time, help your business to innovate. By exploring the same topic from different angles, interacting with your community, and idea sharing, your business blog may open up new perspectives and avenues for your business in the future.
18. Be Inspired
Blogging for business should never be a solo effort. Your entire team should be involved in writing about different aspects of your business. The growing readership and feedback from readers will be a source of inspiration for your team and for your collective vision. Not to mention that it establishes your entire business as a thought leader.
Business Blogging As A Reference
When you have a business website, you want to make it succinct, since visitors have a very low attention span. The purpose and use of a blog as a long-form content source can prove to be vital.
19. Reference Content For Future Posts
When you write a blog post, you can reference older content if you are repeating the information or carrying forth a discussion into its own post. By having all your thoughts in one place as a reference, it helps to improve your future writing.
20. Go Deeper Into Topics From Your Main Website
If you visit the 2Stallions main website, you will notice that the content is short and sweet. This is because our aim is to describe our services rather than explain every single service in detail. The latter is why we started blogging. We wanted to hel business owners understand our services and the online business landscape better. On our business blog, we write in-depth articles about the same services we offer as well as different aspects of the web industry.
21. Use Your Blog As An Extended FAQ
The blog post content you write can be an FAQ source for your customers. Your detailed blog posts on specific topics should be more than enough to answer the usual questions.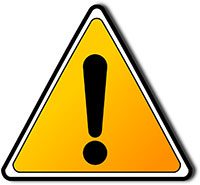 Having read all of the above, you may be raring to go ahead and start a blog right now. Hang on just a second – while we encourage your business to start a blog, it may not be for everyone. Before you begin, ask yourself the following:
Do you or your staff have the time to develop content every day or week or month? Can you make this commitment?
Does your business have the resources to hire these content producers if your answer to the first question was negative?
Do you have the patience to be successful with blogging for your business as it can easily take upwards of 6 months to see any gains from your blog?
If your answer is a yes, then go start blogging!  If not, you may want to review your position a few months from now. Do remember that it is important to set aside the budget for this commitment as it is easy to let this slide down your to-do list.
Do you already have a blog for your business? Let us know how it has or hasn't helped your business! Don't' have a blog but have a question about blogging – ask us anything in the comments.
📈 Elevate your online presence with top-notch SEO services Singapore. Discover the power of blogging for your business and enhance your digital success. Collaborate with us and start your digital success today!