Long last, your website, after months of working with web developers and incurring expenses, is finally up and live. You pat yourself on the back for a job well done and wait for the customers to flock to begin generating some revenue.
Except, they do not. Your website is not gaining any new visitors as weeks and then months pass, and your wonderful investment is starting to feel like a waste. You ask yourself, "What can I do about this?"
If this scenario sounds familiar to you, don't worry. You are not alone. A whopping 97% of small business websites are found to be ineffective. It is not easy to pinpoint a reason why your website is failing as there could be a myriad of variables why your site is not helping to generate revenue. Fortunately, this dilemma can be remedied with some homework and a little bit more devotion to your website.
The New Year ushers in the season of change so this is the perfect opportunity to turn your website from ghost town to a buzzing hub of commerce. The following list is meant to provide ideas for you to get more targeted visitors to your website, to increase your leads and eventually your sales for greater revenue growth for a truly Happy New Year.
#1 Make your website fast and modern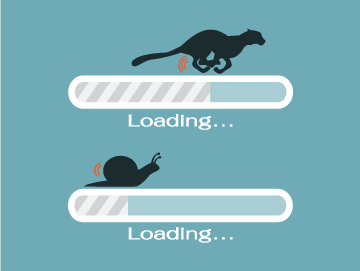 In this day and age, your website MUST be fast and modern. Simply put, no one wants to visit a website that looks like a relic from the 90's. Besides your logo, your website should represent your company through a modern design with strong branding that keeps it relevant for the next three to five years. Good branding and user experience improve your brand awareness, leading to better traffic.
A responsive website is of the utmost importance, with the mobile era truly upon us. This means your website should provide an optimal user experience across all major devices – laptop, tablet or smartphone. Here is some food for thought: In 2016, more google searches are done via mobile devices than on computers. Mobile devices are definitely dominating the Internet and your website cannot be termed modern unless it displays well on them.
Speaking of performance – does your website load fast? You won't believe how many customers may be leaving your website because your page did not load within 4 to 5 seconds. 40% of visitors abandon a website that takes more than 3 seconds to load! Use tools like the Pingdom Website Speed Test to assess your website's speed ranking.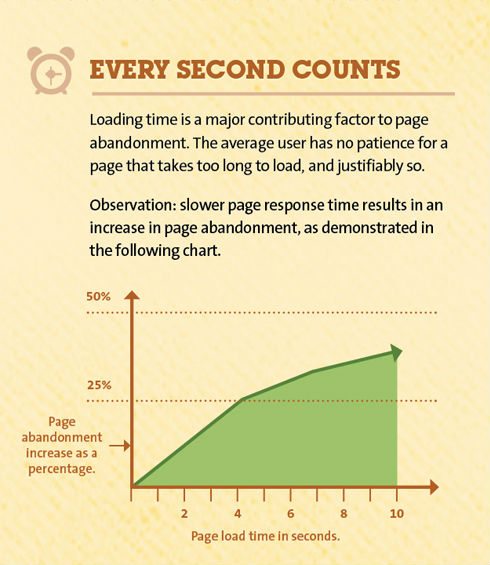 The list of must-haves for a modern website is long, so we've decided to offer you a FREE web analysis, simply click the red box on the right of your screen. If you're already looking to modernise your website, check out our Web & Mobile development services.
#2 Advertise Yourself Offline
Whenever I receive business cards that have no website address on them, it makes me grimace. This is a massive wasted opportunity to advertise your website to new people. Did you know that company sales increase 2.5% for every 2,000 business cards given out?
Does your business still indulge in printing flyers, banners and standees? Be sure to assign space in the design for your website address!
If someone buys from your brick and mortar store, have them sign up for the warranty through your website. This way, you not only provide ease of use, you also introduce your website to them for immediate traffic on your website with the potential to grow through word of mouth. Always remember that your customers are also your best salespeople.
 #3 Advertise Online Through Google
Advertising online through Google Adwords is one of the best ways to get a quick influx of targeted traffic to your website. There are plenty of advertising options online though pay-per-click (PPC) is the most popular. It works the best for targeting leads specifically looking for your products and is performance based (pay only when people click on your ads). Display advertising, an example of which are online banners, is great for promoting brand awareness and can be used in a retargeting campaign to keep you in the mind of people who have visited your website before to entice them to return and close the sale and generate revenue for your business.
For people who are already knowledgeable in the field of search engine marketing (SEM), generating traffic and leads is the way to go. Most businesses, however, engage agencies to set things up and produce results for them.
 #4 Get More Social
Getting on social media doesn't mean blindly signing up to every social media platform that's popular. You need to closely look at their demographics and the type of content being shared on them to determine whether the social media platform suits your business needs. If your business deals direct to consumers (B2C) and thrives on great visuals and stories, then social media channels like Facebook and Instagram may be a good fit. On the other hand, if you are in a business-to-business (B2B) industry, then sites like LinkedIn and YouTube may serve your company better.
However, your work doesn't end once you've set up a page on the social media platform. You must create a strategy with a healthy posting schedule. Constantly updating your social media profile with quality content is extremely important to get new followers and potential leads for your business.
To help you with this, here is a social media posting schedule by Coschedule to help boost your traffic.
 #5 Advertise Online on Social Media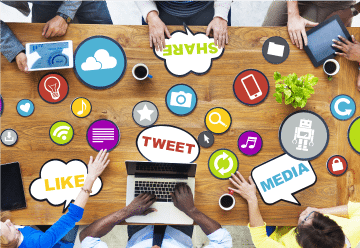 Social media advertising has become very prevalent online these days and many businesses have a hard time deciding between social media advertising and search engine marketing, which is strange as they can be complementary forms of advertising. Social media allows you to reach potential leads earlier in their buying cycle, while search engine marketing tries to get leads closer to making a purchase. Businesses experienced a spike of 24% percent revenue when they used social media to generate leads.
You should use social media advertising, either actual ads or post promotions, to increase brand awareness or educate your user base. However, you can also use social media advertising to make sales for more social products like event tickets or items that have some form of a community like an online course or a monthly newsletter.
 #6 Update Your Website Regularly To Attract Traffic
B2B companies that blog generate 67% more leads per month than those that don't. This fact should be enough to convince you on the merits of constantly update your website with blog entries and new.
Start creating relevant blog entries or write articles on your website. These get found by visitors looking for that specific information, which leads them to your website. By providing answers to questions readers may have, you can position yourself as a thought leader in your industry and gain a lot of traffic at the same time.
Another thing you can do is guest blog on other websites relevant to your product/service. This lets you leech off their traffic. Lastly, if your site gets popular, you can attract guest writers to blog on your website that brings their own audience to your website. Still not convinced why your business should start blogging to generate more revenue? Here is a comprehensive list of 21 Reasons Your Business Should Start Blogging.
When creating a new blog post don't forget about internally linking to other pages on your website, which is a good way to keep people engaged on your website. Make sure that your headlines are attention grabbing. Headlines have been the most important tool in the field journalism and advertising, with newspapers often selling more than their competitors based on their amazing headlines. For those who want to learn how to make great headlines, here is a good guide from Quicksprout.
Also, let your visitors and readers comment on your blog and don't forget to reply to them.
 #7 Get Found On Search Engines Like Google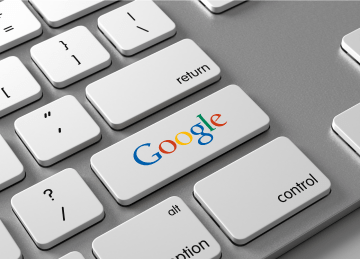 Optimising your content for search engines, also known as Search Engine Optimisation (SEO), is one of the best ways to drive traffic towards your website cheaply. In 2016, Google had almost 78% of the search engine market share on desktop with the rest being shared by competitors like Bing, Baidu, and Yahoo, so it is ok to start out by focusing on Google.
Get yourself acclimated with tools like Google Search Console and Bing Webmaster Tools. These are some of the primary mechanisms that will enable you to do some basic SEO for your website and ensure your website shows up on their search engines.
Ranking higher than your competitors on search engines can give your business an overwhelming edge. However, SEO comprises a variety of techniques and a whole lot of work and requires a lot of time and patience to achieve results. Ranking first on the Google search engine result page (SERP) has a 30% click-through rate (CTR) to 12 percent CTR at the third position. The numbers continue to drop after that, so ranking as high as possible is very important when it comes to generating leads that lead to more revenue.
SEO can prove to be a daunting task, so our advice would be to hire an agency to help you improve your search rankings or you can also check out our article about the 7 Essential Google SEO Strategies Every Marketer Should Know.
 #8 Start A Monthly Newsletter
It's oxymoronic, but your best new customers are always going to be your old ones. Most businesses are built upon customer loyalty and your business should look to do the same. Keep your existing customers in the loop with a monthly newsletter that updates them about your company, your products and even sending them tips and tricks for properly utilising the product that they've purchased from you. You can start a monthly newsletter for FREE using a tool like Mailchimp. At the same time, let potential leads who're not customers sign up for your newsletter. They get the chance to know your brand better and nurture them towards becoming customers in the future.
You can upgrade to include automation or if you want to start with a tool that already allows for basic automation, you can start out with Aweber. Email software with automation allows you to set a number of tasks on autopilot, that continue taking care of your customers for your business while you focus on other things. If you're not sure what marketing automation can do for you or your business, check out a quick demo here for some "Behind the Scenes of Marketing Automation". 2Stallions is a Certified Infusionsoft Partner, which is the software the demo focuses on.
#9 Already Doing All Of The Above? Then Focus On Conversion
If you have been doing all of the above, you should already have great traffic landing on your website, and if you don't, please get in touch with us. It's possible that your issue may be with converting the traffic on your website into business leads or sales. This is where conversion optimisation comes in. Conversion optimisation is the process of using analytics and user feedback to optimise the performance of your website. Simply put, conversion optimisation helps turn more visitors to your website into actual leads and sales.
The aim is to investigate, experiment and improve parts of your conversion funnel to get marked improvements in conversion. For an example, see the sample funnel below.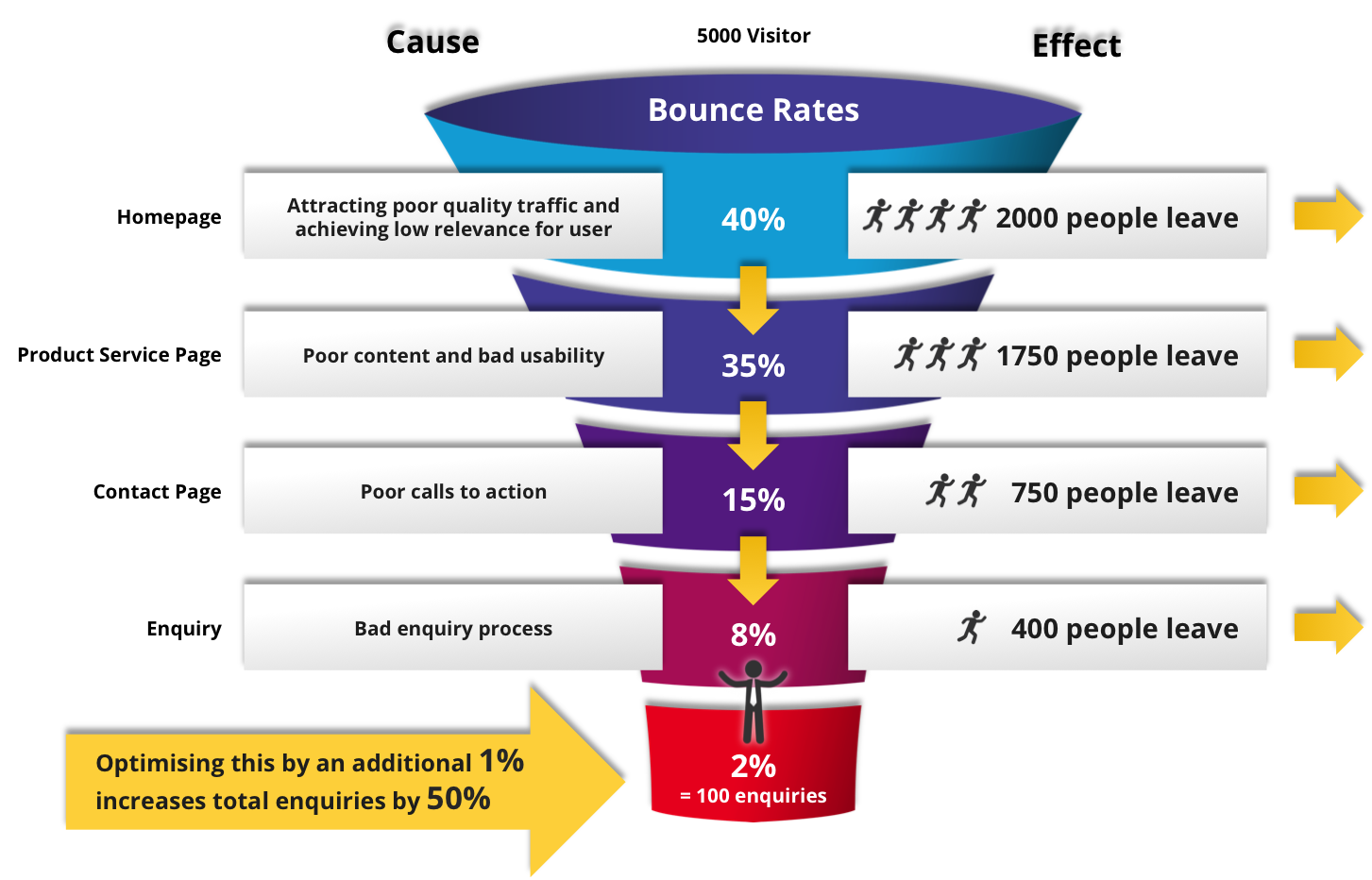 Determine where your visitors are dropping off via your website's analytics. From there, you could optimise the relevant page for better focus by improving your website's calls-to-actions.  Make incremental design & copywriting changes and run experiments to track and decide whether the change worked or not.
If you are serious about generating traffic and driving revenue growth to your website this year, working on even one of the methods above would affect a great change for your website and your business. With the proper guidance and a whole lot of hard work, this year just might foster in a buzzing website!
Boost your online presence with our expert search engine marketing services in Singapore. Say goodbye to generic traffic and hello to targeted visitors who are ready to convert. Let's team up today and take your business to the top!