The world teetered on the brink of a standstill as economic activities ground to a halt. With countries enforcing stay-at-home orders, cities locking down, and travel restrictions in place, the impact of these measures is felt by everyone. 
Every industry underwent a profound transformation in response to the pandemic. The outbreak of the novel coronavirus compelled companies and organisations worldwide to swiftly recalibrate their business models.
In the wake of the pandemic, we've come to appreciate the significance of innovation and adaptability. Looking ahead, businesses have the opportunity to glean valuable insights and enhance their preparedness for potential future recessions.
7 Marketing Essentials for Your Business In Times of Uncertainty
1. Prioritise Business Challenges
Many companies slash their budget, cancel projects, and retrench employees to save costs and continue operations during the outbreak.
Like most other companies, your team will likely be inundated with many unprecedented challenges during this period.
But you can't tackle them all at once. Prioritisation is critical to prevent your team from feeling overwhelmed. Evaluate the aspects of your business within your control and manage them first.
Focus on projects that will drive the best short-term impact. Strategies: take action and then move on to manage tasks less than your control.
Examples of challenges that companies can address first: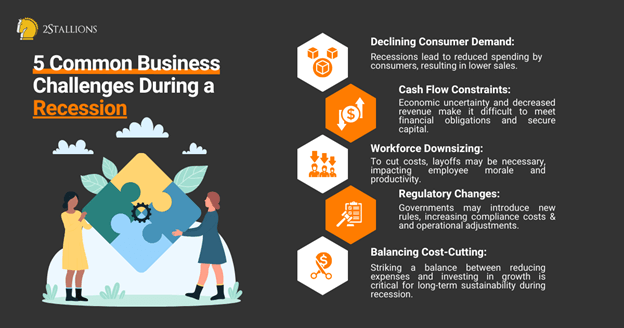 While you prioritise essential tasks that are manageable now, you should also remember to be far-sighted. Plan and prepare ahead. Identify new business opportunities and work on them.
Also, even if clients withdraw their projects now, it doesn't mean there won't be possible collaborations for you in the future. Stay connected with both your existing and potential clients. Offer your help if needed. Building strong customer relationships will pave the way for more business opportunities for you in the future.
2. Reallocate Rather Than Arbitrarily Cancelling Your Budgets
During an economic downturn due to a crisis like a pandemic, advertisers and marketers stop budget spending immediately as one of their first cost-cutting measures.  
However, brands must continue advertising amid times of change and uncertainty.
The key is to focus on where you get the best results. Leverage channels that enable flexibility and be more specific with your marketing efforts, targeting audiences with the highest purchase intent.
The Importance of Maintaining a Strong Brand Presence
John Williams, founder and president of Logoyes.com and contributing writer to Entrepreneur, said, "Your brand is your promise to your customer."
Building and maintaining a brand that consumers recognise and trust is one of the best ways to reduce risk when the economy worsens. That's why, in each recession cycle, companies with a strong brand presence have come out on top.
Standing by your consumers when they need help is critical regardless of your business size and industry. Maintaining a strong brand presence is required to convey your company's credibility, value, and experience, especially in times of uncertainty. Regarding marketing and advertising, those with a strong brand presence will hold an enormous competitive advantage.
Companies can consider reallocating budgets from paid advertisements to content marketing. Build on sharing your brand story and convince customers to trust in you. Show your customers that your brand can help even in difficult times.  
For example, our agency recognises the need to pivot our marketing strategies for business continuity. Rather than cancelling our annual networking event (#SPEAKEASYASIA), we have switched it to a series of online webinars.
Doing so allows us to continue informing our customers about the latest market trends, provide marketing tips, and update them with the latest insights that could help them make better decisions for their businesses. By providing marketing tips on various aspects of digital marketing, we aim to help our consumers prepare for the digital era.
3. Research Your Customers' Behaviour
While it's clear that consumers and businesses are going online amid this outbreak period, consumer behaviour remains unpredictable.
The impact of customer behaviour on marketing strategies has become more pronounced during this pandemic. Panic buying, remote working, and consumers' re-prioritising purchases contribute to the inconsistent demand for different services. Some research experts even predict that these behaviour changes might remain even post-pandemic.
With a new economic climate, many businesses are still determining how to adapt to these rapidly evolving consumption patterns. The best way to do so is to research and understand your customer base with tools such as Google Analytics or social media audience insights.
As you understand your customers' search and consumption patterns, identify their new needs and wants. Develop customer personas to help you craft the right message to appeal to the right audience and improve conversions.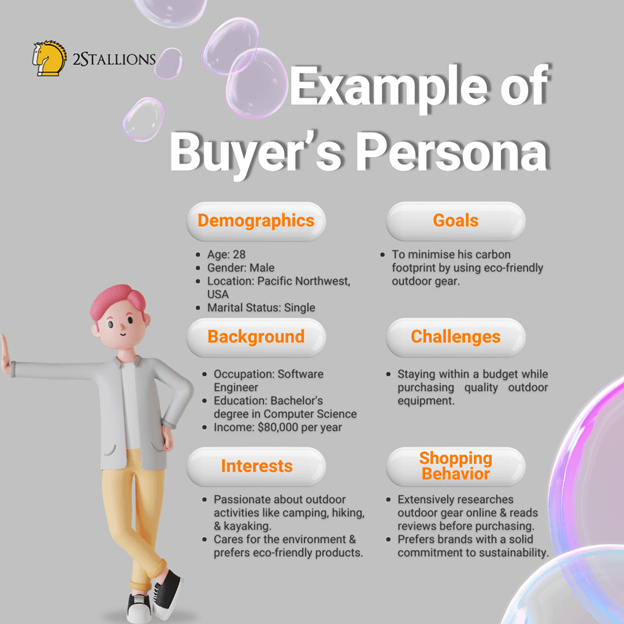 Elevate your audience targeting strategy with the audience or customer segmentation to convert groups of consumers with the highest purchase intent. 
A common strategy businesses use is creating dynamic ads and dynamic retargeting ads. This allows companies to reap the greatest return on ad spend by advertising to groups of people with the highest conversion probability.
4. Analyse and Track Your Marketing Efforts Closely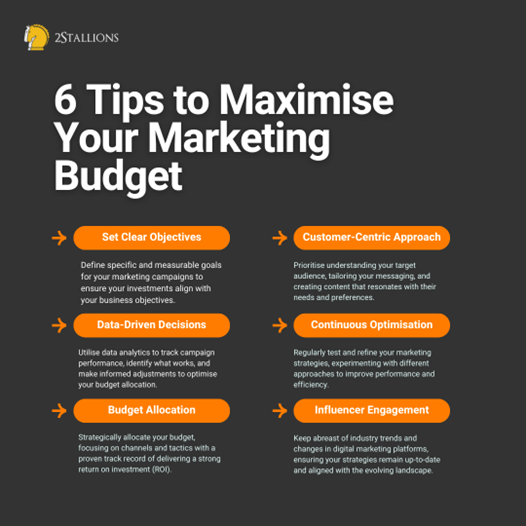 A high bounce rate but an extended dwell time on your site could highlight that users are reading your content but aren't sure about the next step in their journey. Hence, customers are leaving your site without further action. In this case, adding a CTA button or using active voice to provide a clearer CTA would be worth.
Another advantage of digital marketing is that companies can track their progress and revise their strategy whenever needed. This helps businesses save time and money on their campaign to increase the effectiveness of a specific approach or strategy.
Learn more about digital marketing and how a digital marketing agency can help you manage budgets or campaigns.
5. Focus On Consistent Communication
Keep your customers updated.
We can see a shift in how brands communicate during times of crisis. Companies are fundamentally changing their processes and communication, reflecting their evolving relevance in these unprecedented times.
One such change is the shift from physical networking events to online webinars. For example, just in March alone, there was a 330% increase in webinars hosted on ON24. Furthermore, the rise in demand for webinars and remote team calls has also prompted Microsoft, Google and Zoom to offer free video call services.
Email and social media marketing are also communication strategies used to connect and engage with customers. During this period, consistent communication is critical to brand awareness. 
To keep your brand name at the top of people's minds, you must make your brand known through regular social media or corporate blog updates. Increase the "shareability" of your content to create new customer networks.
Remember to be sensitive in your marketing messages. You must be mindful that this is not a business-as-usual situation. You must tweak your marketing message and tone to cater to the new business climate. 
One way to start is to send your customers monthly newsletters and emails (marketing automation). Before anything else, show care and concern for your customers. Let them see that your brand is sincere about helping.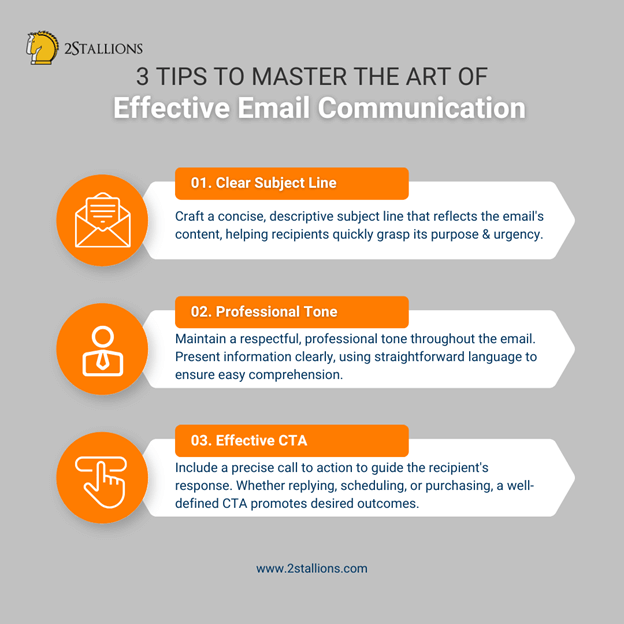 Support and motivate your employees through this critical period.
Businesses should also remember their employees.. These are the people supporting your business amidst a crisis, and they're experiencing a tremendous amount of stress and anxiety as they adjust to a new working arrangement.  
As the leader of the company, you have to:
Show empathy for your workers, acknowledge new challenges and provide support

Keep in touch with your team members regularly, give them words of encouragement to help boost morale

Make use of internal newsletters to provide positive news about the company and drive motivation among remote offices
Take your time with task assignments and setting deadlines. Firstly, present yourself as an empathetic leader, recognise new challenges your employees face, and make the necessary work adjustments to help them cope with remote working.
Every phase of transition comes with its own set of challenges and obstacles. During this period, don't neglect the mental and physical health of your company's greatest asset.
Tough times don't last, but tough teams do. 
Stay connected and support each other as a team, and your company will surely overcome any challenges now and in the future. To learn more about how you can boost the morale of your team.
6. Omnichannel Is the Optimal Strategy
Worldwide stay-at-home orders mean many online customers, igniting the rapid move to digital commerce for B2C and B2B merchants. As people remain isolated and the need for essential goods remains high, they turn to online shopping.
Building an omnichannel marketing strategy that places customers as the central focus is essential to address this shift in customer behaviour. That means understanding what your consumers need and meeting where your customers are online across multiple touchpoints.
Companies should move resources to digital marketing strategies and switch to an e-commerce model to keep their business running amid uncertain market situations. Marketers should also use different possible marketing channels like social media, emails and blog articles, among others, to drive consumers to their online stores.
To cope with the online demand, it's also essential to ensure your website is secure and optimised to provide a seamless shopping experience for your customers. Fostering a pleasant buying experience for consumers will keep them coming back.
This will be beneficial for your businesses in the long run.
Companies with well-defined omnichannel customer experience strategies achieve a 91% higher year-over-year customer retention rate on average compared to organisations without omnichannel programs. As such, leveraging omnichannel will cultivate strong brand awareness and loyalty in the long run.
Learn more about why omnichannel marketing is increasingly important now.
7. Revise and Revisit Your Strategies
Just because one marketing strategy has worked doesn't mean it's foolproof. The most valuable lesson this outbreak has taught us is the importance of adaptability.
Refine and evolve.
By now, you already know the importance of collecting data and analysing them for your future marketing plans. Once you've pulled the data each month, take the time to look and reflect on the data. Think about what those numbers mean for your company, what it means for your customers and thus your content. Data such as web traffic, source of referrals, and open rates for your EDM are good indicators of the success of your current strategy.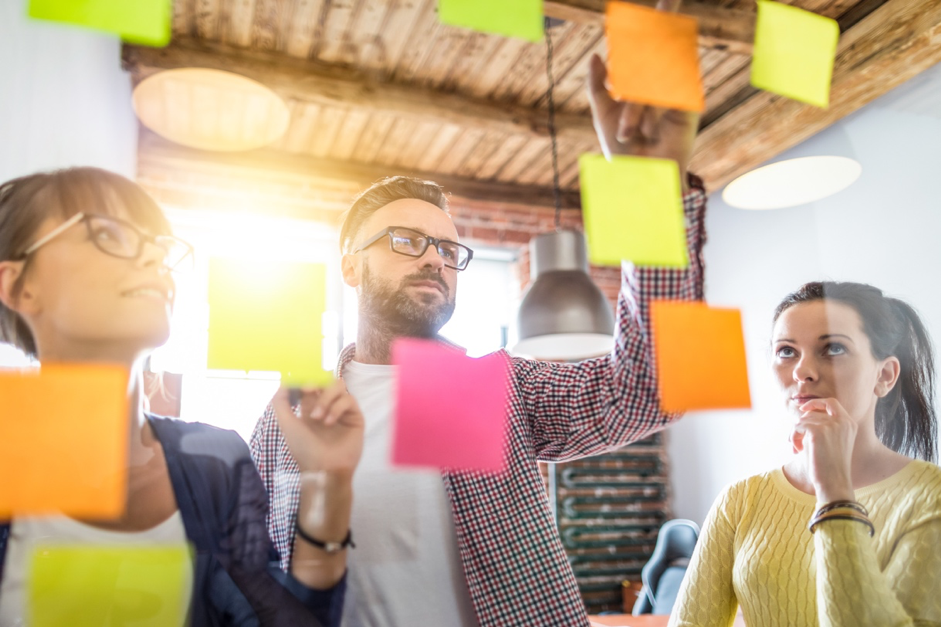 Wrapping Up
In a world shaken by an unexpected and unprecedented pandemic, brands and retailers were thrust into a situation they couldn't have foreseen. This unexpected disruption has been a wake-up call for businesses, underscoring the critical need for flexibility and adaptability in our rapidly changing landscape.
The pandemic has illuminated a valuable lesson: the importance of running campaigns and strategies that extend beyond the current moment. Companies must shift their focus from short-term fixes to sustainable, long-term solutions. This means embracing change, exploring innovative approaches, and investing in strategies that can weather unforeseen challenges.
Crises, while daunting, also hold the potential for transformation and growth. In such moments, it's vital to maintain an open mind and exhibit swift responsiveness. Recognising opportunities amidst adversity and being proactive in our actions can turn a moment of crisis into a stepping stone toward greater success.
We invite you to subscribe to our newsletter for the latest insights and tips in the ever-evolving digital marketing realm. Stay informed, stay agile, and thrive in an environment where adaptability is the key to sustained success.
Originally published: 04 August, 2020
Updated: 18 October, 2023
🌟 Revolutionise Your Online Presence With Expert Digital Marketing Advertising That Seamlessly Integrate Into Your Business's Digital Transformation Journey. Our tailored strategies are designed to amplify your brand's visibility and drive sustainable growth. Experience a dynamic shift in your online success story today.