In today's digital age, it's interesting that some business owners still pose questions such as "Why do I need a business website?" and "Do I need a website?". These questions illustrate why many are still on the fence about creating a website for their business.
According to Clutch, 38% of small businesses  refrain from investing in a professional website. The B2B research firm surveyed small business owners and found that cost–irrelevance to industry–and social media are the key reasons behind their decision.
In contrast, 64% of them built a website to establish brand identity and grow a broad customer base online.
These varying research findings show that only some realise the pivotal role that websites play in business success and are missing out on the opportunities a business website offers them.
How about you? Which category of business owner do you fall under? If you're not convinced of the need for a website, read on to learn the 6 rewards that you can reap from a well-designed website.
1. Professional Website Helps Build Credibility
Consumers look for information online to be informed about their purchasing decisions. They usually research a company on the web before deciding to buy a product or acquire services.
BusinessDIT reported that 84% of consumers find a business with a website more credible than those with only a social media page. That means people are more likely to purchase through a company's website, not social media.
However, a professional website can increase your chances of building credibility if you use that digital space wisely. That's why your website, while focused on content such as your certifications and award-winning products or services to build trust, should also be modern, aesthetically pleasing and user-friendly.
People are visually inclined; they focus on elements such as colours, fonts and images. Utilising visuals effectively on your website can make it easier to establish trust with your visitors.
Also, your business website needs to be user-friendly. A user-friendly website has several factors—mobile compatibility, ease of navigation, loading time, information architecture and so on.
For example, visitors should be able to navigate your website via their mobile phones and PCs and have a similar, if not the same, user experience. This intuitive and comfortable overall experience will make your website more appealing to potential customers, thus boosting your online credibility.
2. Business Website Saves You Time and Money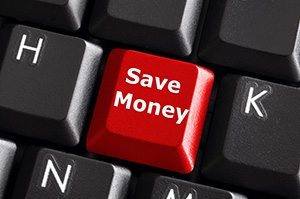 Many business owners take the "penny wise, pound foolish" approach when establishing their websites. While a business website builder can be an option, it's better to hire the services of a web design and development company.
You can focus on your business growth while leaving your website creation to professionals. Of course, your content and branding direction will ensure that your ideal customers can still find the correct information about your business, products, and services and resonate with your brand. Your investment will pay itself as you generate new leads or sales through your website.
Once your professional website is up and running, it will promote your business 24/7, with the potential to reach a global audience. You can also edit information on your website immediately.
Contrast this with traditional flyers and brochures, which you mainly distribute locally and where a product update means re-printing material to contain the latest information. Over time, a business website leads to monetary savings.
Additionally, your business website can save you time by answering repeated questions via an FAQ ('Frequently Asked Questions') section. By directing customers and visitors to your FAQ to find answers, you free yourself to tasks that help your business grow.
Finally, your website can also facilitate instant customer feedback.
 A contact form or chat box allows your prospects or customers to engage you—whether it's a complaint, compliment or just general feedback – allowing you a quick avenue to correct issues, saving you lost revenue and time.
3. Professional Website is an Incredible Marketing Tool
TV, radio, newspapers, magazines and billboards are expensive traditional marketing options to promote your business. In today's digital age, there are new, cost-effective channels to spread the word about your brand!
Your website should be central to your digital marketing efforts. Whether you engage in social media advertising, search ads, email marketing or generating organic search traffic, your audience should eventually end up on your website to look at your product information, leave you their details, or make a purchase.
For instance, suppose your website content is optimised for SEO. In that case, your business can become more visible on search engines, allowing potential customers looking for products or services you offer to find you.
4. Website Exposes You to a Global Audience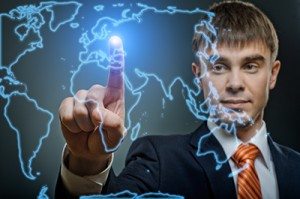 Retail businesses do quirky things to drive foot traffic to their physical store. Brick-and-mortar store owners create unique window displays, decorate window walls, and use prominent or vibrant decors to increase walk-ins and attract in-store sales.
In light of the booming trend for online shopping, these strategies no longer guarantee retail stores results. Customers shop online for various reasons, including convenience, competitive prices and more variety.
According to a 2023 Statista research, the eCommerce market's estimated 5.3 billion people worldwide purchase goods online by 2027. This highlights that consumers have experienced a dramatic shift from visiting stores physically to visiting them digitally.
The smartphone has enabled people to conduct products online, send product inquiries, and purchase without getting off their couch.
Almost 90% of shoppers begin their hunt in digital channels, and 57% of online shoppers have purchased from international retailers. These statistics suggest that if your business has an online presence, especially a website, your likelihood of acquiring new customers globally will increase, limited only by your capacity to deliver to them.
Put simply, a professional website opens up the entire world to your business. It helps you reach users and be found by anyone looking for products or services you offer through a simple search.
6. Corporate Website Lets You Measure Results
Your marketing doesn't conclude when your campaign is launched. The analytics integrated on your business website can give you micro insights into how your campaign is performing and what results it is driving.
We're not just talking about online results. There are ways to measure results from traditional marketing channels, such as flyer distribution, by monitoring visitors who scan a QR code from your flyer to visit your website.
Of course, if you use digital marketing channels,  you can see these performances via your analytics and tweak your campaigns accordingly. Proper analytics set up on your website lets you measure your return on investment (ROI). You can start with Google Analytics, a free tool that is the most widely adopted analytics tool worldwide.
Through analytics, you can measure and gain insights into various data, including social interactions and visitor behaviour.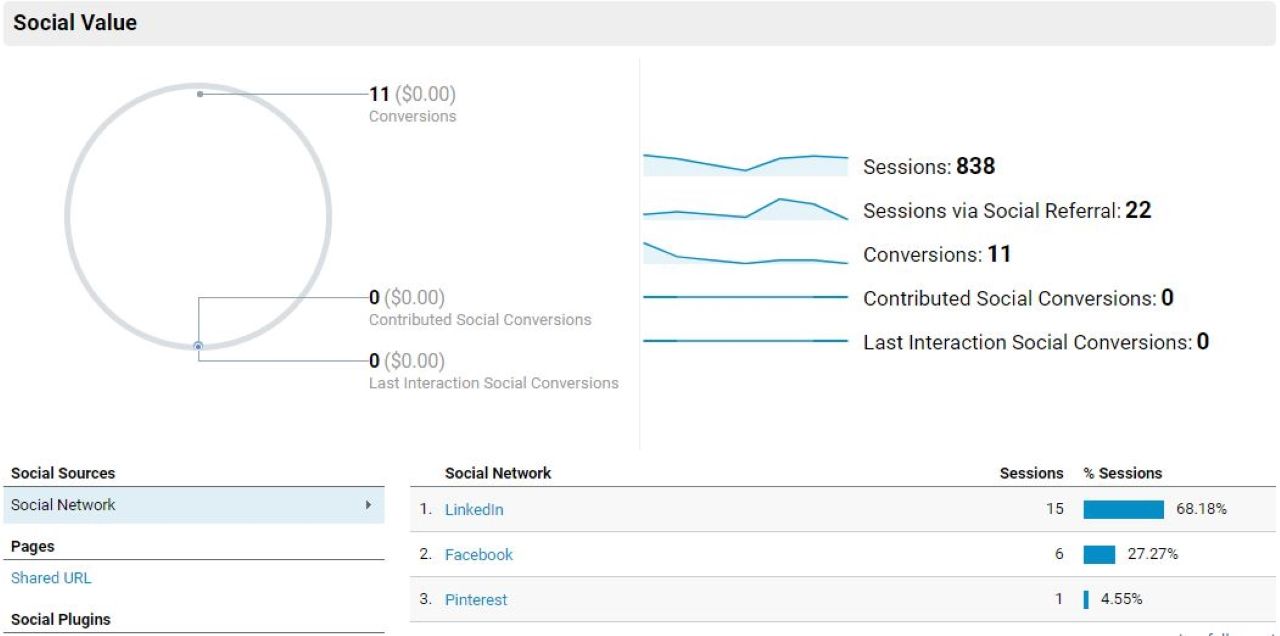 Social insights

Visitor behavior insights
6. A Business Website is Your Extended Business Card
A business website is an excellent networking tool that helps broaden your client base regardless of the time of day.
These days, an immediate reaction when sifting through business cards you collect is to look up the person and company online to see if there is a potential synergy to work together.
A business card fits only basic details (i.e. phone number, email, website address, etc.). Your website then becomes the source of the additional information – product data, customer stories, testimonials – needed to further a conversation.
A satisfied customer may share your website when recommending your services to family, friends or colleagues.
How to Create a Professional Website 
As discussed, having a business website offers several advantages. Starting a website can be tricky and daunting for newcomers, but having a rough idea of the general benefits and what is required to ensure a website's success will help in the long run. 
Unsure where or how to get started with a website? Here's a quick guide to creating a professional website:
Define Your Goals and Objectives:
Begin by clarifying the primary purpose of your website. Is it to showcase your portfolio, sell products online, generate leads, provide information, or offer customer support? Knowing your objectives will guide the entire website-building process. 
Choose a Domain Name:
Select a domain name (e.g., www.yourbusinessname.com) that represents your brand. Make it short, memorable, and easy to spell. Domain registrars like GoDaddy or Namecheap can assist you in checking domain availability and registering it.
Select a Website Builder or CMS:
Consider which website-building platform aligns with your needs. WordPress is a popular choice, known for its flexibility and extensive plugin options. If you're looking for user-friendliness, platforms like Wix, Squarespace, and Weebly are excellent options. For e-commerce, Shopify is a top choice.
Register Your Domain and Get Hosting:
Purchase your chosen domain name through a domain registrar. If you're using a website builder like Wix or Squarespace, they often include hosting in their packages. Otherwise, opt for a reputable web hosting provider like Bluehost, Hostinger, or Exabytes.
Plan Your Website Structure:
Create a sitemap that outlines the pages and content your website will have. A typical structure includes a Home page, About Us, Services/Products, Contact, Blog, Testimonials, FAQs, and legal pages like Privacy Policy and Terms of Service.
Design Your Website:
Start designing an effective website. Select a template or theme that suits your business and industry. Customise it by adding your brand's colours, logo, and fonts. Many website builders offer drag-and-drop editors for easy customization.
Create Compelling Content:
Craft high-quality content that addresses your audience's needs and interests. Incorporate relevant keywords for SEO (Search Engine Optimisation) to improve your website's visibility in search results.
Add Essential Pages:
Build the core pages your website requires:
Home Page: Make a strong first impression.

About Us: Share your business's story, mission, and team.

Products/Services: Provide detailed descriptions, pricing, and compelling visuals.

Contact: Offer multiple contact options, including a contact form.

Blog: If you plan to publish regular content.

Testimonials: Showcase customer reviews and feedback.

FAQs: Address common questions to assist visitors.

Privacy Policy and Terms of Service: Ensure legal compliance.
Optimise for Mobile:
Ensure your website is responsive and mobile-friendly. Many users access websites via smartphones and tablets, so it's crucial to provide a seamless experience across all devices.
SEO Optimisation:
Implement on-page SEO strategies, such as optimising meta tags, headings, and image alt text. Use keyword research to target phrases relevant to your business.
Set Up Analytics:
Install tools like Google Analytics to track your website's performance. Monitor metrics like visitor numbers, page views, bounce rate, and conversion rates to gain insights into user behaviour.
All of the above are areas that a good website design & development company would help you with, so if you're looking for one, reach out to us. Visit our web and development page to learn more about our services and development process.
The Takeaway
The rapidly evolving digital business landscape means you cannot ignore establishing a solid online presence for your brand. You must give your business every chance to be successful and your digital presence begins with building a professional website.
Originally published: 05 June, 2015
Updated: 14 September 2023
🚀 Turbocharge your online presence with our top-notch web development services in Singapore. Explore our expert website hosting and domain solutions crafted to captivate and convert. Ready for hassle-free maintenance? Take the plunge into our website upkeep services now!
Frequently Asked Questions About Business Website
How Can I Create a Website for My Business?
Identify the purpose of your website.

Choose a domain name and register it.

Select a web hosting provider.

Design your website using website builders like Wix, WordPress, or Squarespace, or hire a professional web designer.

Add essential business content: About, Services/Products, Contact Info, and Testimonials.

Optimise for SEO.

Launch and promote.
Where Can I Create a Free Business Website?
Platforms such as Wix, WordPress.com, Weebly, and Google Sites offer free versions to create basic business websites. However, the free versions come with limitations, like branded domain names (e.g., yourbusiness.wixsite.com).
What Is a Business Website?
A business website is a digital platform that represents a company online. It provides essential information about the business, showcases products or services, and serves as a point of contact. It can also include e-commerce capabilities, a blog, and customer testimonials.
Does a Business Need a Website?
While not mandatory, a website offers numerous benefits for a business:
Increases credibility and professionalism.

Provides 24/7 access to company information.

Enhances market reach and visibility.

Supports marketing and sales efforts.
Given the digital age, most consumers expect businesses to have an online presence.
Which Type of Website Is Most Popular?
The popularity of a website type varies based on its purpose. Some popular types include:
eCommerce Websites (like Amazon) – for online shopping.

Blogs (like Medium) – for content sharing.

Social Media Platforms (like Facebook) – for networking and communication.

Informative Websites (like Wikipedia) – to provide information.

Portfolio Websites – to showcase work or talent.

The best type depends on the user's objective and target audience.