What Is Marketing Automation?
Marketing automation refers to a type of software that helps you put your marketing and sales processes on autopilot. It helps large, medium and small businesses streamline, automate and measure their marketing efforts and workflows to increase operational efficiency and grow faster.
The software helps your sales and marketing engagements through a variety of separate tools under one roof. This includes website builders, mass mailers, and CRMs, that are tied to a sophisticated software platform that does the heavy lifting of analyzing, tagging, grouping, and number crunching behind the scenes.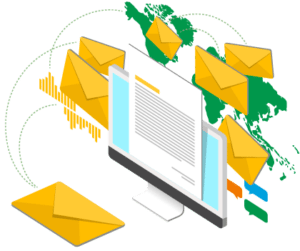 Why Marketing Automation?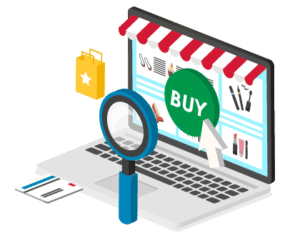 Prioritise Your Hottest Leads
Set up rules and criteria that automatically score incoming leads based on action and information to categorize them as marketing qualified or sales qualified. Even within sales qualified leads, lead scoring can determine how hot the lead it. Let your sales team focus on your hottest sales qualified leads while your marketing automation system works on driving more leads towards a purchase.
More users than social media
Email marketing is still the most dominant form of communication in the internet today. There are 4.9 BILLION accounts this year which dwarfs the number of social media users by 3 times. A customer or lead who has opted in to your email is much more likely to open your emails and take action on them. Now imagine all the power of email bundled with automation. That is why 80% of top performing companies have used marketing automation for over 2 years.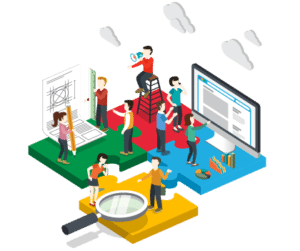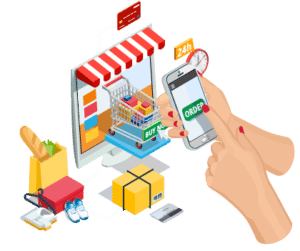 Close More Sales
With an optimized sales process, you can drive more sales quicker. The automation software helps your team get the right leads and nurtures those leads for you. When Thomson Reuters implemented marketing automation, they found that they converted leads to sale almost 4X FASTER, which led to a 175% increase in revenue attributed to their marketing automation efforts.
Get Data Driven Decisions
Leave your gut feel at the door when it comes to business decisions. Data should be the main factor driving your decisions and marketing automation provides you with invaluable insights into your customer base that you can use to make the right call.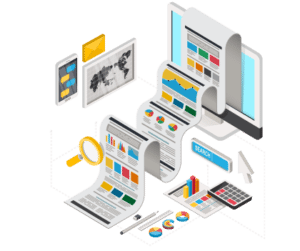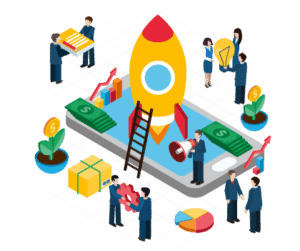 Improve Your Sales & Marketing Teams
Marketing automation shows the bottlenecks in your processes, allowing you to address them quickly with data-driven decisions. The software will give out factual data, which will help both the sales and marketing teams assess what is working and what is not. Your sales and marketing will run much more efficiently and be more driven to improve.
Focus on closing the deal
Automation in marketing and sales can do the heavy lifting of sending out thousands of emails every day and engaging your leads while your team focuses on closing them. Get ready for your sales & marketing teams to handle many more leads than ever before with the aid of marketing automation.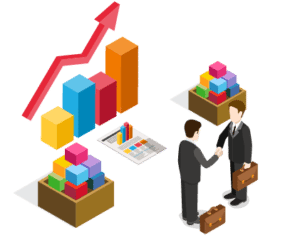 Kickstart Your Revenue Growth & Manage Your Leads With Marketing Automation!
Email Marketing vs Marketing Automation
| | | | |
| --- | --- | --- | --- |
| | | Email Service Provider | Marketing Automation |
Sends Mass Emails

Tracks Open Rates & Clocks

Easy to Build Landing Page

Easy to Build Web Forms

Easy to Create Multi-Step Campaigns

Integrates with all Direct Mail, Social Media, and More

Data Deduplication and Normalization

Score Leads

Recycle and Nurture Leads

Ensures Only Qualified Leads Go to Sales

Measures the Impact on Marketing Initiatives on Revenue
Is Marketing Automation Right For Your Company?
| | |
| --- | --- |
| | Your customer buying process lasts longer than a week |
| | Sending emails alone does not seem to drive sales |
| | Your marketing team needs an easier way to create and send targeted, multi-touch email campaigns |
| | Your sell different products or services to different demographics |
| | You want to send different messages to different titles and industries |
| | Your sales people are complaining about the quality of leads your marketing team is delivering |
| | You want to know which of your marketing campaigns are the most effective |
| | You can't tell if you should be spending more or less money on marketing |