Do you want to get results from your new website?
Our clients typically get a 200% increase in the
number of sales through their new website.
Website Development
Persuade & Engage More Customers Online
Your website is your professional front for your company online – your international business card, the 24-hour salesman who never sleeps and works tirelessly for you. In the Internet age, a mobile-friendly website that markets your business is the key to online success. We make it happen for you.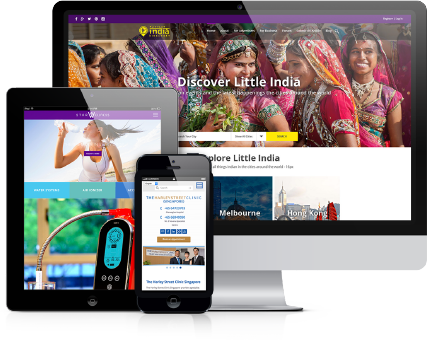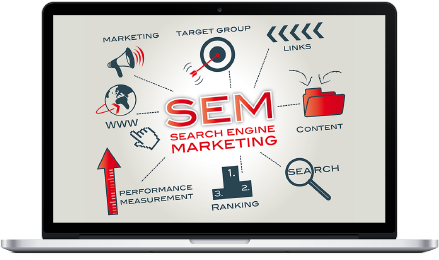 Search Engine Marketing
Generate More Qualified Leads
The quickest route for a business to generate qualified leads online is to advertise and we help you do just that. Set up, manage, and optimize your online advertising campaigns to drive QUALIFIED traffic that CONVERTS better to your website.
Generate paid, targeted traffic from search engines like Google to your website by paying for valuable keywords that convert to business growth.
Conversion Optimization
Engage & Convert Your Followers Into Sales
Convince your website visitors to become your customers and once you do that, you can refine that process to increase the number of visitors that convert to customers. Let us analyze your web presence to drive engagement and turn visitors to customer!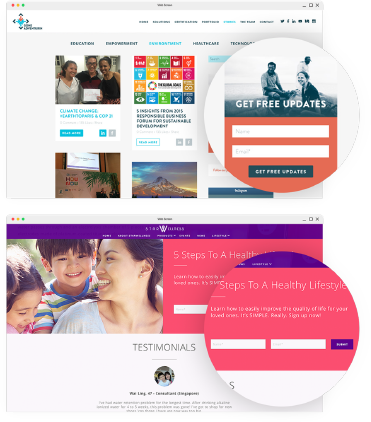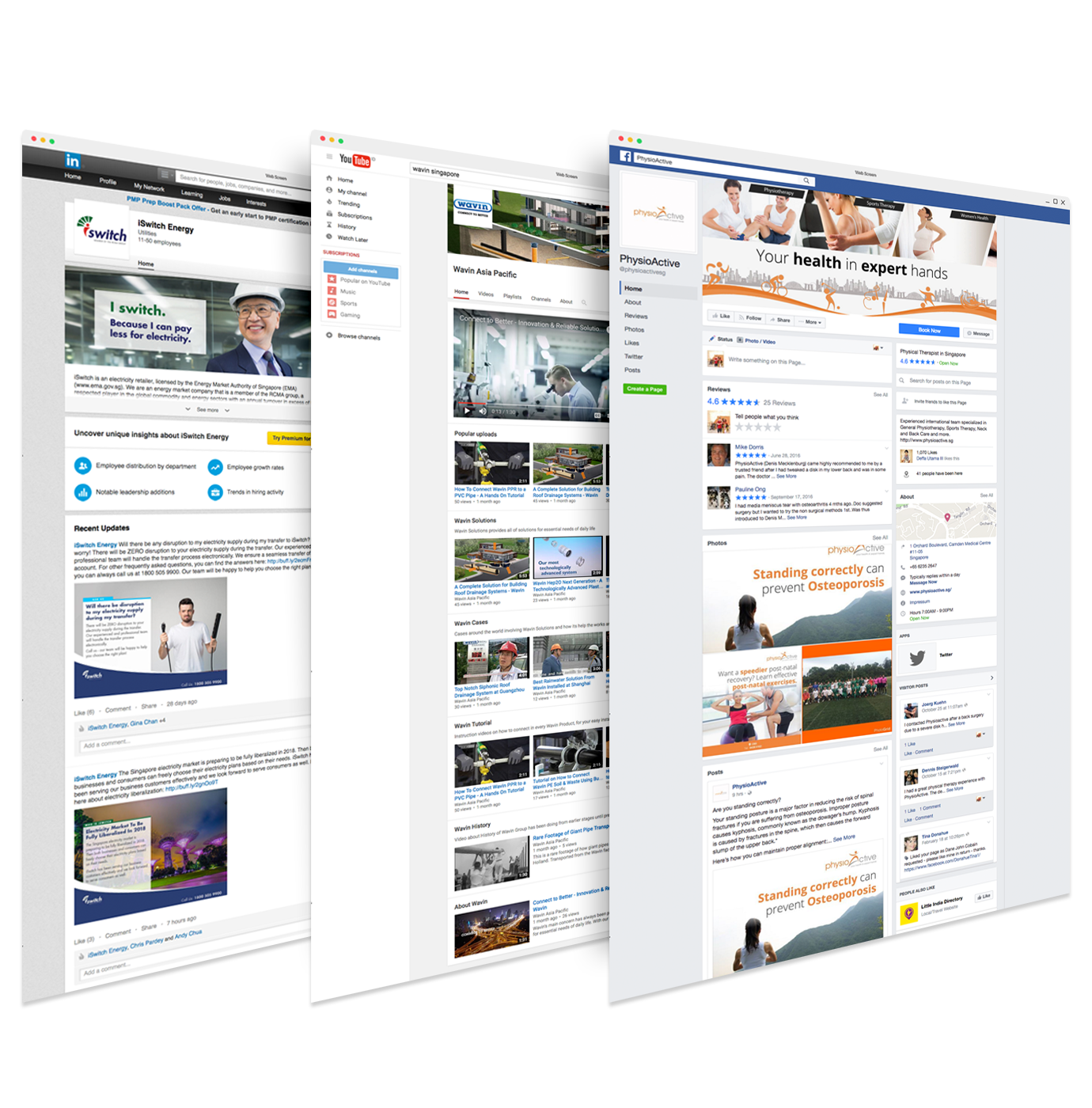 Social Media
Grow Your Brand & Establish Your Social Media Presence
Our social media strategic management is designed to grow your brand and establish a strong online presence. We support your brand, establish mutual trust and create relationships with potential online buyers.
What Clients Say
2Stallions revamped our old website to become mobile-friendly and optimized for search.

Besides getting compliments from customers about our new modern website, we also get many more visitors and more leads via our website than we ever did before, and at a very affordable price. The value we received from 2Stallions was worth more than we paid!
Interested in working with us?
Hit the button below or give us a call!
OR

Call us now

(+65) 9129 6248

(+65) 9155 4446
Latest From Our Blog
A large chunk of the world's population may not be familiar with Google Adwords but they have all likely interacted with its output in some form if they have ever searched on Google before or visited websites that served advertising banners. In 2015 alone, online advertising generated $67.39 billion in revenue for Google.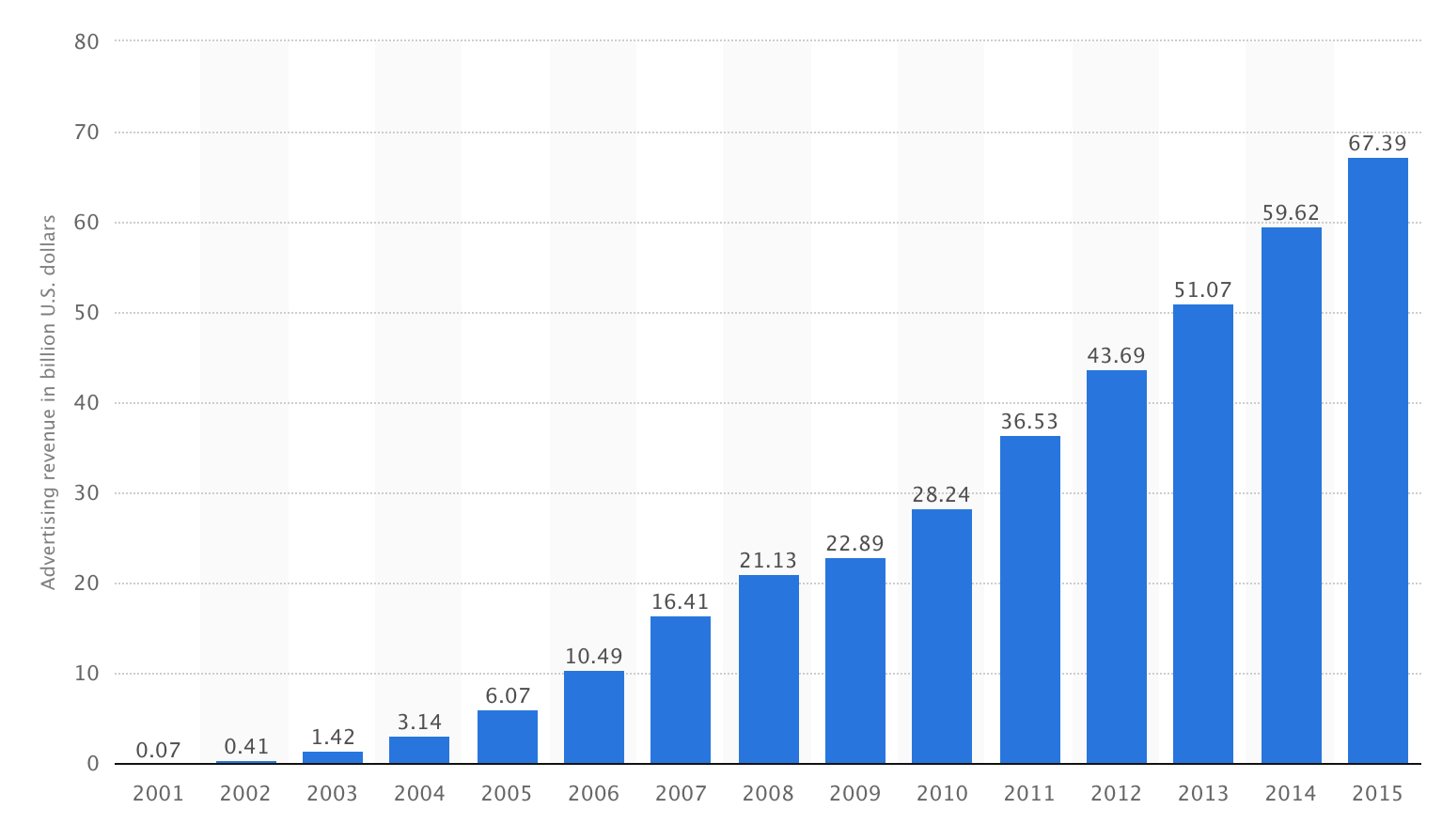 That is a whole lot of impressions and clicks that Google redirected to different landing sites with the potential to turn into leads and customers. And this is why Google Adwords continues to attract an increasing amount of advertising every year. If you're not sure what Adwords or PPC is, and why your business should be engaging in Search Engine Marketing, we recommend you to read our article on the topic.
When it comes to your Adwords campaign, one question that always pops up is how much to spend every month? A major positive about Google Adwords is that it is very customisable and you can easily vary your budget for different needs and results. We know this sounds vague and non-committal. That's why we're sharing the blueprint for you to determine a sensible budget for your own Adwords campaign. We recommend DIY readers to always start out with a Test Phase in order to determine their budget. Since we're focusing on budget, we've skipped the steps for setting up your Adwords campaign.
Test Phase
1. Determine the right keywords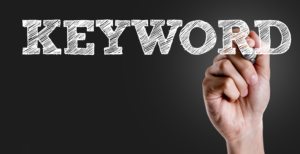 Create a list of keywords that are relevant to your business. Keep in mind that Google estimates cost per click (CPC) based on the keywords. This is known as 'Adwords Suggested Bid'. To determine how much your keywords are going to cost, use the Keyword Planner from Google. When deciding on the keywords, be mindful of your goals and WHERE in the customer buying cycle you're targeting for your visitors.
If you're planning to increase your online sales, you want to focus on keywords that have more 'buying intent'. For example, if you sell shoes, keywords like "buy shoes online" or "best deal for shoes" are more likely to convert to sale than a generic keyword like 'shoes for dinner'. Some solid buying intent keywords include coupon, buy, discount, shipping and deal. You can also focus on product keywords like cheap, affordable, brand name & product, review, and best. Someone looking for these keywords in your phrase is much further along the buying cycle towards a purchase. If you're looking to get as many visitors to your website, words like 'free' and 'how to' are good for attracting them, but these are not likely to convert to a sale.
2. Decide on a test time frame
You must decide on the duration for your test phase. A month can be a good length of time to determine the effectiveness of your keywords. Consider the nature of the product that you are selling when deciding on your timeframe. Does your product "fly off the shelves" or does it usually require a longer buying timeframe? Keeping these into careful considerations will help you make better sense of your data.
3. Start With A Small Budget
Based on the Adwords Suggested Bid for the keywords you select, as well as the price of your product, you'll be able to gauge how much money your Adwords campaign may need to expense each month. However, it's always a good idea to start slow, until you're comfortable with the Adwords interface and with your potential returns. Based on the Keyword Planner tool, you'll also be able to get an estimated optimum daily spend. Use this to keep your initial bid for each keyword low and maximize your impressions. Increase bids based on performance of the keywords. At this point, you should set up your campaign, your Ad Groups, your ads and keywords and then finally, put money into your Adwords account to get started. If you're a little more savvy, also link up your Google Analytics to your Adwords account and set up goals for better performance tracking. When starting out a campaign, stick to broad match keywords.
4. Cull Your Non-Performing Keywords
It is estimated that one 1 in every 100 clicks of your online ads will result in a sale. While it is tempting to check your results everyday, we suggest looking at it once a week. Look at the search terms that people are finding your ads with. Add keywords irrelevant to your goals and business into your 'negative keywords' list so that you don't waste money on them. By the end of the month, you would have a growing negative keyword list that your budget will not be wasted on moving forward. Go through your original keywords list and start determining the performance of the keywords. This can be based off a comparision of your Analytics data (if it's connected to your Adwords, this is much easier) to your Adwords results. Figure out the keywords that brought in the right targeted traffic and generated sales. Start culling those that generated very little impressions or clicks (unless the buying intent is really strong). Start updating your keyword list by shifting from broad match to broad match modifier keywords, phrase match or even exact match keywords. This reduces the overall number of impressions or clicks you receive but drives much more targeted traffic to your site.
If you are struggling in determining your sales generating keywords, consider hiring a professional SEM service.
Maximize Your Adwords Campaign ROI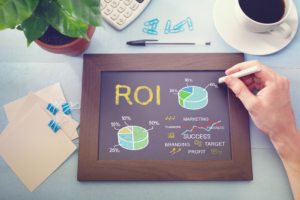 When advertising online, you should aim to derive the profit generated from every click of your ads to ascertain the level of success your campaign is having. This is known as your Earnings Per Click (EPC),  which is the best way to determine your return on investment (ROI) and identify the keywords yielding the best returns.
How to Find Your EPC
To find your EPC, multiply your customer value and your conversion rate. The customer value is how much profit you generate from a paying customer and the conversion rate is the click percentage that turns into a sale. For example, if you are promoting a product that gives you $20 in profit and it converts at 1% then your EPC is $0.20.
Ideally, you want this value to be positive and getting larger month over month. Based on your EPC, and your profits, you can determine your monthly Adwords campaign budget for following months and increase or reduce it accordingly. Of course, to keep growing your EPC, you would want to optimize your campaign further. You can try out copywriting experiments for your ads, modify your keywords lists and experiment with pricing models other than CPC.
If your ads didn't perform as expected in the first month, it's not cause to give up. You probably need to take a closer look at your keywords list and optimize your Adwords campaign further, and test for another month. This is why starting with a smaller budget helps – it allows you to get acquainted with Adwords without being too expensive a lesson.
Do you run Adwords campaigns for yourself? We'd love to hear about your experiences and any tips & tricks you have discovered when setting the budget for yourself.
In the last quarter of 2016, my business partner said to me, "Do you like to read business books?"
I told him, "I don't mind, but I'm more of an article and video guy."
He then replied, "That's fine, but you have to read this book written by an American professor at Wharton."
I replied, "You have thousands of American books that talk about how to become a millionaire, how successful people think, the 8-hour working week etc. etc."
He said, "I will buy it for you, if you don't like it then I will pass it to somebody else." That's fair enough since I had a long holiday planned in Thailand & Malaysia, I would definitely have time to read the book.
When you think of give and take, you may think of it in terms of business language – I scratch your back and you scratch mine. This is not only very common in business but also in personal life. If I help you with something, you can repay the favour sometime down the road.
While reading the book by Adam M. Grant titled "Give and Take: Why Helping Others Drives Our Success," I started reflecting on myself, my family & friends, career path, my business, and how I have been leading my life. For a lot of people including myself, looking back on what happened the previous year is something that we should do more often. It really helps to stop and think about what you have been doing, where you stand now, and where you would like to go.
All of a sudden, it hit me, I have been a Matcher. When people give me something or if I give something to someone, I kind of expect something in return. However, there are also many people in my life that have shaped me into who I am today, people to whom I was unable to give something in return. It was then that I decided, I will change things and become a Giver.
What are Givers, Takers, and Matchers?
According to the book my business partner gave me, plus a lot of international research, here are the differences between the Givers, the Matchers, and the Takers:
"A Giver culture is helping others, sharing knowledge, offering mentorship, and making connections without expecting anything in return. Meanwhile, in Taker cultures, the norm is to get as much as possible from others while contributing less in return. They expect the personal benefits to exceed the costs, as opposed to when the organisational benefits outweigh the personal costs." The Matcher culture is to help those who help you, maintaining an equal balance of give and take.
When you start looking into organisations and how people behave, Takers most of the time, take it all. It may sound surprising but it is scientifically proven that companies with a Giver culture are more successful.
If that is the case, then why don't more organisations develop a Giver culture? Frankly, many organisations essentially have a winner-takes-all market which is dominated by zero-sum competition for rewards and promotions. Most of the time, it is what the top management decides. Most Givers in the organisation discover quickly that Takers exploit them or that they need to become Matchers to survive the company culture.
How can your employees become givers?
Before talking more about how you can make sure that your company can implement a Giver culture, start thinking about your own employees.
When employees can freely contribute their knowledge and skills to others, the organisation's effectiveness will increase significantly, these are some examples:
enabling employees to solve problems and get work done faster together
enhancing team cohesion and coordination
ensuring that expertise is transferred from experienced employees to new employees
reducing variability in performance when some members are overloaded or distracted
How can leaders make sure that they don't hire Takers into their organisation?
Firstly, Takers tend to claim personal credit for successes ("I" versus "We" mentality). Secondly, Takers tend to follow a pattern of "kissing up, kicking down" which derives originally from the Netherlands-naar boven likken en naar beneden trappen." Thirdly, Takers tend to behave at the expense of others, e.g. badmouthing a peer who could potentially get a promotion, or by overcharging customers. Fourthly, recommendations and references from colleagues and direct reports are likely to be more revealing than those from bosses.
By making sure that those Takers are not selected for the position, it increases the odds of selecting the right candidate who is a Giver and who embraces the Giver culture.
What can be implemented in your organisation?
When employees witness unique or time-consuming acts of helping, they can nominate the Givers for small bonuses or recognition. One common model is to grant employees an equal number of tokens they can freely award to colleagues. By supporting such programs, leaders empower employees to recognise and reinforce giving while sending a clear signal that it matters.
The peer-bonus and recognition programs that have become increasingly popular at companies such as Google, Shopify, Southwest Airlines and Zappos reduce such "taker takes it all" behaviour.
Leaders play a big role in the development of the Giver culture within the organisation. I have learned through reading the book my business partner gave me, that as an employer, I need to be a role model in promoting generosity while at the same time remaining productive and fair.
I am grateful that I gave the book a chance. It has changed me both as a leader and as a person for the better.