Do you want to get results from your new websites?
Our clients typically get a 200% increase in the
number of sales through their new website.
Website Development
Persuade & Engage More Customers Online
Your website is your professional front for your company online – your international business card, the 24-hour salesman who never sleeps and works tirelessly for you. In the Internet age, a mobile-friendly website that markets your business is the key to online success. We make it happen for you.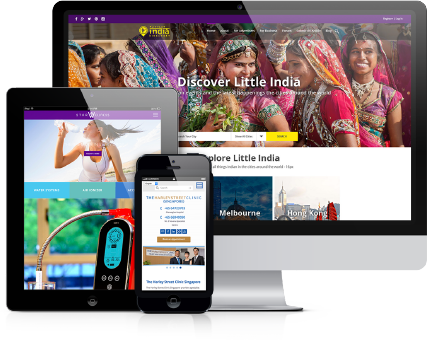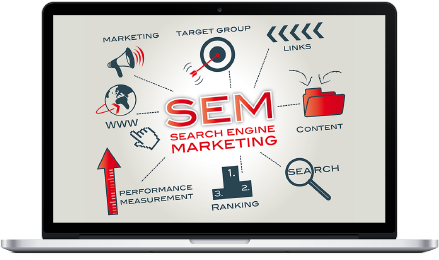 Search Engine Marketing
Generate More Qualified Leads
The quickest route for a business to generate qualified leads online is to advertise and we help you do just that. Set up, manage, and optimize your online advertising campaigns to drive QUALIFIED traffic that CONVERTS better to your website.
Generate paid, targeted traffic from search engines like Google to your website by paying for valuable keywords that convert to business growth.
Conversion Optimization
Engage & Convert Your Followers Into Sales
Convince your website visitors to become your customers and once you do that, you can refine that process to increase the number of visitors that convert to customers. Let us analyze your web presence to drive engagement and turn visitors to customer!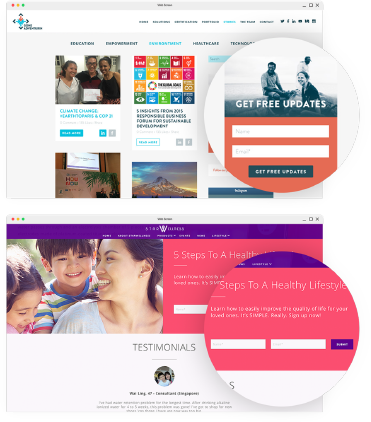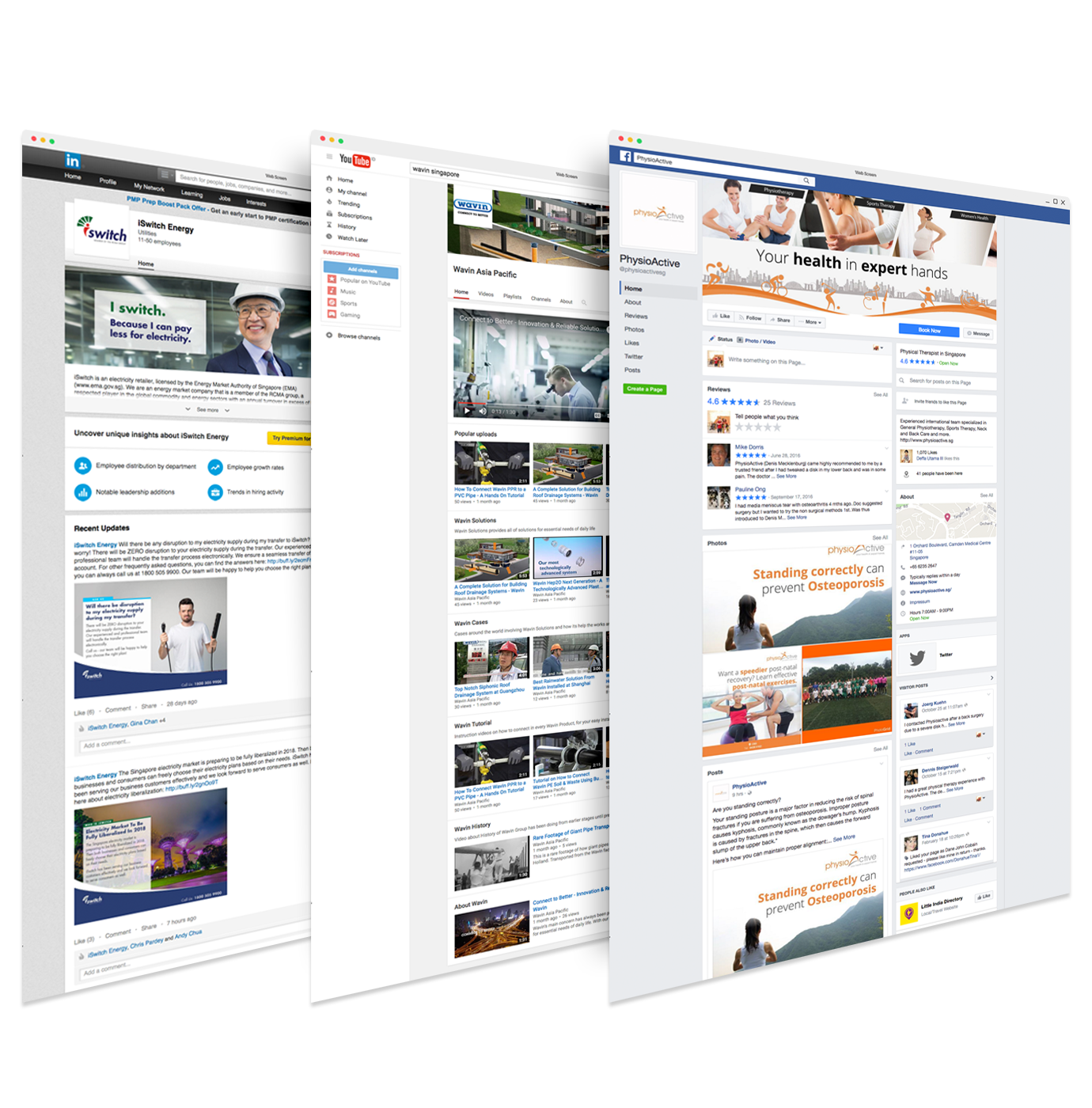 Social Media
Grow Your Brand & Establish Your Social Media Presence
Our social media strategic management is designed to grow your brand and establish a strong online presence. We support your brand, establish mutual trust and create relationships with potential online buyers.
What Clients Say
2Stallions revamped our old website to become mobile-friendly and optimized for search.

Besides getting compliments from customers about our new modern website, we also get many more visitors and more leads via our website than we ever did before, and at a very affordable price. The value we received from 2Stallions was worth more than we paid!
2Stallions has helped us break into the world of search engine optimization and marketing. With helpful insights and their expertise, we have made serious advances in both these aspects.
Interested in working with us?
Hit the button below or give us a call!
OR

Call us now

(+65) 9129 6248

(+65) 9155 4446
Latest From Our Blog
The Internet is an inexpensive way to spread the word if your company can do it effectively. Search engines, video streaming sites, and social networks have become the new television. An SEO agency or specialist can provide plenty of affordable solutions, but who should you put your money on if you're about to undertake a new campaign?
Digital marketing firms can be completely focused on SEO.  Most agencies offer an "all-around" solution to all your web needs including social media promotion, content production, local-oriented SEO, and other factors that can help you rank your website.
Another is the independent SEO specialist, who is considerably reliable based on their case studies, previous projects, and testimonials from previous clients. These individuals are often active in business forums, helping and providing informative, actionable solutions for businesses.
A business can spend an average of $75 – $200 an hour using SEO firms, according to Moz's SEO pricing costs survey of 600 and more agencies. The data also indicates that the service prices vary depending on which country the company is situated. Moz even shared its insight that an SEO agency working on a project basis with a client costs about $1,000 – $7,500, amounts usually set as budgets with defined expectations between the firm and the client.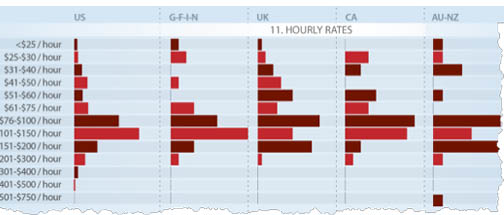 Moz's data also suggests another thing: Some SEO companies earning these amounts usually have 1-5 employees; about 52.2% of their respondents have a 1:1 employee-client ratio. If you will have a singular SEO specialist, then you can deduce that it can be affordable to use an independent SEO specialist instead.
If you get what you pay for out of an SEO project, you can consider it as money well spent. To ensure you do, the service must have done you a favor when it comes to the following areas:
Resource Management: An SEO agency or specialist's ability to use affordable but efficient sources to meet the deadlines often lowers their costs (and makes them reputable if they have previous case studies). They guarantee there are no overhead costs even after the project and they account for all receipts regarding any software, tool, or other resources they used.
Frees up Your Time for Priorities: Any business owner will hire a specialist or agency because industry-dedicated and studious professionals allow them to free up their time to focus on business growth and other business essentials.
Accountability on Results: Speaking of outcomes, the SEO agency or specialist, having not met the deadline's expectations, must hold itself accountable for extending their helpfulness towards a feasible resolution of the particular aspect with their clients. They can offer further revisions depending on the initial agreement before using their services.
Point by Point Comparison
Cost-Efficiency
Most SEO specialists, given their years of experience in the field, have all resources in place ready to process your issues and manifest the expectations you develop with them. These professionals work with your business intimately and handle any other issues that crop up personally. If you have a minor problem that limits the performance of your SEO campaigns, you can hire a specialist that works by the hour and spend less (which is excellent resource management on your part).
Agencies are often firms created by pals who have worked at one point as independent specialists, which is often true for many digital marketing firms. Given their collective experience in the field, they have a better variety of tools that allow them to meet your goals. Most companies also give you a budget estimate that they will strictly follow, making it unlikely to have overheads post-campaign implementation. Creative Cali believes the right company will never have hidden fees and will care deeply for clients, too.
Positive Contributions to Business Growth
Specialists handle each client individually and use a variety of solutions based on their knowledge and professional interpretations derived from their analytic tools. Given they work individually, they have a complete view of the entire campaign's details from keyword research to view-through rates of your social network or YouTube videos. They can let you focus on growing your business while they handle your SEO needs, but they can introduce overhead costs in some occasions especially if they outsource certain duties to other SEO specialists in certain fields to meet your deadlines.
SEO agencies work with your budget and have a selection of specialists that excel in certain SEO fields. Both senior and junior teams work together through structured processes, which make their analytic interpretations produced fast and accurate. The immediate presentation of data makes it faster to scale your campaigns because you can make an informed decision with the presented data. However, their contributions depend on the availability of their clients and the budgets you set; most firms will divert their attention on large-budget projects to meet deadlines.
Accountability on Results
Specialists work on a timetable and monitor campaign's performance consistently. They can offer a heavily discounted monthly rate for this service because the maintenance of the SEO's performance is the only goal. However, specialists on a project-based fee can provide one or two months of free maintenance to their clients.
An SEO agency can offer revision services after each project depending on the service packages they provide. In general, high-budget projects often have unlimited revisions.
Verdict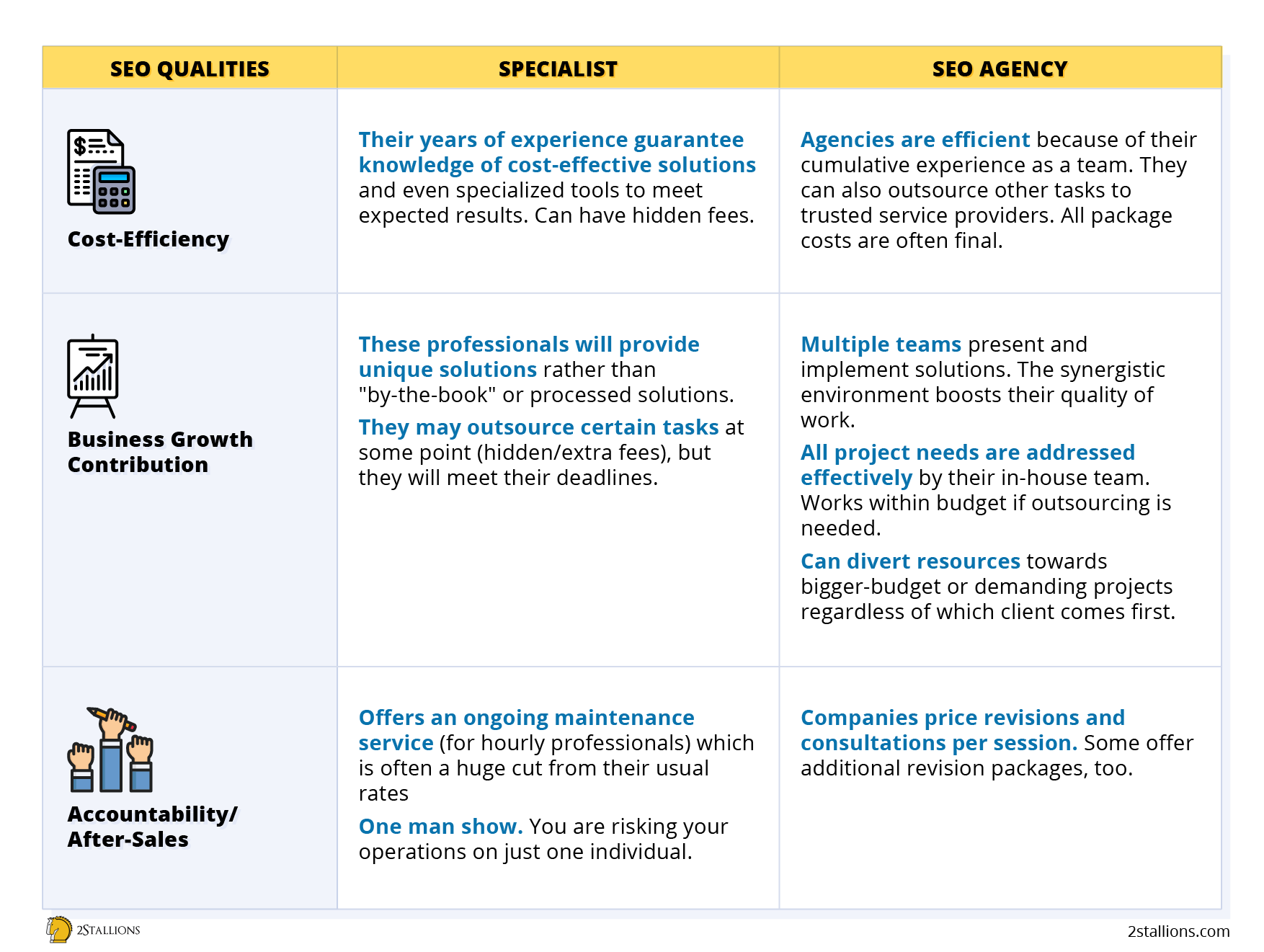 And the winner is…
Both service types.
Both SEO specialists and agencies can be used on a situational basis. If you have a big project that needs a wide-scale implementation within a short timeframe, you will want a team to focus on the task and only paying once regardless of costs makes agencies a great and profitable solution. If you have a small project that needs a quick solution at a fixed price, specialists can be right up your alley.
Wrap Up
Any SEO agency or specialist you hire must meet these three variables to ensure you get your time and money's worth when using their services. Small and medium-sized business thrive on a shoestring budget and every penny counts. Digital marketing is affordable, but it can still be costly if you invest in the wrong party.
Make sure to note the concept of the Iron Triangle before making any decision to hire. If you want it done fast and good, then you will have to pay a premium in exchange. Want something quick and affordable? Then you compromise the product's quality. If you want something affordable but with great quality, then you will have to wait for longer. You can also check out 2Stallion's SEO services page for more details.
As children, our parents used storytelling to put some colour on simple life lessons. As a result, we remembered these lessons well and kept them in our hearts and mind.
Content marketing professionals also use storytelling to bring life to a brand and consider it as one of the main components of a content marketing approach.
Often, they tell stories focused on a company's rise as a prominent industry icon and what motivates it to pursue its goals. Brand stories will allow your target audience to see you as an actual organization of people rather than a boring corporate figure. They prefer connecting with humans who are why brand storytelling is the yellow brick road for marketers.
Creating a good brand story requires a more emotional approach. Don't make it solely about your company; go personal and beyond mere publicity. Here are the five must do's for a great brand story.
1. Make It Personal
The most amazing stories in the world are uplifting, exciting, and even terrifying, if all the details in the story are condensed into a human struggle.
One great example of making it personal is Nike's "Equality" Campaign. It features a 90-second commercial starring LeBron James, Michael Jordan, Victor Cruz, Dalilah Muhammad, and others sharing a strong personal stance on equality.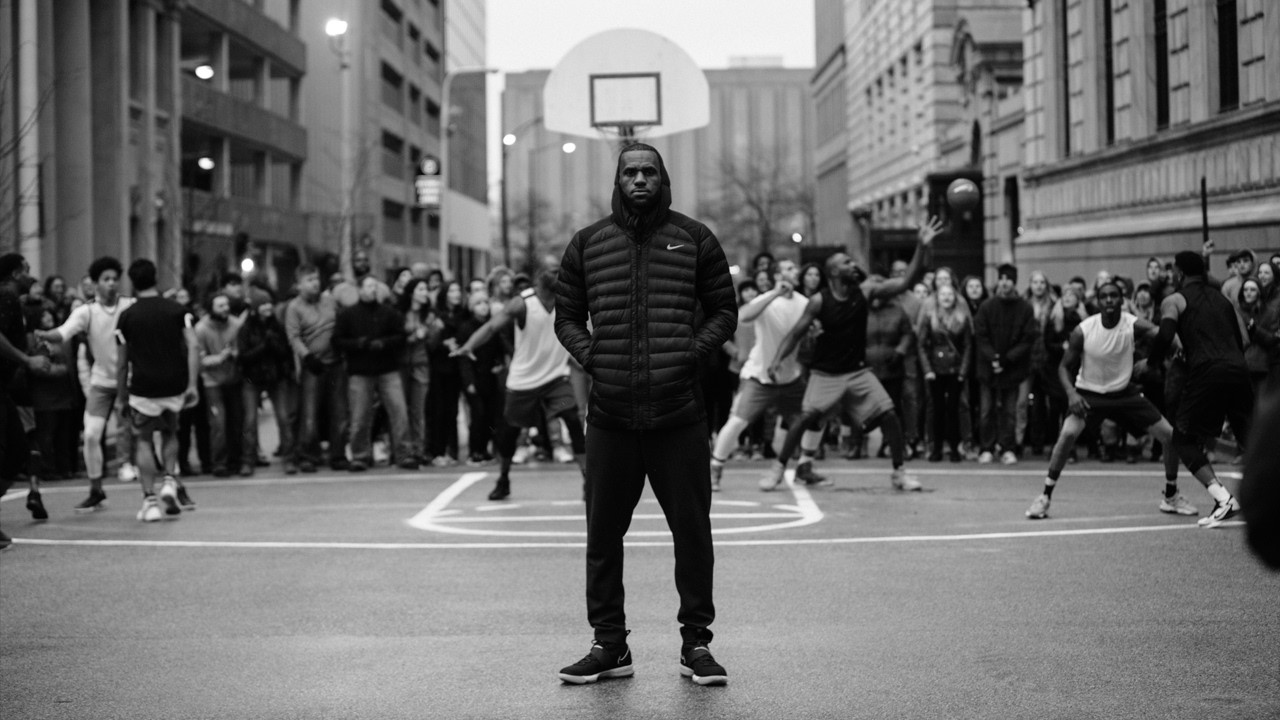 Image by: Youtube/Nike
A behind-the-scenes video was also released to show what equality means for them. LeBron James said, "At the end of the day, we're always just trying to find a way that we can all feel equal, we can all be equal, have the same rights, have the same feelings, being able to be in the same place no matter the color."
A storytelling campaign should focus on the person, not on selling the product or service. A personal story can be a consumer's positive experience using the product or service.
2. Create Relatable Characters
Characters act and respond, making them the force that drives the narrative. Making audiences empathize with his or her struggles makes the story more compelling and memorable, and can coincide with the reasoning of a particular target market.
Jollibee's 2017 Valentines Ad Campaign did this, plus more. The Filipino fast food chain released a series of video each telling a different story that put viewers into a whirlwind of relatable emotions all ending with the conclusion that love comes in many forms.
Image by: Youtube/Jollibee Philippines
One of the videos titled "Vow," tells the story of a guy who met "the one" in one of the Jollibee branches he frequents. He and the girl spent plenty of time together and fell madly in love. He vowed to make her happy no matter what it takes. However, there was a heartbreaking twist at the end. The video instantly became viral and currently has more than 15 million views.
The whole ad series raked more than 30 million views on Facebook and the fast-food chain's burger sales quadrupled after the ads were released.
The brand became more trustworthy because the values the character exhibited guarantee the quality of the products or services the business offers.
3. Be Honest
Stories become famous because they are unique or tell a story that mirrors that of their audience. However, going for a fresh story that could be exaggerated can be entertaining, but it will lack the strong emotions that make brand storytelling inspiring and memorable.
Another way to introduce honesty is not to take the brand too seriously. Self-deprecation, if it suits the brand, is helpful because it is entertaining and funny to audiences. It also helps introduce a casual and approachable identity. Adweek listed Apple's 2007 "Stuffed" advertisement for being a hilarious but concise way to promote their new product, and it still does its job.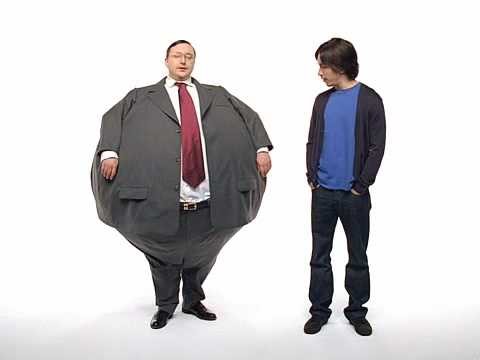 Image by: Youtube/Digital Hytop
The ad was built on two funny archetypal characters (Justin Long as the Mac and John Hodgman as the PC) where the bumbling PC always complain to Mac about being slowed down by so many pre-installed trials.
Showing the positive and negative aspects of a specific character makes them human and removes the "super" quality that makes them just a simple protagonist or inspiring figure. And in the case of Apple, they did it in a very funny and memorable way.
4. Make a Flowing Story
In an advertising video's 30 seconds, brands can tell their stories in chapters as long as they introduce an amazing narrative with characters that audiences can empathize and care for.
The best way to do this is to use the three-part scenario of most storylines: the beginning, middle, and end.
The beginning shows the characters and introduces them and their current predicaments. In this scenario, building up the character's appeal and the audience's empathy for them is important.
In the next scene, problems arise. Here's why this section is special: brands can promote their products or services as a solution to resolve the character's conflict. If the story is compelling enough, audiences will look past the product and just want to see the resolution.
The last scene will show whether the character's efforts in the middle had worked out with the help of the product or service. In the resolution, brands can inject emotion and an exceptional resolution that will encourage audiences to share the story over and over again to others who may be interested.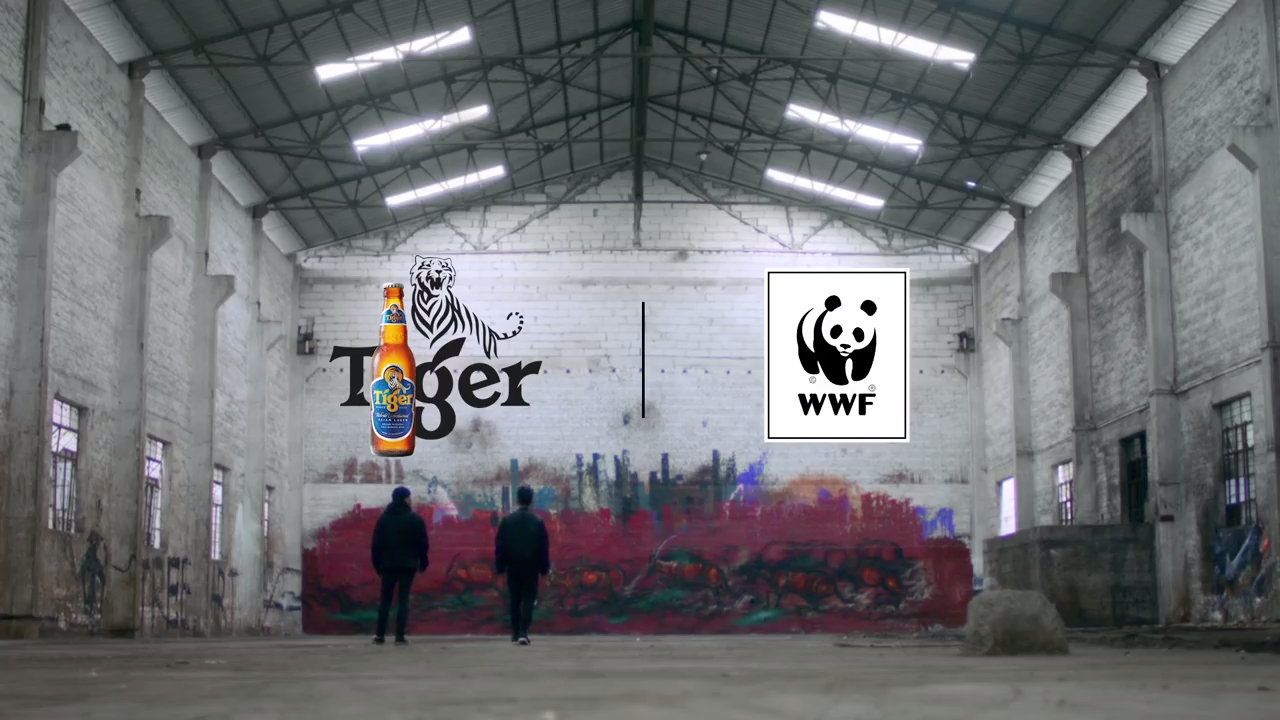 Image by: Youtube/tigerbeer
Just take a look at Tiger Beer's "3890 Project." The main character of the campaign are the tigers left in the wild, which is estimated to be just a measly 3,890. Together with WWF and six street artists, the Asian beer brand made 6 documentaries exposing the illegal tiger trade and what people can do to help.
5. Tease Your Audience
Teasing is a great way to gain attention; if you've ever watched your favourite series, the last scene in the episode is another problem that needs to be solved in the consequent episode. This is a "page-turning" device in novel or story writing.
Hooked audiences will want to know more about the events in the next part of the story. In advertisements, stories can use a narrative technique: foreshadowing, which shows an event that will be clarified in the middle or the last scene.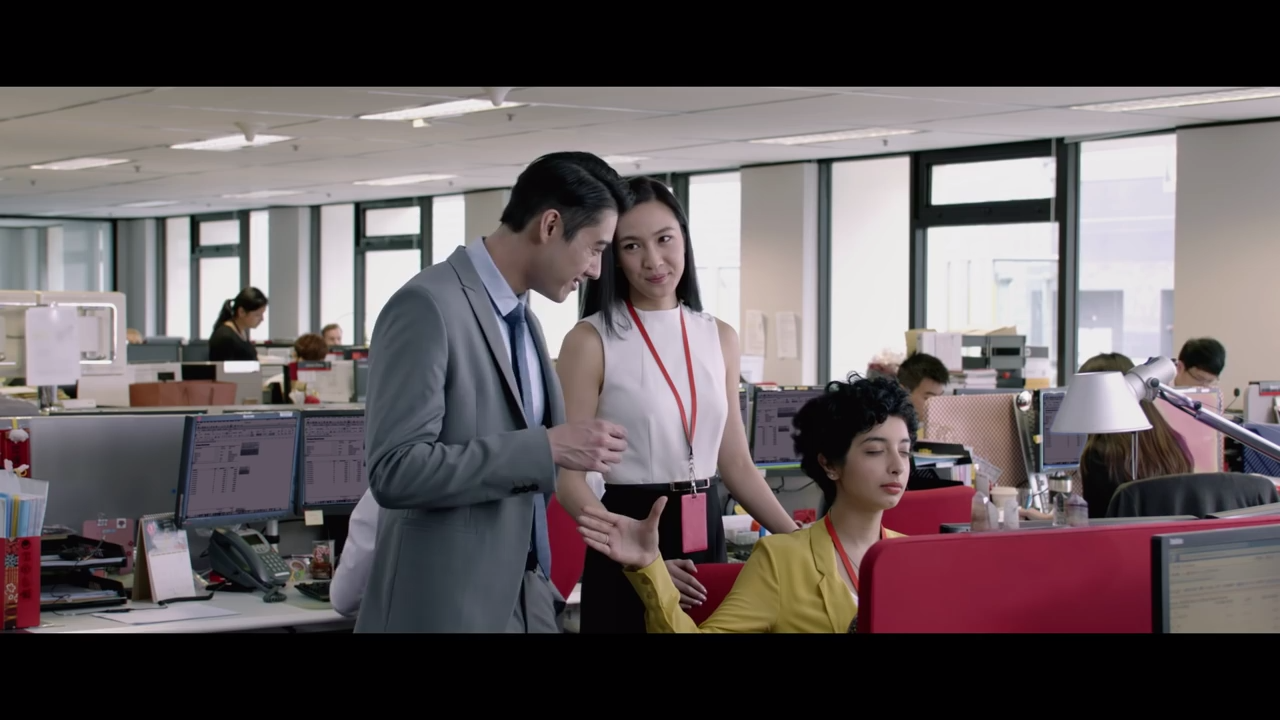 Image by: Youtube/DBS
DBS actually made a mini-drama series on their website with each episode ending in a cliff hanger. The first 3 episodes garnered more than 12 million views and 510,000 engagements according to reports. Each episode has successfully reinvented the brand into a company that will go above and beyond for each customer.
Connecting Through Stories
In a world of fast-paced competition, companies lose their appeal to who matters most: their customers. Connecting with customers in a personal, human way helps them remove the stigma of an "official" or "big company," and it helps them show that they understand and empathize with the struggles of their audiences.
Television advertisements in the past have done so well to elicit emotions and empathy from consumers. Today, the Internet still uses video to tell stories that inspire, entertain, or make audiences laugh and push forward their business' personality as something akin to the advertisements. If you are not sure which emotions to focus on, the Harvard Business Review has a great article on the emotions that drive straight into any audiences' heart.
However, certain target markets like to read up on solutions. Blogs are a great answer to these audiences. Social media is also a great network to incorporate narratives. By using all these mediums together, a solid brand storytelling campaign can guarantee great results.
*First published in "The Singapore Marketer"