Do you want to get results from your new website?
Our clients typically get a 200% increase in the
number of sales through their new website.
Website Development
Persuade & Engage More Customers Online
Your website is your professional front for your company online – your international business card, the 24-hour salesman who never sleeps and works tirelessly for you. In the Internet age, a mobile-friendly website that markets your business is the key to online success. We make it happen for you.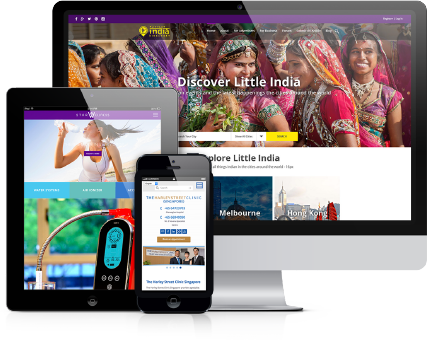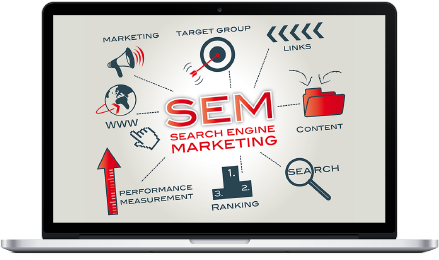 Search Engine Marketing
Generate More Qualified Leads
The quickest route for a business to generate qualified leads online is to advertise and we help you do just that. Set up, manage, and optimize your online advertising campaigns to drive QUALIFIED traffic that CONVERTS better to your website.
Generate paid, targeted traffic from search engines like Google to your website by paying for valuable keywords that convert to business growth.
Conversion Optimization
Engage & Convert Your Followers Into Sales
Convince your website visitors to become your customers and once you do that, you can refine that process to increase the number of visitors that convert to customers. Let us analyze your web presence to drive engagement and turn visitors to customer!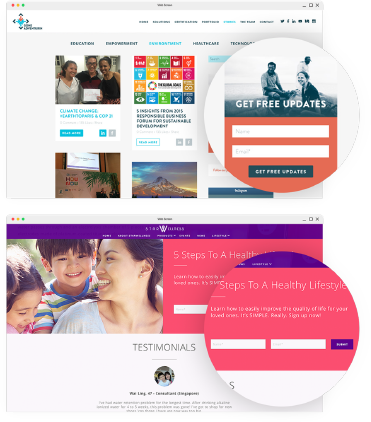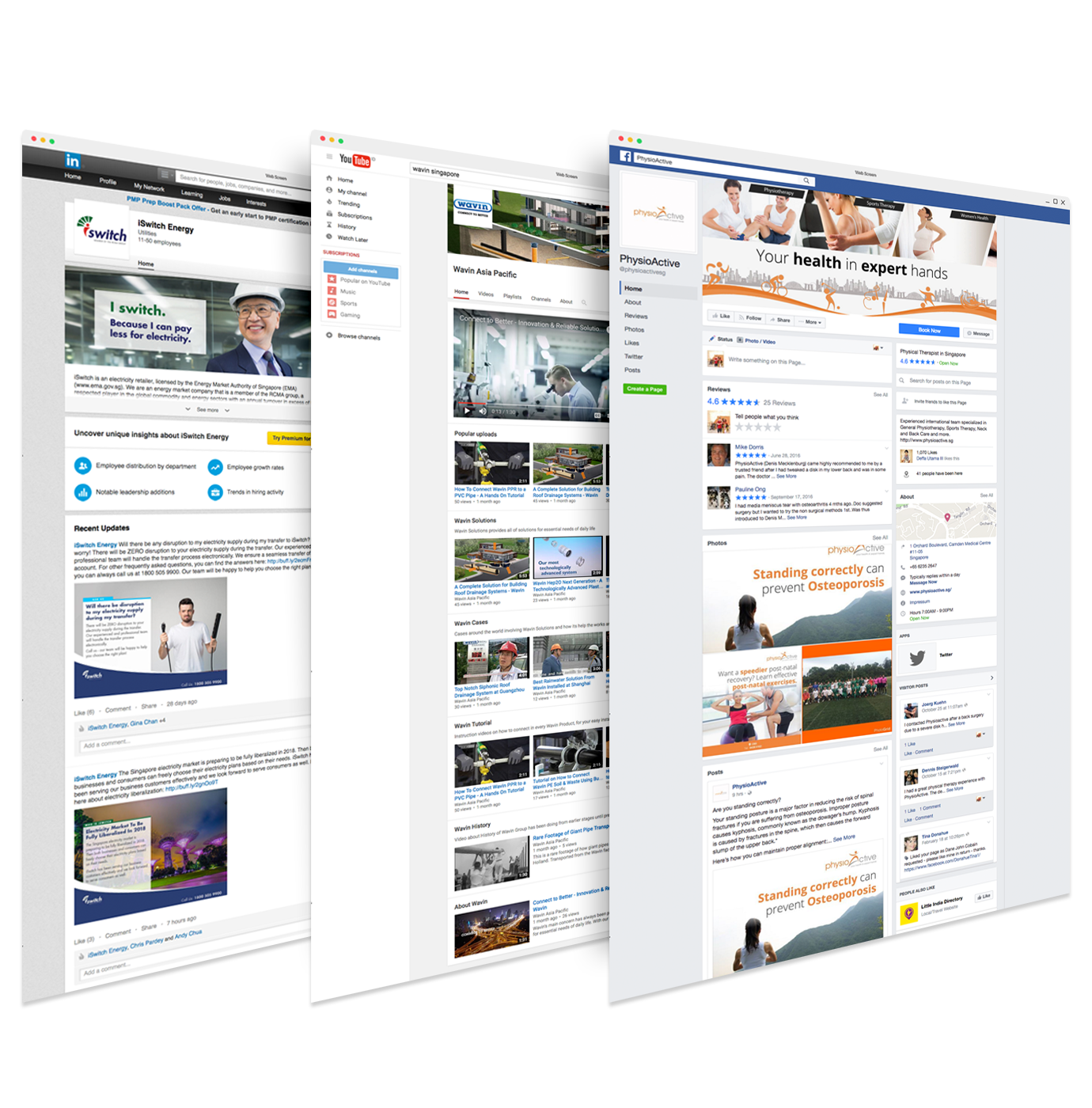 Social Media
Grow Your Brand & Establish Your Social Media Presence
Our social media strategic management is designed to grow your brand and establish a strong online presence. We support your brand, establish mutual trust and create relationships with potential online buyers.
What Clients Say
2Stallions revamped our old website to become mobile-friendly and optimized for search.

Besides getting compliments from customers about our new modern website, we also get many more visitors and more leads via our website than we ever did before, and at a very affordable price. The value we received from 2Stallions was worth more than we paid!
Interested in working with us?
Hit the button below or give us a call!
OR

Call us now

(+65) 9129 6248

(+65) 9155 4446
Latest From Our Blog
Email marketing is not dead. In the past, the focus of email marketing was coming up with attractive (and sometimes misleading) headlines in the hopes of grabbing someone's attention. While the headline is still important, marketers have evolved to make emails more noticeable.
Text based emails a requirement as they are best for those with slow internet connections. However, a clever combination of visuals and words are more effective in keeping your audience engaged. This is where HTML email templates come in.
HTML emails are more attractive to viewers as they are more visual and interactive. Don't let the programming term throw you off, though. Email marketing software should make it easy for you to set one up quickly. Before we get into that, let's see why email marketing is important.
Why is Email Marketing Important?
Emails are prone to be deleted or left unread by recipients. This results in some business owners and marketers dismissing email marketing without a second thought. However, according to Campaign Monitor, such dismissal mean you could miss out on:
Getting a wider reach
Having your message seen
Achieving higher conversion rates
Getting higher ROIs
These are just some of the benefits of email marketing. If you want to make more product sales and earn the trust of your audience, I recommend you start utilizing it. Still not convinced? Read the 10 benefits of email marketing.
While creating HTML email templates may sound daunting, most email marketing software are designed to make implementing them easier. Now, let's talk about the most popular one amongst small and medium businesses – MailChimp.
What Is MailChimp?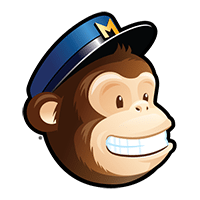 MailChimp is an email marketing software that will change the way you market your product online. It offers a variety of easy options for designing, sending, and saving email templates.
The software has an easy to use interface, making it one of the most popular software out there.  Just ask the millions of users who continue to use MailChimp as their email marketing tool. Already using MailChimp but finding it hard to build a mailing list? Check out Mailing List 101: Why You Need One And How To Build It.
Why Use MailChimp?
Here are a few reasons why users prefer MailChimp for their email marketing:
It will be your personal newsletter-publishing platform, allowing you to create newsletters of varying types, fast and easy.
Empowers you to build a list of the people you want to market your products to, and save the list for use later on.
Helps you to create and save custom templates for your products, thus saving you the trouble of writing a new one every time the need arises.
The best bit is that MailChimp offers a free-to-use version that lets you grow to 2,000 subscribers and send out 12,000 emails per month at NO cost.
Due to its popularity, I'm using MailChimp to show you how to set up a custom email template in the next section. If you're looking for options other than MailChimp – scroll past the next section to read about them.
How To Set Up A Basic Campaign Email Using MailChimp Templates
Once you've signed up at MailChimp for your account, you can follow this step-by-step guide to make a simple, yet beautiful, email using an existing MailChimp template.
1. Login with your account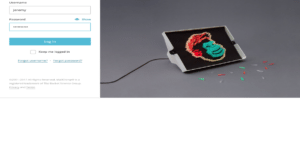 2. Click "Templates"

3.Choose"Create Template"

4. On the next screen, you will see three options to get started with templates -Layouts, Themes and Code your own.
Layouts provide you with a plain HTML email layout created by MailChimp.
Themes give you options of several complete email templates filled with dummy content.
'Code your own' is for developers, and shows you pure HTML code to work with and requires programming skills.

5. Choose Themes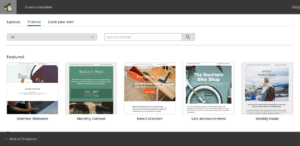 6. I will choose the "New Collection" Theme for this guide.
7. In the next screen, you should see the email to be sent out on the left and the Designing tools on the right.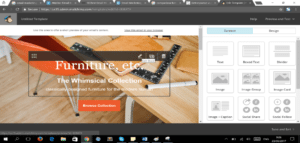 8. Designing tools have 2 tabs, for content and design.
Content includes elements used to design within our email template. 
Design is setting for overall email elements like text font size, font color, etc. 
9. If you want to edit an element within the email shown on the left, just hover your cursor over that element and it will show a black border around it. When this happens, just click the pencil icon and the Designing pane on the right will switch to display the currently selected element settings.
10. To add a new element, select the element you want from the Designing Tools under the Content tab and drag and drop it to the Email on the left side, placing it where you want it. The Designing pane changes to show the settings for the new element so you can make the changes you want to it before you hit 'Save and Close'.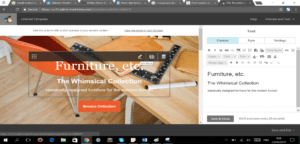 11. Make your edits and hit "Save & Close"
12. After you have made the changes you want to the email, you can click Preview & Test.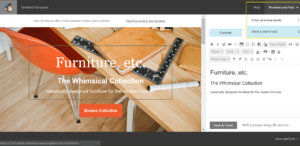 13. The preview screen shows how your email template would look like on both desktop and mobile.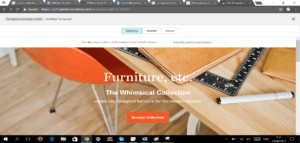 14. Test Mode asks you for a test recipient's email address. If you want to test the template on multiple emails, simply separate them with a comma.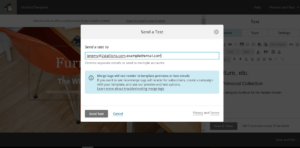 15. Once everything looks perfect, you're good to go. Remember to hit save and exit after giving your template a name.
That's it. It's simple, right?
Tricks To Create An Email Template Using MailChimp
Here are a few tricks for creating an email template that is compatible with almost any email client (Gmail, Outlook, etc):
If you have coding knowledge, be sure NOT to use margins
Use " " (white space) instead of ' '
Use images instead of text
Less details, more links
Even though MailChimp will scale down images for you, you need to make the image size the same as the container size to avoid inconsistencies when sending to multiple email clients.
What other options are there?
If you don't think MailChimp is for you, don't worry. There are a lot of email marketing software options although most others do not have a free version like MailChimp. These are some of the others I've used or currently use:
SendPulse (https://sendpulse.com/)

Has a survey management system that can help us collect responses from our clients to know what they're interested in.
AWeber (https://www.aweber.com/)

Has a Spam check that will let us know if our email may be considered spam before we send it.
Infusionsoft (https://www.infusionsoft.com/)

Great email marketing software. It has powerful analytics, a baked-in CRM, campaign builder and an e-commerce platform. This is what we use at 2Stallions and it's very powerful and works great!
If you're already using email marketing software and are wondering what's next or how to optimize your business further – a marketing automation software may be what your business is looking for. Read Why Big Brands Rely On Marketing Automation To Do The Heavy Lifting to learn more about the benefits of automation.
Want to know more about email marketing? Subscribe and we will share more such interesting content with you in the future.
There is no way of stopping the mobile revolution that is currently happening in our world. More people prefer using their mobile devices to surf the internet than the Desktop PC. This is most likely due to the convenience and also the growing sizes of our mobile phones.
Think about it, there are probably even times where you use your phone to browse the web even when you have a desktop PC available. This is because mobile phones are normally within reach and could be used anywhere that has a 3G or 4G signal. Plus, with the "phablet" era continuously heating up, mobile phones are getting screen sizes that make surfing the net easier than the past smaller models.
Numbers do not lie, and the statistics are saying that mobile is dominating the web. According to Stone Temple, 55.79% of internet users are using their mobile phones to surf the web. In comparison, desktop PCs, which used to dominate this statistic account for only 44.21% in the latest study.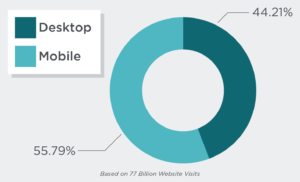 The same trend is happening in Asia where a huge population currently resides. According to China Daily, the country of China has already exceeded 1.3 Billion mobile users in 2016. And a whopping 30 percent of those mobile users are 4G subscribers. To give you a good perspective of that surge, there are 386 million 4G users in China which are triple from the number of users in 2014. And if you think about it, this number does not even include users who connect through Wi-Fi with their mobile devices.
Another big example is India. According to the Economic Times, India will have over 500 million mobile internet users by 2017. The same article also mentions a recent survey that prepaid smartphone users spend about 72% of their time accessing online content and only 15% making voice calls. That definitely says a lot about how the purpose of mobile phones has changed over the past few years.
And this is the main reason why your company should be adopting a mobile-first strategy. The trend of mobile phones as the dominant device is going to keep rising as the years roll by. Phones are getting more powerful every year and are inching towards desktop PC-like power and response. Your company should start adopting a mobile-first strategy or risk getting left behind.
Not yet fully convinced regarding this phenomena? Well, to put things in perspective, Google has already announced that they are going to roll out a mobile-first index. This means that the biggest search engine on earth is going to prioritize mobile URLs in their ranking.
Steps to having a mobile marketing strategy for your company
Make sure that your website is mobile responsive
There is a good chance that your website is already mobile friendly. But did you know that you still need to make your mobile website adaptive to various devices? Mobile phones have varying screen sizes, not to mention the numerous tablet sizes that plague the market. Make sure that your customer is having a pleasant time on your website no matter what device he/she is on.
According to Activemedia, 38% of users will stop engaging a website that is unattractive and unresponsive. That should be enough to tell you how much customers can be lost just because a website is not responding well to his/her screen size.
Take advantage of mobile wallets
The boom of the mobile phone industry has made a lot of big companies re-think of a new idea of payment. Mobile wallets work by using near field communication (NFC) to transfer data from your mobile phone to the payment reader. This makes it fast and convenient for people dealing with their transactions.
According to CMO, mobile based payments are expected to reach about $142 Billion dollars by 2019. The biggest mobile wallet services like Apple Pay and Samsung Pay are getting an increase in users as the years roll by.
In Asia, mobile wallets are already making moves. According to Business Insider, Singapore became the first country outside of the US to support all the major mobile wallets. It started with 20 retail locations and will most likely grow as time passes by. UnionPay, another major mobile wallet service, has already started entering the Chinese and South Korean market, this means that the rest of Asia is not too far behind.
Large companies like Starbucks are already using mobile wallets as a means for their customers to purchase. It would be a wise move for any company to start rethinking the way people can pay.
Start thinking apps
Mobile phones and apps come hand in hand, and plenty of companies have already taken advantage of this fact. This is because app usage is at an all-time high especially in places like Asia. Did you know that Asia is now the biggest market for mobile apps? According to lnternational Business Times, mobile app usage in Asia grew to 77 percent and has surged ahead of markets like the US in 2014 and 2015.
The main cause of this increase is the rise of shopping apps in various Asian countries. The same study found that usage in shopping and lifestyle apps have tripled in the span of one year.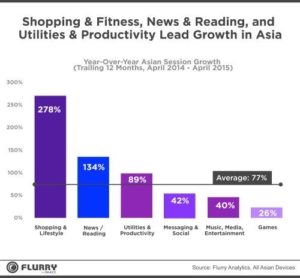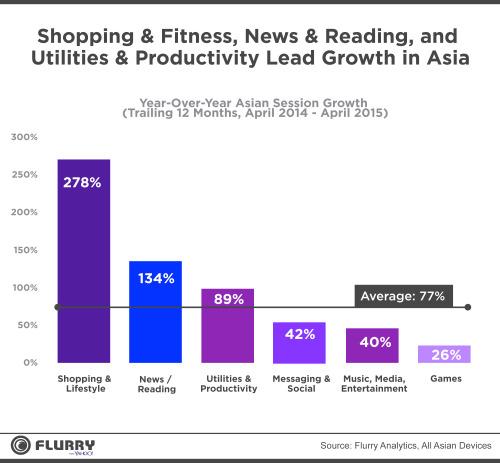 With this study, it is pretty evident that e-commerce is booming in Asia. Companies are figuring out that apps help create a direct marketing channel between them and their customers. Apps can be valuable in creating loyalty programs, promotions, and an easier shopping experience. Asia's top online fashion retailer Zalora, for example, has a mobile app that makes it possible for users to place coupon codes (normally found on their website) and enter that through the app.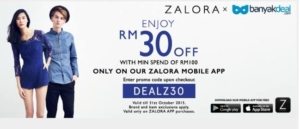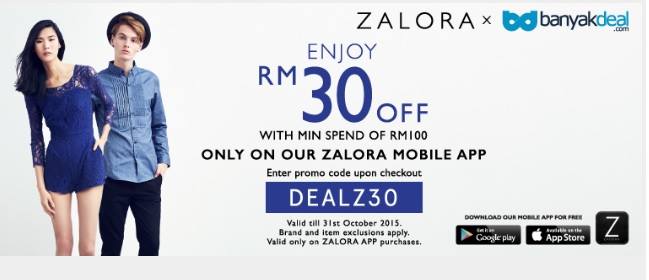 If a company really wants to adopt a mobile-first strategy, then thinking about having an app might just be the best move to show commitment.
Mobile optimize your email campaigns
You might be wondering why you need to optimize your email campaigns for mobile. The answer lies with the current trend of email reading. According to Email Monday, 54 percent of all emails are read first on a mobile device.
Automobile seller, Auto Trader, figured this little fact out and decided to make their emails more mobile-optimised. This resulted in a 391% increase in click through rates since they redesigned their emails.
Making your emails mobile responsive is not particularly hard. First of all is to find out what email clients tend to use. Once you have that data, see if that email client can support various applications like video.
Phone screens are much smaller than desktop screens so make sure that you use bigger fonts in your email. Good mobile-optimised emails have fonts that do not need any zooming in from the reader. Check out the following image for a side by side comparison of a small font on mobile and a large font one.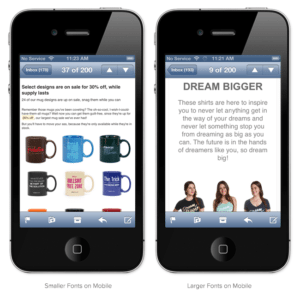 Image by HubSpot
De-cluttering your emails from less useful links and long paragraphs is also helpful in making your emails more mobile friendly. Make your words shorter and your headlines more concise. People don't want to be overwhelmed with so many things happening on a 5-inch screen.
Also, put touch friendly buttons on your emails. Don't forget to utilize sharing buttons so you could take advantage of the power of social media. Lastly, use a single column layout to make it friendlier to the eyes of mobile users. Check out this great email design from Superthings that looks great on a mobile device.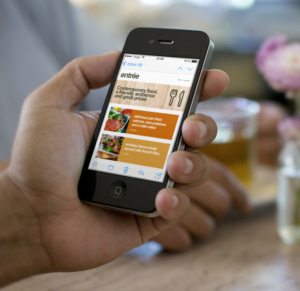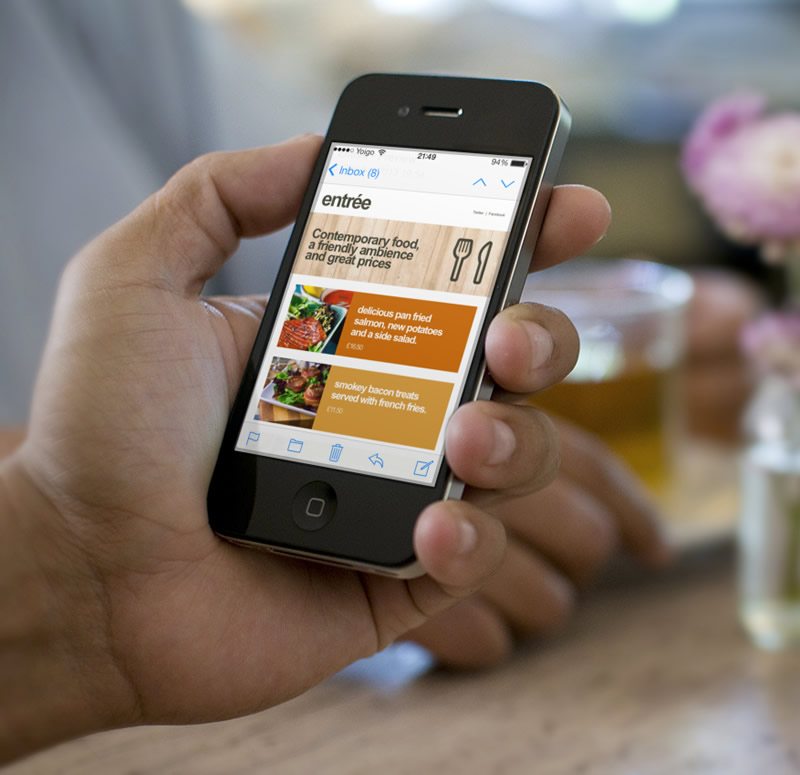 Image by SuperThings
Don't forget about SMS marketing
Despite cheaper online chat apps increasing in use, there are still companies sending us standard text messages with promos and ads. The reason is pretty simple – SMS messages has a whopping 82.1% open rate.
That makes SMS one of the most potent marketing tool for companies. Footwear retailer, Payless, still uses SMS to create awareness of their products through various promos. Below is an example of one of their SMS campaigns.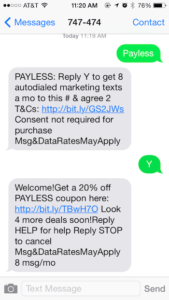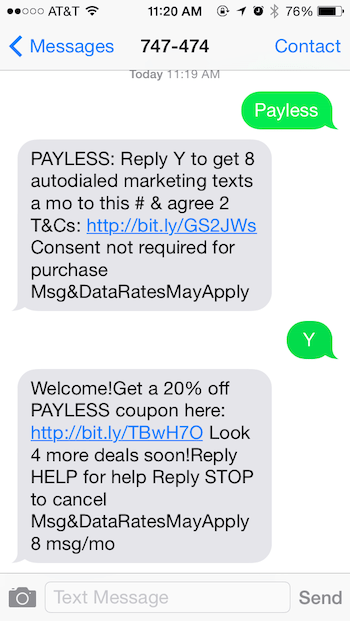 Sample SMS Marketing by Payless
Your SMS campaigns must have a clear call to action. For example, use simple keywords like BUYNOW or GETPROMO as what they should type before sending it to a number. SMS campaigns mostly fail because of unclear instructions which can cause users to leave your message quickly.
Keep in mind that you will need compliance before creating SMS campaigns. Check which entities govern the mobile industry in the country you wish to deploy your SMS campaign.
Take your company mobile in Asia
Mobile use in Asia is booming and marketers already started taking notice. There is no stopping this trend and it looks like companies are already taking a mobile-first approach. Emails, websites, and apps are just a few of the major things that a good marketer needs in order to be ready for the mobile-dominated future. With the rate of new technology and innovations, the next few years will be quite interesting in the field of mobile marketing.
Do you have any stories and experience about creating a mobile marketing strategy for the Asian market? Please feel free to write them all down in the comments section below. We'd love to hear from you!