What is Google Analytics?
Google Analytics is a free tool provided by Google for you to track the statistics for your website.
While there are plenty of analytics packages out there that do a fabulous job, Google Analytics works extremely well and comes at a great price of FREE to setup.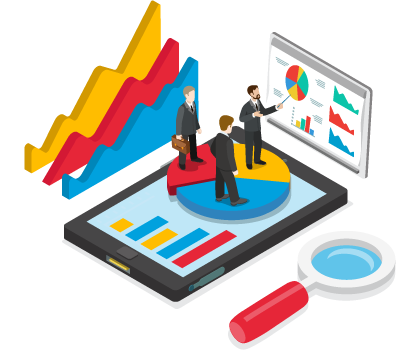 Why do I Need Analytics Reporting?
You're a business owner, a marketing manager or a marketer. You have a lot on your plate. You should not be spending your precious time figuring out how to set up Google Analytics and how to create a report in it. Even after you've created a report – do you know what those numbers mean? How do they work towards your aims?
We take all your worries and make them our own in 2 simple steps:
Make Informed Business
Decisions Online Now