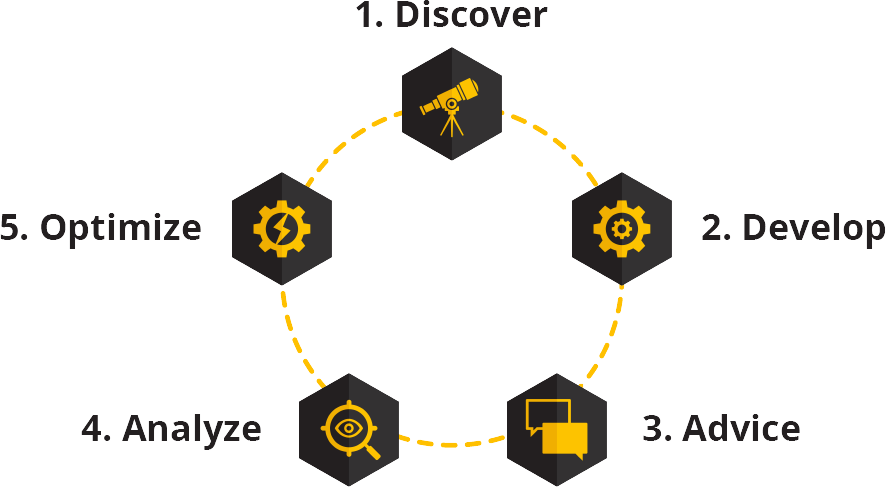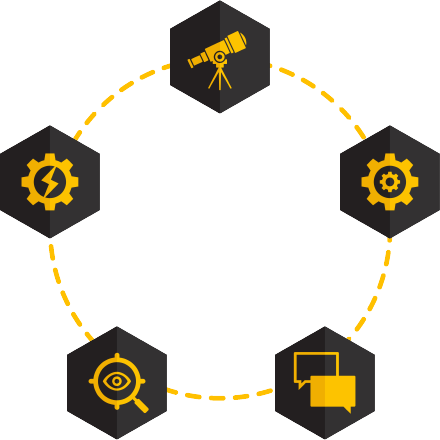 1. Discover
We explore your vision, brainstorm ideas and learn the needs of your business.

2. Develop
We implement your solution, with a clearly defined goal and all stakeholders on board.
3. Advice
We work towards the right solution that aligns your objectives with your target audience.

4. Analyze
We continue to monitor and test your goals to analyze performance after implementation.

5. Optimize
We develop and deliver new strategies that advance your vision based on opportunities our analysis uncovers