Google Partner
We are a certified Google Partner, with a specialization in Search Ads using Google Adwords. Our team is highly qualified to help your business set up and successfully execute on search ads, display ads, shopping ads and video ads, with a high focus on ROIs. If you're interested in getting Search Engine Marketing services from us, please visit our service page.


Google Analytics
We have several individuals in our team that are Google Analytics certified professionals, having successfully completed the Analytics Individual Qualification to demonstrate our proficiency in the use and deployment of Google Analytics for our clients. For our Analytics services, please see our Google Analytics Reporting page.
Infusionsoft Certified Partner
We are one of a handful of Infusionsoft Certified Partners in Asia. We are the right partner to help your business determine the right funnels and set them up for you. We also guide your team properly utilize Infusionsoft so you can get the best results from marketing automation for your business. From setting up the CRM correctly, to building automated campaigns using Campaign Builder and linking up your eCommerce with Infusionsoft, you can depend on us. See our Marketing Automation service page to read more about our offerings.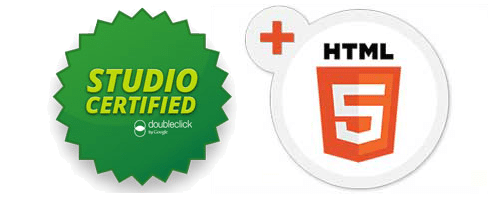 Double Click Studio
Our team has completed the Core Certifications Exams and are certified to create animated HTML5, together with static design, adverts using Double Click Studio to be used for your advertising needs. For more information on our services, please visit our Display Advertising services page.
Would you like to work with us?