Friso's Google impressions grew
150%

 via Search Engine Optimization (SEO) in just 30 days.

2Stallions was tasked with:
Improving organic traffic to Friso's website
Make Friso easily discoverable via Google for Experiential Learning
Improve engagement on website
This FREE B2C SEO case study details the steps 2Stallions undertook and the final results of the campaign. Download the case study to find out how you can achieve the same results!
About Friso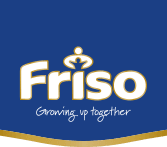 Friso Singapore is part of Royal FrieslandCampina, the world's most prestigious dairy co-operative with annual revenue of €11.5 billion in 2015. The company houses popular international consumer brand names such as Dutch Lady, Campina, Frisian Flag, Frico and Alaska.
Enter Your Details For FREE Case Study:
2Stallions Is An Award Winning Digital Marketing Agency Since 2012.