If there's one overused cliché in content marketing, it would be "Content is King." As cliché as it sounds, this phrase speaks the truth because any kind of content (i.e. blog posts, infographics, videos, etc.) can help brands in endless ways.
Words and visuals, in particular, are powerful communication tools. They help to establish your brand identity, build a connection with your audiences, boost awareness of your brand, and generate qualified leads among other benefits.
This is why every company should make content an essential part of its marketing arsenal. Businesses should utilise content marketing to improve awareness, leads, and sales.
If your organisation hasn't developed a solid content marketing strategy yet, now is the time to jump on the bandwagon.
Keep reading to learn more about content marketing and how to make high-quality content pieces that work for your business.
What Exactly Is Content Marketing
In its simplest definition, content marketing is all about using relevant and valuable content to attract and retain visitors, eventually turning them into paying customers.
It aims to capture the interest of audiences and solve their pain points by creating content that serves these goals.
This blog you're reading right now is a form of content marketing. That online survey you answered, the email you opened and social media posts you liked is also another form of content marketing.
Other types of content marketing include:
case studies
infographics
webinars
podcasts
videos
Why Content Marketing Works
Content marketing works wonders because of 3 major reasons: it delivers value to audiences, builds trust over time, and attracts the right target audience for your brand.
Think of blog articles as an example. These content pieces are written for a certain group of audiences to address specific needs, pain points, and desires.
When the readers' problems are addressed and solved through your articles, your blog site establishes an authority. Readers will keep coming back for more, thus allowing your brand to engage better leads and customers.
Still not convinced that content marketing works? Take a look at these content marketing statistics: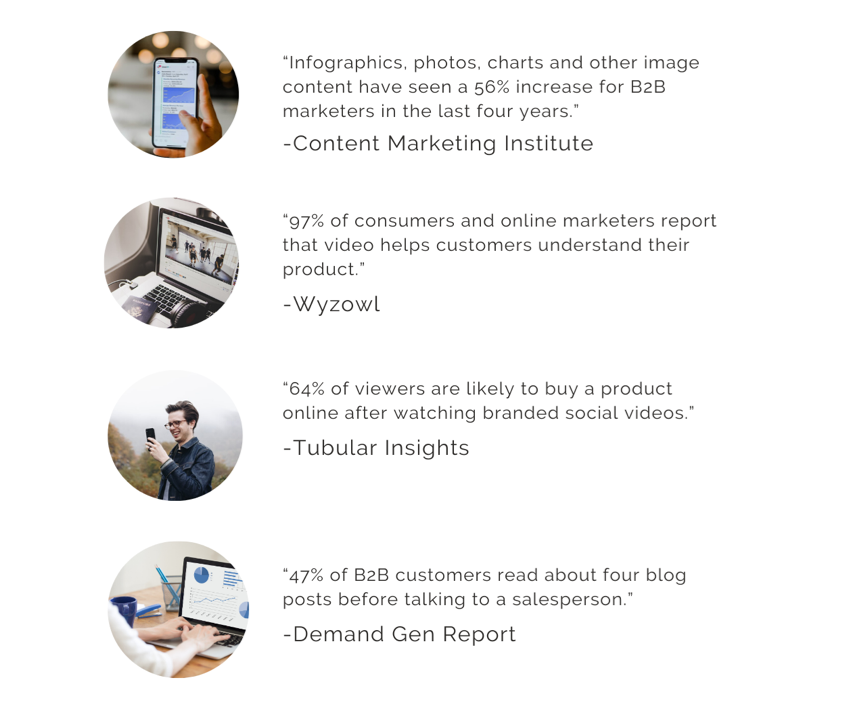 Content Marketing Examples to Inspire Your Next Campaign
You now know what content marketing is all about. You are aware on how it can help your marketing efforts. Let's take a look at some successful examples that can inspire you into action!
Coca-Cola's "Share a Coke" campaign
Coca-Cola company personalised its cans with 250 of the most common names and people around the world went crazy in search of a can bearing their name. The campaign was a major success because it appealed to human emotions, inspiring shared moments of happiness among friends and family.
In Australia alone, the soft drink manufacturer sold more than 250 million (that is 10 times of its population size!) bottles and cans within 3 months.
Superdrug challenges beauty standards with the campaign: "Perceptions of Perfection Across Borders"
Superdrug Online Doctor is a website offering prescription and medical consultation services. The brand asked designers from 18 countries to retouch a woman's photo according to their country's beauty standard. The project aimed to better understand potentially, the unrealistic standards of beauty and to see how pressures on women's bodies vary around the world.
The project turned out to be a success because of the body positivity message it left: there's no such thing as the perfect body.
These pictures quickly made headlines when they were first published and sparked lots of conversations online which boosted the brand awareness of Superdrug.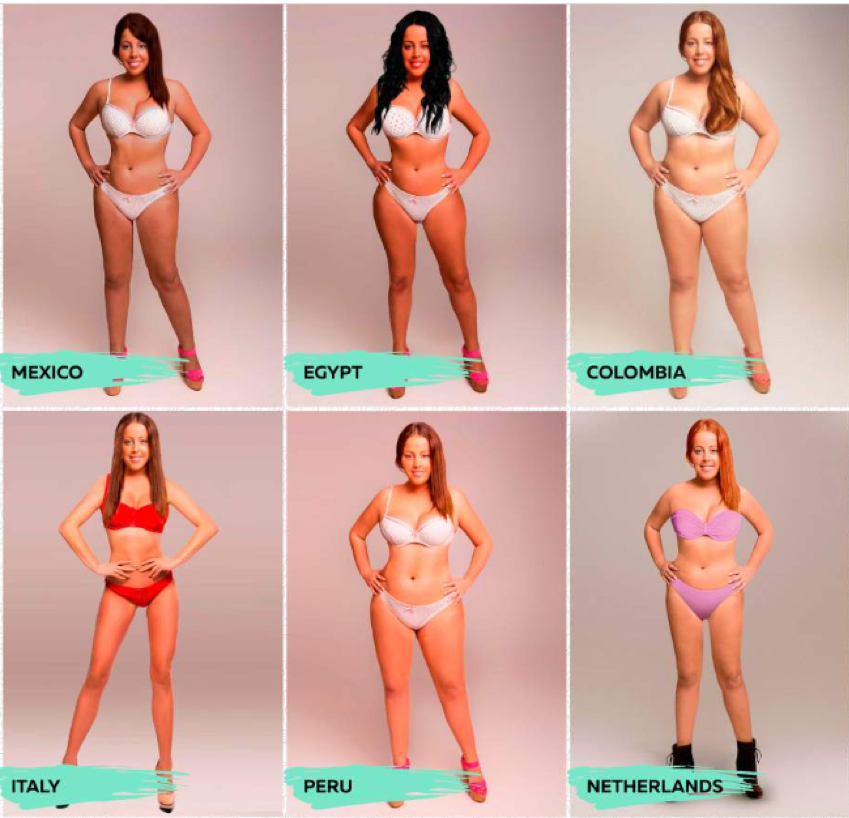 BuzzFeeds Tasty facebook page – Building a juggernaut with short video content
BuzzFeed's instructional cooking arm, Tasty, is one of the biggest publishing brands on Facebook and it's also the juggernaut behind the success of Buzzfeed's video marketing.
Tasty successfully captured people's interests by publishing recipes and other food-related content consistently. The brand also began the unique 60-second video format, making it popular on Facebook feeds.
In September 2016, Tasty's main Facebook page was the third-biggest video account on Facebook with nearly 1.7 billion video views. Today, Tasty has grown into a multi-stream revenue model with over a 100 million followers, receiving an average of 300,000 views for each of its new video.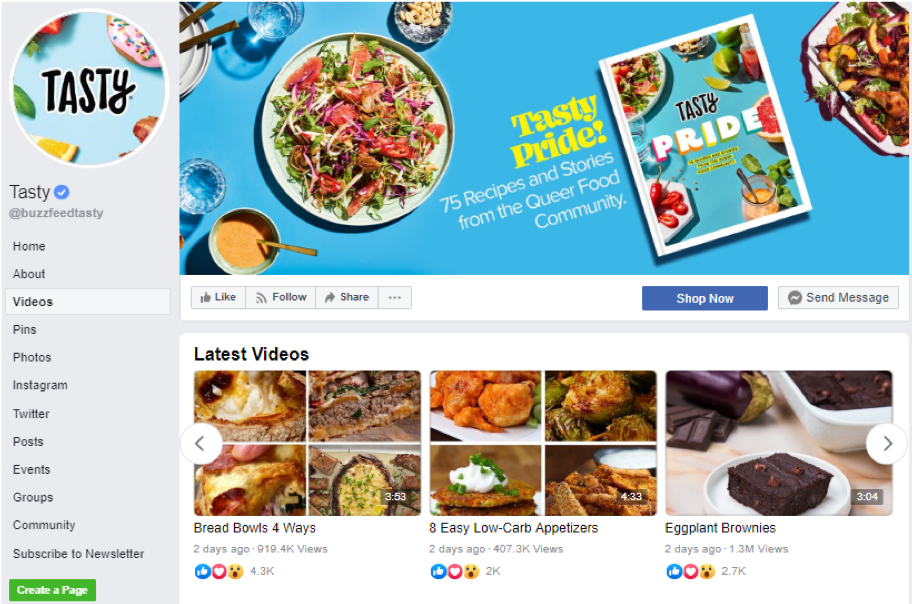 How to Create Content That Works for Your Brand
Remember, content is an essential piece of information. All the information presented in it can help you succeed at persuading and entertaining your readers. With that in mind, it is important to create a content marketing strategy that focuses on producing quality content.
There are 4 qualities to a great piece of content:
1. It Should Be ReadABLE
First things first, your content should be readable. It should be easy on the eyes.This means it should meet the following readability factors: font size, text and background colour, white space, and more.
You can't expect your target audience to stay on your website if your content is written in tiny fonts. Troublesome colour combinations can also result in headaches, which can tune your readers out in the first few minutes of their site visit.
Also, white space should be your friend. Make sure the column width, vertical spaces between lines, and space around the images aren't too tight for easier reading.
For content to be readable, it should also be easy to understand. Audience's attention span keeps shortening over the years. That's why you should convey your message simply to avoid alienating readers in the first few minutes or seconds.
Secondly, follow the KISS principle. Keep it short and simple. Steer clear of complex words and jargons to get your message across. It's also ideal to reduce the length of your sentences.
While there's no definitive rule on the ideal length of a paragraph, a great way to paragraph would be around ideas. Split your paragraphs into sections to make chunks of information easy to read.
2. It Should Be ShareABLE
The best content gets more eyeballs not only because it's readable but also because it's shareable. Oftentimes, content shareability depends on one significant factor: the topic itself.
If you want to get your content shared, come up with content ideas that resonate well with varied audience types. You can begin your topic research by looking into the following: emotions, trend, and identity.
Creating content that elicits emotions such as excitement, joy and awe can your make brand or campaign viral. Strike these positive chords to connect with your audiences emotionally and eventually attract more likes, clicks, or shares.
Finding trending topics and building upon them is another sure-fire way to make content shareable. Provide your target audience with content that speaks to their interests and this may help inspire discussion and connection among like-minded individuals.
Let's say you're targeting people who love to travel. This type of audience has various interests—destination, experience, food, and so on. You may write a blog article that features a list of vacation spots and activities in a specific location.
People are also more likely to share content on their social media profiles if they can relate to and see themselves in it. Try to understand what your target audience believes in and create a piece of content that affirms their points of view.
3. It Should Be ActionABLE
For a content marketing campaign to be effective, the content should not only spread information to a specific audience, but it should also prompt action and explain to the reader how they can achieve a certain objective. This is known as actionable content.
When creating actionable content, you must understand your prospect's dilemmas or problems. You need to recognise these problems and provide answers, solutions or helpful advice.
So how do you actually create this kind of content?
First, you should focus on the 'how-to' element of your content. Instead of only presenting a list of ideas, explain how to execute them or guide readers on how to choose the right one.
Next, use visuals (i.e. images and videos) to explain your thoughts and ideas. The human brain is hardwired for visual content. Adding visual elements to your content will help your audiences process the information easily.
Also, actionable tips that are backed by real-life examples can convince your readers to take action. Include examples and statistics within sections of your posts to make your content trustworthy.
Lastly, use clear calls-to-action (CTAs). Keep them short and sweet but make sure you get the message across whilst evoking a sense of urgency.
4. It Should Be MemorABLE
Great content leaves your audience in awe. It lets readers hang on to your words or message not just for a moment, but for a long time.
Tapping into a single emotion such as happiness, sadness, anger or fear is one way to make content stick with your target audience. In a study conducted by Psychology Today, it was found that people respond to the emotional part of the ads than the text itself.
That is why tear-jerking and humorous campaigns tend to leave an impact on audiences. The strong emotions they convey help to engage, influence, and inspire people, making the campaign viral and memorable.
Apart from using emotional triggers, there's another method to leave your audience awestruck- a cliff-hanger.
There are a few steps to create cliff-hanger content. First, begin with writing strong and magnetic headlines. Your headline should give readers a glimpse of your content's purpose. Next, craft a promising introduction. Tell readers why they should care about your post and promise them a solution to their problems.
Then, leave them with a question that will make them reflect on how they can implement the knowledge you provided. The question should leave them wanting for more and clicking your call-to-action (CTA) button.
Back to You
Behind every successful brand, there are high-value content pieces designed to promote its business.
If you want to stand out or at least keep up with your competition, then develop content that's readABLE, shareABLE, actionABLE, and memorABLE.
Fun fact: Those four words all end in ABLE. That means you have a bigger chance to achieve your goals if you're able to create content that meets the above qualities.
Here at 2Stallions, we recognise the value of content marketing and uphold the above practices. If you need assistance with developing content that engages and sells, we would be happy to help.
🔓 Unlock Your Brand's Potential With an Expert Content Marketing Company. Elevate Your Online Presence, increase engagement, be at the top of the minds of your targetted users, and Drive Results. Get in touch with us today!