In an era of digital acceleration, UI/UX are particular sets of design skills that are primed to be one of the fastest-growing careers. 
It's a field that's quickly expanding across organizations and evolving into the development of new niches. User experience design, user interface design, customer experience, and product design are all part of the larger landscape of building user-friendly digital content. They are responsible for an impeccable user-experience that is intuitive and leads to easy navigation.
Well-designed user experience and user-friendly interface make a website or app more engaging, trustworthy and accessible. That is why an increasing number of companies are looking for UI/UX designers who can transform the digital presence of their business through optimized interfaces and improved usability.
UI/UX designers tend to work as part of a wider product team, and will often find themselves bridging the gap between the user, the development team, and key business stakeholders. 
What exactly is UI/UX?
UI vs UX
User Interface (UI) and User Experience (UX) are different skillsets. The two roles have distinct differences in the problems they solve, the methodology used and the tools they adopt in their day to day job.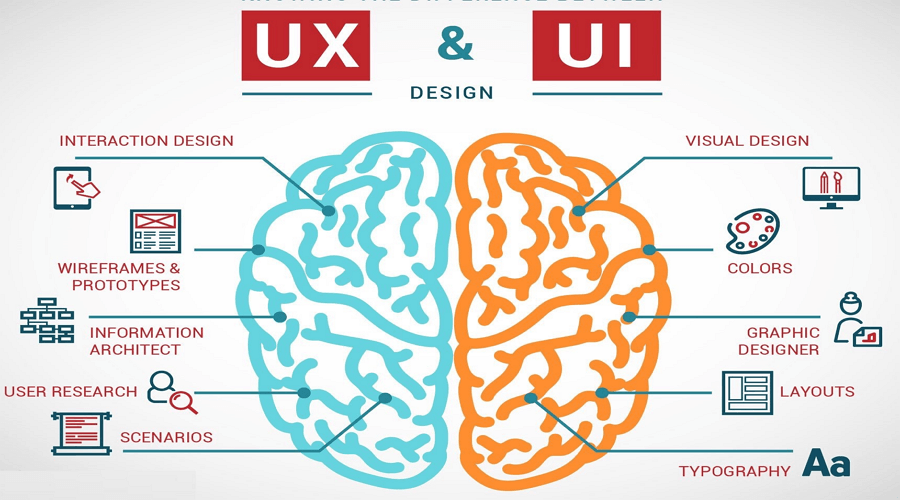 UX: User Experience
As the name suggests, UX designers focus on the user experience and are primarily "user first" in all the work that he or she does. They're responsible for user-friendly apps and sites that are easy to navigate. This will help the user find information and take action (such as making a purchase or booking an appointment) easily.
The UX designer is concerned with content structure, otherwise known as information architect– a way of arranging information presented to a user as he or she scrolls through an app or website. This means that a UX professional will have to prioritize content and place different information strategically throughout a page, to ensure a user can find the information he or she needs easily.
Through user research, the UX designer will gather the profile of the users, and hence understand their needs and wants. The UX designer will then plan the content and site structure to align with the users' needs and wants.
This process is also known as user flow, which is to create different ways a user is likely to navigate the site. The next step for the UX designer would be to sketch wireframes and create prototypes based on the wireframes.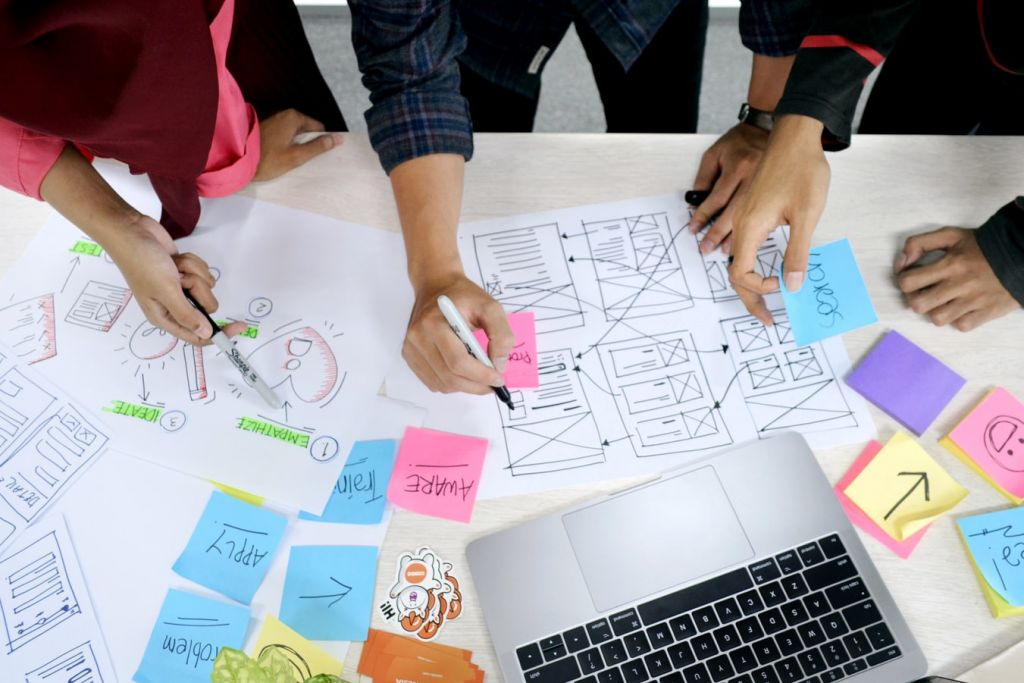 Wireframes are the basic skeletal structure of a website or app. They allow a UX designer to outline and map out user flow. A prototype (a mockup of a site or app) is then created and tested with a group of users to collect feedback and fine-tune the product before the actual development.
Even after a product is completed, UX design doesn't stop there. UX design is a never-ending process. Any app or website has to be refreshed from time to time to account for evolving search trends and ever-changing user behaviour. It's important for the UX designer to account for the evolving needs of a customer and a business, in order to improve the platform for a better selling and buying process.
Think about the major social media platforms such as Facebook, YouTube and Instagram. Has your user experience changed and improved drastically over the years?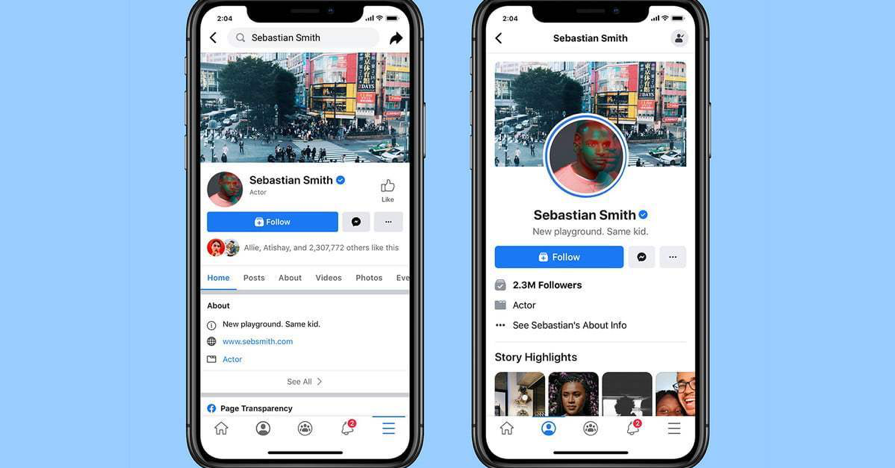 UI: User interface
UI is a digital space where users see and perceive information. It specifically focuses on the visual design (look and feel) of a product. It is also concerned about the interactive elements such as drop-down menus, form fields, clickable elements, animation, button styling and other critical tools in UI design. These are elements that'll guide a user's engagement with a product.
UI designers take the framework and wireframes created by the UX designer and translate them into high fidelity, final visual deliverables before handing them off to a development team for production.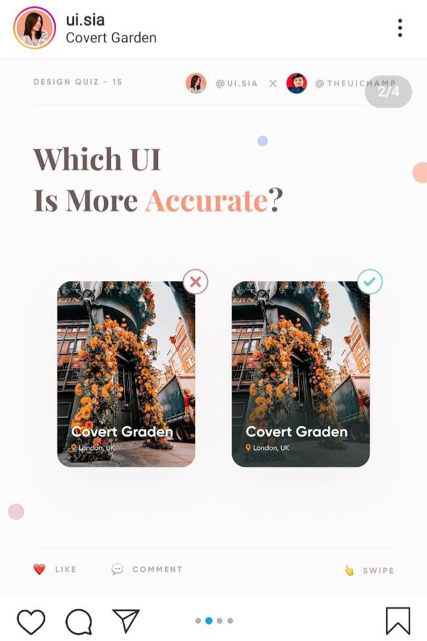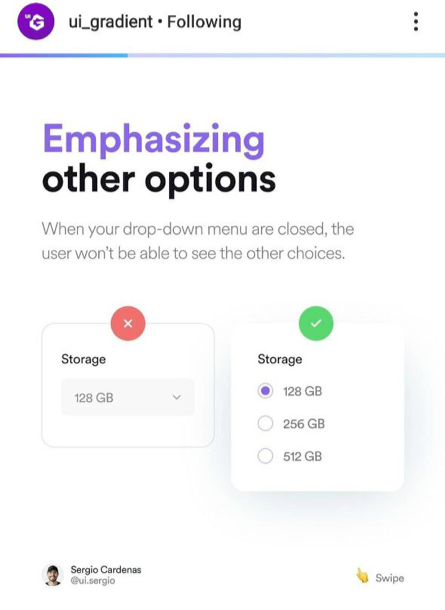 A career that blends tech, psychology and design
UI/UX designers are central to the creation of user-friendly designs. By understanding how different psychology principles influence human behaviour, UI/UX professionals design websites, apps and other products for a hassle-free browsing or shopping experience. Essentially, they're responsible for creating human-centred designs for real users in the real world.
Although UI and UX have different roles to play, they're often complementary. No product design (website or mobile apps) can do without either of the roles.
Let us use the example of a cup to illustrate the importance of having both UI and UX in any product design.
UI determines the appearance of the cup, giving it an animal form that is cute and appeals to a consumer who is looking to buy a nice cup for his or her use. The cup has a handle to signal to the person that there is where they hold the cup. However, a lack of good UX design failed to account for the animal ears which could hurt the person using the cup.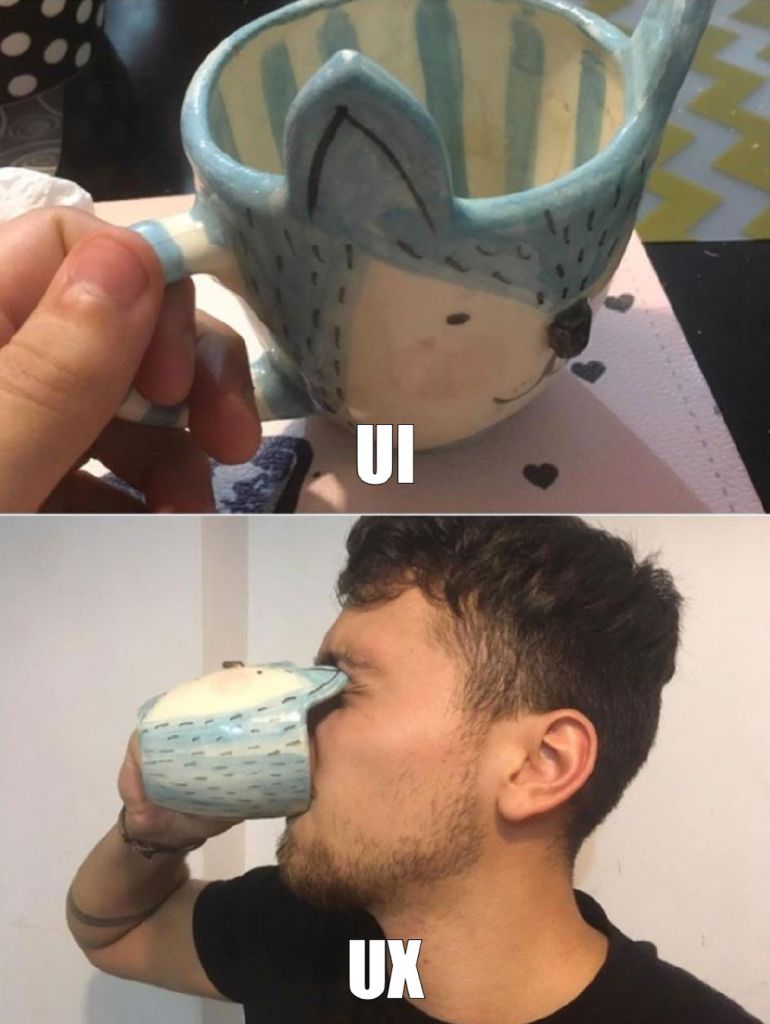 UI and UX work hand in hand to ensure a product is useful and engaging, on top of being visually appealing. Good UI and UX design are critical for any product to deliver a delightful user experience.
Example of Good UI/UX – Zalora Mobile Shopping App
Zalora Group is a leading online e-commerce and online fashion retailer with operations in various Southeast markets.  As Asia's leading online fashion destination, ZALORA's localised sites offer an extensive collection of top international and local brands, as well as in-house labels across apparel, shoes and accessories for men and women. ZALORA aims to provide consumers in Asia seeking a shopping experience focused on their unique styles, trends and fit, hence its tagline 'With Zalora, you own now".
A seamless shopping experience on the Zalora shopping app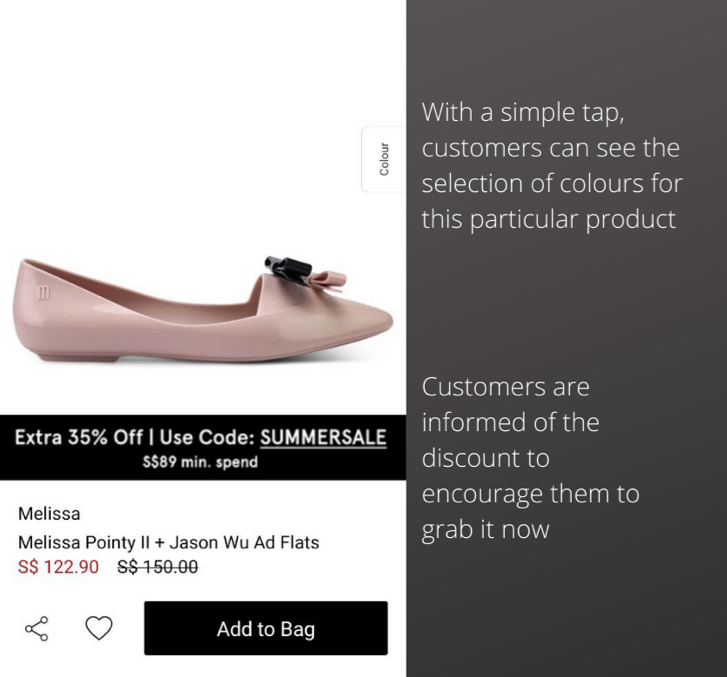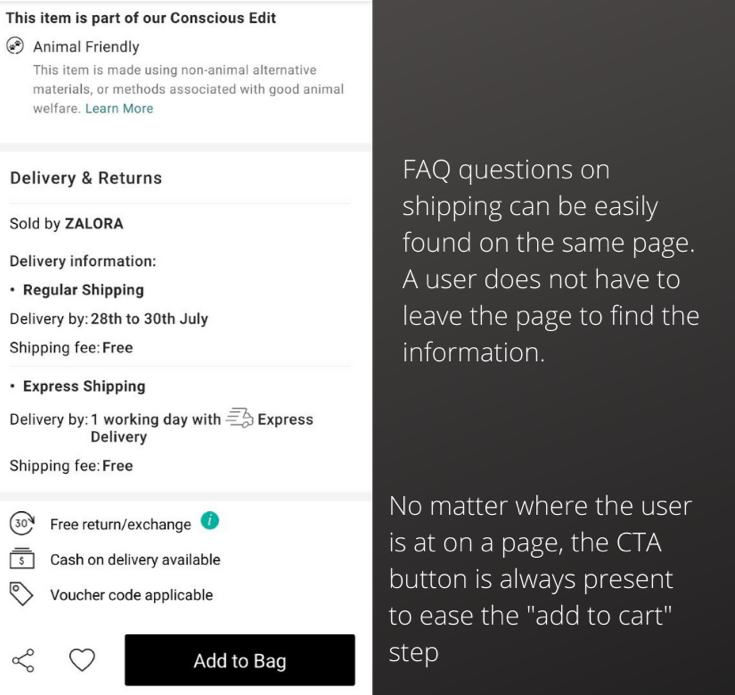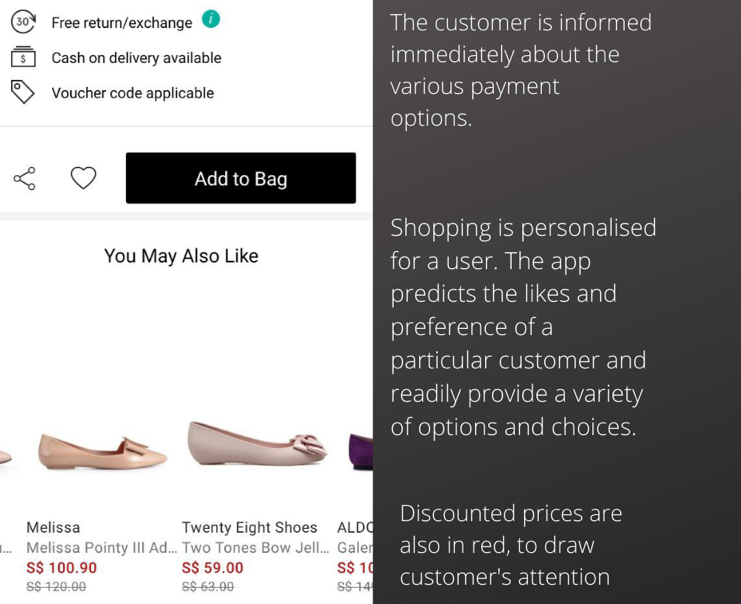 From the images, one can see that Zalora's mobile app have multiple interactive buttons which are tailored to a mobile shopping experience. Buttons are placed at convenient touchpoints for those holding their phone with one hand. All the necessary information is also easily accessible on the same page. This prevents a user from having to enter and exit a page to find information.
How is UI/UX important across industries?
The most innovative and successful companies dedicate around 12–14% of their resources to enhance their design abilities.
From the Zalora example, we can see how humanized designs can provide value to their users.
This value will eventually trickle down to higher user interactions, engagement and customer satisfaction which further trickles down to an increased ROI (Return on Investment) for a business.
Research estimates suggest that every dollar invested in UX brings 100 dollars in return. That's an ROI of nearly 10,000% increase!
Faster conversions with longer dwell time
Lower bounce rate and longer dwell time
Before a consumer can purchase from you online, your website or shopping app must first be usable and helpful to encourage a purchase on their end.
Good UI/UX design plays an essential role in achieving this goal.
If a user cannot find helpful information on your site or they face great difficulty navigating, they'll leave your site within seconds.
Personalised shopping experience
Increasingly, consumers are looking for a personalized shopping experience. They prefer sites and apps which can predict and recommend products they like, so that they will waste less time finding the perfect product themselves.
Including sections such as "you may also like this…" or "related articles…", a customer is constantly presented with more options that are tailored to their likes and preferences. This increases their dwell time and also increase the chance for them to find a product that is of their preference.
If you're able to provide information that is easily accessible, the customer will also waste less time finding important information such as shipping and payment options on another page. Interactive elements such as clear call to action buttons (CTAs) helps the consumer to easily save a product to a wish list, share a product and add a product to cart. All these are factors which can motivate a customer to move from the consideration stage to the purchase stage.
Build your customer base and brand loyalty
Win confidence
Whether you're a start-up or an MNC, good UI and UX design are crucial to form a pleasant and long-lasting impression with customers. A well-designed website speaks credibility and helps with brand recognition, thus improving your business reputation as well.
This is especially important in this digital age when  your business is competing with an influx of new competitors. Good UI and UX design is what'll help your brand stand out and be the best among your peers, thus winning over customers. A helpful and pleasant shopping experience will also keep people coming back.
If the users are surfing your websites or using your applications, it is your UI/UX developers' responsibility to navigate them to their predetermined target in the most efficient way. Hence, UI and UX Development have become a significant part of today's web development. Overtime, UI and UX professions will help companies increase sales, retain customers and improve their brand value.
Creating Business Value with Good UI/UX Design
Customers are the ones paying your business and keeps it going. Therefore, designing a pleasant and intuitive user experience should be at the heart of every digital product. Failing to cater to their needs and their desired shopping experience will only lead to a loss of opportunities and conversions for your brand.
90% of users reported they stopped using an app due to poor performance.
86% deleted or uninstalled an app as a result of encountering problems with its functionality or design.
88% of online consumers are less likely to return to a site after a bad experience.
If your business is going digital, it'd be wise to invest time and money into creating and building digital products (websites, mobile apps etc) that provide good user experience, in order to reap the immense benefits it can provide for your business ROIs.
Discover more with 2S Creative Services
We are a full-service digital marketing agency based in Singapore. From strategy to execution, we provide personalised digital solutions, including creative services for over 300+ clients ranging from MNCs, government institutions to local SMEs. Recently, we've also been featured as one of the 35 best creative agencies in Singapore.
Discover more works done by our diverse team of creatives who'll bring your ideas to life with impactful designs. If you're looking for a web design expert, don't hesitate to contact us.