In the marketing sector there's a lot of overlap between roles, from marketing outreach initiatives to active business development strategies. Many marketers find their way into their roles through varying pathways. The thing with marketing is that it takes a certain skillset – communication with one's audience, clear descriptions of products or services, etc. – that can be developed a variety of ways.
Joining us for this issue of the Marketing Expert Series is one such marketer. Pei Khoek is an experienced marketer and business development specialist. In this issue of the Series, Pei takes us through her journey, starting out as a journalist to her work now as business development consultant and marketer.
---
Hi, Pei, thank you for joining us in our Marketing Expert Series. Let's kick off with a little background, can you tell us a bit about yourself? How did you get to where you are now? 
I love to tell stories; my first job is a feature journalist in Sin Chew Media Corporation. I was with Sin Chew for 6 years, my last position there as Personal Assistant to Executive Director.
I developed an interest in marketing when I was working alongside the Executive Director, who was managing several departments including Marketing Dept. The marketing activities fascinated me. To me, a marketing campaign is a series of story-telling activities that is creative and innovative. I want to learn more about marketing and its strategy for a successful marketing campaign. Once a day, my boss came to me and showed me a postgraduate students recruitment advertisement, next thing I know is, I was on the flight to Scotland for a marketing postgraduate course.
I didn't work in marketing after I return from Scotland. When Cense Media (now OOGA X) started Kupikupifm – the first Sabahan community radio station was established, the founders invited me to join the team & be the Marketing Manager for the radio station. That's officially my first marketing role. One year later they started CITYPlus – the first Chinese Business Radio Station in Malaysia, and my responsibilities expanded.
I spent 3 years with Kupikupifm & CITYPlus, it was challenging, yet fun. We have a bit more freedom to do things unconventionally and get to experiment with some of our ideas. Some works, some failed, but the experience and the teamwork are priceless.
I left the radio stations to explore something else, but now I am back with the radios.
You've been involved in marketing and business development roles for many years, what was it that attracted you to these roles?
What I like about marketing and business development are the challenges, and opportunities those challenges bring to you. I am attracted by the creativity I see in many international marketing campaigns, those ideas!
To promote a new product, to enter a new market is challenging, every breakthrough we seek in an existing market with existing products is even more challenging. Those challenges are priceless learning processes for me, they have shaped me to become who I am today. I have to be honest that I am not a very creative person, you need the creativity to design a good marketing strategy, but I have been involved in many ideations processes, strategies meetings, and I must say, teamwork always works the best.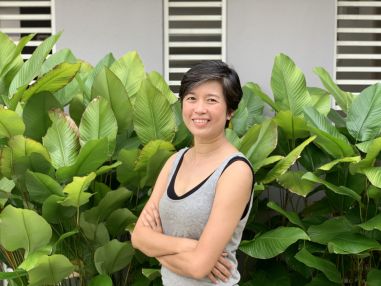 Is there a specific thing you enjoy most about your work?
I enjoy the learning. Marketing and business development is constantly evolving, especially now in the era of digital marketing. I still remember when I learn about marketing 12 years ago, we are still talking about in-store sales events, newspaper advertising etc. Google SEO was new and upcoming. Now, Google is almost in everything we do, social media is more powerful than traditional media, KOLs are more influencing than a country leader.
I enjoy the challenge because every challenge brings new learning. It can really drain your brain to run a successful campaign. So, be innovative to achieve the result you want. That's probably the reason I always take up a new role in a new industry, for learning and self-improvement.
Currently, you're the Business Development Consultant at OOGA X. Please tell us about OOGA X and the work you do there.
The OOGA X brand is a holistic and complete communications platform that embodies our aspirations to be the ultimate media ecosystem partner in our (ever-growing) sphere of engagement. The O.O.G.A acronym itself stands for ONLINE, OFFLINE, ON- GROUND and ON-AIR. The "X" serves to remind us that our horizons and potential are limitless. The OOGA X brand represents an ecosystem that is built on multimedia and communications platforms that are beyond just radio or, audio alone.
Currently, I am helping OOGA X in hirings and restructuring the revenue team. We are a small team developing busin
ess opportunities with a different external partner, more than half of the team is new and never have media experience. Although there are challenges, I find that we are able to think out of the 'media ads' box because we are from different backgrounds. I enjoy seeing the team grow and bring results to what we are doing.
OOGA X owns Kupikupifm & CITYPlus, our on-air products are quite complete. As we said earlier, OOGA X is designed to be a holistic & complete communications platform, in 2nd half of 2021 we started to work with external business partners on developing more products and services for online, offline and on-ground, and I can't wait to introduce the new products in 2022.
In 2020, you also founded Indeed Pilates. What drove you to start up a new company in the middle of the pandemic and why Pilates? How did you overcome the challenges?

I love Pilates. I am a certified Pilates instructor and have been teaching Pilates in my free time for some years. Before the pandemic, I have a Facebook group that I share Pilates videos with my clients, to encourage them to exercise every day, that Facebook group is called 'Pilates Everyday'.
During the pandemic, fitness centres were operating on and off, many people's fitness routines is being disrupted. It affects their health, physically and mentally. Hence, besides sharing Pilates videos on Pilates Everyday Facebook group, I started to conduct online classes for some clients, to keep them active.
After the first MCO, Yen Nee, who is also a certified instructor, my now business partner in Indeed Pilates and I met up for a coffee, and we ended up with an idea of creating an online Pilates website for people to practice Pilates whenever they want, wherever they are. A few months after that coffee session, we launched Indeed Pilates.
There were a few challenges, the greatest one is to change people's habit of wanting physical classes. When we first had this idea of creating a Pilates website with on-demand workout videos and live online classes, I did a quick survey among my clients, only a small percentage of regular gymgoers are open to attending classes online, and most of them are reluctant to pay for on-demand workout videos. Because you can watch many free workout videos on YouTube, why pay?
To overcome that, we package our online classes and video-on-demand service in one subscription plan. Our core idea is to work out whenever and wherever. Before we can get people to change their habits, if we sell the video-on-demand service separately, no one will subscribe. Hence, we package it with online classes to allow clients access to the videos as an added value service.
We ran a social media campaign focusing on the importance of certified instructors and exercise whenever, wherever. The campaign objective was to educate people on knowing the instructor's qualifications and to own a flexible workout hour. We also ran another campaign that gave free videos and classes access to 100 medical frontliners, to show our appreciation to the frontliners because many of them have back pain due to long working hours during the pandemic.
We received positive results from those campaigns, and some feedback too. When the lockdown continued in 2021, we increased online classes from 4 classes to 8 classes per week while maintaining an upload of 2 new workout videos weekly. I must say that we are lucky, the third lockdown helped the growth of Indeed Pilates because, after 2 MCOs, people are becoming used to attending online classes and workout at home. Even when fitness centres are fully operating now, there are people who have already been converted to online classes because they find it more convenient and time-saving.
We understand that to grow the business, we need to offer more services. When Selangor entered phase 4 of the national recovery plan, we started to conduct a monthly physical Pilates workshop for knowledge sharing and hands-on adjustments during workouts. We received encouraging business growth with that move.
In Jan 2022, we have a certified Yoga Instructor on board, adding 4 yoga classes to the online class schedule. We still upload 2 new Pilates workout videos weekly, but the number of classes increases to 12 online classes per week. Currently, we have more than 90 Pilates workout videos listed on the Indeed Pilates website, all by certified instructors, free access to Indeed Pilates's members.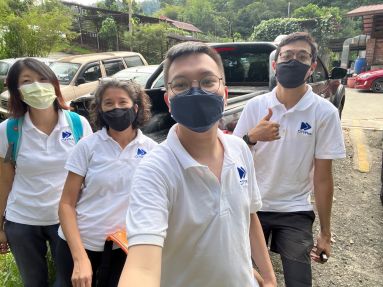 Now, aside from your day job and Indeed Pilates, I understand that you're involved in charity work. Can you share something about PeopleStories and what the charity does exactly?
I started to volunteer in PeopleStories in 2021, contributing my time and skill as a member of PeopleStories marketing & fundraising team.
PeopleStories is a 4 years old charitable organization that helps children in the Bakong district of rural Cambodia to access to schools. Besides scholarships, PeopleStories also give bicycles to students, to provide easier access to school. By 2021, PeopleStories started working on the Smart School Anywhere initiative that aims to bring digital learning to rural Cambodia in 2022.
Why is it so important to have entities like PeopleStories? What role do you see them playing in the future?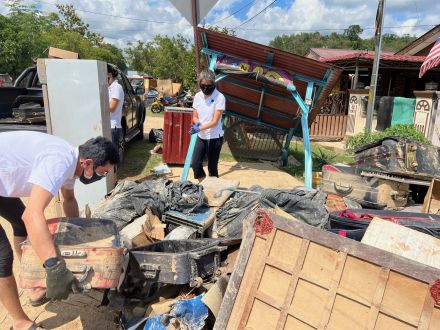 PeopleStoies operates fully on international & local volunteers, and 100% of donations go to fund education programs. It is a young charity passionate in creating greater access to education in rural Cambodia.
I am impressed by the result they achieved. The founder Victoria is fully committed to PeopleStories program, and she dreams big for better education for children in rural Cambodia. For the determination and genuine heart that she has, I believe PeopleStories is able to improve education quality, reduce school drop-off rate in Bakong, because I have seen PeopleStories latest initiative – Smart School Anywhere 3 years plan, it is developed and managed by a group of professionals from different countries; I am moved by the new STEM For Girls initiative – it is a scholarship to support girls in pursuing STEM education (Science, Technology, Engineering, Math); I have read inspiring & encouraging stories about the local students, they are hungry for knowledge and they too, dream big.
In 2022, you can help a student to have a bike to ride to school at USD60, or support a student's education fee at USD25 per month – Pei Khoek • PeopleStories SchoolForLife 2022 (raisely.com)
What about you, personally, when this pandemic is over, what's next for you?
I want to go on a pub crawl in Munich or a whisky distilleries tour in Scotland. I miss my friends in Europe and I really would like to spend time with them again. I have a 1-year-old niece whom I haven't met yet, she is the cutest little creature on the planet, I am dying to cuddle her close.
I used to travel a lot before the pandemic, I will definitely travel again when the pandemic is over.
Any advice you'd give to young and aspiring marketers interested? 
If you want to be a successful marketer, you need to be creative & innovative, at the same time master in data analytics skills and be result orientated. Be open to new learnings, new concepts, new ideas. Always try something new in everything you do. Be persistent and resilient. Be a team player.
It's been great to learn more about you and your work, Pei, thank you for sharing. How can people connect with you if they'd like to know more about you?
Thank you too. People are welcome to contact me via Linkedin I am happy to take questions and open to collaboration ideas.
🔓 Unleash Your Brand's Potential with our Social Media Marketing Services. Dominate the digital and social media marketing landscape with our strategic expertise and knowledge of the latest trends. Collaborate with us and elevate your online presence!