Have you had a conversation with your digital marketing agency about content marketing lately? You probably encountered topics you do not quite understand. Sure, you understand that content marketing is important for your digital strategy, but how much do you really know?
When it comes to content marketing, you have to research your audience, create an efficient and feasible strategy, and execute your campaign on multiple platforms. It's a lot to manage for most marketers.
Content marketing is a learnable skill, but unfortunately, it is not something being taught formally in universities. In fact, 82% of digital marketers gained knowledge on the job. So, let's kickstart your content marketing self-learning journey to help you keep up with your agency.
See: 8 Kick-Ass Copywriting Techniques To Boost Small Businesses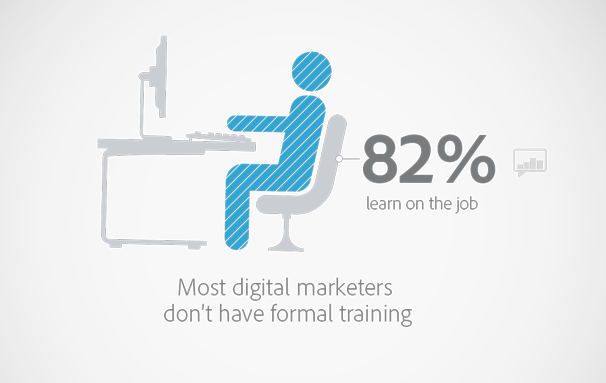 Image by Writtent
3 Ways To Self-Learn Content Marketing
There is a ton of material available for you to learn this. Here are the three most effective ways to do so in this day and age.
#1 Podcasts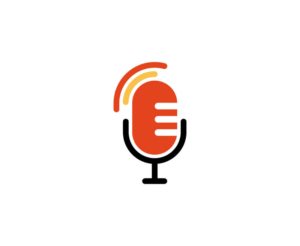 Podcasts, when done right, can be a useful, and easy to consume learning tool for people who are willing to give it a chance. Back in 2014, The Washington Post published that podcasts subscriptions have reached over 1 billion and attract over 75 million monthly unique listeners. Recently, even big brands such as GE, Slack, and Virgin Atlantic has started integrating podcasts into their marketing strategies.
With so many podcasts available today, which ones are worthy of your precious time when learning content marketing? We've narrowed down the list of podcasts that are easily digestible, fun, and educational.
This Old Marketing Podcast by Joe Pulizzi and Robert Rose – this podcast is a must for every person who wants to learn more about marketing. Each podcast is quite long (60 minutes) but broken down into three parts, so it is easier to consume. You learn the latest news in content marketing and samples from the past. Learning points are discussed, and content marketing questions answered by Joe and Robert.
The Superheroes of Marketing by Alisa Meredith and Kelly Kranz – small and medium-sized businesses can get a kick out of listening to these two marketing superheroes. The podcasts will help you learn from real-life experiences of business owners, project managers, and marketers. They tackle a broad range of topics such as effective marketing strategies, lead generation, and even relationship building.
The Mad Marketing Podcast by Marcus Sheridan – It began as a pool selling website, but Marcus Sheridan discovered the magic of doing content marketing and created a tremendously successful business. He is very passionate in talking about how he built his business from the ground up and the lessons he learned along the way. Each podcast usually features marketing leaders, discusses different marketing principles, and a question and answer portion.
#2 Online Courses
Thanks to many online platforms, modules, and lectures can now be accessed anywhere in the world, even in the comfort of your own bed! Content marketing certainly has plenty of courses to choose from. Here are the top 3 courses from our perspective:
Content Marketing On Steroids – this paid online course was created by 2Stallions and tackles everything you need to know about content marketing. You have the option of learning from an e-book, video lectures, or even one-on-one coaching through Skype. The course videos are also cut into small, digestible segments, to make it easier for students to learn topics. If you are looking for the best results, you should definitely check out this course.
Hubspot Content Marketing Certification Course – is a free beginner course that will teach you the basics of content marketing. There are ten classes in this course that can be finished in as little as 4 hours. At the end of the course is a 60 item test. If you pass, you will get a Hubspot certification proving your content marketing mastery.
Content Marketing Training Course – is a 25+ hour online course that tackles content strategies and tactics for businesses whether it is B2B or B2C. The course will also teach you how to achieve your marketing objectives by formulating your own content strategy. It is a bit more advanced than the two courses mentioned above.
#3 Guides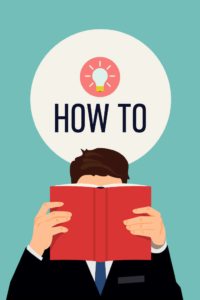 Bits and pieces of material is a good way to start learning, especially if you are finding it hard to commit time. Guides are also beneficial for people who are looking for specific knowledge when it comes to a particular topic. These are some of the most interesting guides online:
Content Marketing – The Free Beginner's Guide – whether you know a lot or know very little, this guide will help you in all aspects of content marketing. The guide is broken into nine different chapters making for an easily digestible read. It even boasts of a cartoon in every chapter to make sure that readers do not get too stressed out and intimidate while going through the guide.
The Advanced Guide To Content Marketing – don't let the word "advanced" intimidate you. The guide is engaging for beginners and experienced marketers alike. Since it is divided into several chapters, it'll be easy for you to jump into topics relevant to your business. However, I strongly suggest you read the whole thing to gain full knowledge about content marketing.
The Beginner's Guide To Content Marketing – if you are really pressed for time, this guide is for you. In less than 15 minutes, you will learn about the bare bones of content marketing. Some of these are advantages over traditional advertising, fatal flaws of traditional advertising, and tips on making your marketing effective. It might not be as in-depth as the other guides, but it beats knowing nothing about it.
Learning content marketing on your own takes time and a lot of patience. Luckily, there are plenty of marketing professionals who can help you with your business while you are still learning the ropes.
Transform your online approach with 2Stallions unbeatable content marketing services! Discover the ultimate solutions to enhance your brand's visibility and achieve unprecedented success. Don't miss out on the chance to collaborate with us today and take your business to the next level!