With all the massive changes in the digital landscape over the past few years, you might be tempted to think that SEO is a thing of the past. However, SEO remains one of the most potent online marketing strategies around. SEO has been evolving with every Google update to their search engine, but the desired results remain the same. An effective SEO strategy should be able to increase your website's traffic, brand awareness, and ultimately your conversions.
A sound SEO strategy is not a wand that you can just wield anytime for instant results, though we may all wish a hidden Harry Potter inside us. According to Forbes, it takes at least 6 months or longer to implement an effective SEO process. This often involves a step by step process consisting of research and planning, technical SEO work, content creation, and analysing results. The amount of legwork involved would take an awful lot of man-hours.
However, we also understand the need for quick wins although 'fast' here is a relative term. If you want to see improvements for your website rankings on Google, there are a number of things you can start doing immediately.
1. Publish content regularly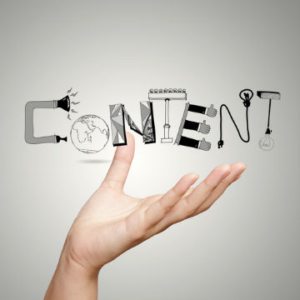 One of the driving factors of SEO is quality content. Making sure that you are publishing quality content on a regular basis means you are already on a certain path to having your website rank higher in search engines.
The critical word here is quality. Make sure that your content targets your ideal customer or audience. After publishing the post, be sure to share it with family, friends and current customers as well as on relevant forums and social media channels. Then, watch your website's traffic increase!
Don't forget to identify a keyword phrase for each page that you want the page to rank for. A good exercise would be to make an educated guess on how your audience would search for the content you've just published. Lastly, repeat that phrase and variations of it a number of times within your content.
As long as you can publish smart, quality content on a regular basis that people enjoy reading and sharing, you're on your way to good search engine rankings.
2. Create a sitemap for Google Search Console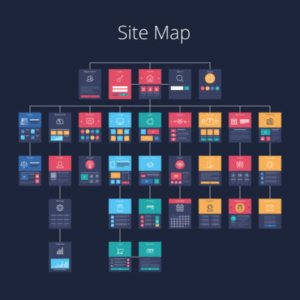 A lot of marketers overlook the value of creating a sitemap. According to Google, if a website keeps putting new pages then it is likely that Google web crawlers might overlook some of them. However, creating a sitemap is vital whether your website page count is constantly growing or it's stagnant and small.
Even if your site is new and contains few external links, submitting a sitemap to Google is important. Googlebot and other webcrawlers scour the Internet by following links to go from one page to another, which may result in your website getting overlooked if you do not submit a sitemap.
How to Submit A Sitemap
The first thing that you need to do is figure out which pages on your website need to be crawled by Google. Find a canonical version for each page. Figure out which site format you want to use (you can find a list of sitemap formats here). There are numerous third party software that you could use to make your sitemap, including Google Sitemap Generator.
Next, you should test your sitemap. This will determine if the sitemap that you have created is valid. In order to do this, just go to Google Search Console (formerly known as Google Webmaster Tools), click on Site Configuration and go to Sitemaps. There is a tool at the top right called Add/Test Sitemap.

If the test Google runs is successful, add your sitemap to your robots.txt file and submit it to Search Console.
3. Check your Metadata
Your webpages contain metadata or information regarding the content of that page. Meta tags have been around since the early days of webpages and are an important element of SEO. Metadata is not as huge a factor as it once was in Google's algorithms, but it can still play a big role in your website's ranking. There are three types of metadata that you should know about:
The first is Title metadata. This is the title that will be displayed within the tab in your browser window when you load a page. It is also shown as the clickable link within Google search results. See the image below.
Browser Tab

On Google

The second is the Description metadata and it is the text description that will be used as your site's summary. This should be short but insightful, providing the right information to get readers to click. It shows up on Google under your main link. See image above.
Lastly, we have the Keyword metadata. These are the search phrases that your audience will may type to find your pages. Don't overpopulate this. Try to keep this under 6-8 phrases containing 1-4 words. Do note that meta keywords are not a Google ranking factor but are a nice-to-have, so if you want, you can also ignore them.
4. Create a better URL structure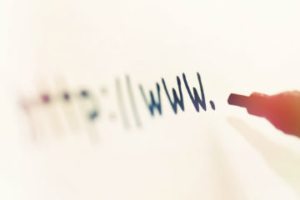 Check the URL structures of your pages and make sure that they are optimized. Making it easier for Google and your audience to decipher your URLs will yield you better results in page ranking.
For example, make your URL easy to read so that people will easily figure out what they should be expecting from your page. You have probably seen webpages with URLs like "mydomain.com/ hdh23hrakhd/44uh34su2iu/jasnja=f#loaddelay" Not only is it impossible to remember, it's also confusing and looks unreliable.
Wouldn't it be better if your website URL was "mydomain.com/amazing-outdoor-photography/landscapes"? It is clean and gives the reader an instant idea as to what he/she should expect to read on your page. Furthermore, it's much easier to recall. Just like humans, Google also prefers URLs to read like this, as it makes it easier for them to determine the topic of your page and rank it.
5. Create relevant anchor text for links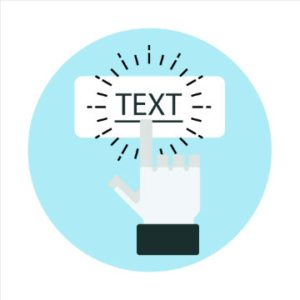 Anchor text is the characters or words that is visible for your hyperlinks. Different people have various approaches to what they use as anchor text. Some prefer an exact match, which means that the anchor text uses an exact keyword, from the page that it links to.
Others use a variation of the keywords as their anchor text. There are also other ways like images, generic words such as 'click here', or brand names.
Anchor Text Guidelines
There are some guidelines to what makes great anchor text. First and foremost is to make the anchor text relevant to the page that it is linked to. The next would be to avoid using generic words for anchor texts.
For example, instead of using words like "click here", try using words like "check out some amazing landscape photos". Try to keep it as short and as clean as possible. A good rule is to decide on the fewest number of words to still make the anchor text pop.
Final Thoughts
What we've shared are quick action items to start improving your website ranking today! However, if you want an in-depth and effective long-term strategy, then check out our SEO services section. We would love to hear from you and discuss how we can further improve your search rankings and drive more traffic to your website.
Do you have any anecdotes or additional tips about quickly improving a website's ranking? Please feel free to share with us in the comments section below.