If you thought you had it rough these last few years with a global pandemic on, try being smack in the middle of all of it. In this issue of the Marketing Expert Series we talk challenges and outlooks with Michael Teh, Head of Marketing at the Kensingston Green  Specialist Centre. 
A medical centre focused on the care of expectant mothers and children, you can imagine just how busy their lives have been over the last two years. In this interview, Michael gives us a glimpse at the challenges that he and his team have faced at the KGSC and just how their perseverance has paid off.
---
Welcome, Michael! Excited for you to join us on this issue of the Marketing Expert Series. Let's start with something easy. Tell us a bit about yourself! How did you get to where you are today?
Hi, it's good to be here, thank you for the opportunity. 
Actually, I was headhunted for this position. I was a layman working in property development for Sales & Marketing for 14 years when, rather unexpectedly, I made a switch to the medical industry during the COVID-19 pandemic. People had been telling me that healthcare is recession-proof, and I listened. The switch wasn't just from one industry to another, I went from technical to clinical; it was totally different from what I have been doing in the past. This is one of the things I find most exciting and challenging having made the change. 
COVID-19 changed my life. The pandemic made me rethink my priorities and I realised I wanted to make a change. At the time, I was thinking to survive in a recession-proof industry, hopefully lasting me for the next two decades and leading me to retirement. I was extremely grateful to my former bosses and managers, all of whom helped prepare me, learning while growing with the company.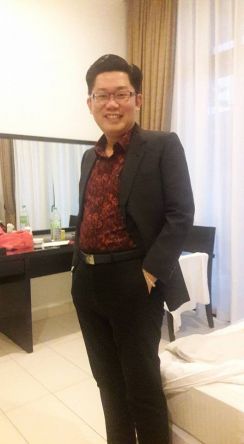 Currently, you are the Head of Marketing at Kensington Green Specialist Centre. Please tell us about the work that the Kensington Centre does and your role there.
Kensington Green Specialist Centre (KGSC) is a multi-disciplinary private hospital that focuses on O&G (Obstetrician & Gynecology), IVF (In-Vitro Fertilization), and paediatrics.
As Marketing Head, my role is perpetually challenging, at least, I think so. Working together with my team, my charge is to make things happen in accordance with what is best for the company. 
How has the Kensington Specialist Centre grown its marketing presence in the last two years?
Two years ago, we were still very new in the market, but we still had to field enquiries via social media and be able to share our location, specialities, packages, pricing, consultants, facilities, etc. in what is a highly competitive market. 
Along the way, we managed to address all enquiries and challenges. We stuck to our positioning – to serve the community and all the corporations around us.
By the time the border is fully open again, we will be ready to go regional market.      
What has it been like to work in the medical industry as Head of Marketing during the global pandemic?
It's been a challenge every day. Over the course of the last two years, I've met so many doctors, specialists, consultants, business chambers leaders, business owners, politicians, competitors… 
We're all in it together, but it's not easy. We strive to deliver our best, all while leading the team, meeting our KPIs, planning for online and offline marketing campaigns. As Head of Marketing, my goal is always to make sure that everybody on my team is being nurtured and educated on how best to put in extra efforts to overcome all the many challenges that we face. 
How have you overcome challenges you have faced during the last two years?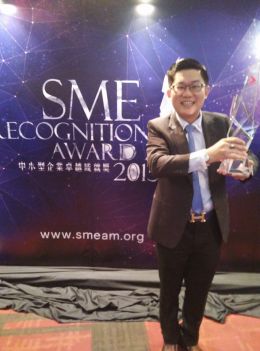 Coming up with new ideas to overcome the challenges that spring up is always time-consuming; it's a tough process. Persuading and getting all senior management to buy into my idea isn't particularly easy either. Luckily, I have very a supportive senior management staff.
What about for you personally when this pandemic is over, anything excited planned?
After all that we've been through, I realize prevention is better than finding a cure, that's why we roll-out so many screenings package. To be ready and manage what we can,  rather than to hope that something like a cure will just happen is more important, and far more practical. "Ever ready" is the keyword. Going regional market is our future direction.
Any advice you'd give to young and aspiring marketers, particularly those with a passion for the medical industry? 
I suppose, no shortcuts. The chances to strike the jackpot are very slim. Everyone must be ready or equipped with skills and knowledge to overcome any upcoming outbreaks or changes. Everybody starts from scratch and every picture tells a story. To know and understand the mechanism of the industry makes a lot of difference. Work hard, keen to explore, think extra, will help to elevate. What you know and who you know is very important as well. 
Thanks for taking part in this Series, Michael, and for sharing your experiences with us! How can people connect with you if they'd like to know more about you?
Via Linked in linkedin.com/in/michael-teh-99ba4858 or via email at Yeowheng.teh@kgsc.com.my, or micteh88@yahoo.com.
📈 Elevate your healthcare practice with a dedicated Medical Marketing Agency. Achieve rapid growth, seamlessly connect with your target audience, and get on top of your competitors woth our digital marketing services Singapore. Collaborate with us and start your success journey Today!