Since the start of 2020, the world has entered a new era. Until the global pandemic is fully under control, individuals and companies alike are faced with uncertainties and insecurities. For digital marketers across all industries, the game has changed, probably forever. In sectors like education, companies have had to change tactics and change their priorities to better reach their potential customers.
In this issue of the Marketing Expert Series, we talk with Nancy Tan, Chief Marketing Officer for the XCL Education Group in Malaysia, a group that caters to K-12 students in Southeast Asia. Join us as Nancy takes us through her journey and the ups and downs the pandemic has presented her as a digital marketer during these uncertain times.
---
Welcome to the Marketing Expert Series, Nancy, thank you for joining us! Let's start with an easy one, tell us a bit about yourself! How did you get to where you are now?
It's been a long journey. I started as a 'suit' in advertising after graduating from university and spent several years at international advertising agencies like McCann Erickson, Dentsu, Young and Rubicam, and Peter Beaumont & Friends.
I then decided to become an entrepreneur and opened my own cafe. It was a valuable experience but after three years, I gravitated back to the corporate world and landed in branding, marketing, and communications in the telecom industry for the next 11 years with big telecom giants in Malaysia, namely Maxis, DiGi, and TIMEdotcom.
After this, I continued my marketing career in retail and property development namely with the Pavilion Retail Group, Lendlease, and BRDB Developments. Now, I lead brand, marketing & communications in one of the largest education groups in Malaysia.
I've always been intrigued by brands and enjoy the opportunity to apply strategy and creativity to enable people to get more out of life.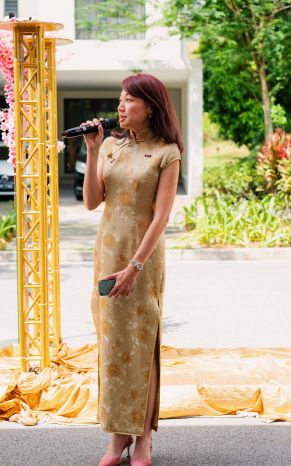 What drew you to this kind of work? Was it something in particular, or just pure chance that attracted you to the world of marketing?
I would say it was a mix of both.
To be honest, I didn't know what I wanted to do when I was in university and picked a major in psychology with an interest to better understand human behaviour. I never intended to go into the clinical side but found its application relevant to marketing since it had to do with understanding consumer psychology and insights. It also aids in formulating perceptions and value propositions relevant to consumer demographic, psychological, geographic, and social needs.
From a career in advertising, I decided to move into marketing as I felt there was more value to deep dive into understanding how businesses operate and leverage the power of branding and marketing to add value and grow the business.
You've become the CMO for the XCL Education Group in Malaysia recently. Please tell us more about the work that the Group does, what are they all about?
Headquartered in Singapore, XCL Education is one of the largest, fastest-growing K-12 platforms in Southeast Asia. In Malaysia, we serve over 20,000 students across Private and International Schools, Preschools, and English Language Centers.
In our stable are four key brands, namely:
Sri KDU – a best-in-class premium local and international private school with a reputation for academic excellence – having been previously recognized by PISA as the top-performing school in Malaysia.
REAL Schools provides holistic, well-rounded private education with a strong value-for-money proposition. Founded in 1985, it is one of the oldest private schools in Malaysia. Now operating 3 campuses in Cheras and Shah Alam and Johor Bahru.
REAL Kids has built over 30 years of history in providing excellent, award-winning preschool education, and pioneered in incorporating the Multiple Intelligences approach in Malaysia. Voted by parents as the 'Best Preschool Programme' and 'Best Trilingual Curriculum' amongst many other categories in the Parents' Choice Awards by Parenthood Magazine, REAL Kids have won multiple awards 3 years in a row (2019 – 2021).
Cambridge English For Life (CEFL) has been an established and trusted brand all across Malaysia for 20 years. We deliver high-quality and internationally recognised English language programmes and offer the largest network of English language centres in Malaysia.
On the Group's website (realschools.edu.my) we learn that your mission is 'Transforming lives through Education'. In your opinion, how important is the quality of education for young people in Malaysia, and indeed in South East Asia, today?
Extremely important. We live in a "VUCA" world – volatility, uncertainty, complexity, and ambiguity. Students today will face unprecedented challenges tomorrow that will change the way we live, work, and interact – many of these challenges we don't yet have solutions for. As such, as educationists, we have to prepare them so that they can thrive in the fourth industrial revolution.
To do this we are focused on four key areas:
i) Integrating Technology in Education
ii) Empowering Parents by partnering with the parent community and provide them guidance and support in their child's development
iii) Developing a Globally Competitive Workforce by instilling knowledge, soft skills, and real-world ready skills that will nurture a more competitive workforce in the future
iv) Bridging the English Language Divide to raise English literacy levels across the country.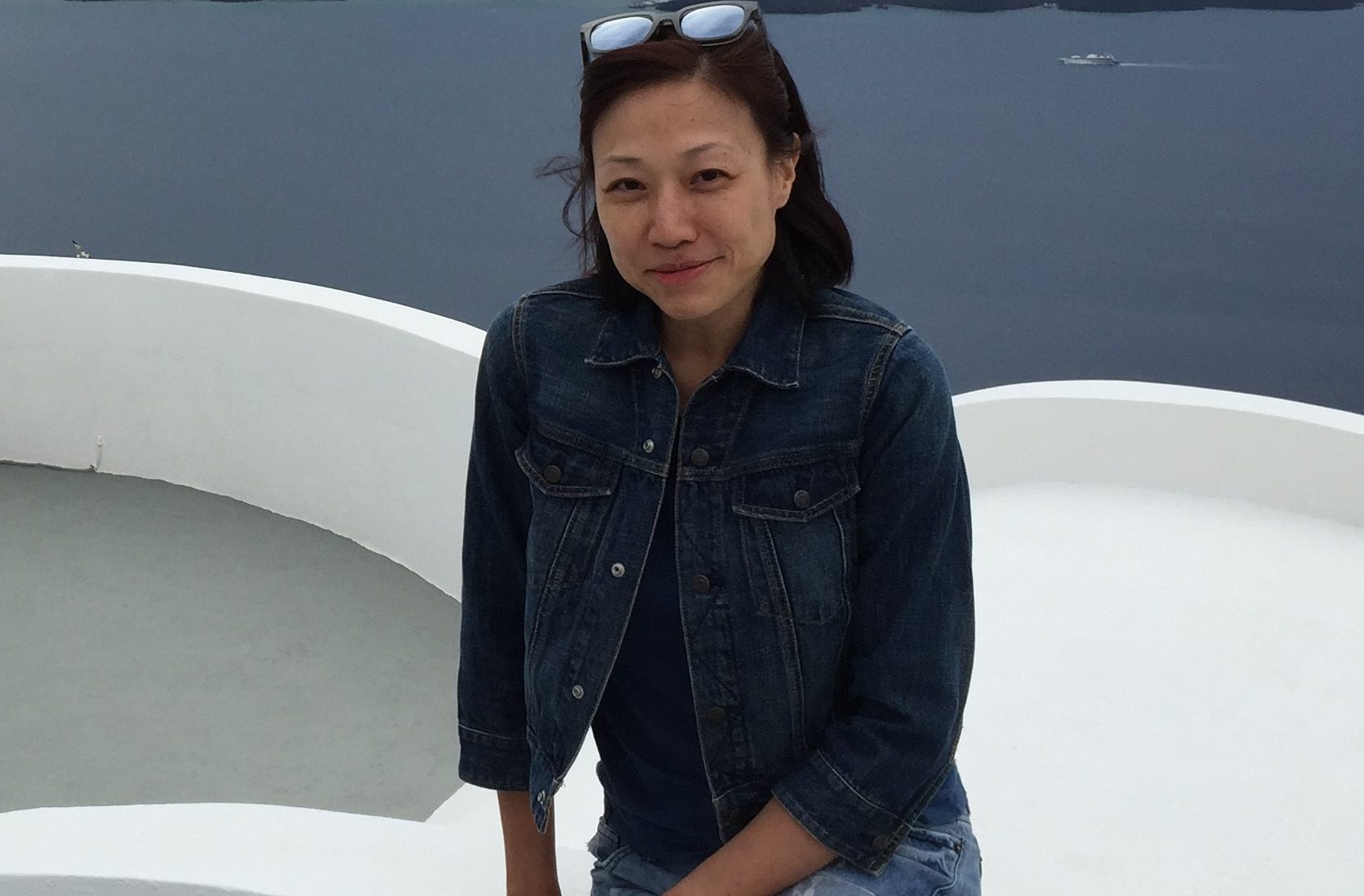 Before XCL Education you worked in the property development sector, at BRDB and Lendlease. What's it like to be a CMO or Marketing Director in such a large industry?
These roles come with great responsibilities. Every company and industry has different objectives, goals, and each has unique challenges and to top it off, each organisation has a distinct work culture. Being adaptable and agile is essential, however with marketing, its principles remain the same while the industry or product may change. I must admit that the expectations were very high and the pressure can be both mentally and physically challenging. I remind myself to stay focused and stay the course. It is important to surround oneself with good people we can trust and rely on.
What has it been like, making the shift from the property development world to the world of marketing education?
I must say that the transition has been surprisingly smooth but I still have lots to learn. I reckon it is because while I may not have worked in the education industry before, I am a parent and can put myself in the customer's shoes and relate from a consumer's point of view. With marketing, one of the most critical factors is to be able to understand one's customer, their psyche, behaviour, pain points, needs, and wants.
Another reason the shift has been manageable is due to the support and guidance from my CEO. He is a visionary, a veteran in the education field, extremely sharp, open-minded, and a passionate leader. Besides having grown successful brands in education, he is also a psychologist and engaged in people and change management. Most importantly, he has played a very genuine and supportive role in helping me get up to speed in my new role.
Do marketing strategies differ between the two sectors or are you finding similarities in how you can reach the right audiences?
The marketing strategies differ between the two sectors, although there are certain areas where they overlap because the audiences' needs are similar. Marketing both development and schools are very much based on the locations of the properties, hence strategies primarily address the immediate catchment areas and then widen to attract those who may be drawn to other value propositions the product offers.
COVID-19 has impacted a lot of companies and industries, education is a sector that has been hit hard. You became the XCL Education Group – Malaysia CMO during the pandemic, how have you had to adapt your marketing strategies?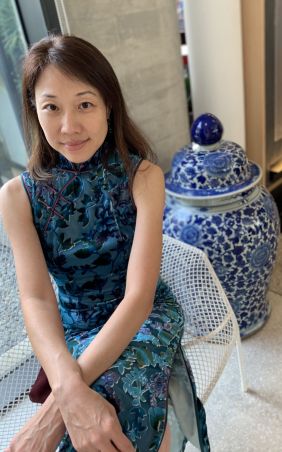 We have to listen constantly to understand the customers' concerns and provide them with solutions and compelling propositions that resonate with them or solve their problems. Like most brands, we had to adopt more aggressive digital marketing strategies, but it was also essential to ensure that the brand stood out in the white noise. Hence, while our strategies had to be more tactical and focused on value in the short term, we spent a lot of time re-evaluating the value propositions and key messages. We also aimed at tactics that strengthen brand positioning and drive awareness for the longer term. We had to be extremely agile and fluid in our plans as the rules of lockdowns changed frequently and our tactics also had to change accordingly. I believe the rules of engagement in marketing have transformed indefinitely; hosting physical events will be controlled, and being able to effectively engage virtually has become more challenging due to online fatigue.
And when this pandemic is over, what's next for you, any big plans?
I believe this VUCA (volatile, uncertain, complex, and ambiguous) situation will not go away anytime soon and hence we will need to continuously challenge ourselves to think out of the box, apply innovative strategies, and pivot when opportunities arise. Tactical solutions alone are short-term and not sustainable hence we need to build long-term brand equity and create value for our customers to survive the pandemic and beyond.
Our focus now is to ensure sustainability and continue to poise ourselves for growth so that we will be in the position to reap opportunities in the post-pandemic.
Any advice you'd give marketers looking to change their primary industries?
There is never a better time to take a leap than now. If the industry you are in is challenging and bleak due to the pandemic, reflect on your strengths and potential talent and be bold enough to try something new … you may discover your true calling. Nevertheless, learning never stops, as long as one has the will and resilience, there is always a way to reach one's goals whether in a new job or industry.
Thank you, Nancy, for sharing your insights! How can people connect with you if they'd like to know more about you?
Thank you for this opportunity to share my thoughts and experiences. I welcome any opportunity to connect and can be reached via my LinkedIn profile.
---
The Marketing Expert Series features marketing and communications experts from across every industry. Every month, 2Stallions will showcase the stories and expertise of marketing experts from around the world, join us as we explore how marketers navigate the challenges of the regions and industries they work in. If you'd like to be featured in a next issue of the Marketing Expert Series. Please reach out to us via email.
Get top-notch creative agency services from our experienced team. We turn your vision into reality with stunning design and expert website development. Contact us today to make your dreams come true.