Digital marketing has taken a turn since 2020, expanding and growing into industries it hadn't really touched before. Demand for digital tools like cloud computing and enterprise management software has increased. Marketing cloud software has never been more important. Growth and development in the cloud software industry have flown to the top of the list, with brands and companies clamouring for it to support their remote staff and clients.
In this issue of our Marketing Expert Series, we get to meet Elena Sanchez, Marketing Director for ASEAN at Infor. Join us as Elena shares her experiences and her passion for marketing in this truly motivating and inspirational issue of the Series!
---
Welcome to the Marketing Expert Series, Elena! It's great to have you with us! Let's start with the basics, tell us a bit about yourself! How did you get to where you are now? 
Thanks for inviting me!
About me in a couple of words: originally, I'm from Spain, I always have a big smile, and have strong values. I am a mother of two young kids so I run double or triple shifts!
When I was younger, I wanted to create "new things" so I became an Industrial Design Engineer. When I realized that engineers are normally stuck with plans and 3Ds I did a Masters in Marketing Management and started my marketing career in the lovely city of Valencia, Spain.
Then, Singapore…just happened! I was on a fun trip with friends through Asia and I felt in loved with the city so, a month later, I found myself a job… and it's been almost 11 years!
Now I lead the ASEAN field marketing at Infor.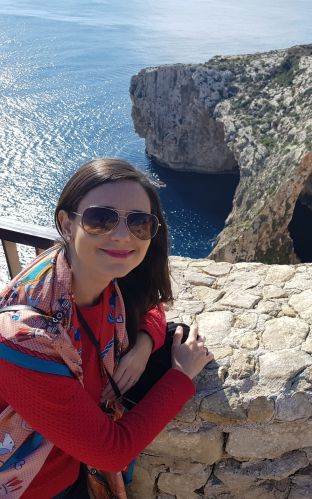 What was it that attracted you to this line of work?
I am one of those people that really love what they do. I love marketing strategies, understanding the 'why' and the 'how' behind customer decisions and the beauty of tracking the intent through the sales cycle.
I love the art of testing and bringing the right content that will attract and convert through the right channels. I also love seeing how our customers improve their processes with our software and become brand advocates, that's the best possible marketing you can do!
To me, in brief, marketing is the art of making the right impression on our customers' minds so we can find, influence and win their trust to choose our products and stay with us.
The biggest reward for a marketeer like me is seeing our customers become more efficient and bringing that value to their own clients. That's always the cherry that tops my cake every day.
Looking back at your career, it's clear you have a lot of experience throughout the region across a variety of industries. Are there any specific experiences that believe helped shape your career?
Dozens of experiences shaped me into the person I am today.
Starting humble and grounded is a key one. My first job in Singapore was in a small local SI/Cloud Computing company. In this role, I learnt to be hands-on to the max and wear many hats, be versatile and work with a tiny budget. I was doing the end-to-end of the campaigns, from the strategy to the graphic design of digital campaigns – thank God, I had a design background! – to the managing of the platforms (google ads etc.) and data analysis.
I couldn't afford fancy agencies, so I had to think "cheap" and creative and find partners with a budget! I even re-launched the company website and ended up coding meta-keywords, editing content and changing URL titles etc. myself. This truly paid off as most of our leads started coming inbound.
Later I joined the multinational world where I had more resources, proper marketing automation software, multiple stakeholders and teams that would support you and helpful agencies like 2Stallions that could help outsource and scale the campaign management.
In this environment I learnt to adapt and collaborate widely, it is a different ball game where communication is king to avoid siloed work.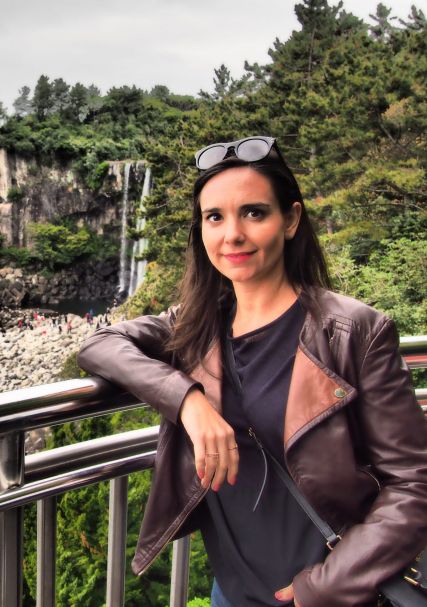 Currently, you are the Marketing Director for ASEAN at Infor. Can you tell us about Infor and what it is that the company does?
Infor is a multi-billion-dollar Cloud Software company. Our biggest value proposition is around the deep industry-specific design of our software as our Industry Cloud Suites are designed for the industry needs, so the majority of the functionality is there out of the box.
This fact, plus the ability to be truly on a multi-tenant AWS cloud – to save cost, upgrades, maintenance etc. – and combined with our elite customer support makes us a powerful software option in those industries we play in.
Infor is a massive, multinational company with offices all over the world and thousands of employees and customers. What is it like to be a Marketing Director at Infor?
Even if the company is big, you tend to work with the same 50+ regular people. It is a matter of good communication horizontally and vertically while orchestrating the show.
The culture is one of the big pillars for Infor, people here are nice and friendly and my team is just SIMPLY AMAZING! Super-efficient, pro-active and with a big sense of accountancy. I have a lot of love for each of them.
Only one thing to confess, I am a very social person so one of the skills I had to develop through the years in the multi-national environment was to control my long chit-chatting, sometimes you can't possibly get the job done if you don't focus and cut to the point.
Does the company's size impact the way you develop your strategies?
Yes, it certainly does.
Bigger companies usually mean bigger budgets, bigger policies, more tools, stricter brand guidelines and messaging, bigger targets, more reporting, and a longer approval process.
All this impacts the campaign strategy and the timelines to put a campaign to market.
Now, COVID-19 – I'd be remiss if I didn't ask how it has affected Infor? Has there been a change in demand for your services?
Every problem comes with an opportunity! For example, Supply chain software is in high demand, COVID has caused disruption in logistics globally. Companies had to deal with peaks on demand for certain products, source other materials and products etc. and certainly not all companies were able to cope with changes in demand patterns, track and trace their products through the chain or forecast as needed.
On the other hand, this tiny virus has caused quite a lot of damage in many of our targeted sectors and hence, many of our customers put their IT budgets for software on hold.
However, Infor is still growing despite the pandemic and we are seeing a big shift to "cloud" software. Many companies struggled to provide remote work-from-home work as they were not on the cloud before, or had no way to access it if not in their offices.
How has the pandemic impacted your marketing strategies?
We shifted to 100% digital, what else could we do? We had no other choice than to think digital and think creatively.
All those beautiful fun events in Thailand and elsewhere were converted to sitting in front of laptops at home. No packing and flight needed but also no afterparty with wine mingling with the customers. I never thought of running a large event 100% online, but it is possible! Even virtual wine tasting is possible too!
Where do you see the region as a whole going due to the impact of COVID-19, any lasting B2B trends you think the industry will show as a result of the pandemic?
In my view, 2022 will be a "more normal" year and some trends will continue:
Hybrid events with virtual and in person options.
Hybrid work arrangements to allow people to work partially or even totally from home as a default.
Also, more trust on employees working from home. Previous miss-conception of "work from home" is not efficient.
More cloud-based applications, less on-premises software.
Possibly some companies will reconsider the amount of travel they used to do and reduce it.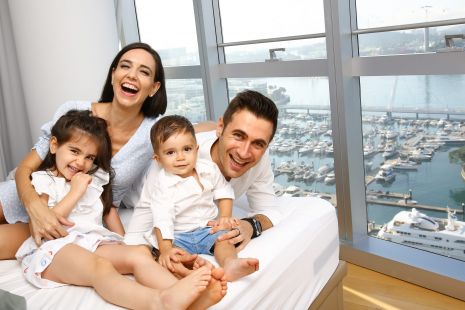 What about you, when this pandemic is over, what's next?
Party!!!!! big hugs and large catch ups.
First stop: Spain to see the family.
Make a bucket list of trips to do, get rid of my mask and continue smiling
Any advice you'd give to young and aspiring marketers? 
Recipe for success: listen to your audience, research your key competitors, dare to be different and add a pinch of creativity and lots of love. Test it out and make sure you know how to measure success, run pilot campaigns and scale up what works, analyze results and try again.
Most importantly: enjoy what you are doing and never stop learning!
Thank you for sharing your experiences and insights with us, Elena! How can people connect with you if they'd like to know more about you or Infor?
People are welcome to email me at  elena.sanchez@infor.com
---
The Marketing Expert Series features marketing and communications experts from across every industry. Every month, 2Stallions will showcase the stories and expertise of marketing experts from around the world, join us as we explore how marketers navigate the challenges of the regions and industries they work in. If you'd like to be featured in a next issue of the Marketing Expert Series. Please reach out to us via email.
🚀 Boost your online presence with 2Stallions your trusted search engine marketing agency. We specialize in crafting personalized strategies to elevate your brand to the top of search results. Partner with us to enhance your content and performance for maximum impact.