As every brand meaning business knows, quality content rules supreme in terms of SEO and content marketing. However, even though there are many insightful and original posts around, not every one of them converts. In fact, the majority do not.
How come?
First of all, simply posting an insightful expert article is nowhere near enough to make certain it will drive traffic and help you achieve conversions all on its own. There's so much more to marketing than just dropping a written piece — no matter how meaningful or rooted in your company values — somewhere on your website.
What you really need in order to achieve long-term results is product-led content marketing.
Simply put, it is aimed at generating qualified traffic and delivering significant organic conversions.
What Is Product-Led Growth?
In simplest terms, product-led growth implies that your business strategy dealing with converting new leads is rooted in your product.
The growth is driven by your customers liking your product, and not by ebook downloads, or any similar method you're using to attract new customers. This provides a targeted, lean process with a clear agenda.
What Is Product-Led Marketing?
Product-led marketing takes this principle to the next level. To unleash your business potential, you need to define your content core. Everything you publish should deal with the customers' issues and offer relevant solutions.
This approach is not novel by any means, but it is rarely used to its fullest. To ensure that you're doing everything you can to drive success, focus on the following:
Explain in detail why and how your tools and services can solve customers' problems efficiently and shortly.
Educate the customers how exactly to use your tools and services to achieve their goals.
Improve customers' awareness and understanding of your tools and services.
One notable difference between product-led marketing and other types of marketing lies in the fact that the former is focused on the business potential of each marketing activity, rather than on the three main funnel stages (top of funnel, middle of funnel and bottom of funnel).
This is to say that product-led marketing is a fusion of content marketing, product development and customer success.
Levels of Business Potential
As mentioned above, your product should be marketed as highly capable of solving customers' problems. If it is unique in its characteristics, your business potential is potent. If it is capable of solving the problem but the customers aren't convinced, then you should work on your product-led marketing.
Basically, there are three levels of business potential, as follows:
The product is an irreplaceable solution to the problem (or as close to irreplaceable as humanly possible).
The product is useful, but the problem can be solved without it.
The product is hardly relevant to the problem.
Needless to say, in order to drive success continually, you should go for the first option. To do this and efficiently, you'll need to brainstorm content ideas and bear in mind product-led marketing.
Product-Led Marketing: Step By Step
Luckily, there is an efficient strategy when it comes to product-led marketing. If you follow all the steps, your efforts are certain to be successful.
These are the steps:
Research problems and issues.
Define your content core.
Evaluate the business potential of each idea.
Outline the article and weave your product into the narrative.
Choose a proper CTA.
Research Problems and Issues
This is the first obvious step. Your customers should easily discover your product when looking for suitable solutions to their problems.
In most cases, the customers are already aware of the issue. Their journey will, hence, go from problem awareness to solution awareness to product awareness.
To lead the customers through these steps, you should first research the problems and issues. There are a couple of ways to go about this, the two most notable of which are:
Classic keyword research
Customer feedback research
Compile a list of all potential problems. Refine a couple of them into content ideas.
Define Your Content Core
But, what, exactly, is your "content core?"
The term was coined by Garrett Moon in his book 10x Marketing Formula. In Mr. Moon's words:
Your content core connects the dots between what your customers care about and what you have to offer them. Notice that I said "what your customers care about," and not "what your audience cares about." There is a difference. Because if you are going to get really good at generating leads and converting traffic, you have to intimately understand the customers who are already paying you.
To define your content core successfully, be sure to write down the features and value propositions of your product, and then compare your content ideas from Step 1 with the values propositions.
Is it possible to mention the features and value propositions in an article? This should be a simple yes/no question; mark answers for each idea along the way.
Evaluate the Business Potential of Each Idea
In your next step, the focus should be on the articles selected for your content core.
Go through each of the articles and select the importance of your product based on the three levels of business potential mentioned above. Don't expect to get a perfect score; the process should be observed as a scale, rather than a 100% relevance goal.
Separate the content ideas by product relevance. Focus on those where your product is irreplaceable or close to irreplaceable from the rest of the ideas. Add priority score to each of these ideas.
Outline the Article and Weave Your Product Into the Narrative
If you need some clarity, here's an example how this can be done, but feel free to use your own matrix:
Define the main and supporting keywords.
Define the content type.
Choose the word count.
Outline the headlines.
Brainstorm for internal links.
Compare your ideas to those of the best-ranked competitor.
To efficiently focus on the narrative, take your time refining your headlines. Here are some tips:
When explaining a concept, add a use case relevant to your customers rather than a generic one.
Use only the examples that speak to your target audience.
When explaining steps of a process, add screenshots and examples how that can be done using your product.
Consider using email templates to save time and create a cohesive approach to follow ups.
Keep in mind that this step shouldn't equal a sales promotion. The article must be relevant and meet the search intent. The focus should instead be on how the problems can be solved easier and faster with the help of your product, as compared to other similar options.
Choose a Proper CTA
Product-led content is perfect for in-line CTAs (a.k.a. "native advertising"). For the best results, add a one in-line CTA and a pop-up or a button after the first and the last paragraph of the article.
All of these CTAs should lead to your product. No templates, no ebooks, no clickbaits. The CTAs should lead only to the product or the feature that perfectly matches the content of the article.
Conclusion
Everything considered, product-led content marketing is a perfect opportunity to increase retention and support acquisition, while still keeping your customers happy. Qualified conversions will naturally follow, as long as you stick to all the steps of the process and make use of dependable email management tools.
Always keep your customers' problems and issues in mind for the best results. Do this for every product and service you offer, and results will quickly follow.
---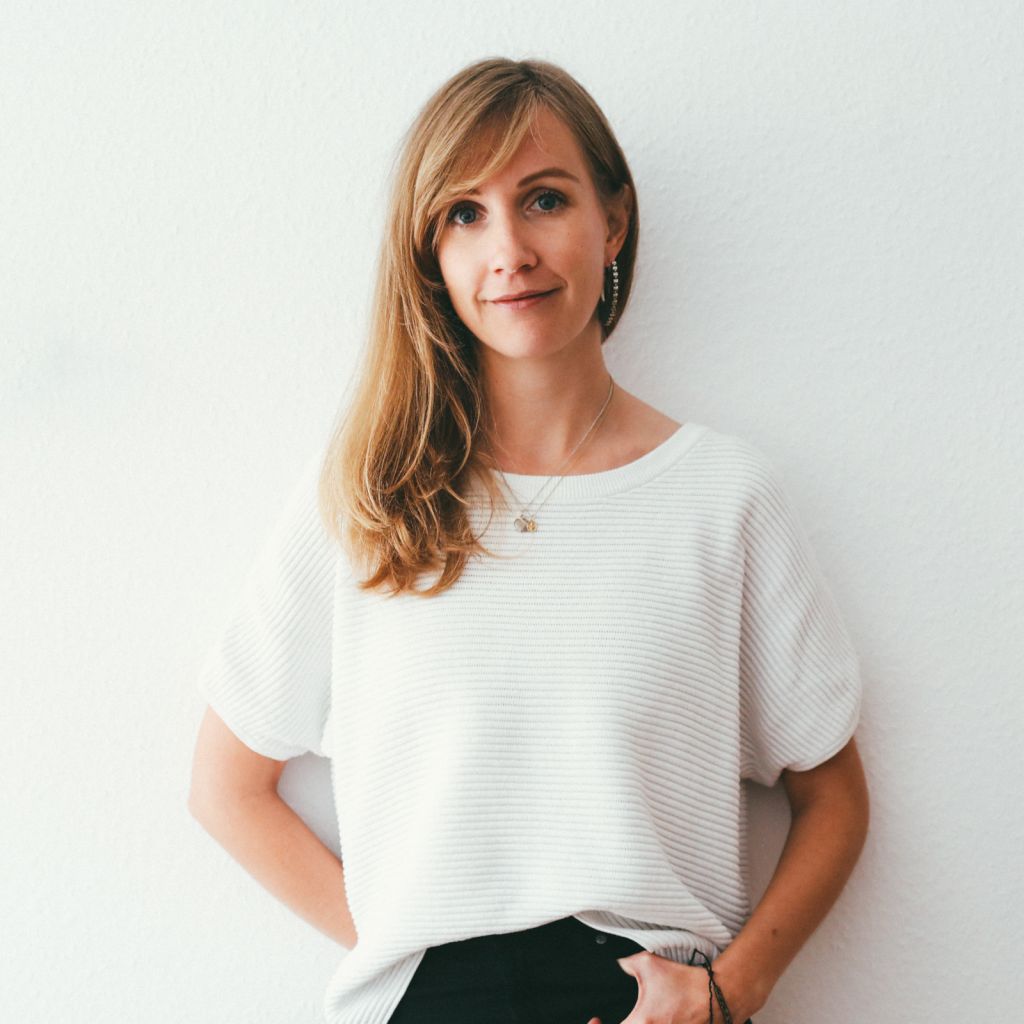 Guest Author
Viola Eva is passionate about digital entrepreneurship, flow, and mindful marketing. As a marketing consultant and founder of Flow SEO, she has worked with clients ranging from individual digital entrepreneurs to software companies to multi-national corporates and government institutions. She is a speaker, educator, and specialist on all things SEO known from Search Engine Journal, UnGagged, Pubcon, Wordcamp Europe and many other events and publications.