In the age of the Internet, where information travels at the speed of light, Singapore has firmly established itself as a digital powerhouse. The city-state's skyline is adorned with skyscrapers and modern architecture, and its digital landscape is even more dynamic. 
As businesses here race to harness the power of the digital realm, understanding the importance of digital marketing in Singapore has become a non-negotiable element of success.
The Basics of Digital Marketing
Digital marketing is both an art and a science. It encompasses various strategies and techniques designed to promote products or services through various online channels and technologies. These channels, such as websites, search engines, social media platforms, email marketing, and other digital avenues, form the backbone of modern marketing.
Unlike traditional marketing, digital marketing allows businesses to precisely target their audience, measure campaign effectiveness in real-time, and adapt strategies accordingly. It is a dynamic approach that empowers businesses to thrive in the digital age.
Digital Marketing in Singapore
Singapore's bustling economy and tech-savvy populace have created a fertile ground for digital marketing to flourish. In the context of digital marketing in Singapore, understanding the intricacies of this thriving ecosystem is crucial. Let's explore why digital marketing in Singapore matters:
Precise Audience Targeting
Digital marketing in Singapore empowers businesses to meticulously pinpoint their desired audience, enhancing conversion rates by delivering content and promotions directly to those who matter the most.
Cost Efficiency
Compared to traditional advertising methods, digital marketing is often a more cost-effective solution. It is particularly advantageous for startups and small businesses with limited marketing budgets.
Measurable Results
Leveraging advanced analytics tools, digital marketing campaigns can be tracked and analysed in real time. This data-driven approach allows businesses to make informed decisions and optimise their strategies for better performance.
Global Reach
Singapore's strategic location and international connectivity make it an ideal springboard for businesses aiming to expand their reach beyond local boundaries. Digital marketing enables these businesses to access global audiences with ease.

Understanding the Basics of Digital Marketing: What is Digital Marketing?
Digital marketing encompasses a diverse range of strategies and tactics. It is more than just a marketing buzzword; it's a holistic approach to online promotion. Here are the foundational components:
Search Engine Optimisation (SEO)
SEO optimises your online content to rank higher on search engine results pages (SERPs). It's like fine-tuning your digital presence to ensure it's easily discoverable by those searching for related topics.
Social Media Marketing
Social media marketing involves leveraging platforms like Facebook, Instagram, Twitter, and LinkedIn to engage audiences, build brand presence, and promote products or services.
Content Marketing
Content marketing involves creating and sharing valuable, informative, or entertaining content to attract and retain customers. It positions your brand as an authoritative source in your industry.
Email Marketing
Email marketing is a direct communication channel, allowing you to nurture leads, keep customers informed about promotions, and build lasting relationships through personalised emails.
Pay-Per-Click (PPC) Advertising
PPC advertising involves running paid ads on search engines and social media platforms. It allows you to drive targeted traffic, generate leads, and increase conversions by paying only when users engage with your ads.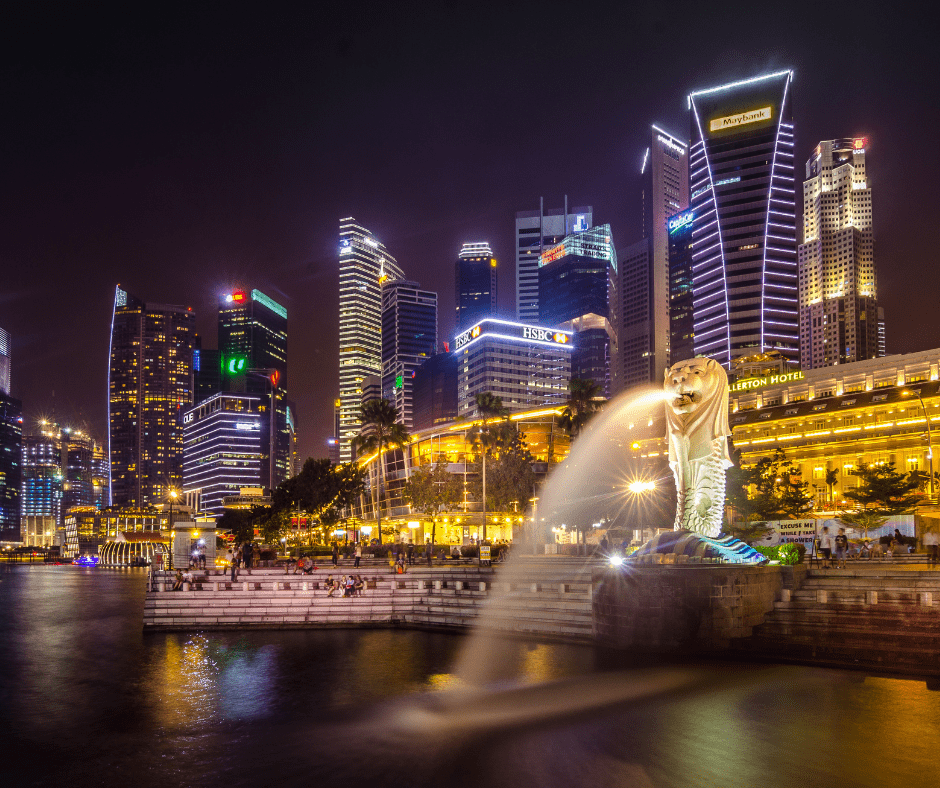 Grasping the Digital Marketing Overview in Singapore
Singapore's digital marketing landscape is in a state of perpetual evolution. Staying abreast of the latest trends and technologies is essential for businesses aiming to remain competitive in this dynamic environment. Here are some of the key trends:
Video Marketing
The popularity of video content continues to surge. Video marketing is a powerful tool for engaging audiences and delivering your message in a visually captivating manner.
E-commerce Integration
With the growth of online shopping, businesses are increasingly integrating e-commerce elements into their digital marketing strategies. From e-commerce websites to social commerce, the integration of online sales channels is a prevailing trend.
Chatbots and AI
Chatbots and artificial intelligence (AI) are enhancing customer service and streamlining user experiences. Automated chatbots respond instantly to customer inquiries, improving user satisfaction and efficiency.
Local SEO
Optimising for local search is essential for businesses catering to specific geographic areas. Local SEO techniques, including Google My Business optimisation and localised content marketing, help businesses reach local customers effectively.
The Role of a Digital Marketing Agency
In the ever-evolving digital landscape of Singapore, businesses often turn to digital marketing agencies for guidance and support. A digital marketing agency is a professional service provider specialising in planning, executing, and managing digital marketing campaigns for businesses. 
These agencies house experts in various digital marketing disciplines, ensuring that clients receive the expertise needed to achieve their marketing objectives effectively.
In conclusion, digital marketing is not just a trend but a powerful instrument for businesses striving to thrive in Singapore's fast-paced, digital-centric world. 
By comprehending the basics of digital marketing and recognising its significance in Singapore's market, businesses can harness this potent medium to connect with their target audience and foster sustainable growth. 
The Role of 2Stallions: Your Partner for Digital Success
Amidst the ever-evolving digital landscape of Singapore, businesses frequently look to digital marketing agencies for expert guidance and support. 2Stallions, as a prominent digital marketing agency, specialises in planning, executing, and managing digital marketing campaigns tailored to meet the unique needs of businesses. 
Our agency hosts a team of seasoned experts proficient in diverse digital marketing disciplines, ensuring that clients receive the highest expertise to effectively achieve their marketing goals.
Digital marketing transcends being just a trend; it is a formidable tool for businesses aiming to prosper in Singapore's fast-paced, digitally-driven environment. 
By mastering the fundamentals of digital marketing and grasping its significance within Singapore's market, businesses can harness this potent medium to connect with their target audience and cultivate sustainable growth. 
For those searching for guidance and mastery in the digital landscape, 2Stallions stands ready to provide the unwavering support required to navigate the intricate world of digital marketing seamlessly. Contact us for any digital marketing needs; we're here to help.
Original publication date: 11 May, 2020
Updated: 29 September, 2023
Frequently Asked Questions about Digital Marketing in Singapore
Is Digital Marketing in Demand in Singapore?
Absolutely, digital marketing is in high demand in Singapore. With the city-state's robust economy, tech-savvy population, and rapidly evolving digital landscape, businesses increasingly recognise the importance of digital marketing to reach and engage their target audiences effectively.
How Is Digital Marketing in Singapore?
Businesses in Singapore are leveraging various digital marketing channels, including SEO, social media marketing, content marketing, email marketing, and PPC advertising, to connect with their audiences and drive growth. Additionally, the local market fosters a culture of adapting to the latest trends and technologies, making it an exciting and dynamic place for digital marketing practitioners.
How Big Is the Digital Marketing Market in Singapore?
The digital marketing market in Singapore is substantial and growing. It reflects the city-state's regional business hub position and commitment to embracing digital transformation. While exact figures may vary, the digital marketing industry encompasses many businesses, from startups to multinational corporations, and contributes significantly to Singapore's economy. As more businesses allocate budgets and resources to digital marketing efforts, the market's size and potential expand, making it a lucrative sector for professionals and businesses.
How Much Does Digital Marketing Cost in Singapore?
The cost of digital marketing in Singapore can vary significantly depending on several factors, including the scope of the campaign, the industry, the specific channels used, and the goals of the marketing efforts. 
Small businesses may have more modest budgets, while larger enterprises may allocate substantial resources to digital marketing. On average, businesses in Singapore typically invest in a range of digital marketing activities, with monthly budgets varying from a few hundred to several thousand Singaporean dollars. 
Businesses need to tailor their digital marketing budget to align with their objectives and target audiences and to work with a digital marketing agency like 2Stallions to optimise their spend for maximum ROI.