Web hosting can be daunting even for the savviest of business owners. A lot of times, we find ourselves working with clients who have existing websites that they do not quite understand. Typically, a website that was paid for eons ago will probably work, but it desperately needs an upgrade to work on the mobile devices we have now. This is where we usually come in.
We have learned that our (generally successful) clients use basic web-lingo like 'hosting' and 'domain name' interchangeably without understanding either. Both of these terms are considered the foundation of an online business presence and at the very least, a business owner should have an understanding of what they are paying for.
Most companies trust their web developers to purchase both hosting and domain on their behalf. This pans out great if they worked with reputable web agencies that allow for a fluid transfer of information and ownership from them, back to the client or to us, their new web developers. If the client previously worked with a freelancer they are not in contact with anymore – it becomes a major headache to complete these transfers and results in unnecessary project delays.
On our part, we tend to offer our clients hosting and domain name purchase services as part of our website development packages. However, we also deem it necessary to educate our clients about hosting and domain name. We are always happy to have them purchase it themselves if they so wish.
By this point, you must have questions popping up regarding hosting and domain name. So let me see if I can cover them all below. If you already know what hosting and domain name are, then just skip to the part on purchasing them.
What is Hosting?
When someone says 'hosting' in a technical conversation, what they are referring to is the physical server on which your website is stored to be accessible over the Internet. This physical server could even be a computer in your office that is left switched on 24/7 and connected to the Internet. More likely, though, you will never SEE your server space unless your business purchases its own server rack in a data center.
Most often, you can purchase annual or monthly shared server hosting plans pretty cheaply online for under 10 USD per month.
What is a Domain Name?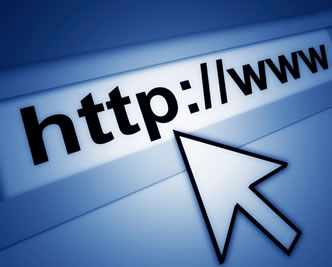 A domain name, also known as the URL, is like your address on the Internet. It defines your physical space on the Internet and is usually formed using simple words (think google.com). With your domain name, you don't have to remember the string of numbers, known as the Internet Protocol (IP) address, that is actually identifying your physical space.
How Do Hosting and Domain Name Work Together?
When someone enters your domain name in the address bar of a browser, it starts searching for this address in different DNS (domain name servers) until it finds the IP address in one of these DNS. The browser then requests the IP address for files stored on your physical server (i.e. your hosting). These files are fetched and displayed on the browser. All in a few seconds. Obviously, this was a simplified version of how they work together, so if you're really interested in What Really Happens When You Navigate To A URL, feel free to read more about it.
How Do I Purchase Hosting and Domain Name?
I know, I know – you probably spent 5 minutes reading all of that just to get here. So how do you get yourself hosting and domain name? Before you begin, please note that there are HUNDREDS of options for purchasing hosting and domain name that many other people swear by. This article is not here to discuss the pros and cons of all of them.
Over the years, through our experience, we at 2Stallions have gone through multiple options for both and our choices are affordable, easy for laypeople to use and set up, serve most of your needs for a business, and have great customer support (like us).
Before you begin, you will need a credit card and some domain name options in mind.
For Hosting, we recommend Webfaction. For Domain Name, there is no one better than Namecheap. (Please note that these are affiliate links – so if you click on these links and make a purchase, 2Stallions gets a small referral fee.)

Follow along with our video guide below to purchase your hosting and domain name now.
I hope this article clarified the terminologies for hosting and domain name for you and gave you the confidence to purchase these two integral aspects of a website yourself.
Did I miss out any questions you had? Feel free to ask in the comments below!
🚀 Skyrocket your online presence with our leading web development firm services. Discover our expert website hosting and domain name designed to captivate and convert. Ready for seamless upkeep? Dive into our website maintenance services today!