For many businesses, Google Analytics has been the go-to source for data insights into customer behaviour and preferences. It has allowed companies to build better customer experiences and improve their digital customer journeys. Google launched the latest update of the favoured analytics platform, dubbed Google Analytics 4, on the 14th October 2020.
The new update includes a host of new powerful features and is built around machine learning. THis means what it provides improved monitoring and tracking methods for key data trends, and has the ability to actively alert marketers and other interested parties about opportunities. Google explains that Analytics 4 provides customer-cetnric metrics as opposed to data split across device or platform.
8 Google Analytics 4 Feature Highlights:
Analytics 4 is accessible from the current Google Analytics account.
Removes reliance on cookies to track performance.
Provides more detailed data control and access to predictive and customer lifecycle metrics.
No more need to use Google Tag Manager or code snippets to track events.
Integrates AI.
Improves cross-device tracking and measurement
Deepens integration between Google Ads and search efforts.
Divides reports into life cycle, user, events, explore and configure – moving away from the old setup of acquisiion, audience, behaviour, and conversion.
Another thing to keep in mind is that Google will be focussing on this new update, and will no longer be providing updates for older versions.
What do these changes really mean?
Google Analytics 4 uses advanced machine learning models to automatically alert marketers to significants trends in data. This will help anticipate customer behaviour, and predict possible actions customers may take. The combination of these predictive metrics and improved trend tracking will allow companies to track, measure, analyze and take action on consumer behaviour trends.
Essentially, Google Analytics 4 lets users create more targetted audiences, reach higher value customers and analyze the incoming data. All of which improves our insight into why some customers are likely to spend more than others and providing opportunities for action to keep optimizing.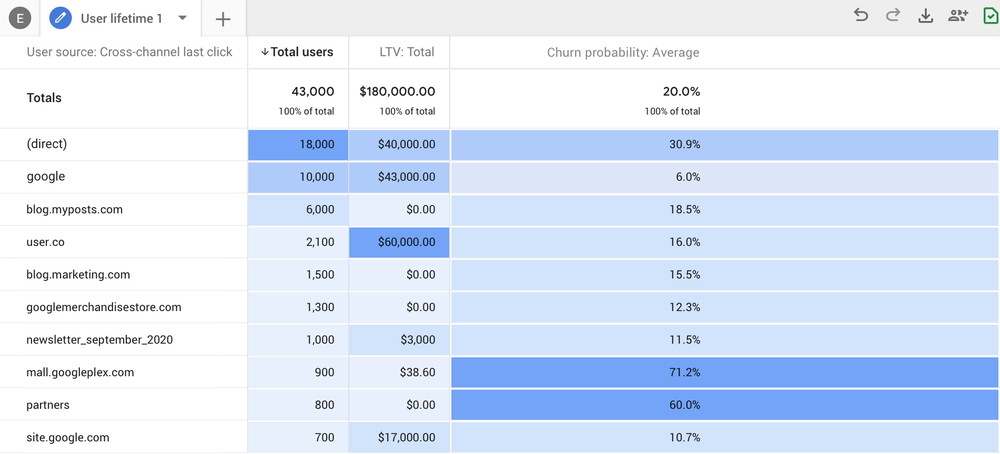 How will this impact SEM efforts?
There is no doubt that Google Analytics 4 will impact search engine marketing (SEM) tactics and results. Marketers are going to have to wrap their heads around these new features and tools, and they are going to have to be quick about it. Understanding how the new features will impact the ability to generate web traffic, leads, and build good customer experiences, is going to be the first step to maximize the results gained by the new insights offered by the new Analytics platform.
SEM is going to have to adapt to changes in incoming data. Since its inception, Google Analytics has been the foundation of a strong SEM strategy, allowing marketers to make data-driven decisions and pivot to adapt to changes in the market, shifting trends, and results from segmentation testing.
With the improved data and audience integration, the new Analytics now empowers marketers to optimize their targeting across all devices and platforms. Customer-centric analytics will further improve the ability to augment previous targeting efforts and be even more impactful. Additionally, Analytics 4.0's enhanced measurements and trend alerts will further reinforce a strategy's effectiveness.
How to Setup Google Analytics 4
The first thing to do is to check what sort of account is currently in place. Depending on whether the Google Analytics 4 beta was activitated, the account would be labelled as 'App + Web properties', if the beta was not in active then it would be called 'Universal Analytics' instead. With a Universal Analytics account it is straightforward to create a new Google Analytics 4 account. By default, all new accounts will be Analytics 4.0.
The key to setting up the new plaftorm successfully is to ensure the tagging is done correctly. As with the old Analytics, this tag creates the bridge between the Analytics and the property in question.
Final Thoughts
Whether the world is ready or not, there is no escaping Google Analytics 4. Google is invested in the new roll-out, setting it forward as the future of analytics. In the right hands, Google Analytics 4 will propel digital performance marketing into the new era.
At 2Stallions Digital Marketing Agency we are already using the latest features and tools to help our clients optimize their digital strategies. Are you ready to take the next step to maximize your company's reach? Get in touch with us today and take the first step.
🚀 Elevate your digital presence with a trusted SEM company! Enjoy impactful outcomes through our proven data-based search engine marketing strategy. Collaborate today for a digital transformation.