A lot of digital marketers seem to find their way into their specialties because of some discovered passion for the field, either early on in their education or later in their careers. As we've seen throughout the Marketing Expert Series so far, digital marketers come in all shapes, sizes, and many different backgrounds. It takes all kinds of experiences and approaches to make a difference in the world of digital these days, and it's that variety and passion for innovation that makes digital marketers such fascinating individuals.
To emphasize that very point and joining us for this week's issue of the Marketing Expert Series, is Shun Di Lim, Content Manager for Hewlett Packard Asia Pacific. Join us as Shun Di talks about how her digital marketer's journey came when someone took a leap of faith, and take a peek into the world of digital marketing for a high-flying brand like HP.
---
Hi, Shun Di! I'm very excited to have you join us for this issue of the Marketing Expert Series! Thank you! Let's get warmed up. Can you tell us a bit about who you are and how you got to where you are now?
Having been an avid gamer since young, an IT degree was a natural choice for me to pursue; I was fantasizing about a career in the gaming industry! In my final semester at Monash University, I met my first boss, Datuk Tim Garland, Director of TBWA Malaysia. Datuk Tim was on the judging panel for a business case presentation competition in which I took second place. That's when I took a leap of faith into the world of advertising and marketing for the next 5 years.
Currently, I am with Hewlett Packard (HP) as a Content Manager, Asia Pacific based in Kuala Lumpur, Malaysia.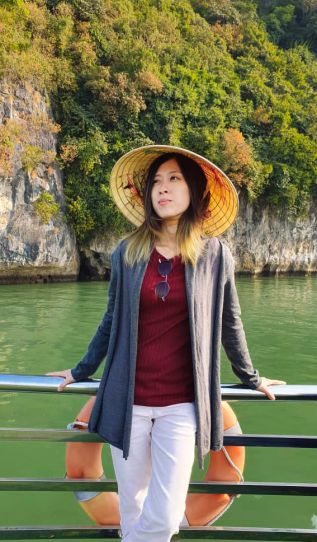 You've been in and around the world of digital for many years – really since the start of your career. What drew you to this line of work?
I was extremely fortunate to have a boss who took a chance on me. He believed in me and gave me freedom and opportunity to pitch ideas. He let me dabble in digital marketing on my own, strategising, branding, and analytics for various clients. To upskill my knowledge, I completed Facebook and Google certifications.
After three and a half years with TBWA, I was head-hunted to join other agencies, where I was presented with opportunities to gain an understanding of a holistic approach to digital marketing, adding performance marketing to my portfolio.
Clearly, you have a passion for digital – marketing, websites, performance, advertising – you have experienced the full scope of what the digital world has to offer. Is there any facet you are more passionate about over others?
This is a hard question to answer! Can I say all of them?
Having experienced multiple facets of digital marketing, I am able to understand the intricacies and insights that connect one facet to another, resulting in a more polished outcome.

With the ever changing and evolving world of technology and social media, one has to be constantly kept abreast of the latest, especially with performance marketing and SEO, to get the best bang-for-buck or pivot to ensure impactful campaigns.
Currently, you are the Content Manager, Asia Pacific at HP. What is it like to manage content for such a widely recognized brand?
I joined HP at a very exciting time, growing our online store – HP Store – and establishing our brand throughout Asia. My role is to develop content strategies with a team of designers, writers, and developers, aimed at creating user-friendly gateways to our online stores.

I really enjoy the process of analysing competitor positioning and laying out content on a landing page to increase traffic and average time on site. The most satisfying part is when all our hard work is rewarded through conversions for the store.
I like the challenge in producing positive results for an already recognised brand, and strategising for multiple customer segments.
You landed this role at HP in 2020, when COVID-19 interfered with many lives and companies. What is it like, to enter a brand new job during a pandemic?
I was enjoying my stint as a Digital Marketing and Performance Manager with a Muslim travel and tours agency for a year when COVID-19 hit and I lost my job.
Fortunately, digital marketing is even more relevant during the pandemic and I am grateful to have landed a job with HP in a short span of time. Like a duck to water, I quickly eased into the Content Manager role and am currently enjoying both job satisfaction and the great company culture.
Do you have any suggestions or advice for other job seekers who might be having a hard time finding employment during these uncertain times?
Stay hungry and curious. Every interview is an opportunity to learn how to sell yourself, your experience to a prospective employer. Upskill yourself and get certified. Learn something outside your job scope, outside your comfort zone.
Lastly, always remember: When one door closes, another opens.
Has COVID-19 impacted your work and the strategies you've had to use to overcome the challenges?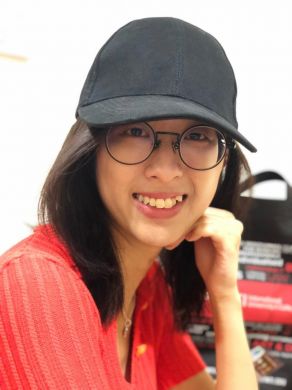 The nature of my work with a global computer organisation and its ePlatform had no negative impact. The team is constantly in touch via Teams, Zoom, and email. Working from home is a plus, no need to wake up early and rush through heavy traffic to and from work.
Are there any digital trends that have come out during the pandemic that you think we need to think about for the future?
Companies could get used to the idea of a remote workforce, especially those with a digital-centric business model. Good thing Zoom existed well before the pandemic, hence working from home and communication was made almost seamless.
What about when, finally, this pandemic is over – any big plans for you?
Travel, travel, and travel! I can't wait to embrace the wanderlust and explore different countries and cultures. Also, to reconnect with friends socially in person.

Any advice you'd give to young and aspiring marketers or entrepreneurs?
Advertising is a great place to build your experience but brace yourselves, working hours could be long and the work is hard.
Always follow your heart. If you have a passion, make that your career then your job won't feel like just a job.
Thanks for taking part in this Series, Shun Di, and for sharing your experiences with us! How can people connect with you if they'd like to know more about you?
Hit me up at LinkedIn or by email!
---
The Marketing Expert Series features marketing and communications experts from across every industry. Every month, 2Stallions will showcase the stories and expertise of marketing experts from around the world, join us as we explore how marketers navigate the challenges of the regions and industries they work in. If you'd like to be featured in a next issue of the Marketing Expert Series. Please reach out to us via email.
Elevate your brand's digital presence with 2Stallions – the leading digital marketing agency in Singapore. Our expert strategies will help you stand out and achieve your marketing objectives. Partner with us for ultimate success.