Customers like small to medium enterprises (SMEs) in Asia for their consumer-centric approach to products, services, and after-sales support. In fact, SMEs come close to achieving customer satisfaction at the rate of 56.3% compared to 60.9% for larger companies.
Making a great mark on your consumers helps not only your sales, but also your brand identity. As an SME, CRM software and marketing automation is critical to evolving and expanding your reach. You can easily manage the activities, complaints, suggestions, and other concerns of your growing customer base.
CRM software can help your business grow further because of the following benefits:
A Birds-Eye-View of Everything: CRM software can collect every bit of information about a client, generate reports, and provide updates on a client's most recent interaction with your company. This makes it easier to pick up where you left off with a particular customer quickly.
Increasing Sales: Comprehensive reports make it easy to identify the personalities and preferences of every customer in a database. This leads to better sales performance and productivity because businesses can identify sales qualified leads more quickly.
Real-Time Updates: Get updates on marketing qualified leads and organize, track, and manage them from a single source in real-time. This helps improve the business' response time by a mile than without the use of CRM software.
Social Media Tracking: Many consumers use social media. But tracking each update and every single consumer conversation across the various platforms can be a hassle. CRM products can collate all these information in a single, easy-to-understand report. It even includes valuable information about the common responders in a business' social media account.
According to Capterra, the biggest impact businesses saw after using CRM is on their customer retention and customer satisfaction rates. To determine what works best for your business, you should choose it based on the following criteria:
Value for Money: Growing businesses work on a limited budget. The more useful features and data the CRM delivers for a specific price point, the better.
Business Operation Size: As an SME, you are no stranger to receiving and managing hundreds of customer calls every day. Depending on the size of your business, you can select the software that best suits your operational size needs.
Features and Capabilities: All CRM software log sales activities automatically. However, different software have different features and capabilities that give some an edge over the others.
If you're ready to invest for your business' growth, here's a list of great CRM products to use.
The Five Best CRM & Marketing Automation Softwares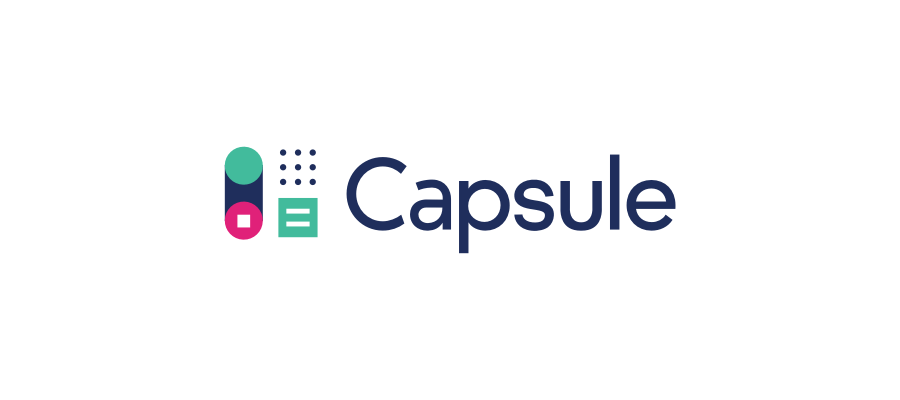 Capsule is a browser-based CRM platform that focuses on simplicity while delivering powerful features for users.
Dashboard: Capsule's dashboard is excellent because it acts like everyone's personal assistant. It briefs you on new updates or changes in files, tasks, and reports based on consumer interactions in any channel the business has. Capsule's interface also allows users to filter these data for faster browsing.
Leads List:  The contact list allows you to see every email conversation, tasks, notes you have added, opportunities, cases, and other activity related to the particular person.
Calendars and Tasks: A simple tracking calendar that notifies any user of an upcoming deadline, report, and time it takes to complete a task. It's also a great tool to measure milestones in marketing campaigns.
Sales Funnel: The best CRM products must have an excellent sales data management that allows them to list down, identify, and associate certain web forms with certain lead goals. Capsule does this, and allows the creation of custom milestones for accurate reports.
Cases: The cases feature is similar to the leads list, except it shows every single file, note, task, and other interaction of users. It offers the ultimate birds-eye-view to everything and can be useful for upscaling SMEs.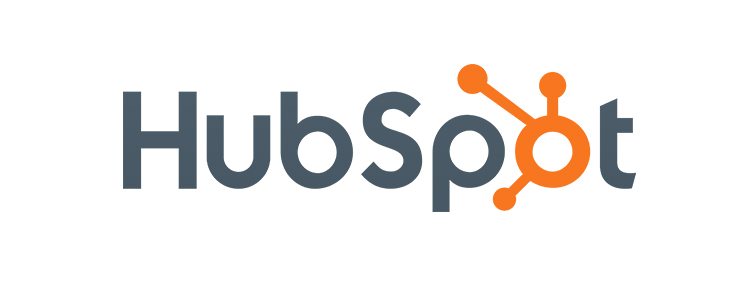 If you have no budget at all, you would be pleased to know that Hubspot CRM's basic product comes free! Do note that in the free version, your Contact activity is only stored for the first 7 days, making it a passive CRM at that cost.
Dashboard/Sales Funnel: An intuitive interface similar to Capsule. It gives each user a heads up for every update on new files, consumer activity, cases, and other aspects of a given project or lead. The dashboard appears like a contacts list that shows the closing date of deals and allows users to categorize them based on the progress of each deal from set to completed appointments, buyer journeys, and pending cases for rectification or improvement.
Leads List: Each client has an individual wall that tracks all their activities and the user's own client actions, such as sending an email, making a call or note or any other interaction on social media. Users can create lists to classify leads, which is helpful in improving actions on certain leads and de-prioritizing others.
Calendars and Tasks: A calendar that tracks all user activities, perfect for integrating actions with other users and managing marketing campaigns.

Act-On is an affordable CRM product with a host of useful features such as:
Dashboard: More than a CRM tool, Act-On shows all its features in its dashboard. Clicking on a feature shows a report on how things are doing in that aspect. For example, if the business recently had a webinar, the "Webinar" option displays the audience's response post-airing. It does this for CRM, Web Analytics, and even Social. It makes for easier data digestion while having a birds-eye-view on everything.
Leads List: Act-On's CRM function is outstanding. It allows users to automate lead nurturing based on scores set by the users themselves. It also displays the history of all interaction a customer has with the business from email to social networks.
Custom Email and Content: Act-On also allows the automated sending of personalized email responses, creating targeted lists, A/B testing for landing pages, forms, and content and image integration. You can even use WebEx or Adobe connect for customized invitations to webinars or offline events. Everything marketing campaigns need is in one place!
Calendars and Tasks: The calendar shows all activities from marketing to CRM lead follow-ups and deadlines for closing deals.

Sharpspring makes the list because it concentrates effectively on CRM, marketing automation and management all while delivering great bang for your buck.
Dashboard: It might be a little intimidating when you first use it, but the dashboard shows the performance of all marketing channels including website visitors, social media campaigns, CRM, and others in pie charts. It's so easy to see everything on a single page. Instead of getting overwhelmed by the different features, take it slow or customize it so it doesn't look confusing.
Custom Email and Content: The software product has its own email editor. It allows users to customize emails for particular lists and leads. The blog-style approach to creating emails, along with A/B testing for marketing maximization, makes Sharpspring one of the best email marketing software in existence. The landing page and blog builder, which also has A/B testing, are the cherries on top.
Lead Lists: Sharpspring displays each lead as if it were a social network profile. All interactions with the customer, along with his or her communications in social networks and other media, are recorded automatically. Users can also create lists of these leads for better project integration. Additionally, the system scores leads based on their demographics and online behaviors.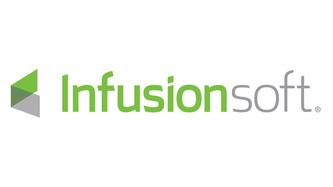 Infusionsoft caters for both CRM and marketing automation that SMEs in Asia truly need. Watch Raj Shah, owner of Math Plus Academy, share how Infusionsoft helped his business run more efficiently, reducing time spent on billing from 20 hours a week to less than three. 2Stallions is an Infusionsoft Certified Partner and we're avid users of the software ourselves, so if you're looking for guidance, get in touch with us! Infusionsoft also works just as well for B2B businesses.
Dashboard: The dashboard shows all CRM and Marketing progress in simple tables with the ROI and profit amounts being the priority. This is helpful information especially for improving sales for SMEs. Users can add dashboard widgets or even customize this page for optimum usefulness.
Leads List: Everything you need to know is on the contact's page. Users can see where their lead came from, their activity on your website, emails they read, landing pages they visited, forms they submitted, their sales interest, and any purchasing activities.
Visual Campaign Builder: Multi-step marketing campaigns can be created as flowcharts in Infusionsoft's campaign builder and automated. Now there's no need to send emails out manually. You can even integrate landing pages, web forms, and email formats that you need to use.
Here's a comparison of each product's general features:
| | | | | | | | |
| --- | --- | --- | --- | --- | --- | --- | --- |
| | Price | Storage | Contacts Limit | Users Limit | Emails Limit | Content Customization | Add-ons |
| Capsule | $12/monthly per user | 2GB per user | 50,000 | Dependent | Unlimited | Yes (Third Party) | Yes |
| Hubspot | Free | Unlimited | 1,000,000 | Unlimited | Unlimited | Yes | Yes |
| Act-On | $2,000/monthly | Unlimited | 2,500 | 100 sales users, 6 marketing users | Unlimited | Yes | Yes |
| Sharpspring | $800/monthly | Unlimited | Unlimited | Unlimited | Unlimited | Yes | Yes |
| Infusionsoft | $299/monthly | Unlimited | 10,000 | 5 | 50,000 | Yes | Yes |
Wrap-Up
CRM software play a huge role in an SME's success. You can automate and simplify customer interaction, identify loyal customers, improve brand recognition through positive customer care experiences, and expand your market through a single platform. Productivity improvements and the potential to upscale quickly are two benefits of CRM and marketing automation that would prove invaluable to your business. In short, investing in a CRM is a must for every growing business.
What other CRM software do you use besides the five we mentioned and how have they helped your business? Share with us in the comments below!
Unleash the Power of 2Stallions Digital Marketing Agency! Elevate your brand with our expert CRM and Marketing Automation Platforms services. Discover how expert service can transform your strategy. Let's boost your online presence together!