Content calendar (or editorial calendar) is a simple concept: a schedule of when and where to publish future content (posts, video materials, podcasts, etc). An efficient content calendar normally includes dates for publishing upcoming content, planned promotions, social media promotions and posts, and updates to previously published content.
A content calendar is of extreme importance for businesses because it helps devise and track marketing strategies. Not only does it help a business stay organized, but it also helps with monitoring SEO performance.
How to Use a Content Calendar Efficiently
That being said, even the finest of content calendars won't be efficient if they are not used to their full potential. In plain words, creating a content calendar and not following up and updating it is not the way to go about things.
The most common goals a content calendar should help achieve are, as follows:
Ensures that planned tasks are going as planned

Provides overview of upcoming tasks

Ensures ideal content distribution

Ensures that collaboration is taking place
Additional features may be added as per specific goals, but these are the very basic and essential ones.
Elements of a Good Content Calendar
As is the case with everything in life, there is no universal rule when it comes to content calendars. However, while they are highly customizable, they still should feature a number of elements that are crucial for every marketing strategy. These include editorial, promotional items, platform and upcoming ideas.
A content calendar should be planned well ahead and created in such a way that it can be easily customized as needed. To ensure best results, stick to your OKRs.
Editorial
Editorials should be the starting point of every content calendar. Namely, their goal is to list the posting schedule and all content planned for publishing.
Promotional Items
Promotional Items are pieces of content that will promote your services. They can vary in form and usually include a mixture of posts, podcasts, newsletters and various announcements.
Platform
Choosing the best platform where to host your content calendar is paramount, especially when there are multiple contributors. The calendar should be easily accessible to every contributor at all times.
A good email marketing calendar relies on swift responses, so if you're running a large business, a suitable platform is essential.
There are numerous options when it comes to the choice of a platform and other content calendar tools, the most popular of which we will list hereby:
Trello (for marketing teams)

Asana (for marketing teams)

Slack (for marketing teams)

Coschedule (for marketing teams)

Google Sheets (for individuals)

MS Excel (for individuals)

Google Calendar (for individuals)
Certainly, there are other options as well, but there is a good reason why some tools are more popular than others.
Upcoming Ideas
Finally, note all ideas as they come as these can be later turned into efficient strategies. Keep in mind that audiences change (and so do trends), so the ideas you get along the way are extremely significant.
Whether it's the new Gmail templates or customer feedback, make sure to note all of the important insights in your content calendar.
How to Organize Your Content Calendar
Organizing a content calendar is a serious undertaking, especially for businesses with many contributors. However, it is not impossible and there are some best practices to help you in this matter, too.
First of all, make sure you have chosen the very best platform for your needs. Immediately define the dynamics of posting.
Content calendars for small-scale marketing plans may include only post titles and the dates when to post them.
On the other hand, complex content strategies should best feature all the steps of the content creation process that are easily understandable to all contributors.
Calendar Templates
Creating a template is always a good idea as it serves two purposes:
It simplifies the process.

It helps contributors get used to the routine, making the whole process faster and more efficient.
Again, no rules are set in stone, but some elements are simply logical to include in a content calendar template. Here are some tips:
The topic

Content-type

Publishing date and time

The channel where the content is to be published

Person in charge (for marketing teams)
Remember to follow through to ensure your content strategy is going as planned.
The Frequency of Publishing
This is a tricky question, especially since feedback is essential in this matter and is often one of the toughest elements of a marketing strategy.
While there is no one-size-fits-all approach, we will still provide some ideas in hopes they will help you make better decisions.
I.e., social media posts can be published more frequently, as they also include reposting of older content that new followers haven't had the chance to see.
It is generally recommended to publish at least one new blog post weekly, as you'll want to keep your audience engaged.
Recycle Older Content
As mentioned above, there will always be new customers and followers who haven't seen all previously published content. Hence, it is always a good idea to recycle older content.
In addition, it is highly recommended that you update older posts with new information, so re-sharing the updated versions is simply a must.
Be clever in your approach. Even if there won't always be new information to add, you can make an infographic using the existing blog posts. You can go one step further and turn them into video material, a podcast… ideas are endless.
Conclusion
As you can see, there's more than meets the eye when it comes to brainstorming your content calendar. It is an inspiring process, but don't forget to simplify the steps that can be simplified.
It is of utmost importance to ensure that the entire content team is on the same page and that all new content is relevant.
Keep updating older posts and recycling the content for best results, and your marketing strategy will flourish.
---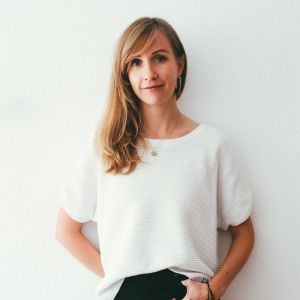 Guest Author
Viola Eva is passionate about digital entrepreneurship, flow, and mindful marketing. As a marketing consultant and founder of Flow SEO, she has worked with clients ranging from individual digital entrepreneurs to software companies to multi-national corporates and government institutions. She is a speaker, educator, and specialist on all things SEO known from Search Engine Journal, UnGagged, Pubcon, Wordcamp Europe and many other events and publications.