Back to School!
Daniel was invited to give a guest lecture to a group of communications students at Singapore Management University (SMU) on content marketing. During the lecture, Daniel shared his expertise on the importance of communications and brand storytelling.
Additionally, he shared the trends shaping the marketing industry and gave tips on what makes a compelling story in the eyes of clients and businesses.
He also highlighted that content marketing is an essential part of any marketing strategy. It is an affordable way to maximize their online visibility, create authority and build trust between a business and its customers.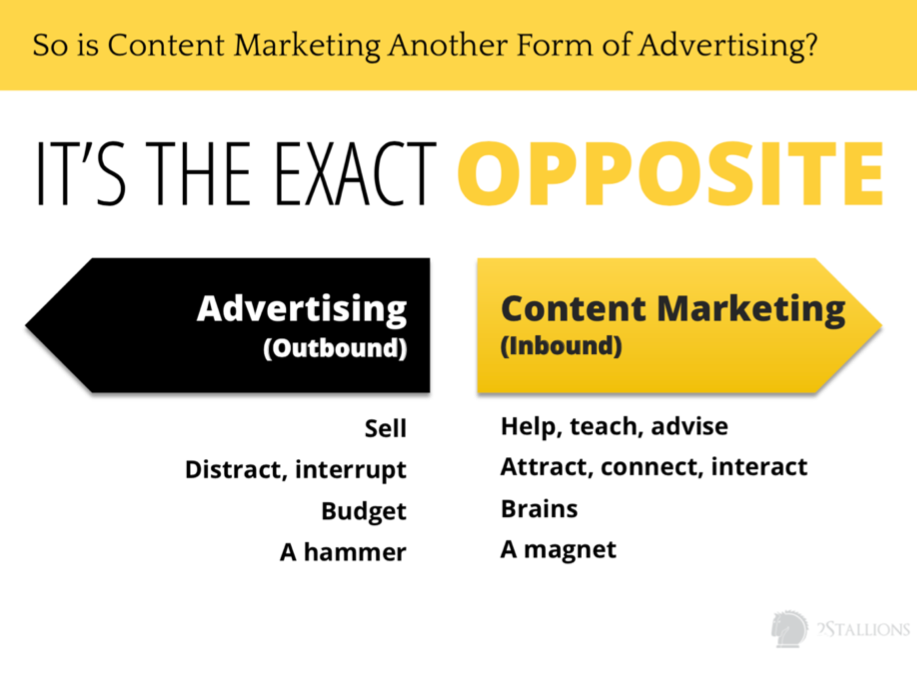 How content marketing works to create impact for businesses
Daniel went on to add that marketers have to understand consumers and craft content that engages their audience. Quality content helps a brand to introduce its products and services as a solution, to steer customers into the sales funnel.
When a brand successfully creates content that engages and value adds to its audience, the brand will encourage conversions. That is because the brand's content over-delivered by providing useful information to educate their leads. This will help them stay informed to making a purchase decision.
Furthermore, the benefit of creating content online is that a marketer can plan their content with keyword research and search engine optimization (SEO). Marketers can also measure the results of his or her content's reach. From brainstorming and researching to knowing who has read your content, everything can be measured online. As such, content marketing is a necessary and critical strategy for any brand to connect with its audience and increase conversions.
If you would like to learn more about content marketing, click here.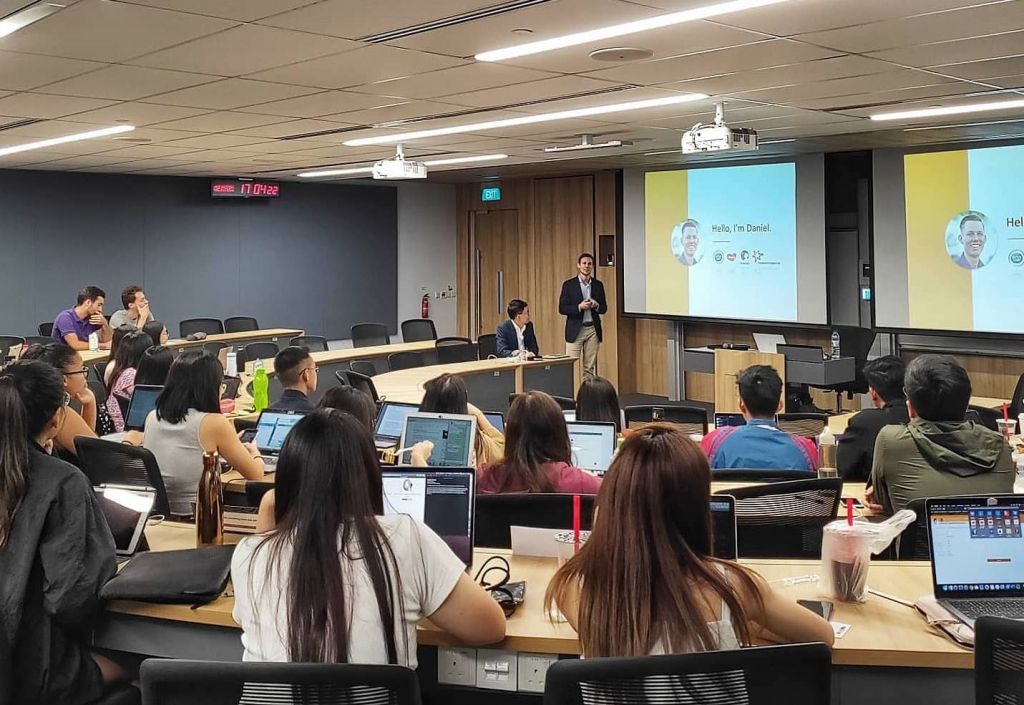 Bridging the gap between knowledge learned in the classroom and the real world
After sharing the blueprint for a successful content strategy, Daniel led a Q&A session with the students. Mark Chong, Associate Professor of Corporate Communication (Practice) teaching the class, went on to emphasize the value of what Daniel had shared with the class. He stated that the insights given by Daniel during the class will help to bridge the gap between the knowledge learned in the class and the workings of the real world.
We are glad to have helped the students learn some tips and tricks for effective content marketing. At 2Stallions, one of our core values is to learn continuously and we are heartened to see this spirit in a class of young aspiring students as well.
Kudos to the participative students who contributed to an interactive discussion during the lecture!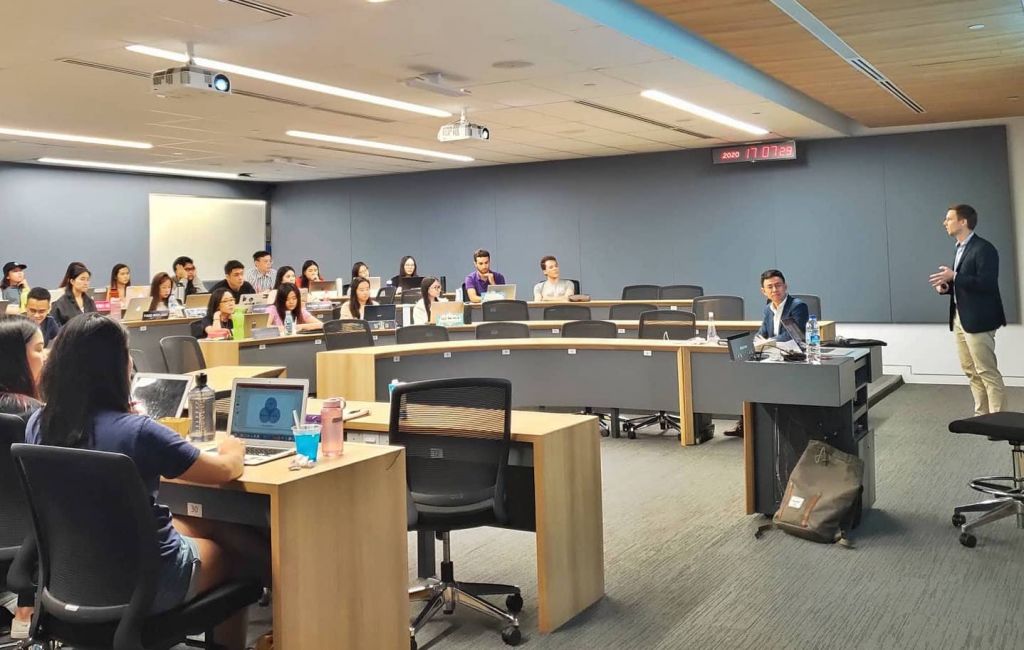 The lecture ended off with a call for interns with 2Stallions Digital Marketing Agency.
If you're currently an undergraduate and looking for an internship opportunity this summer, you may write to our HR team here with your resume and internship availability period. 
Discover how 2Stallions services can transform your online approach and enhance your brand's visibility. As the leading content marketing firm, we offer unparalleled expertise and a track record of success. Don't miss out on the opportunity to collaborate with us today!