As the use of the Internet grows every day, so does the popularity of content marketing as well as content marketing myths. It should be a priority for you because every website, social media campaign, and even Adwords campaign, thrives on content. As a digital marketing agency, we've noted how clients have reaped long-term benefits from creating and publishing quality content. They enjoy an expanding reach, grow their new customer base, and have established brand authority through content written years ago.
Content is the heart of any digital marketing campaign. Without it, the beautiful aesthetic of a website or an expertly edited video is ultimately useless in converting a visitor. However, there are some myths that have proliferated over time as well. Some content marketers still espouse and back these statements, which we'd like to dispel. Want to know what they are?
5 Content Marketing Myths and Expectations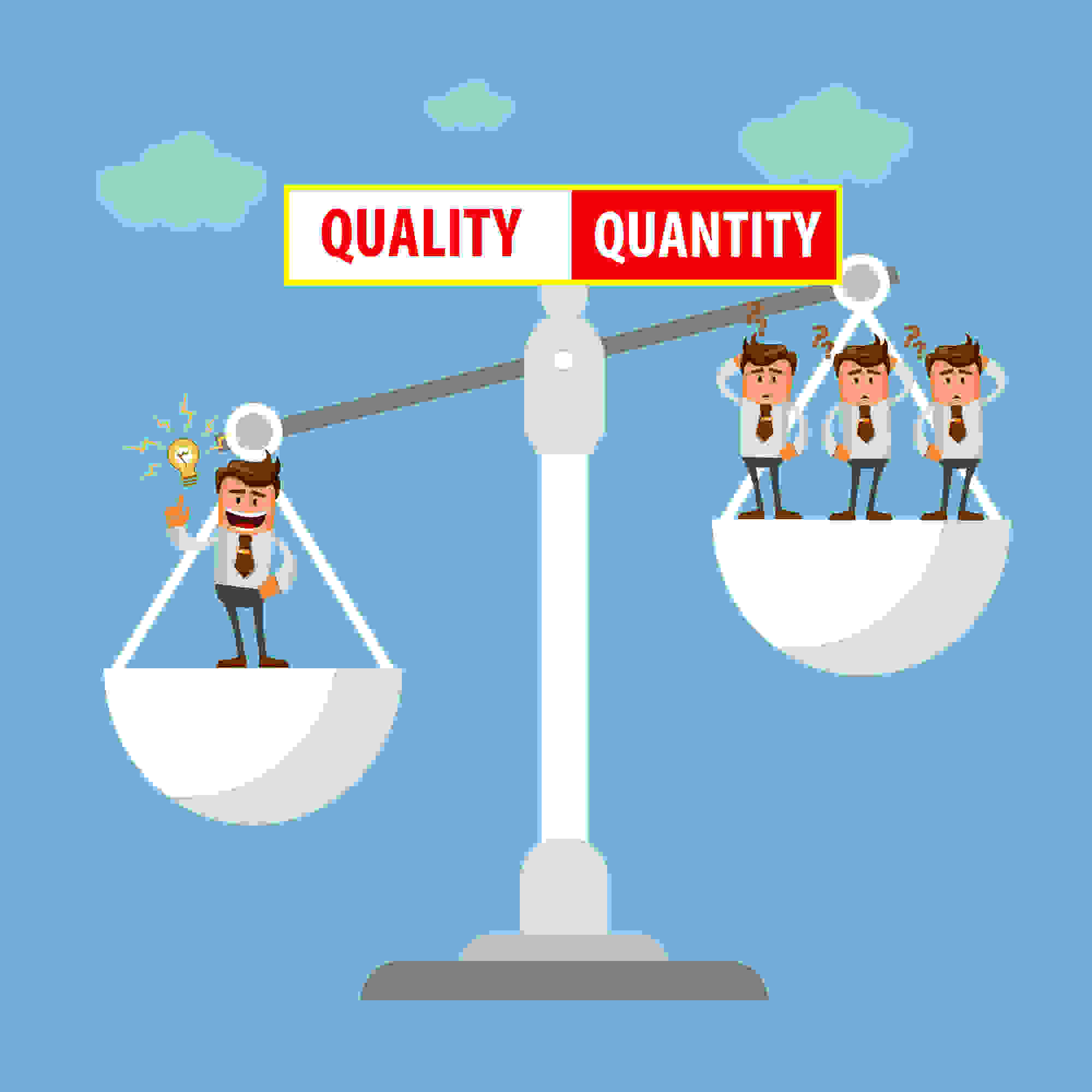 Myth 1: Quantity of Content Trumps Quality
This wasn't a content marketing myth just a few years back. Back in 2011, when you published more content, you would expect a much larger reach via organic search. As a result, marketers sacrificed quality for quantity to rank for more keywords on Google.
The Google Panda update in 2011 started penalizing "thin content" sites and every new update to the algorithm since has further clamped down on poor quality content. Today's marketers have realized that pushing out a high volume of content doesn't help them achieve their goals.
Why is quality content attractive? It is information people are searching for and provides well-researched depth on the topic. If you spend the time and effort to research the facts and put it together coherently in a quality article, people will love you for it, and your reach will widen for sure. Remember, a single blog post that reaches thousands of people is more valuable than a thousand blog posts that reach a handful of people.
Myth 2: Great Writers Come Cheap
Have you ever heard or thought – "Anyone can do the job, it's just writing!"
A major reason behind a company's failed content marketing attempt is setting unrealistic expectations of high quality content in a short space of time for the lowest cost. Like any project, the Project Management Triangle holds true for content marketing as well.
You may think it is easy to write quality content that goes viral, and are therefore unwilling to pay for the right content writers. If you hire a cheap writer, chances are your results probably won't be spectacular. Even if you find a needle in the haystack, eventually, they would be demotivated – so invest in a good, quality content writer.
It is not easy to produce quality content. Writers have to invest time and effort to develop a genuine understanding of your brand and your audience in order to create amazing content that resonates. In the long term, it will be worth it. Looking to work with an agency for your content creation? Reach out to us.
Myth 3: It Costs Too Much!
This content marketing myth can be busted quite easily. First, let's come to terms with the fact that every major marketing platform today will cost you money to reach an audience at scale.
Therefore, on the surface, content marketing can seem expensive. You can spend a lot just developing producing quality content. Then, you have to invest in SEO and/or online advertising to drive traffic to the content.
However, it is very interesting then, that according to CMI, B2B marketers choose to spend 39 percent of their marketing budget on content marketing. Why do they see the value in content marketing? It is because studies show that 68% of consumers spend time reading from a brand they're interested in, and B2B researchers do 12 searches on average prior to engaging on a specific brand's site. Companies who actively market their content enjoy 67% more digital leads. All of these statistics point to content marketing being a great lead generation tool.
It is imperative that you focus on the ROI rather than the cost. Over a prolonged period, your content marketing costs will seem minute compared to your gains.
Myth 4: It's Not For OUR Audience
Whether you're selling watches for a niche audience or a mass consumer product like cheese, content is for everyone. It's simply a matter of what FORM the content takes. While advertisements work for some brands, 70 percent of consumers prefer to get to know a brand through an article instead of ads.
People crave personalized content these days. This is why companies who make their audience feel like a part of their community, through conversation and useful information, see promising yields. Based on your customer persona, your audience may enjoy viewing photography, illustrations, infographics, videos or even slideshows instead of reading long-form blog posts. So mix and match these other formats with your written format to appeal to your audience. However, understand that it's the content that draws them in.
Myth 5: We Don't Have What it Takes
Content marketing is still quite young in the digital marketing world. As a result, marketers and companies still have a lot of learning to do before they start seeing results.
In a survey of 1,000 marketers, it was found that the biggest challenge with content marketing was creating the content. Despite this, 80-90% of both B2B and B2C marketers still choose to strive towards creating quality content because they understand its ability to create stronger brand authority and retention among customers.
It can get overwhelming trying to learn content marketing from various sources – hence we suggest finding a course or even reading a book. We've recently released our own Content Marketing on Steroids ebook on Amazon that you may choose to learn.
Alternatively, if you have the budget, you can work with a digital agency to run content marketing for you.
Content Marketing For The Long-Term
There are plenty of reasons to allocate a portion of your marketing budget towards content marketing. However, you should always consider your business objectives. If you're looking for immediate payoffs, then content marketing might not be for you. Investing in PPC advertising and email marketing would be better.
It's always good to have a mix of short-term and long-term goals. Content marketing may take a longer time to yield results but is certainly a good one. With the content marketing myths debunked, we hope you'll go ahead with your content marketing strategy!
If you're looking to learn everything you can about content marketing, I've got the perfect book for you! Check out my first eBook "Content Marketing on Steroids" to learn from tried and tested methods. Create a content marketing strategy that works and gets you the ROI you've been looking for! Get your copy on Amazon now!
🚀 Ready to elevate your digital strategy? Look no further than 2Stallions – your pathway to content brilliance! Our best content marketing services will skyrocket your brand's visibility and captivate your audience. Connect with us today to unlock boundless potential and take your business to new heights with confidence!