The year has passed by quickly, and new budgets, organisation changes, and rapid digital innovation that may disrupt many big businesses are already out there.
There were some drastic changes in the consumer goods industry in 2016. AB-Inbev took over SAB Miller for a merger of more than US$100 billion, making them now the largest beer company in the world.
Here are some of the changes that the Asian consumer goods industry is experiencing.
1. Rapid Growth In Asia – 2017 And Beyond
While Asian powerhouses like China and Japan are going to experience a slight dip when it comes to growth in 2017, while other economies within the region are predicted to perform quite well. India leads the growth with a GDP increase of 7.5 percent this year according to a report by International Monetary Fund. Vietnam will continue to be a fast-growing economy along with the Philippines and Malaysia .
2. Direct From Manufacturer To Consumer Via Online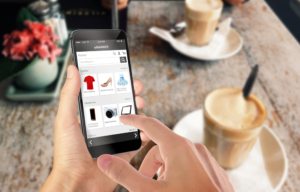 Consumer goods marketers are trying to find ways to create direct-to-consumer (DTC) to communicate with their customers directly. While this would only be possible up to a certain degree decades ago, digital channels have now enabled manufacturers of various industries to engage with their customers directly.
According to a report by Forbes, there will be a 71 percent growth in manufacturers who sell directly to their consumers. Moreover, more than one-third of consumers indicated that they had bought items directly from the manufacturer's website last year. Marketers of these consumer goods manufacturers now realise that using tools like social media, email, mobile, and apps to converse with their customers is the way to go.
Nike, a very well-known consumer goods manufacturer, has been putting more effort to connect with their customers by improving their digital presence directly. They have managed to grow their sales further by launching NIKEiD, which is an online service that lets customers customise their gear. The direct to consumer campaign was responsible for 22 percent of Nike's total revenue in 2015. Here's a video to better explain NIKEiD:
3. Weakening Retailers
As stated above, manufacturers are starting to engage their customers directly, and this is weakening the retailers. Some time ago, manufacturers had to rely on their retailers to sell their goods and engage their customers. However, new digital channels have allowed manufacturers to bypass their retailers. Consider the following figures from Digital Clarity Group:
Nearly half of all consumers are already visiting the manufacturer's website with the intention to buy.
Direct to consumer is a way for manufacturers to keep all the profit. Net margin per unit doubles with direct to consumer. A vendor interviewed for this research mentioned that the increases among customers are from 50 percent and even as high as 400 percent making their overall margin better.
Manufacturers who are now selling DTC have customers who are more engaged and loyal. They are now able to promote a customised product assortment to customers due to the availability of data on the customer's purchasing habits.
These factors are the strong-suit of start-ups such as the Dollar Shave Club, which we first mentioned in Chapter I. They have mastered how to converse with their customers over different digital channels authentically. Six hours after the release of a video with their founder talking about their product in a very humourous way, the blades were sold out, and their website
Since consumers now have access to information about products online, they have a stronger ability to compare brands, pricing, and reviews. These make companies such as Dollar Shave Club who has built good customer relationships, even more valuable to big manufacturers.
4.  Increasing Importance Of Direct Sales
Under Armour Inc., a huge rival of Nike in the sports apparel space focused on e-commerce sales as well as factory outlets and had a great start on 2017 regarding DTC. They had a 23 percent increase in DTC revenue in 2016 and is still looking for more ways to reach consumers directly. A huge part of this success is attributed to various websites that the company launched in places like Thailand and Belgium in 2015.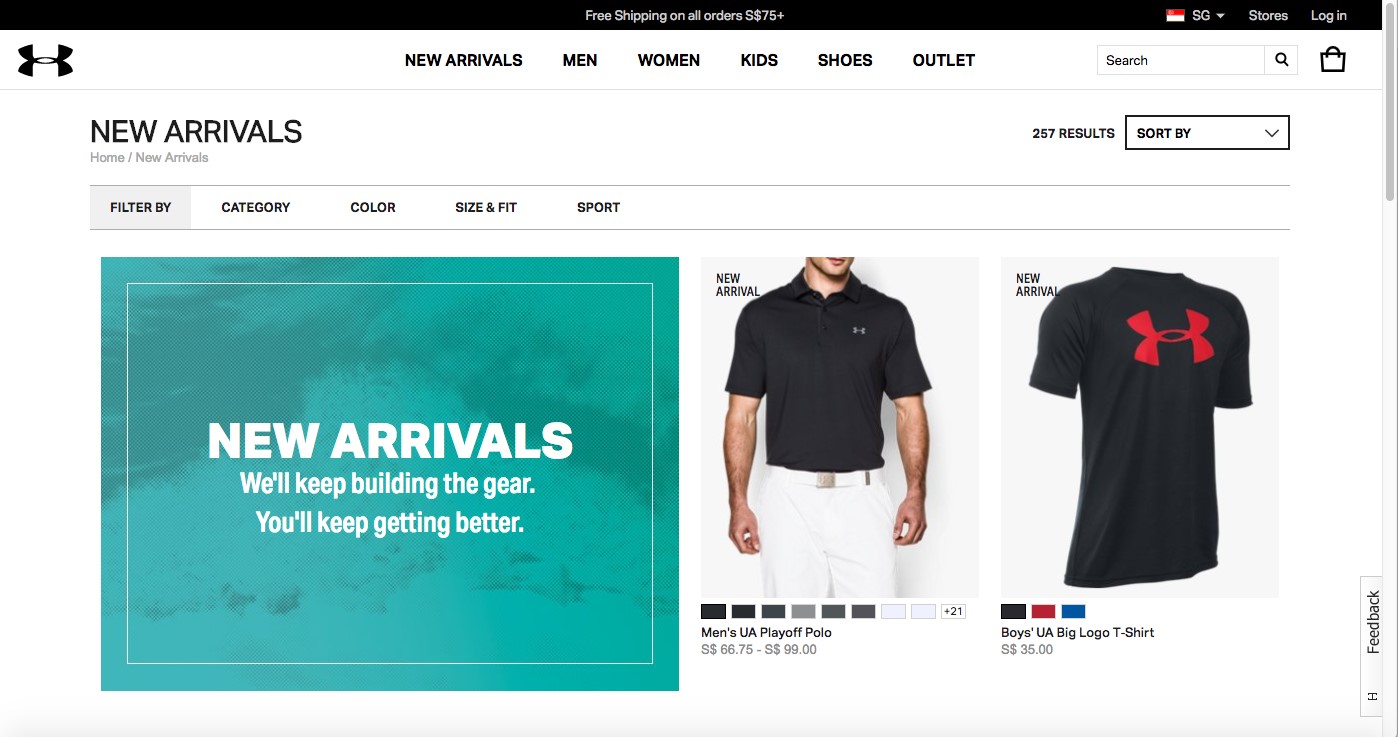 Link: https://www.underarmour.com.sg/
Most businesses have focused on this aspect this year. Aside from the juicy profit margins reaped from DTC models, it will also allow companies to control their branding story and message that they want to tell customers.
DTC has a myriad of benefits. While big brands do make a killing when it comes to sales through retailers, they are still at the mercy of those retailers when it comes to customer experience. That is why direct sales and e-commerce is going to be huge.
5. Nurturing Direct Consumer Relationships
As more and more manufacturers are going DTC, nurturing those customers from direct sales is becoming more important. Gatorade, a beverage brand that has a particular core market, which is "competitive" athletes, has been very successful when it comes to building DTC relationships.
A report from Prophet mentioned that Gatorade had realised that 75 percent of competitive athletes spend time online to learn more about their sports. Because of this Gatorade's Mission Control Center was born. It analyses and logs the customers' online comments about Gatorade's wares and helps the brand understand what their customers want, get new ideas for future products, and allows them to adjust their marketing accordingly. Check out how it works in the video below.
6. Rapid Evolution Of Delivery Services In Southeast Asia
Southeast Asia includes 11 countries and more than 620 million people. Among the population, there is a huge chunk aged 30 and below with disposable income. It does not come as a surprise that many businesses are finding opportunities to innovate and provide valuable and more convenient services. One such service is home delivery which is expected to grow at an average of 14 percent by 2020 in Asia Pacific.
The popular ride-sharing app, Uber, realised this and launched UberEATS, an on-demand meal delivery service. Utilising the current network of drivers and riders, food from the customer's favourite restaurant is delivered quicker than the usual delivery services. Check out how convenient UberEATS is:
Uber, however, was not the first one to do this. They are currently competing with other popular brands offering similar services like Grab, Food Panda, and Deliver. The demand for delivery in Southeast Asia is already significant, and it can grow even more, especially for developing nations. Check out the graph below.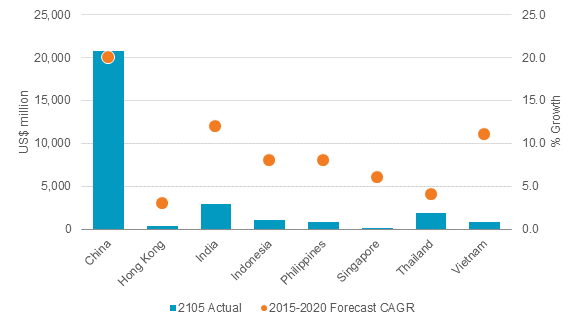 Graph by: Euromonitor
7. The Rise Of Cashless Payments
The supply chain in consumer goods is a vital process and includes shipping and transportation. Many businesses will start dwelling more into automated logistic management to make the customer experience even more convenient.
Most Asian countries certainly have a lot of room to make in the logistic environment, particularly the rapidly developing countries in South East Asia. Amazon, although known to most people as an Internet retailer, has been developing an automated grocery store that eliminates long lines at the check-out counter.
The store called Amazon Go is equipped with machine vision technology to automatically identify which shopper took an item off the shelf or which shopper removed an item from the basket. Here's a video of the most advanced shopping technology to-date:
You can also read about our article Creating A Marketing Strategy For Asia's Booming Mobile Users to know more about how to take advantage of this trend.
8. Logistics – The Key To Reaching Consumers Directly
Another exciting development that Amazon has in the works is a drone that will deliver your items right to your doorstep. A patent was filed, and it describes a drone that uses magnets, parachutes, and spring coils to release packages during flight. Check out the video below:
In Southeast Asia, Lazada has partnered with an e-commerce logistics start-up to compensate the slow and sometimes unreliable shipping companies available locally. It might not be as high-tech as what Amazon has been doing in the West, but it sure is a good start.
9. Fast Up-Trading To Premium Products
A few years back in Malaysia consumers began trading up to more premium products. Apparently, consumers who live in countries that are becoming stronger economically are more willing to trade up their usual brands to a more well-known and higher quality brand.
One product that is benefiting from this up-trade is baby milk formula. It turns out that mothers today know a lot more about better caring for a child because of more accessible information. Consumers are willing to spend more on premium brands since it meant more scientific research were done and better ingredients were used on the product.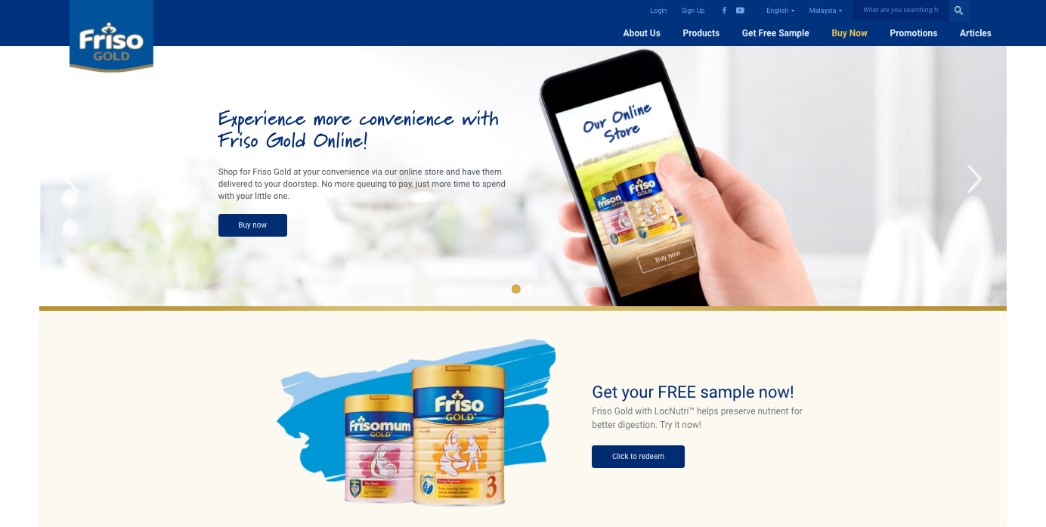 Link: https://www.frisogold.com.my/en
They see premium and more expensive brands as far more superior than cheaper priced products. And with Asia's economic rise, it is already apparent that a lot of premium brands have a gap to fill in the market.
10. Reinvestment Of Profits Into Asia
With Asia's steady growth in recent years, it makes sense that the European brands are taking notice. Two major European FMCG brands have recently expanded their operations in Southeast Asia – Unilever in Thailand, and Nestlé in Vietnam.
Nestle Indochina's Chairman and CEO said that the company believes in the potential of Vietnam because of its "young and dynamic population, expanding consumer market, and favourable business environment." The brand spent about US$36.5 million on the expansion of Milo's factory in South Vietnam.
Unilever Thailand's chairwoman, on the other hand, mentioned that their expansion is the biggest investment in the past 20 years and that she has high hopes for it. She also said, "Thailand is a strategic country for Unilever globally due [to] its good geographical location, which can serve as a hub for the upcoming ASEAN Economic Community, while the number of middle-class consumers here can reach 50m by 2020."
Asian consumers are starting to be more concerned about a brand's attitude towards sustainability. This became one of the reasons why the Asian FMCG sector is important in a financier's portfolio. The recent investments from these European FMCG giants will certainly have other big brands looking to put their money into these emerging markets.
11. Unleashing Future Growth Through Business Model Disruption
Marketing leaders know that disruption is a good thing. One disruption that already began is the changing of the 4P's of marketing (Product, Placement, Price, and Promotion).
Current marketing leaders are changing industries by incorporating modified key frameworks like the 4P's. Here are the redefined versions:
Think more of Service (not just product) – Adding services wrapped around the product increases the value proposition and makes the brand more personalised. Service adds value to the customer. Famous auto insurance company Geico has a brand promise that says "15 minutes or less can save you 15 percent or more on car insurance." By making a bold statement, Geico tells customers that they value their customer's time.
Access (not just placement) – Brands that are more accessible have a huge advantage over those that aren't. Amazon Japan is an excellent example of this by allowing customers to shop online and pay through any of their 50,000 convenience stores nationwide.
Variable Pricing (not fixed pricing) – Consumers can now have the option to choose what they need and get what they paid for. Amazon has been doing this for a while now with their prices changing every ten minutes.
Engagement (not promote) – Directly engaging customers and encouraging participation to experience the brand helps develop a more lasting relationship with the brand. The coffee giant Starbucks is excellent when it comes to engaging customers, the company is splattered across all social media platforms and is quite busy responding to mentions as well as apologising to customers with bad experiences.
12. Entering Emerging Markets Digitally – Better Late Than Never
The growth of emerging markets gives rise to millions of consumers that have higher spending power. With this comes the endless potential for digital platforms that can further bring more choices and communication channels to consumers.
The gap is still huge for brands who plan to enter emerging markets digitally. This is because of the consumer population, of which majority falls into the Millennial bracket, who demands more premium and exclusive products.
In Asia, Lazada has been dominating the e-commerce business and valued at $1.3 billion. Despite this high valuation, it is still expected to grow rapidly in the years to come.
13. Increase ROI With A Digital Data-Driven Approach
Data-driven marketing utilises customer-related data to deliver the right message to the right audience, at the right time, and drive the right consumer behaviour. The beauty of this approach is that everything is measured and you will see which areas you need to improve on, and it also eliminates ineffective marketing.
The approach allows businesses to spend less money with maximised results by not having to cast a wide net regarding advertising and avoids wasteful spending. Read more about this topic in our article "Future Proof Your Business By Using These 6 Data-Driven Marketing Strategies."
With all these digital trends booming this year, which one are you planning to use for your company? Let us know in the comments below which digital trend excites you the most.
🔍Boost your brand and achieve new heights with Singapore's leading digital advertising agency. Our customized strategies drive seamless digital transformation and keep you ahead of the competition.