Adapting to the changing environment and technology is challenging enough without a global pandemic to throw a wrench in the works. Education, in particular, has it tough at the moment, but many institutions are finding ways to adapt, using digital technologies to transform the way in which they provide education for their students.
Developing strong brands and growing them to leaders in their sectors, is Corinna Choong, the Senior Director of Marketing and Communication at the Singapore University of Technology and Design (SUTD). With over 30 years of experience in marketing across specialities like consumer marketing, corporate branding and communications, and B2B marketing initiatives, Corinna has a wealth of knowledge to share. In this issue of the Marketing Expert Series, Corinna talks about her career journey and her experiences setting up a brand from scratch with SUTD.
---
Welcome to the Marketing Expert Series, Corinna, thank you for joining us. Let's start with something simple, can you tell us a bit about yourself? How did you get to where you are now? 
I have been working in marketing for the last 30 years, focusing on building brand and corporate values. As a result, I have gathered a lot of experience in Consumer Marketing, Corporate Branding and Communications, and Business to Business Marketing. I've worked for multinational companies like Procter and Gamble, Singtel and Certis CISCO, progressing to the position of Senior Vice President. 
It was fulfilling to build brands and bring them to leading positions, reaching 40% of the market share for the fragmented hair care category in Singapore and Malaysia. I also re-branded leading companies like Singtel and Certis CISCO, thus significantly improving their brand identity and reputation. On the business front, I successfully worked on winning some of the most prestigious contracts in the B2B space and won several advertising awards both internationally and locally. 
I branded the Singapore University of Technology and Design (SUTD) from scratch when I joined as a pioneer staff (No.10). Back then, it was just known as the 4th University. I launched several multi-media advertising campaigns and organised cool events targeted at student recruitment. In the process, we established a passionate and competent team.  In the last 11 years, we have won ten awards based on work in SUTD. To pay it back, I served as a jury for Effies, Markies, and Innovation and Entrepreneurship Hackathons for many years. I have been mentoring young people in their career aspirations and as an Angel Investor to pay it forward. 
If you'd like to read about the genesis of the SUTD brand, you can learn more about it here.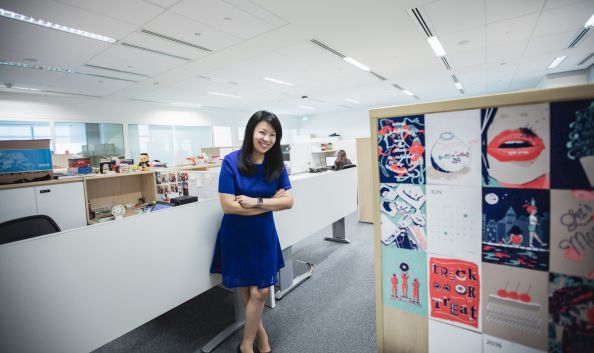 Currently, you're the Senior Director of Marketing and Communication at the Singapore University of Technology and Design (SUTD). Can you tell us a bit about SUTD and its mission? 
The Singapore University of Technology and Design was established to advance knowledge and nurture technically-grounded leaders and innovators to serve societal needs, with a focus on Design, through an integrated multi-disciplinary curriculum and multi-disciplinary research. 
In short, we aim for "A Better World by Design".
Before joining SUTD, you worked at several big names – Certis CISCO, Singtel, Procter & Gamble. You have more than 30 years of experience across consumer marketing, branding, communications, and B2B marketing. What was it that first attracted you to this work? 
I am super passionate about marketing and communications and educating people about the benefits of good work across various industries and companies that I have worked in. For me, it's all about creativity and innovation, and every day is different! So I never get bored of my work. 
I choose to work only with companies that I believe in. Some people think that marketing is about making the bad look good or 'spinning the truth', but I believe in telling the truth. Of course, the fact can be delivered in an aspirational manner and beautifully designed and presented with integrity. When marketing is built on truth, campaigns resonate far more strongly with target audiences. 
You've been at SUTD for nearly 12 years. What is it like to shape the marketing strategy of a university like SUTD over more than a decade? 
As I mentioned before, I joined SUTD as one of the first staff members when the University was conceptualized. It was tremendously exciting. How many people can actually say that they branded and started Singapore's 4th public University from scratch?
Over the years, I have built up a passionate and capable team that I am very proud of. We have great teamwork, and some of them have also worked 7-11 years in SUTD. Working with talented students has also been incredibly fulfilling, especially seeing how they mature and grow into people who live out our mission to better the world through their designs. 
Just like the SUTD brand, our team believes in constantly innovating on our marketing strategies and ideas. So every year,  we try new things, do things better and learn from them to do even better in subsequent years.  
As 'Mastery' is one of our brand values, we constantly challenge ourselves to keep up with the developments of the marketing industry like digital transformation. It was highly challenging to pivot from a physical Open House to a Virtual Open House over two weeks in 2019 when COVID-19 hit us, but my team managed to do it and met recruitment targets, which was awesome. So I cherish my team very much!
I am also thankful to my SUTD colleagues, management and even the Board, who are very supportive and focused on our shared goal. Most importantly, my family's unstinting support and the grace of the Lord has brought us this far.
Is there a specific aspect of your work you enjoy most? 
Most of all, I enjoy interacting with students and bringing their stories to life with our marketing campaigns. SUTD is a very closely-knit community; we call ourselves the SUTD Family. Just like family, we share a single brand identity and have common goals and a single mission. This single brand identity creates a strong alignment and bond between the faculty, staff and students. 
It's clear that SUTD is very driven in its mission to nurture innovative thinking and technical advancement to serve society; how does one go about sharing this idea with the world to attract more students? 
We use a 360° approach – using earned, owned, and paid media to reach our targets. So on top of all our advertising and communication campaigns, we pitch stories to the journalists and are very active on social media.
In addition to the university-wide marketing, we have women in tech & design programme to educate women about tech & design and to reach our audacious goal of 40% female students with every cohort, the media and our website. 
For technical research, we also spread the word to the research community. Our professors also take part in conferences, giving talks and presentations.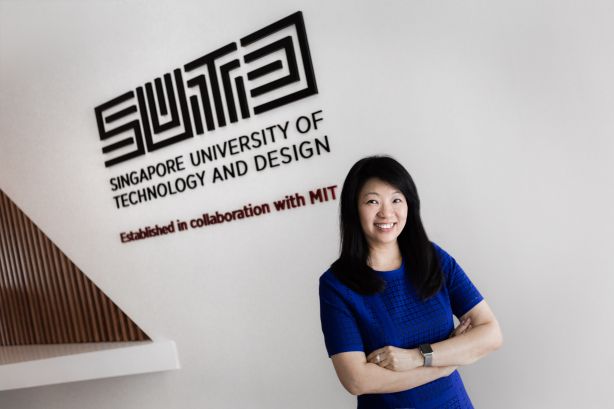 Universities have been under a lot of pressure during the pandemic. How have you and SUTD worked to overcome any obstacles or challenges you've had to face this crisis?
I mentioned going digital earlier, but we also engage students online and directly through talks, workshops and direct mail. 
On the education front, it is pretty challenging. So we invest a lot in educational technology to make it more interactive and engaging. The faculty even go to the extent of letting students bring home the VR goggles for their lessons and projects. 
What about you, personally, when this pandemic is over, what's next for you?
I look forward to travelling again! I usually go on at least two holidays per year, and I really miss the creative stimulation that they provide.
Professionally, the lessons from digital engagement will be helpful for the future where we can do hybrid events to engage the international audience more. 
Any advice you'd give to young and aspiring marketers, particularly those with an eye for the education sector? 
Marketing is challenging work where you need to get very hands-on and be action-driven, with a keen eye for details. It would help if you had the creativity to solve problems, handle stress for deadlines, meet targets, and communicate well. Digital skills are also an asset in today's world, which is true regardless of which sector you join. 
I would advise young people to go for companies (not sectors), with good opportunities to learn and get hands-on with projects; learn to be innovative with budgets to actualise your ideas. Find good mentors and supervisors who can coach and guide you and give you a free hand to try new ideas. People like that are a godsend.
It's been a great pleasure and privilege to learn more about you and your career, Corinna, thank you for sharing your experiences. How can people connect with you if they'd like to know more about you?
Sure, people can connect with me on LinkedIn here.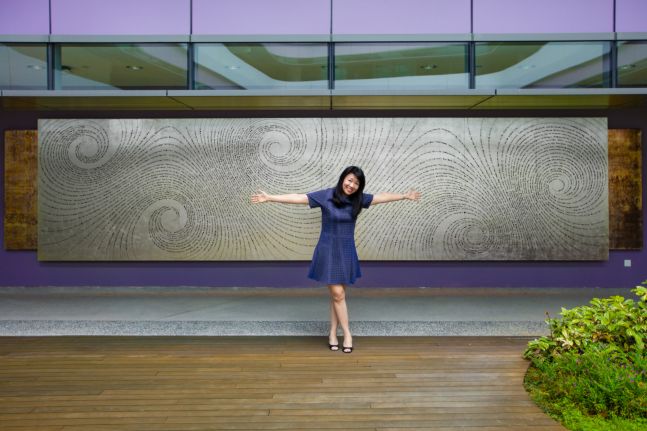 ---
The Marketing Expert Series features marketing and communications experts from across every industry. Every month, 2Stallions will showcase the stories and expertise of marketing experts from around the world, join us as we explore how marketers navigate the challenges of the regions and industries they work in. If you'd like to be featured in a next issue of the Marketing Expert Series. Please reach out to us via email.
🔝 Boosting your online presence can make you feel more confident about your brand's impact. A reputable brand management agency with an experienced team of professionals can help you achieve your digital marketing goals through effective strategies and tactics. Partner with us for ultimate success.