Welcome back to the Marketing Expert Series! In this issue we venture into the fields and minds of some of the most important people on Earth: our agricultural experts. Most of us do not give much thought to how the agricultural industry works, and how they have adapted to the changes in technologies and consumer trends. Who among us has stopped to think about how the agricultural industry has adopted new technology to improve the quality, quantity, and sustainability of the food that ends up on our tables.
Meet Avinash Deshmukh, Vice President for Marketing for BASF Asia Pacific, a man not only passionate about the agricultural industry but also about humanity. Well-traveled, vastly experienced, Avinash has worked in agriculture for most of his life, and takes us on a fascinating journey of digital transformation and adaptation in an industry that we really should all be paying more attention to.
Disclaimer: The views expressed below are personal and should NOT be interpreted as BASF views, although several references have been made to BASF.
---
Welcome, Avinash, it's great to have you on our Marketing Expert Series. To get started, can you tell us a bit about yourself? How did you end up in your current role?
While growing up in Mumbai, India, I visited my uncle's farm every year during the summer vacation. This led me to study agriculture and has become both a passion and my life over the years.
I am grateful for the opportunities in my life, which has taken me around the world – circa 10 years in the UK while also working across Europe, around another 10 years in the USA, followed by 6 years in Germany, and now 4 years in Singapore looking after Asia-Pacific marketing.
In agricultural business, I meet many farmers and associated colleagues. I've visited places that you tend not to find in the 'Top 100 Must-Visit Tourist Places' and I enjoy every bit of it. I have met farmers who farm more than 10,000ha and farmers who farm less than 1. I find amazing similarities in all their passion for food production and their feet-on-the-ground approach.
On a personal side, my wife's support has been the most critical success factor in living around the world, travelling +50% of the time and bringing up our son in so many different places. Currently, my son is pursuing his PhD in Astrophysics in Germany and I am hoping that he will contribute to agriculture in the Space 😊.
Was there something that first drew you to marketing? Was it something you always wanted to do?
I started my career with a passion for agriculture and a strong desire to work internationally. Flexibility, attitude, and respect for humanity have been my key companions in this journey. I've been a salesperson, logistic coordinator, regulatory affairs manager, product manager, commercial (export) manager, strategic manager, a leader, helping M&A etc. I never looked at any of these roles as being less important than others. I don't even have a formal MBA in marketing, and my MBA was achieved over 30+ years interacting with farmers, professionals, colleagues in real life across various roles & with differing responsibilities.
At the moment you work with BASF Asia Pacific, what kind of work does BASF do?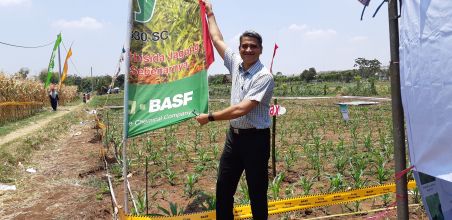 We create chemistry for a sustainable future. We combine economic success with environmental protection and social responsibility contributing to the success of our customers in nearly all sectors and almost every country in the world.
Our portfolio is organized into six segments: chemicals, materials, industrial solutions, surface technologies, nutrition & care, and agricultural solutions. I work for the Agricultural Solutions segment where we firmly believe that farming is the biggest job on Earth – and it's getting bigger and more complex. The challenge is to give our growing population access to enough healthy, affordable food, while reducing its impact on the environment for future generations. At BASF, we not only take up this challenge but also aspire to lead the way forward for agriculture by finding the right balance for success – for farmers, for agriculture, and for future generations.
To sum up in 6 words: "The Right Balance For Better Yield".
Is there something in particular you enjoy most about your role at BASF?
Several things actually, but to name just a few:
First and foremost, the people-oriented culture & creative working atmosphere.
Secondly, the diversity of businesses, people and cultures throughout the organization.
And lastly, for me personally, the unmatched opportunity to interact, learn from and contribute to the farmers, professionals, and colleagues who ensure there is enough food on our table.
When I first approached you about joining this Series, you mentioned that agriculture is the latest frontier being disrupted by digitization. What's it like working in the agriculture industry as a marketer?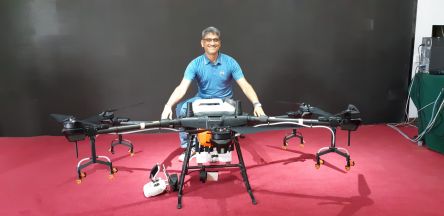 We could talk about this for hours. Digitization is changing the world at a much faster pace, especially with the COVID-19 situation. Although we use digitization as a generic term, I want to focus on three areas: automation, outreach, and convenience.
Agriculture has always been people's business and will stay that way, but the way we do business is changing.
Examples of automation in the industry include GPS-guided farm machinery allowing precision sowing/seeding, harvesting, etc.. Machine learning and algorithms are also helping provide prognoses and solutions for future problems, while computing allows us to access and record farm data.
In terms of outreach: traditionally, a new product training or piece of information was disseminated through face-to-face meetings. This method is time-consuming and less efficient. Today we can reach an audience of 50,000+ in one go through online platforms.
With regards to convenience, many farmers can now buy and sell their produce at a click of a button. They can spray their crops using drones – making the operation both faster and safer for the operator. BASF has recently announced a joint venture with Bosch in the field of smart seeders and smart sprayer technologies. Additionally, through BASF's Xarvio digital platform, we are already helping thousands of farmers identify crop-specific problems and solutions – all through a simple app on the smartphone.
Agriculture is undergoing tremendous changes this decade as many genius minds and organizations are focusing on this sector. Personally, I believe that all these changes will contribute to sustainable agriculture that we will all be proud of.
Has being involved with agriculture impacted your marketing style in any way?
Absolutely. I deal with farmers, channel partners, and professionals who live either on the farm, usually in rural places and small villages. There are many special traits of the farming community. For example, this is the only community that consistently sees sunrise every day. In my travels many of my meetings have started at 6am. Also, farmers buy everything retail but sell their produce wholesale. And lastly, farming is still the most unpredictable, largest scale operation in the world that is totally at the mercy of mother nature – you can not control rain, shine, wind, hail, cold, hot…… I can go on 😊.
Having worked with this community over the years makes me appreciate their challenges, contribution, and needs. BASF is a trusted brand all over the world for that very reason, because every employee is in it to find that right balance.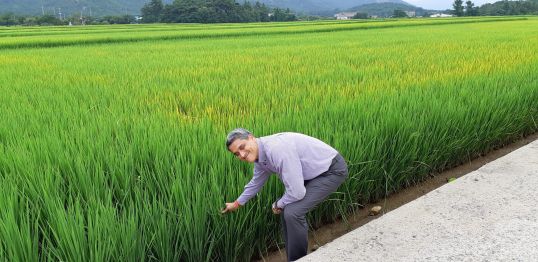 Now, with the COVID-19 pandemic, has there been any strain on the industry? Have you had to adapt your marketing strategy to any changes?
Fortunately, agriculture is one of the least affected industries because food production is the basic need. That said, the industry has suffered from supply delays or additional freight costs, shortages, volatility in currency rates, trade barriers, low commodity prices etc. Closure of restaurants, public places, and state boundaries has affected demand for fruits, vegetables and perishables. I am confident, however, that the resilient farming community is overcoming these pressures.
For us, not being able to meet our customers face-to-face has been the most important challenge. We are adapting our interactions to online platforms, virtual trial tours, permissible small face-to-face meetings, and various other means. Digital Marketing has become extremely important, especially content creation. So we are adapting our digital marketing outreach. For example, BASF Agricultural Products has one of the largest Facebook follower communities in Asian agricultural markets.
What about for you, personally, when this pandemic is over, what's next for you?
Well, first and foremost, I would like to see my family and friends face to face. Then I will take as much time as required to connect with the farming community "in person" and fill my lungs with farm air – honestly, I miss it. The majority of the food is and will be produced on the farm for the foreseeable future and I cannot wait to get out there to find that right balance for success – for farmers, for agriculture, and for future generations.
Any advice you'd give to young and aspiring marketers?
I would not call it advice, but rather a sharing of what has worked for me.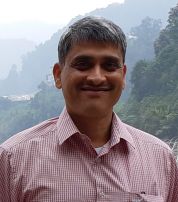 Flexibility, attitude, and respect for humanity have been my key companions in this journey. In any business, it is important to identify and resolve the pain points of the customer, and/or to create a new "wow" experience. It is vitally important that the marketed product meets the value propositions assured by an organization. Always remember that customers will ultimately figure out the authenticity of your product/service promise.
There will be rapid changes all around us but as long as you have a big heart, open mind and a strong character, you will always come out better.
Thank you, Avinash, for sharing these insights and experiences. How can people connect with you if they'd like to know more?
You can always reach me at +65 8139 6153 either by phone or WhatsApp, or they can always email me at avinash.v.deshmukh@basf.com.
---
The Marketing Expert Series features marketing and communications experts from across every industry. Every month, 2Stallions will showcase the stories and expertise of marketing experts from around the world, join us as we explore how marketers navigate the challenges of the regions and industries they work in. If you'd like to be featured in a next issue of the Marketing Expert Series. Please reach out to us via email.
Take your digital success to new heights with 2Stallions, your trusted partner in digital marketing. As a leading agency in Singapore, we have the expertise to captivate your audience and drive organic traffic to your website. Let's work together and conquer the digital landscape to build genuine connections for your brand. Start your journey to digital triumph with just one click.