Like every career, a creative designer's job can be complex and full of challenges.
It's a job that requires marrying the field of art with science. While a creative designer needs an eye for aesthetically pleasing visuals, he or she will also need to understand human psychology to know what attracts and retains a consumer's attention.
It requires one to work with imagination, know the principles of good design and have a flair for creative ideas. A creative designer needs to understand the what and how of effective design, in order to create artworks that can successfully capture anyone's eye.
As such, the job of a creative designer is extremely crucial to any marketing campaign. After all, any piece of ad, video or poster has only 8 seconds to impress and capture a person's attention!
But what goes into the daily work of a creative designer? Where does their inspiration come from? How exactly does the job of a creative designer make use of art and science?
Curious to find out more? Let's dive into the world of creative design with Ventina to learn more about the job of a creative designer!
Meet Ventina
Hi everyone! My name is Ventina!
I graduated from Institute Technology of Bandung, Indonesia in 2015 and my major was Visual Communication Design. Formerly, I worked as a Creative Designer and 2D artist in Qajoo Game Studio, CERI and Mekanuma clothing apparel for 3 years. I worked on different projects ranging from branding, illustration, pattern designs, game development to animation.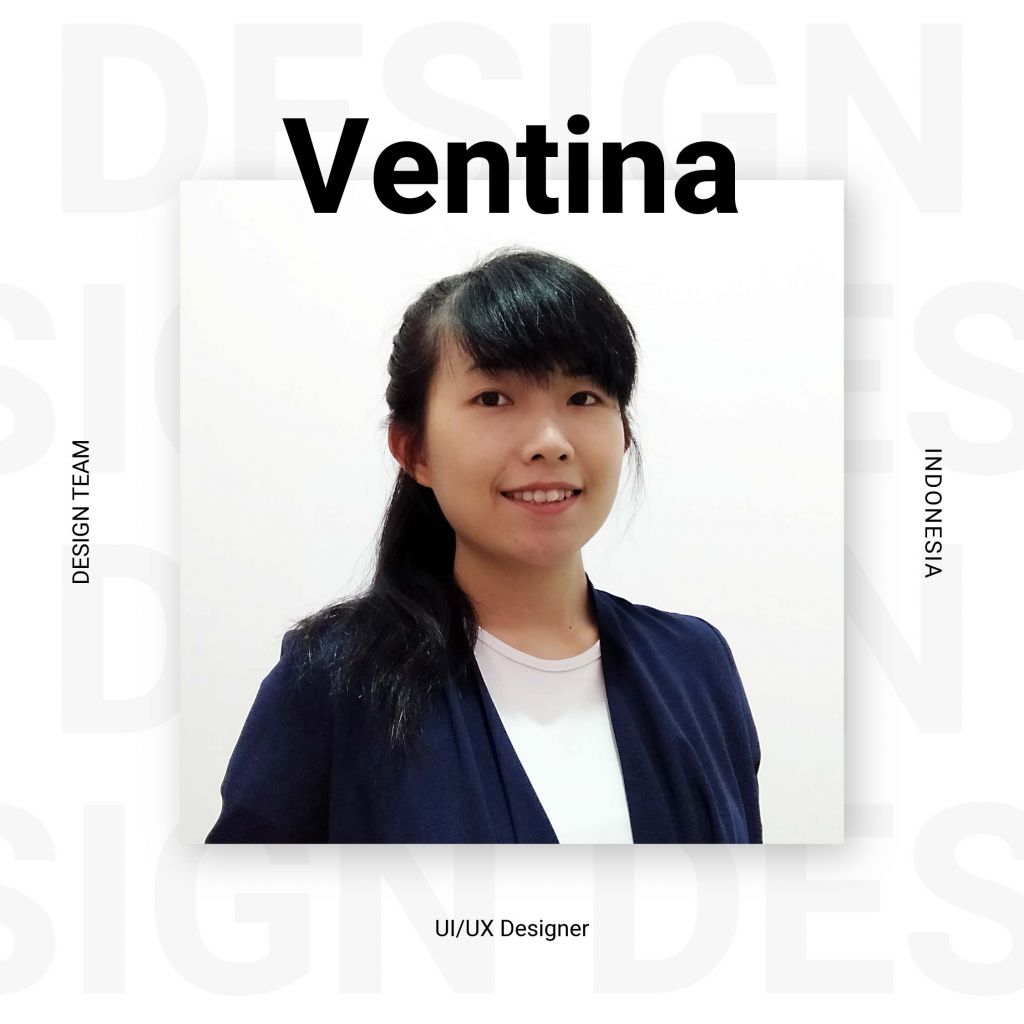 In 2018, I joined 2Stallions digital agency because I wanted to learn more about UI/UX. I'm thankful for the opportunity given to me and I was able to learn many things on top of UI/UX here.
Recently, I've been having lots of fun experimenting with different ads and graphic motion videos. I also have great colleagues that ensure I never have a dull day at work. We work collaboratively and consult with each other on design ideas. I find that working in a team is a great way to bounce ideas off each other and create meaningful designs which impact real users.
What made you decide to start a career in creative design
Well, the decision stemmed from my love for drawing. Whenever my friends in middle school and high school asks me to draw for them, I often received compliments from them as well.
The hours spent immersing myself in the world of art was something that I find myself enjoying a lot . That's when I started to think of illustration and creative design as a viable career path for me.
I always think that design have a greater impact on our lives than we imagine. From our physical surroundings, to the things we wear and buy, everything around us is embedded with design. So I think it would be nice if I can be one of the people that create them.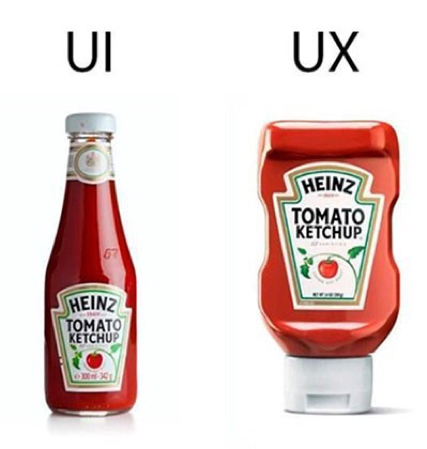 What is expected of a creative designer?
Building a portfolio and growing your network
A common concern for most creative designers, and for those who are switching their career path to creative design, are worried about the need for a portfolio.
In the creative industry, having a portfolio will help a lot. In a way, your portfolio acts as your resume. A portfolio is used to showcase your best work and helps clients review and determine if your design style is a good fit for their company.
Before you can start making a portfolio, you will first need to have projects. Whether it's personal or freelance projects, they are useful to help you gain hands on experience.
It'll be easier if you had pursued a formal study in design. But if you can't, you can always work on your software skills. You can start creating an online portfolio on Instagram or other social media platform, so people can notice your work!
Consider taking on freelance work and don't forget to network with fellow designers and build connections with clients. Keeping excellent work standards and delivering excellent customer service will help you obtain customer referrals to spread the word of your designs.
Challenges in the field of creative design
Creative design is an ever changing field, so a creative designer must always research and be updated about the latest industry trends.
There will also be times when you are racking your brain the entire day for ideas and inspirations. Personally, I try to overcome this challenge by getting outside, taking care of my plants, playing with my cat and browsing designs created by other desingers. The important thing is to give yourself time to recharge and refresh your mind in order to think of better ideas.
Recently, the Attonics video which you've created has been featured on Bestdesigns.co. Could you tell us more about how you approached the project?
For this particular project, I took inspiration from Apple mainly because it encompasses really good visual elements that makes a good motion video and animation. Some of the UX trends in 2020 includes the use of futuristic colours and dark tones, and that was also the vibe that I was going for in this video.
Visual design process
Step 1: Start with a sketch
A visual design process typically starts with a sketch. Usually, I will create the sketch with pencil, write a match script, note down the parts of VO (voice over) and have a rough idea of the number of images required.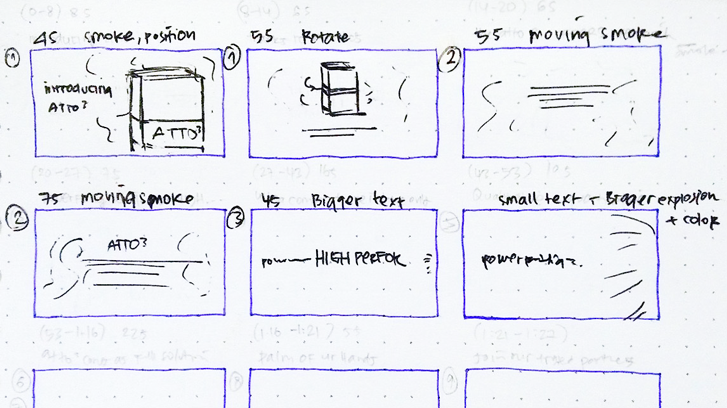 Step 2: Add in details and create an artboard
The second step would be to digitalize the storyboard. I'd usually put the estimated time above each artboard.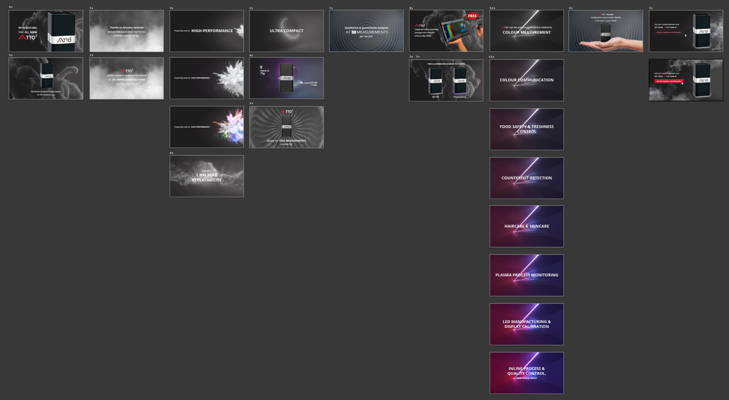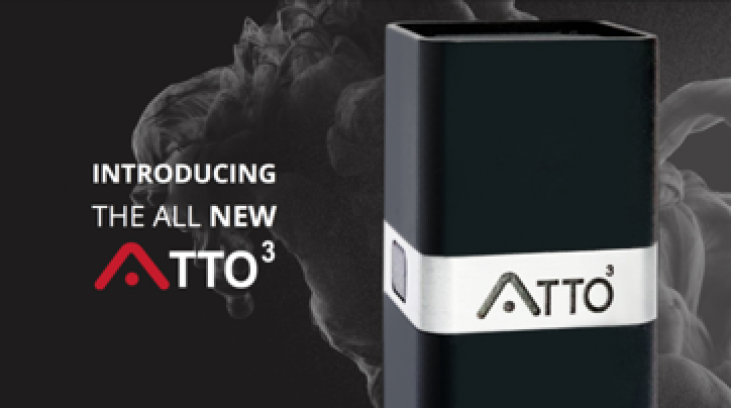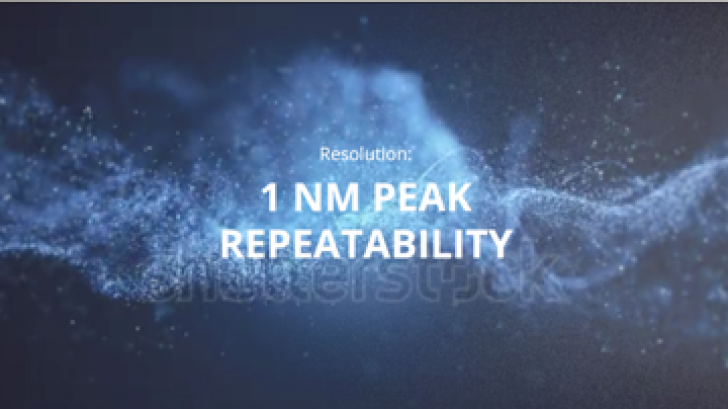 Step 3: Obtain approval from the client
When done, show this to the client, and wait for their feedback
Step 4: Get started on the actual design and animation
After the client approve, go to the third step : start to animate them. I really love this part! Since I can always learn many new things such as transition, text animation, etc.
Step 5: Review, feedback and revise
This is when I'll send the first draft to the client to obtain feedback and work on addressing them. Finalize the video and it's done!
Advice to aspiring creative designers
It is also useful for creative designers to build on non-design skills. One example from my personal experience is communication.
Other than having the necessary software skills, you'll also need to work on communication. It is important to be an empathetic designer who takes time to really understand the needs of the client. Remain open minded to the clients' input and also convey your design approach clearly so that clients can understand your ideas as well.
Lastly, don't be afraid of critiques. Constructive criticism are what helps you become a better designer. Only by making mistakes will you learn where to improve and how to be better. Never give up, continue practicing and continuously learn from your peers in the industry. Build and learn from your experience. Sometimes, we may find other people's words getting to us sometimes, but remember not to take it personally and view it as a stepping stone to becoming a better creative designer!
Discover more with 2S Creative Service
When it comes to marketing, creative assets is a big part of every campaign or project, especially so for social media marketing and dynamic social ads. In this period where digital marketing is fast becoming the norm, companies will need the combined expertise of content strategists, advertising specialists as well as a team of creative professionals to bring out the best of what their company has to offer
Even with a powerhouse sales or inbound marketing team to sell your story, you'll still require the support from a team of creative designers to bring your ideas to life.
Discover more works done by our diverse team of creatives who'll bring your ideas to life with impactful designs. If you're looking for a branding and visual communications expert, don't hesitate to contact us.