Are you looking for ways to rank your company website higher on Google and eventually get more sales and revenue?
Search Engine Optimization (SEO) is one of the best ways to drive leads into your website. According to Smart Insights, a top rank position in Google can give your website a 30 percent click through rate and this goes down to just 12% when you are ranked third. In all, the first page of Google gets 91.5% of the clicks, with only 8.5% of the traffic making it to the second page. These statistics may already give you an idea how much of an advantage a good rank in Google has.
SEO has changed in a lot of ways through the years. While the end result is still the same (to get your website to rank higher on search engines like Google), the method of doing so has become more complex. In the old days, SEO experts would just need to map out three to five keywords for each URL then optimize the webpage elements. Today, SEO experts need to do more, on an on-going basis, like optimize, create, and promote content in order to do the job right and maintain it there.
While not an exact science, there are 7 essential strategies that every marketer should know. This will help achieve and maintain their website rankings, even for the future.
Onsite and Offsite SEO
As a marketer, you may be aware of these two aspects of SEO – onsite and offsite. Some believe that doing just one or the other is sufficient to rank on the first page of Google. However, the end result is likely to be short-lived if one aspect is not present. Both onsite and offsite SEO are important in attaining and ultimately maintaining first page ranking positions on Google.
The 7 essential Google SEO strategies fall within one of the two aspects of SEO. Since it is important, and easier, to focus on your existing assets, let's take a look at onsite SEO strategies first.
Onsite SEO Strategy
#1 Website Optimization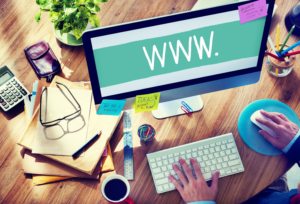 Onsite SEO strategy refers to optimizations for SEO that have to be done within your own company website. This is the first, and probably the most, essential SEO strategy to take note of. Onsite optimisation allows your company website to appeal to both search engines and users. It is the very foundation on which offsite optimisation can be built upon, and without it, a lot of your offsite optimisation efforts may go to waste. Here are a few things you need to consider for your company website optimization:
Is it a mobile friendly website?
Do you have any error messages on you website?
Are your website URLs optimized to be human-readable?
Do you have any Adobe Flash content on your site?
Is your website information structure optimized for search engines?
What is the status of your website's overall performance?
Have you defined how your web pages will show up on search engines?
Have you set canonical tags for your site?
Do you have high quality content on your website?
Have you optimized the content on your website for search?
Have you optimized your website for optimal usability?
Is your website optimized for conversion and lead generation from visitors?
If you are not working with a professional SEO specialist, chances are slim that your company website is fully optimized for search engines like Google. However, before you commit into paying for optimizing your website, make sure you set specific goals and targets so you can determine an appropriate budget for your SEO investment. Check out our Web & Mobile Development page to learn how we build optimized websites for our clients.
Bonus Onsite SEO Strategy #1 Boost Google Rankings With Schema Markup
One of the most powerful forms of SEO is surprisingly one of the least-utilized one. Schema Markup helps search engines determine not just what your data says but what it actually means, so your site pages will get indexed and will show up on a Search Engine Result Page (SERP) differently.
It uses vocabulary to markup your pages in a way that search engines will understand. If it is possible, your company website should aim to benefit from Schema Markup since it produces higher rankings with a better user experience on the SERP, resulting in a greater click through rate to your website. Check out Schema.org for more information.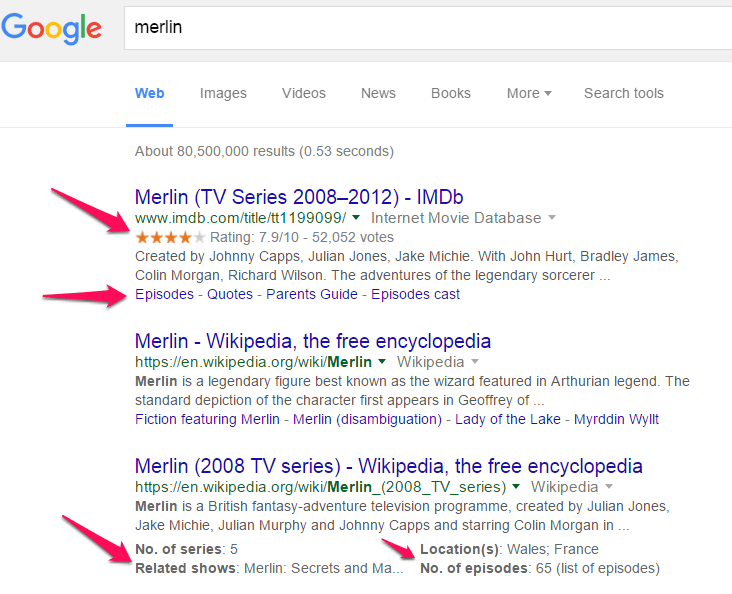 Bonus Onsite SEO Strategy #2 Audit Your Website Framework
Have you ever audited your website? It sounds a bit daunting to think about, but it will really help your business a lot. Auditing your website can yield many insights into areas like your website's performance, SEO standards, and conversion points. All of these are areas important to helping marketers achieve their KPIs.
There are two parts to a website audit – content and technical. Auditing your content focuses more on the SEO for your landing pages. It also focuses on the written content on your web pages and blog posts. A technical website audit focuses on the code and performance of your website. With the main goal of improving the visitor experience through performance and usability.
You may want to tap into your IT department to conduct this audit. We provide a FREE basic audit of your website. If you're interested, click on the red square on the right side of the screen to fill out your details.
#2 Regular Content Creation
Google and most search engines love fresh content. In fact, they love it so much that they have an algorithm for it called Query Deserved Freshness (QDF). Google use QDF when there is a sudden increase in traffic to a particular piece of content. The algorithm checks for anything new or fresh in it. If your content has something fresh on the topic, Google will give your page a boost in the SERP for days or sometimes, even weeks.
The main challenge with this strategy is being able to produce regular content that is new, unique, eye-popping, relevant, useful, and of high quality. If you do not have time to create content regularly, you'll be relieved to know that most professional SEO companies can help. They can both optimize and develop relevant, fresh and high quality content for your company website.
Offsite SEO Strategy
#3 Website Localization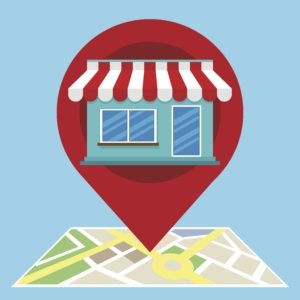 According to an article by Entrepreneur, Google shows favoritism towards local businesses in their SERPs. This is why you should let Google know your location, and your offerings, so your company website can improve its ranking.
Google released a "Pigeon" update to its search algorithm, which forced many marketers to localize their company websites. However, the update did not come without data. In fact, it does make sense to localize. Check out these statistics published by Business2Community:
The data seems pretty impressive. It strongly suggests that localizing your website will yield better engagement and higher ranking for your company website.
#4 Link Building
Link building is a long term SEO strategy that involves building backlinks from other websites to strengthen your company website's position on Google rankings.  Search engines use links to discover new web pages and the reputation of the sites linking to yours to determine where your website should rank. This is the basis of the PageRank algorithm off which Google's search engine is based. Here's a video Google made to explain how this works:
Many SEO professionals believe that a large portion of Google's algorithms are related to factors involving links. Search engines are able to determine the trustworthiness of a site, as well as a multitude of other metrics that will affect how your company website will rank. While this can be done in-house, it is a tedious task and most businesses prefer to hire an SEO agency to provide a link building program for them.
#5 Content Marketing
The current rising trend in online marketing, and one that's probably here to stay is content marketing. This does not only improve your Google rank but also drive organic traffic and backlinks to your website. Marketers today need to know how to sell without actually selling and this is where content marketing comes in.
Content marketing promotes SEO organically through content generation onsite. Websites find it much easier to rank for many long tail keywords that people are searching for. Due to lower competition and by marketing these articles through email or social media, there's good backlink generation and QDF to help push rankings up. Good internal linking from the article to other pieces of content also helps your main pages start ranking for their own, more competitive keywords. As a marketer you have to make sure that your content marketing is aligned with your SEO via the following checklist:
Decide which niche you want to be known in
Make sure there is significant search volume within the niche for long tail keywords
Determine the best possible way to reach your target audience via organic online marketing
Find the right balance between the creation of high quality and search engine optimised content
Market your content unabashedly in ways online that help it get discovered
Measure your results and tweak how you market
Content marketing ensures that your brand builds thought leadership. This is through content that the audience can appreciate and helps your brand grow. It is also a long-term strategy and requires a lot of dedicated work. This is definitely a more expensive endeavour than simply link building but the benefits of this are much more significant as well. According to LinkedIn, 44% of marketers outsource their writing while 74.2% of companies indicate that content marketing is increasing the lead quality and quantity according to Curata. Not sure if you want to engage in content marketing yet? See how 2Stallion has helped several clients increase traffic through improved SEO.
#6 Leveraging on Influencers and Authorities
An article by Marketing Land mentioned that marketers are taking a huge interest on influence marketing over the past years to increase awareness for their brand and eventually drive more sales. Consumers had already evolved beyond reading about products directly from a brand's website. Search engines and social media channels are now the first stop to know details about a particular brand. It is also where you customers can check out third party and friend reviews that influence their decision-making. Therefore, influencers and authorities have carved a crucial niche for themselves by organically linking potential consumers to a particular brand. Large corporations are known to indulge in media buys to leverage on these influencers for their brand positioning and to boost their sales.
SEO is also affected when engaging influencers with huge online followings. The following is a probable scenario for your company to improve its SEO ranking through an online authority:
Find niche influencers who have high ranking blogs
Align topics and themes based on search trends (they can do this for you too)
Have the influencer develop content on their website for you and link back to your brand

Use your key phrase you want to rank for when getting them to share content
Get them to re-share your existing content or their newly developed content with their followers, with a high chance of getting re-shares
Because they have a high-ranking blog in the niche, a backlink from them will drive your website's ranking up as well
This tactic to boost SEO rankings, while a good strategy if you have the budget, falls under a grey area as many think of it as a Paid Link (see below) but can be effective. If you don't have much of a budget, then as a marketer, you may want to consider sending freebies
#7 Paid Links (Black Hat SEO)
No SEO strategy list would be complete without mentioning Black Hat SEO techniques. As a marketer if you hear Black Hat SEO, we advise you to immediately turn away. This is quite understandable since it is deemed unethical to practice such techniques to get your search rankings up and Google's team combats this and blacklists websites found to be indulging in these sort of techniques. However, black hat SEO practices are still rife and there are ways to take advantage of it – until the next Google algorithm update at least.
Paid links, for example, is considered a black hat SEO technique that many companies still indulge in. It is a very easy way to generate backlinks, and your company need not bother with the quality of the content. In addition to that, you can determine the anchor text to manipulate what you eventually get ranked for as opposed to organic backlinks. Here's a video that better explains how it works:
While it may seem like an easy way to get high up Google rankings quickly, we strongly recommend not going down this path. Invest a little more and start content marketing for yourselves. You will reap a strong and sustained Google ranking and great SEO for years to come for your company website.
Those were the 7 essential Google SEO strategies that every marketer should be aware of. If you want to know what else, besides SEO, can help you to generate more revenue and leads through your website, check out this article.
Have questions or comments? We'd love to hear from you so do post them below and rest assured that you'll get a response!