The COVID-19 situation continues to evolve every day. Tighter social distancing measures are constantly reviewed and updated globally, which has triggered most companies to implement mandatory work-from-home for their local and regional offices.
Working from home is likely to be a new arrangement for most of us. Employees would need time to adjust to a new working environment that may not lend itself to productivity. They are left to figure out the best way to stay motivated and productive while working in isolation.
They are also learning to navigate new ways of connecting with colleagues outside of the usual office setting. According to the BBC, even those who are accustomed to working from home can find the new work system unstructured and isolating.
But social distancing doesn't need to be the end of socializing.
A change in the work environment means companies should change the way they talk to their teams. Keep up with regular communication with your employees. Reassure them and be the leader that guides them amidst this difficult situation. Support them and help them stay motivated at work while ensuring results are still delivered.
Employees are your company's greatest asset, so what can be more important than connecting with and caring for them through this period?
3 Ways to boost morale and productivity of your employees
1. Regular communication is key to boosting morale
Working from home means digitally transforming the way we work. We are now using technology to help us with our weekly meetings and conference calls. Popular video conferencing platforms such as Zoom and BlueJeans are definitely a great help for employees to stay connected for work purposes.
Other than using these tools for work, companies should view these as effective ways to socialize with their employees. Foster regular communication that goes both ways. Other than work meetings, consider short casual calls with your team members in between the week, to ensure everyone is faring well at home. Make the video calls lighthearted and fun. Recreate office routines, such as grabbing coffee breaks together and chatting over the call.
Having regular and casual updates through video calls sends a message that you're working as a team. This will help your employees feel less stressed and less isolated while working.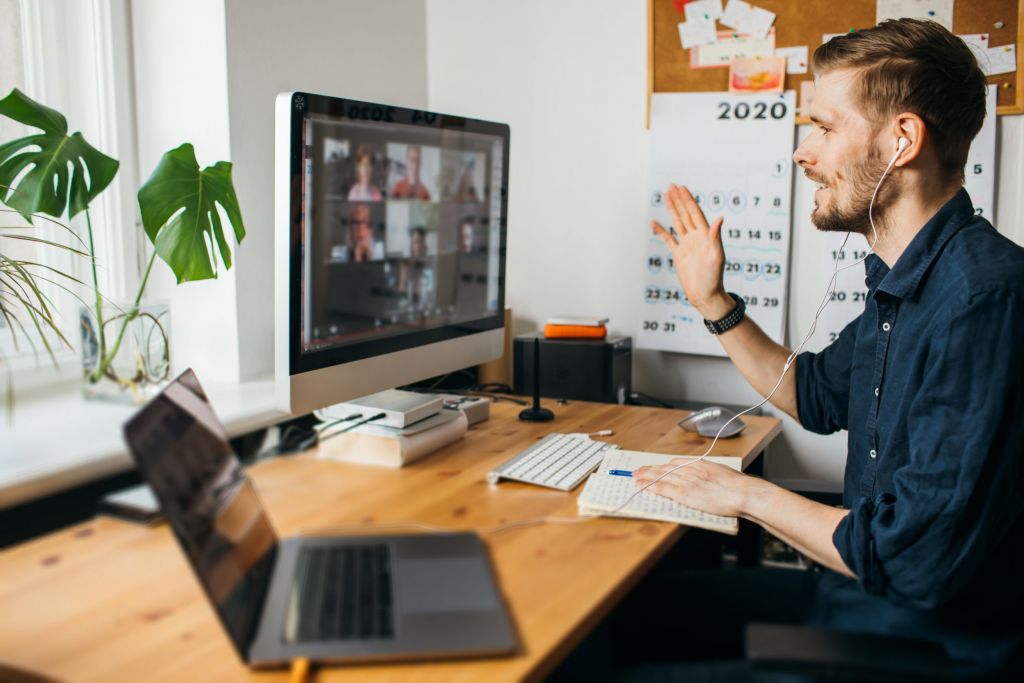 2. Internal newsletters are a great way to drive motivation across remote offices
Internal newsletters are a great way to address your company as a whole. It is also an effective way to engage ALL your employees. It serves as a strong internal line of communication between remote offices and connects employees across departments. You can easily set up an internal newsletter template and then subsequently only need to update the content.
In your newsletter, clarify expectations, promote important company policies and provide positive news about the company to boost the morale of your employees. Align everyone's expectations and keep them abreast of the company's latest updates. It is essential to share how the company is faring in this period – you can share how revenue has been impacted, new measures taken and how the company is faring overall. You can also share updates about employees from different remote offices. This will help reduce the notion of working in isolation and enhance the spirit of teamwork. At the end of the day, we want our employees to leave the newsletter feeling happy and driven while working remotely.
3. Acknowledge new challenges and provide support
It's easy to forget that your employees are still adjusting to the new work arrangement. It is not the case of business as usual.
Before you start rushing into task assignments and drawing deadlines, take a step back to recognise any new challenges your employees may face in this new working system. You might also have to adjust work expectations for your teams. Be aware of their problems and acknowledge the new challenges they could be facing. They may be juggling chores at home, especially for working parents who may have to care for their kids while working.
Remind yourself to be empathetic and ask your employees what they need during your meetings or casual chats online. Let your HR team reach out to them if they are facing challenges and offer ways to help. Have your employees know that they have a voice and you are here to hear them out and provide support. After all, that is what teamwork and leadership are all about.
Every phase of transition comes with its own set of challenges and obstacles. It is up to us as companies, to demonstrate leadership and empathy during times of uncertainty.  It is also our duty as an employer to care for our employees and look out for their mental well-being. Stay connected with your employees, motivate them during this difficult journey and ride out the storm together as a team!
Supercharge Your Business Success with Internet Marketing Experts! Dive into the world of dynamic account-based marketing strategies for exceptional results. Elevate your brand with tailor-made approaches that fuel growth and ignite engagement. Click now for your journey to success!