Our SEM Process for
Pay-Per-Click Advertising
Audit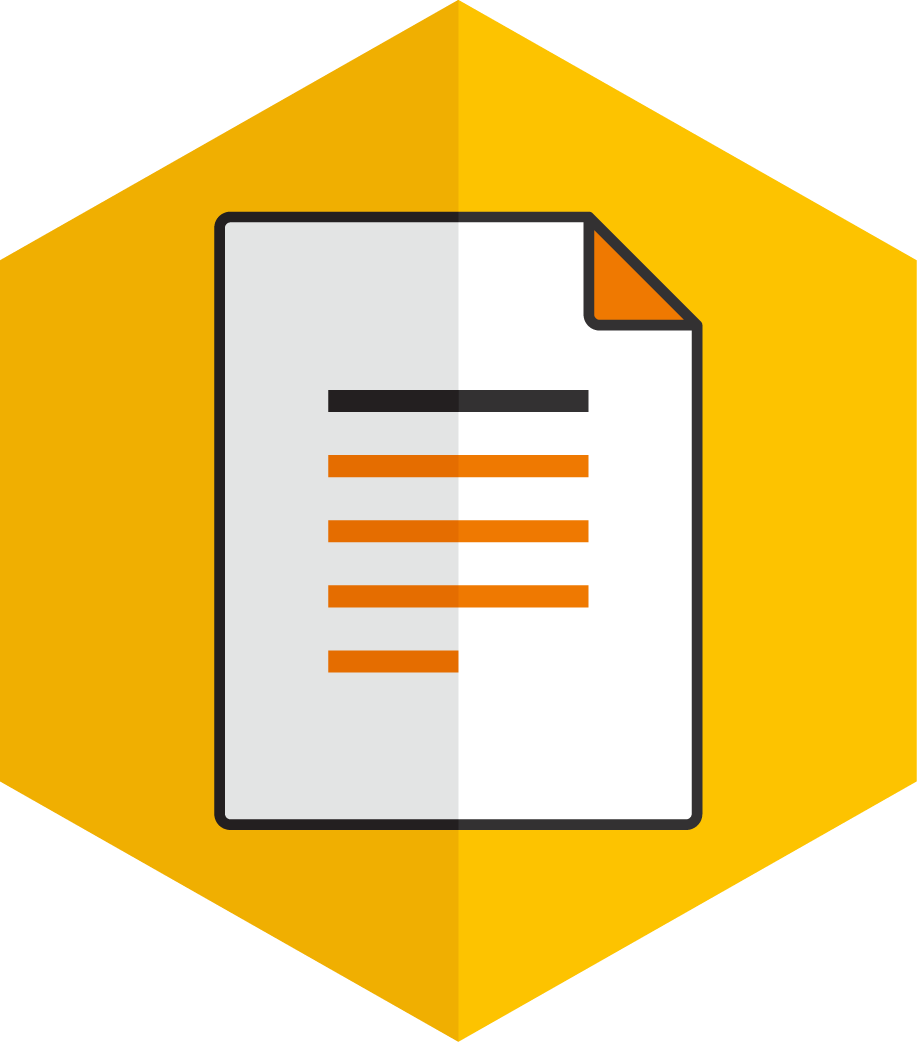 Project Brief
We need to have a clear idea of your business goals and information about your company for a complete overview of the project. We would need access to: Analytics, Budget, Business Goals, Login Details, Target Demography, Target Geography.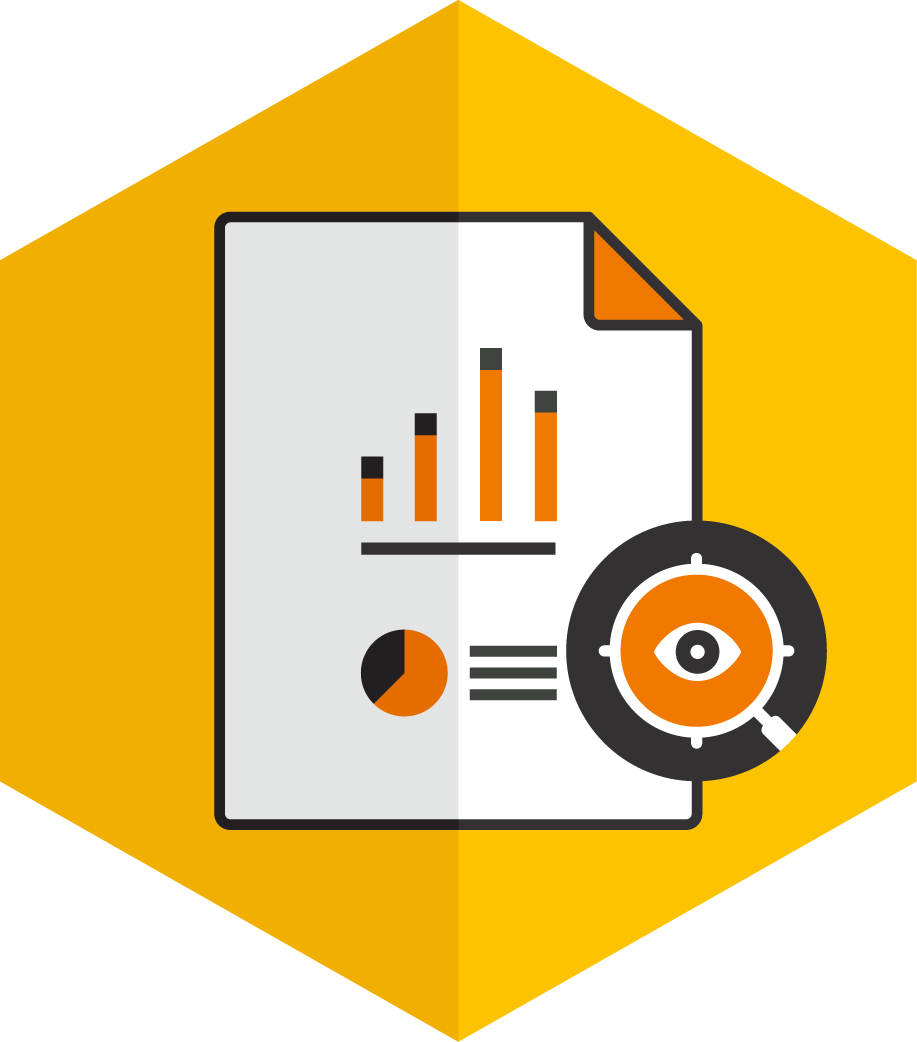 SEM Audit
We go through your current efforts (if any) for pay-per-click advertising through your analytics and current website.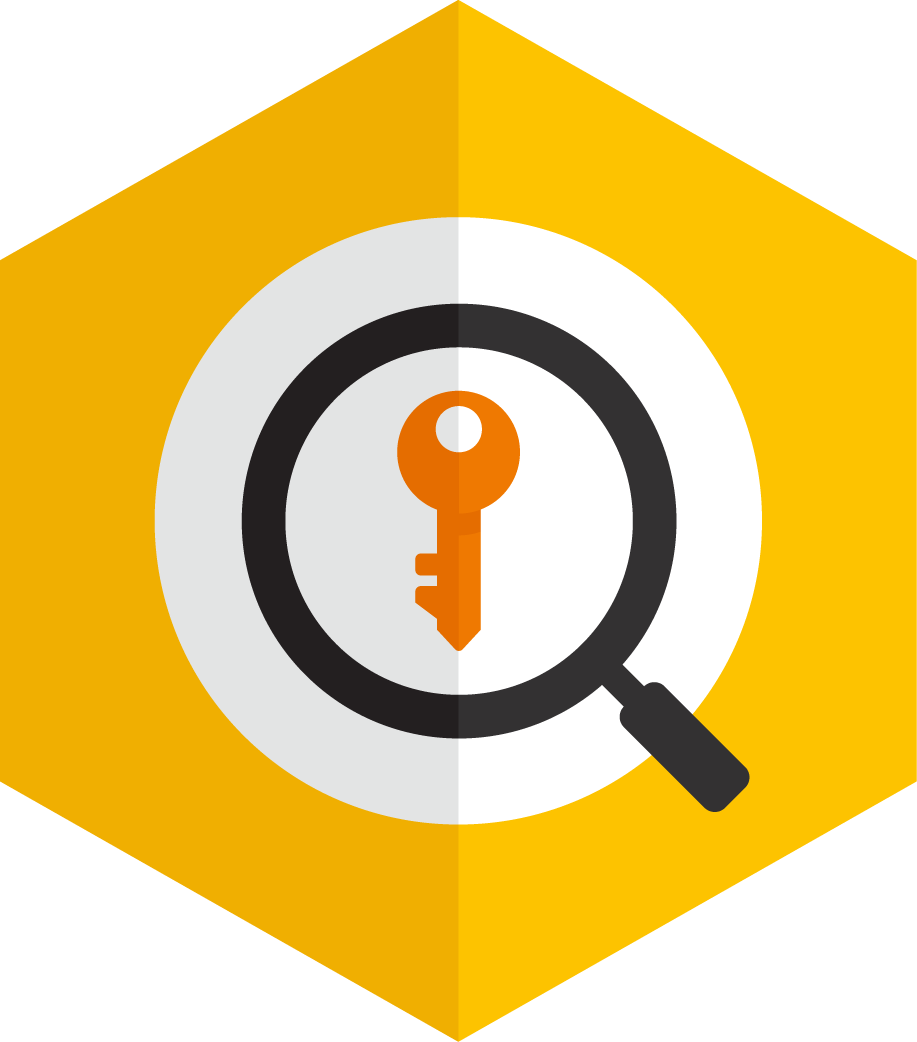 Keyword Research
We define the keywords you should target for the campaign based on the Project Brief.
Competitive Analysis
We base our competitors and ad copy on the keyword research conducted.
Strategy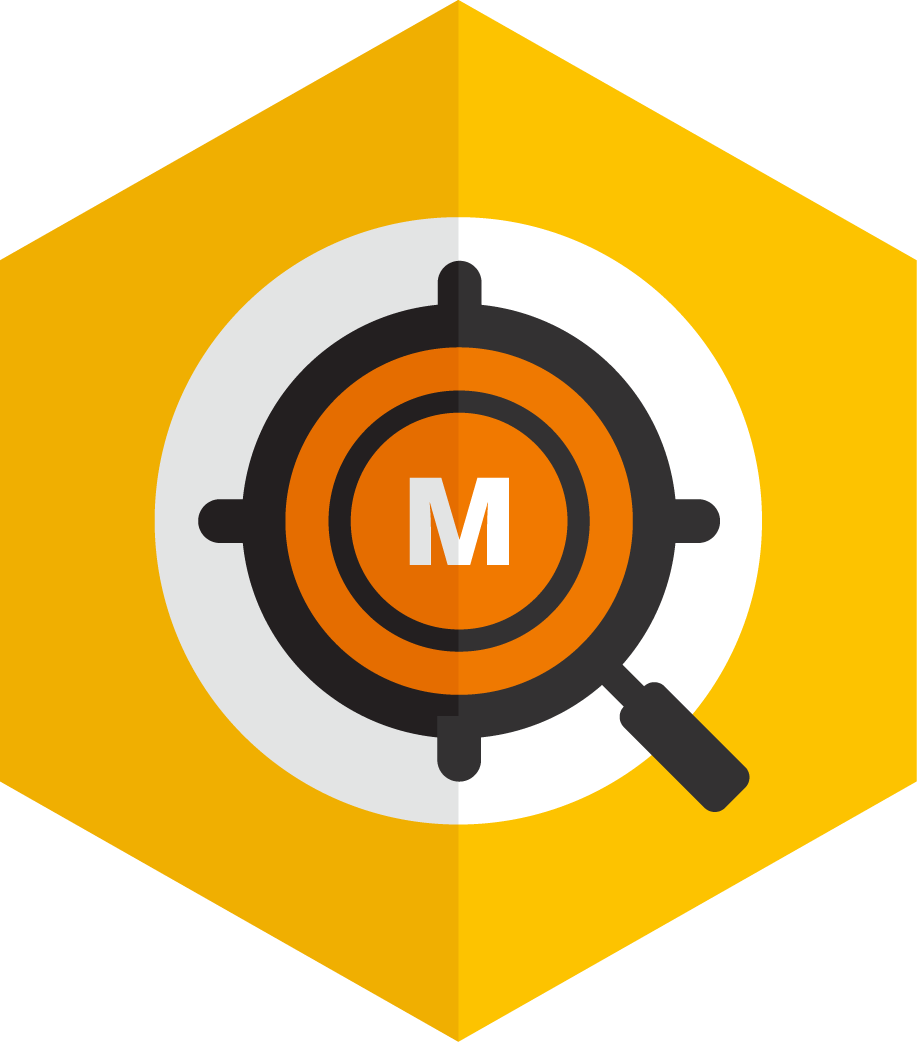 SEM Strategy
Determine PPC, display advertising and remarketing campaigns. Determine landing page recommendations and recommended budget for campaigns.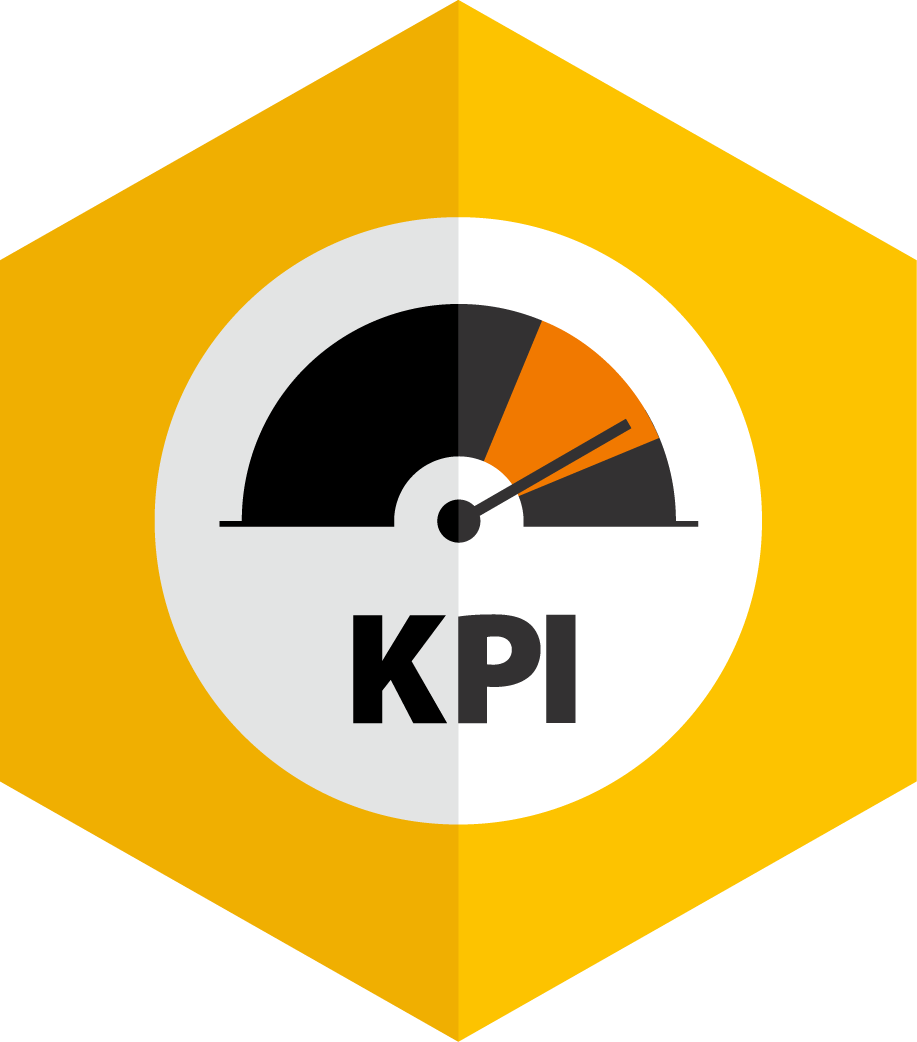 Determine KPIs
Decide on short term and long term KPIs for the campaigns
Landing Page Creation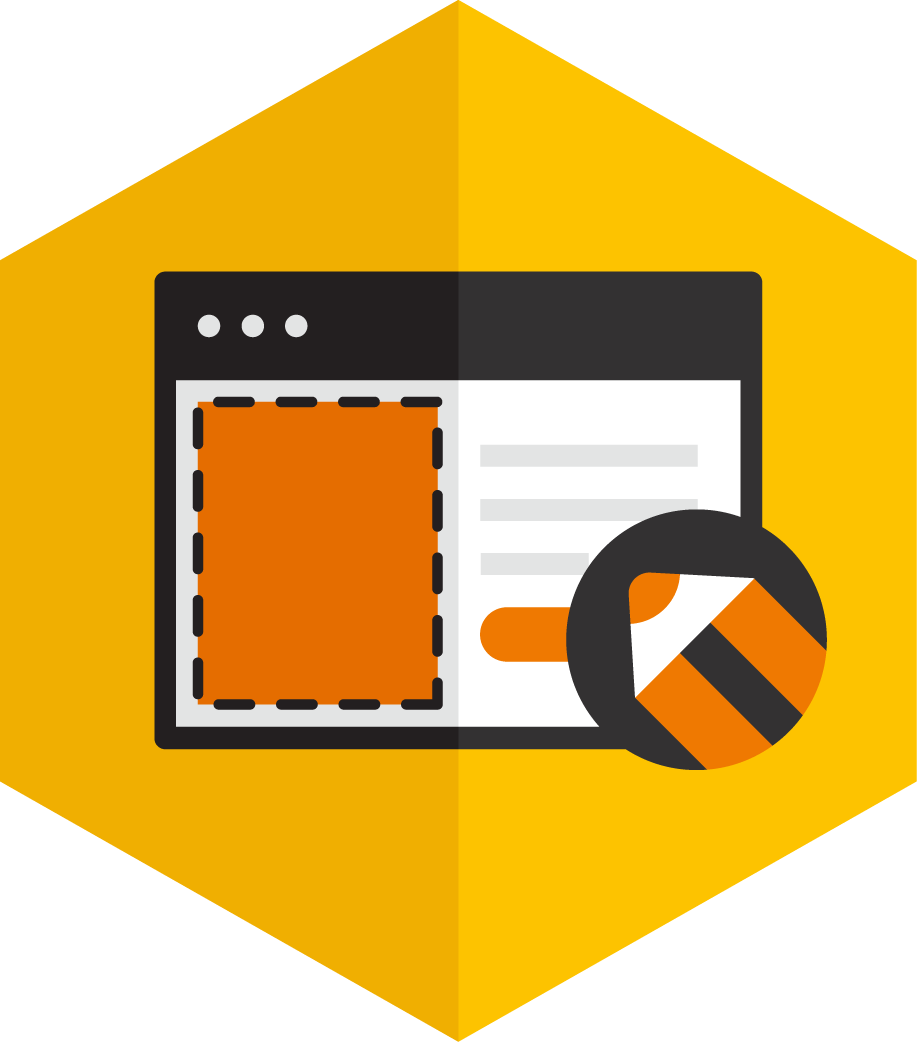 Landing Page Design (optional)
We create a highly optimized landing page for your campaign with strong call-to-actions.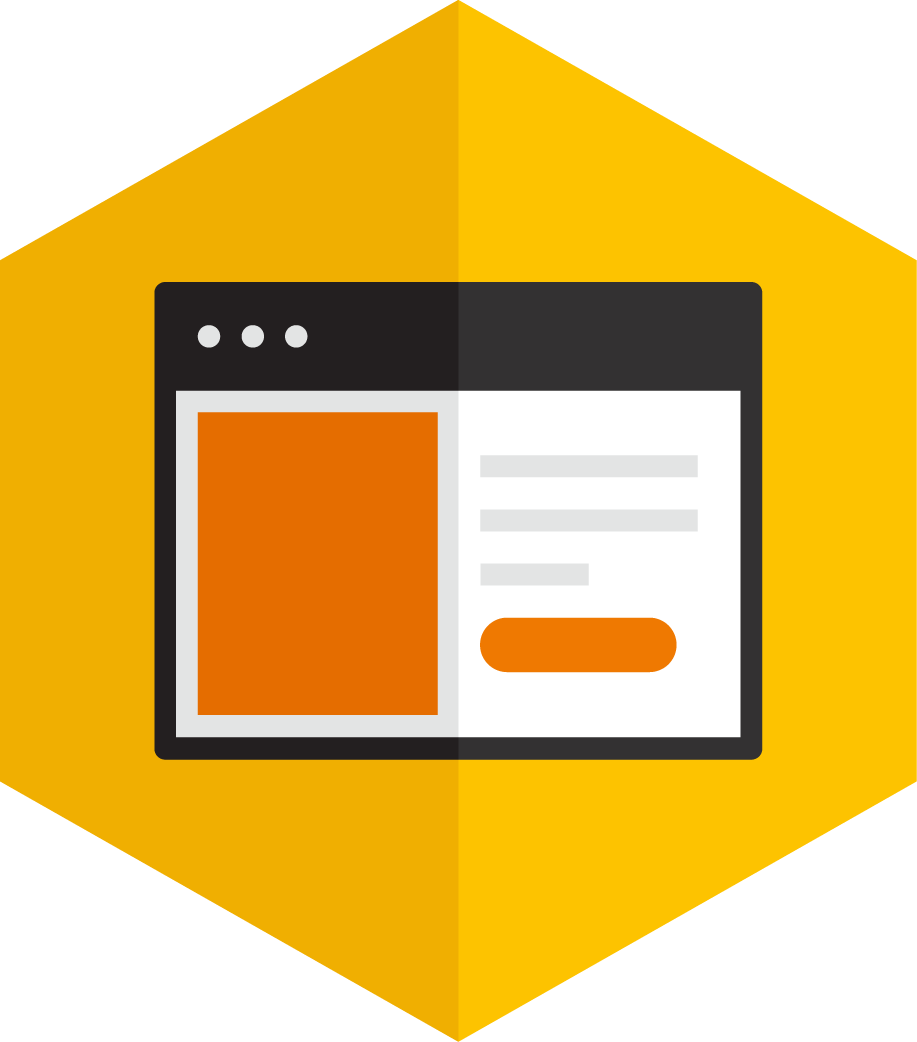 Implementation
We ensure goals are set up in the analytics and landing pages are optimized for quick page loads and high conversion.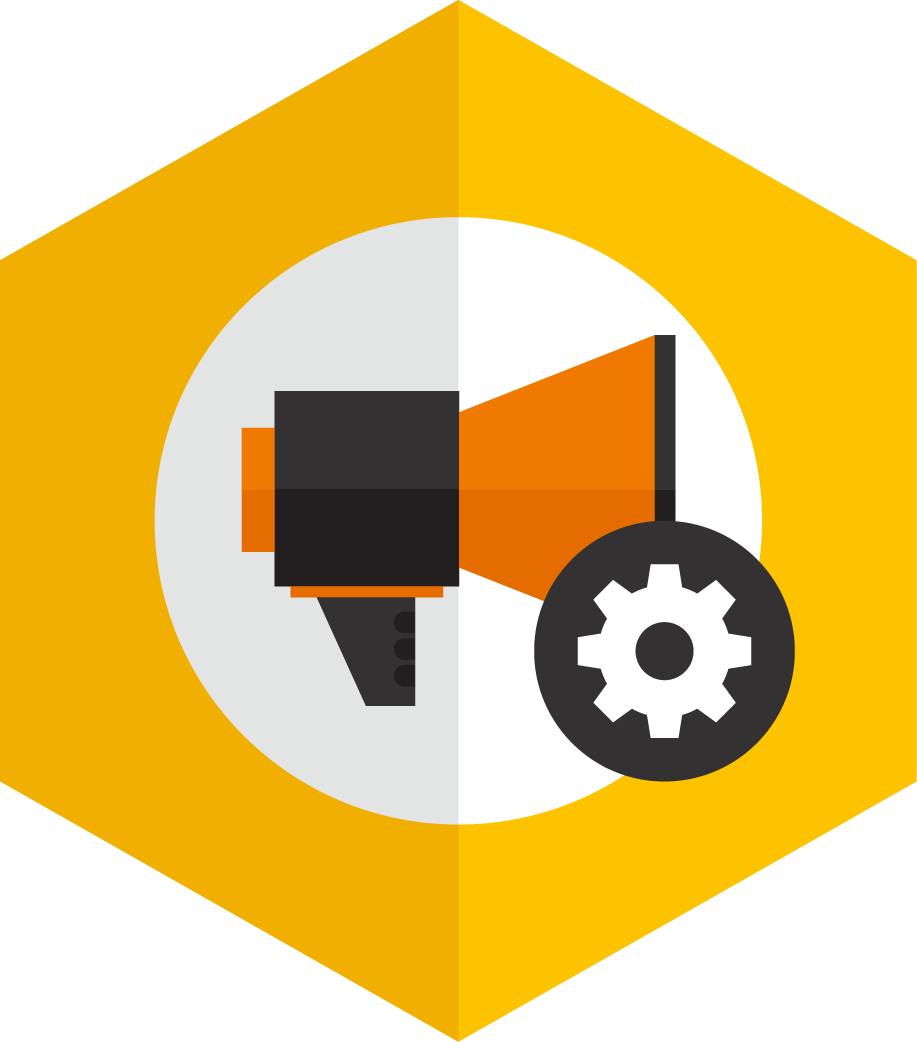 Campaign Setup
We create the campaigns for PPC, display, remarketing as necessary.
Optimize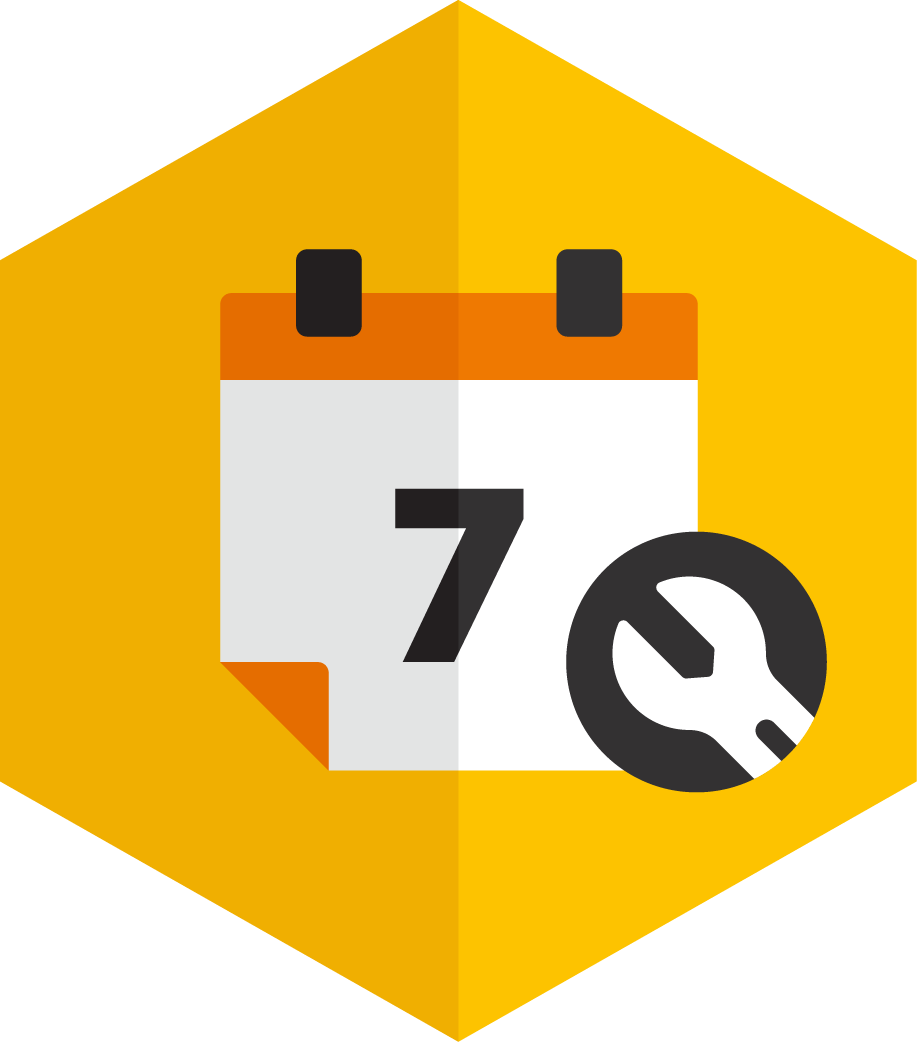 Weekly Adjustments
We track and adjust bids and landing pages on a weekly on-going basis.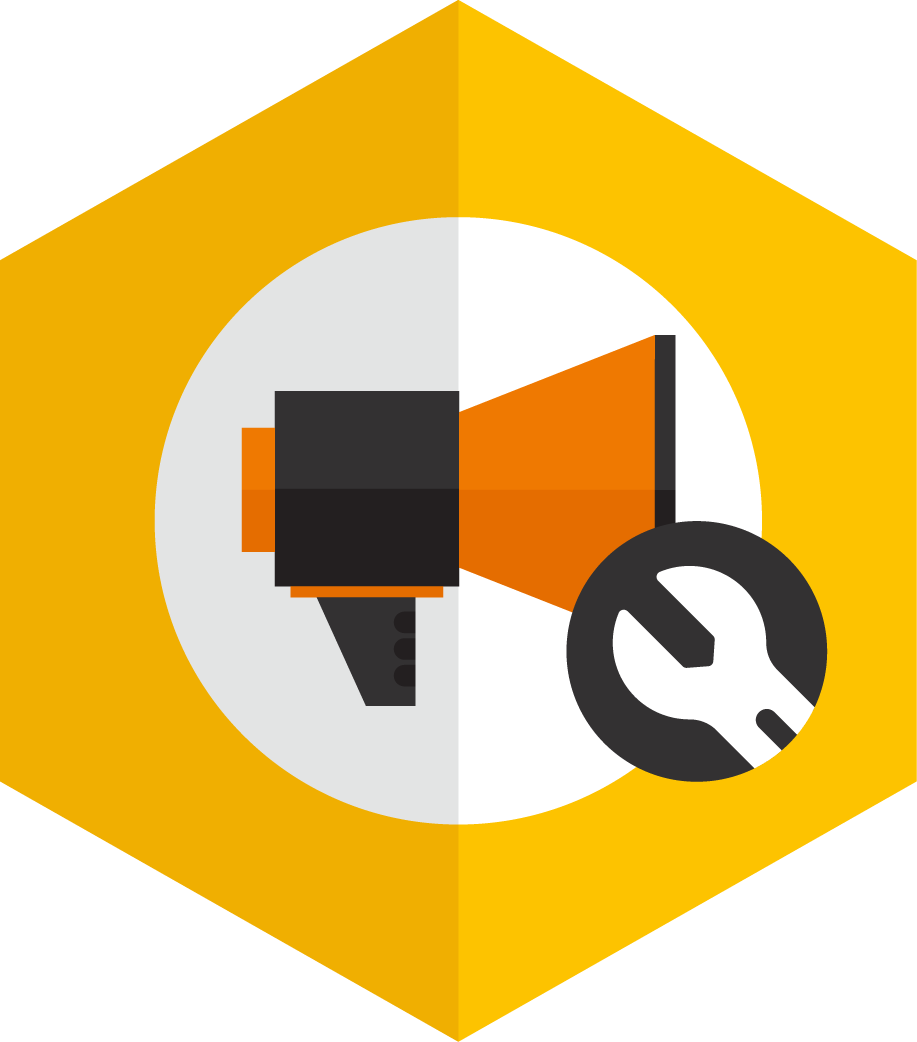 Campaign Adjustments
We make global changes to the campaign based on identified trends that lead to better conversions.
Reporting & Tweaking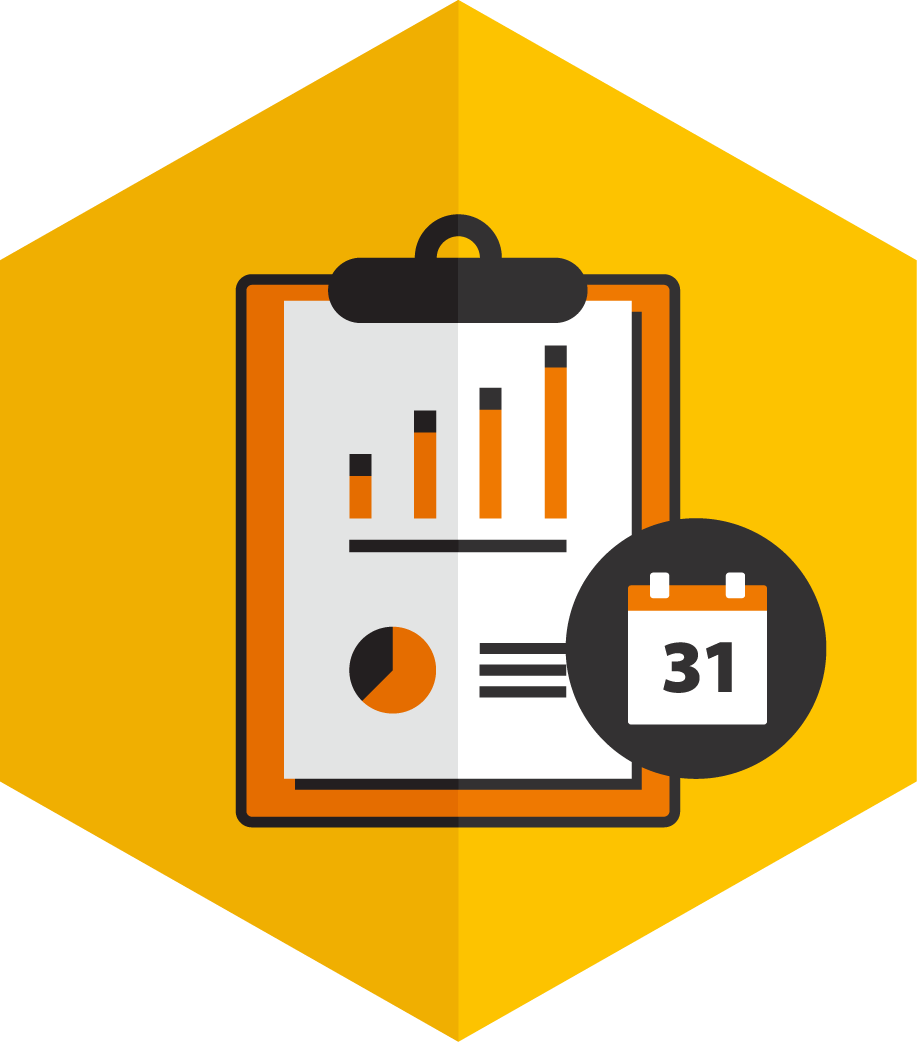 Monthly Report
Receive a monthly overview of results – goals, metrics, tasks completed and plans for forthcoming month.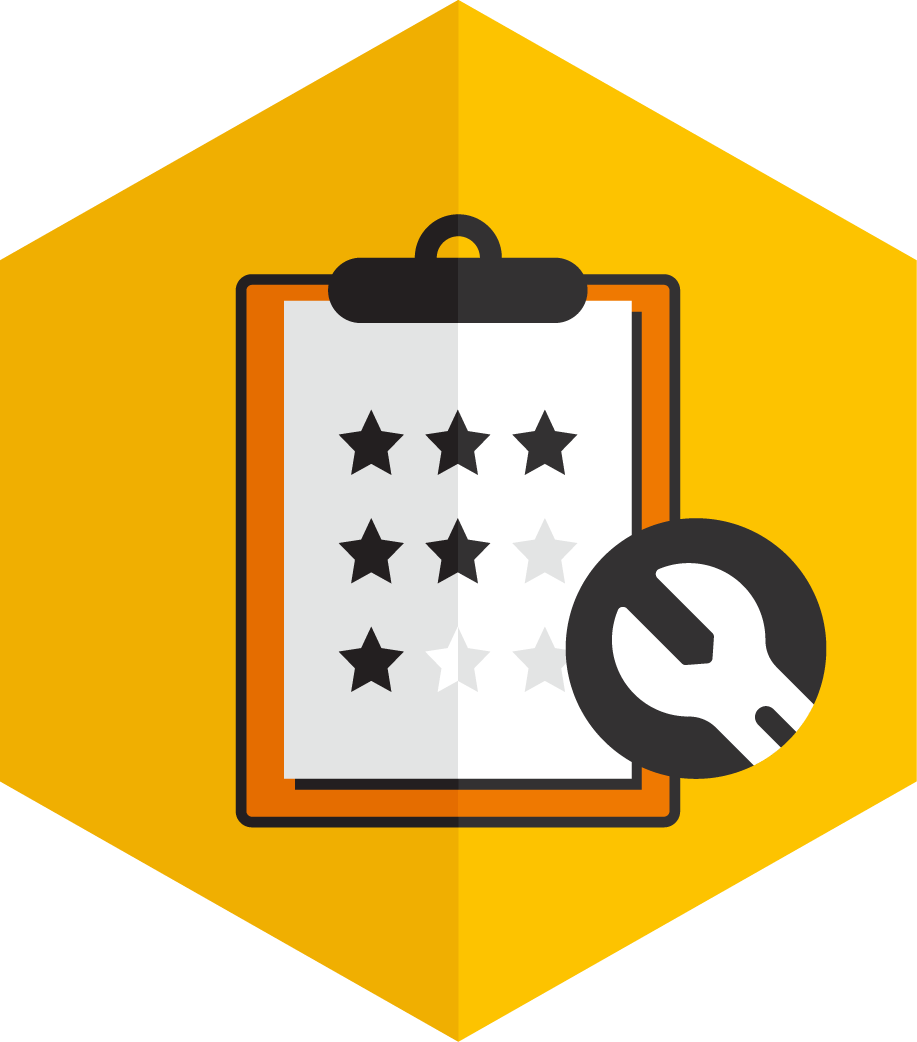 Quarterly Review & Tweak
Update the project based on 3-month results.
Get Results for Your Business Today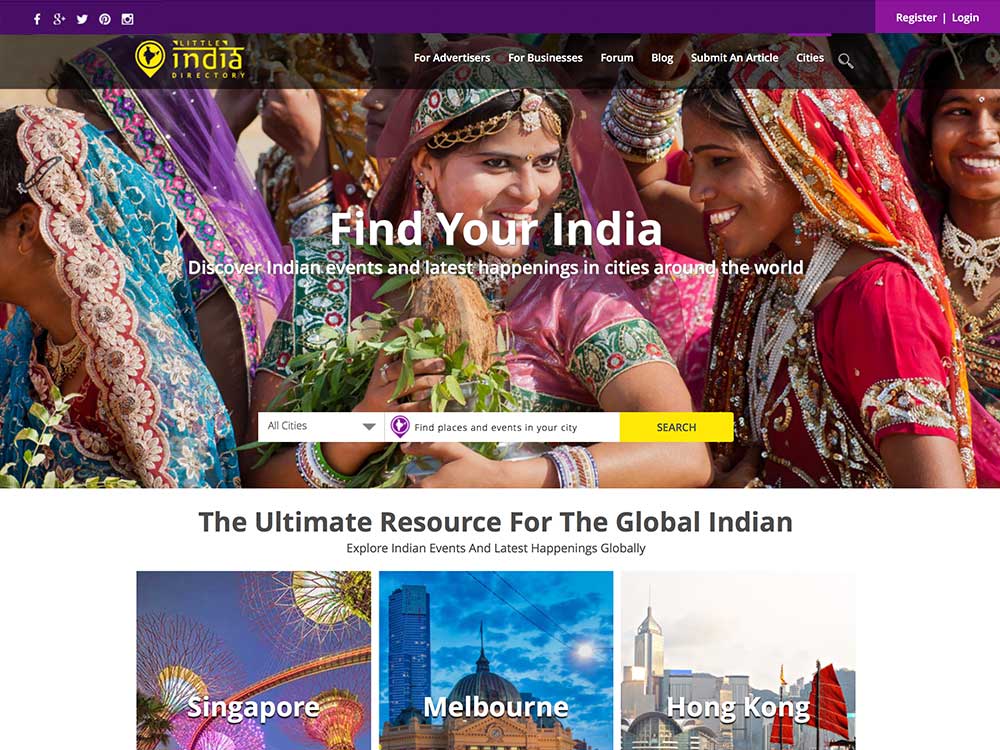 2Stallions Campaign
Grow your leads, increase your sales and get repeat traffic with our online marketing services where you work with experts in the industry
Grow targeted leads to your website with search engine optimization or pay per click advertising.
Increase brand awareness and traffic with display advertising, social media marketing and content marketing
Get repeat traffic and convert to sales with email marketing and conversion optimization
Latest From Our Blog
Google's core business is continuously improving its algorithms to predict and rank the most relevant organic search results to show to you. Today, it has grown to a mega-sized corporation that includes YouTube, which it paid $1.4 billion for in 2006.
As of April 2017, YouTube is the second most popular site in the world according to rankings released by Alexa Internet, a web traffic analysis company. Over the years, Google has brought the same approach to ranking videos on YouTube, with marketers increasingly using it as a business promotion tool. So, what's in it for you as a business? At its simplest – the more views your video gets, the higher you rank on YouTube. However, those views can translate into the following benefits for your business:
Appearing not just on YouTube, but also Google search results
Higher traffic to your website or online store
Greater brand awareness amongst your audience
Increased trust in your brand
Higher sales
A wider reach for your brand
In addition to that, Cisco predicts that the by 2030, 70% of the Internet will consist of videos and 30% will be a mix of other things. Psychologically speaking, most people would prefer to watch a video rather than read a lengthy article about a certain topic. Hence using video will improve readability. But, there is a limit. You should stick to a length of 3-10 minutes per video to improve retention rate. As you can see from the Wistia graph, engagement drops off badly from the get-go for videos longer than 10 minutes.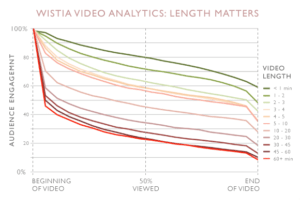 Video also plays a huge part in the buying process. Most people look at product reviews before making a purchasing decision. In fact, Google says 68% of YouTube users watched YouTube to help make a purchase decision. What's better than a YouTube video to show products in-action rather than leaving it up to the imagination of the reader?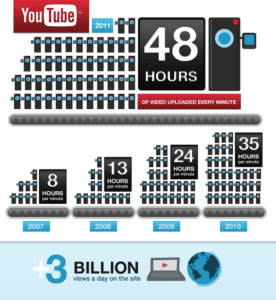 Steps To Rank Your YouTube Videos Higher
If you're convinced to take YouTube videos seriously as a driver for your business, then read on to learn about how you can dominate Google through the use of YouTube videos.
Step #1 Create the video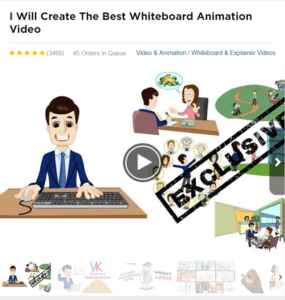 Creating a video is the most obvious step when it comes to ranking your YouTube video but it also presents the highest barrier to entry. The longer the video, the more expensive it will be. A minimum charge of US$250 is standard for a 90-second explainer video amongst freelancers, with the usual trade-offs of quality versus price.
You can also try creating your own videos if quality is not a major concern and you have time on your hands. There are apps such as Powtoon that help you to create your own professional looking videos. Just remember to make it short and sweet.
Step #2 Create a YouTube channel

Using your Gmail account, you can create a YouTube channel for your company. Be sure to have your brand name within the name of the channel.
Step #3 Upload Your Video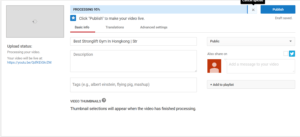 When uploading, make sure you fill in a description and add appropriate tags. I recommend you write around 200+ words for the description and add at least 10 tags that consist of targeted keywords and related keywords.
Step #4 Optimize the Video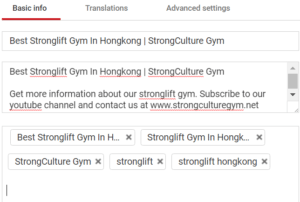 You can further optimize the video by changing the "location," "language," and "upload date" from the advanced settings page.
Here's an Example
Let's assume you own a powerlifting gym in Hong Kong called Strong Culture Gym, and you want to promote it online. The easiest and cheapest way to do this is to use YouTube videos.
Before you start investing in videos though, find out which keywords you should target. The best tool to use for this is the free Google Keyword Planner. You can find out more about using it here.
Below is the step-by-step process on how I ranked Strong Culture Gym:
First, I researched keywords for gyms and decided to go with "best powerlifting gym in hongkong" as it is specific and likely to provide the best ROIs from viewers despite lower search volume
Next, I created a 3-5 minute video about powerlifting
Then, I created a YouTube channel named "StrongCulture Gym" – using the brand of my gym
Finally, I optimized the video on YouTube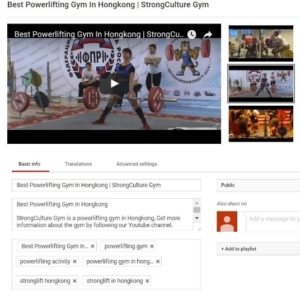 I added several appropriate keywords about the gym, together with related keywords, to the description and tags
You should also add annotations to your video to create clickable links directly on the video but since that requires having a website, which this hypothetical gym does not, I decided to make do with a phone number in the description to allow viewers to contact the company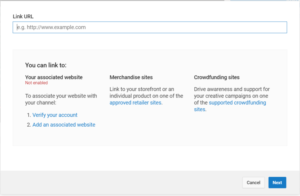 And voila! Upon publishing, I see a near instant result directly on Google HK search results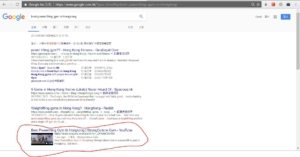 Not all examples may yield instant results, especially for very high competition keywords. And sometimes, after an initial surge, the result may also disappear from the 1st page if it doesn't generate sufficient engagement.
However, for many businesses, YouTube still presents a massive opportunity to generate awareness. Google's algorithm tries to show structured snippet results on the 1st page search results, and videos are a great type of those that deliver better click through rates (CTRs) for Google.
Quick FAQ To Dominate On Google With Videos
We're used to minds racing when we explain the potential of YouTube to businesses we work with, followed by some quick fire questions. We decided to save you and ourselves some back and forth by answering some of the most common questions asked to dominate Google using YouTube videos.
Will this method always work?
No, it depends a lot on your keyword research and video optimization. The key is to find niche keywords that get you the targeted traffic. Don't just aim for search volume.
Will my videos also give me instant results like your example above?
Yes and no. If you try for very high search volume keywords that convert, you will have a harder time ranking those keywords. Having said that, not many companies are using this technique yet – so you can use this to get a jump on them. You can maximize exposure with a well-thought out content strategy and uploading videos regularly that add value while targeting different keywords.
Will it bring my company more sales/leads?
Will my video stay on the 1st page forever once it is there?
We both know the answer to that. The 1st page of Google search results is the most volatile, and it requires a sustained effort to keep your videos there – similar to SEO for your website.
While we hope that our short primer on how to dominate Google through video provides most of you with food for thought, and spurs action in some, we cannot stress enough that optimizing videos to rank on Google can be time-consuming so don't get discouraged.
If your business is looking for such services or advice, check out our SEO service page. You can also leave any questions, concerns, and comments below.
Email marketing is not dead. In the past, the focus of email marketing was coming up with attractive (and sometimes misleading) headlines in the hopes of grabbing someone's attention. While the headline is still important, marketers have evolved to make emails more noticeable.
Text based emails a requirement as they are best for those with slow internet connections. However, a clever combination of visuals and words are more effective in keeping your audience engaged. This is where HTML email templates come in.
HTML emails are more attractive to viewers as they are more visual and interactive. Don't let the programming term throw you off, though. Email marketing software should make it easy for you to set one up quickly. Before we get into that, let's see why email marketing is important.
Why is Email Marketing Important?
Emails are prone to be deleted or left unread by recipients. This results in some business owners and marketers dismissing email marketing without a second thought. However, according to Campaign Monitor, such dismissal mean you could miss out on:
Getting a wider reach
Having your message seen
Achieving higher conversion rates
Getting higher ROIs
These are just some of the benefits of email marketing. If you want to make more product sales and earn the trust of your audience, I recommend you start utilizing it. Still not convinced? Read the 10 benefits of email marketing.
While creating HTML email templates may sound daunting, most email marketing software are designed to make implementing them easier. Now, let's talk about the most popular one amongst small and medium businesses – MailChimp.
What Is MailChimp?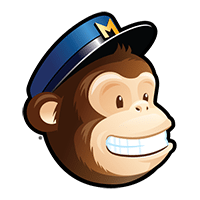 MailChimp is an email marketing software that will change the way you market your product online. It offers a variety of easy options for designing, sending, and saving email templates.
The software has an easy to use interface, making it one of the most popular software out there.  Just ask the millions of users who continue to use MailChimp as their email marketing tool. Already using MailChimp but finding it hard to build a mailing list? Check out Mailing List 101: Why You Need One And How To Build It.
Why Use MailChimp?
Here are a few reasons why users prefer MailChimp for their email marketing:
It will be your personal newsletter-publishing platform, allowing you to create newsletters of varying types, fast and easy.
Empowers you to build a list of the people you want to market your products to, and save the list for use later on.
Helps you to create and save custom templates for your products, thus saving you the trouble of writing a new one every time the need arises.
The best bit is that MailChimp offers a free-to-use version that lets you grow to 2,000 subscribers and send out 12,000 emails per month at NO cost.
Due to its popularity, I'm using MailChimp to show you how to set up a custom email template in the next section. If you're looking for options other than MailChimp – scroll past the next section to read about them.
How To Set Up A Basic Campaign Email Using MailChimp Templates
Once you've signed up at MailChimp for your account, you can follow this step-by-step guide to make a simple, yet beautiful, email using an existing MailChimp template.
1. Login with your account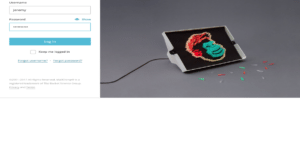 2. Click "Templates"

3.Choose"Create Template"

4. On the next screen, you will see three options to get started with templates -Layouts, Themes and Code your own.
Layouts provide you with a plain HTML email layout created by MailChimp.
Themes give you options of several complete email templates filled with dummy content.
'Code your own' is for developers, and shows you pure HTML code to work with and requires programming skills.

5. Choose Themes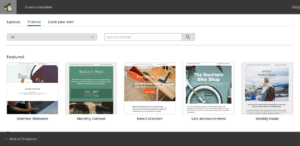 6. I will choose the "New Collection" Theme for this guide.
7. In the next screen, you should see the email to be sent out on the left and the Designing tools on the right.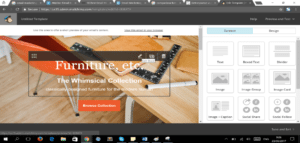 8. Designing tools have 2 tabs, for content and design.
Content includes elements used to design within our email template. 
Design is setting for overall email elements like text font size, font color, etc. 
9. If you want to edit an element within the email shown on the left, just hover your cursor over that element and it will show a black border around it. When this happens, just click the pencil icon and the Designing pane on the right will switch to display the currently selected element settings.
10. To add a new element, select the element you want from the Designing Tools under the Content tab and drag and drop it to the Email on the left side, placing it where you want it. The Designing pane changes to show the settings for the new element so you can make the changes you want to it before you hit 'Save and Close'.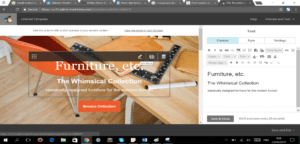 11. Make your edits and hit "Save & Close"
12. After you have made the changes you want to the email, you can click Preview & Test.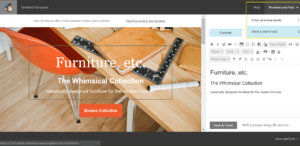 13. The preview screen shows how your email template would look like on both desktop and mobile.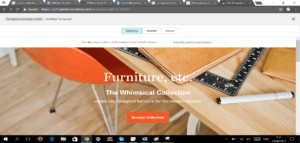 14. Test Mode asks you for a test recipient's email address. If you want to test the template on multiple emails, simply separate them with a comma.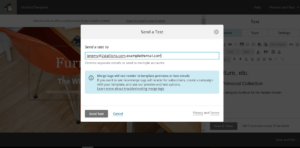 15. Once everything looks perfect, you're good to go. Remember to hit save and exit after giving your template a name.
That's it. It's simple, right?
Tricks To Create An Email Template Using MailChimp
Here are a few tricks for creating an email template that is compatible with almost any email client (Gmail, Outlook, etc):
If you have coding knowledge, be sure NOT to use margins
Use " " (white space) instead of ' '
Use images instead of text
Less details, more links
Even though MailChimp will scale down images for you, you need to make the image size the same as the container size to avoid inconsistencies when sending to multiple email clients.
What other options are there?
If you don't think MailChimp is for you, don't worry. There are a lot of email marketing software options although most others do not have a free version like MailChimp. These are some of the others I've used or currently use:
SendPulse (https://sendpulse.com/)

Has a survey management system that can help us collect responses from our clients to know what they're interested in.
AWeber (https://www.aweber.com/)

Has a Spam check that will let us know if our email may be considered spam before we send it.
Infusionsoft (https://www.infusionsoft.com/)

Great email marketing software. It has powerful analytics, a baked-in CRM, campaign builder and an e-commerce platform. This is what we use at 2Stallions and it's very powerful and works great!
If you're already using email marketing software and are wondering what's next or how to optimize your business further – a marketing automation software may be what your business is looking for. Read Why Big Brands Rely On Marketing Automation To Do The Heavy Lifting to learn more about the benefits of automation.
Want to know more about email marketing? Subscribe and we will share more such interesting content with you in the future.
Get Results for Your Business Today