Our SEM Process for
Pay-Per-Click Advertising
Audit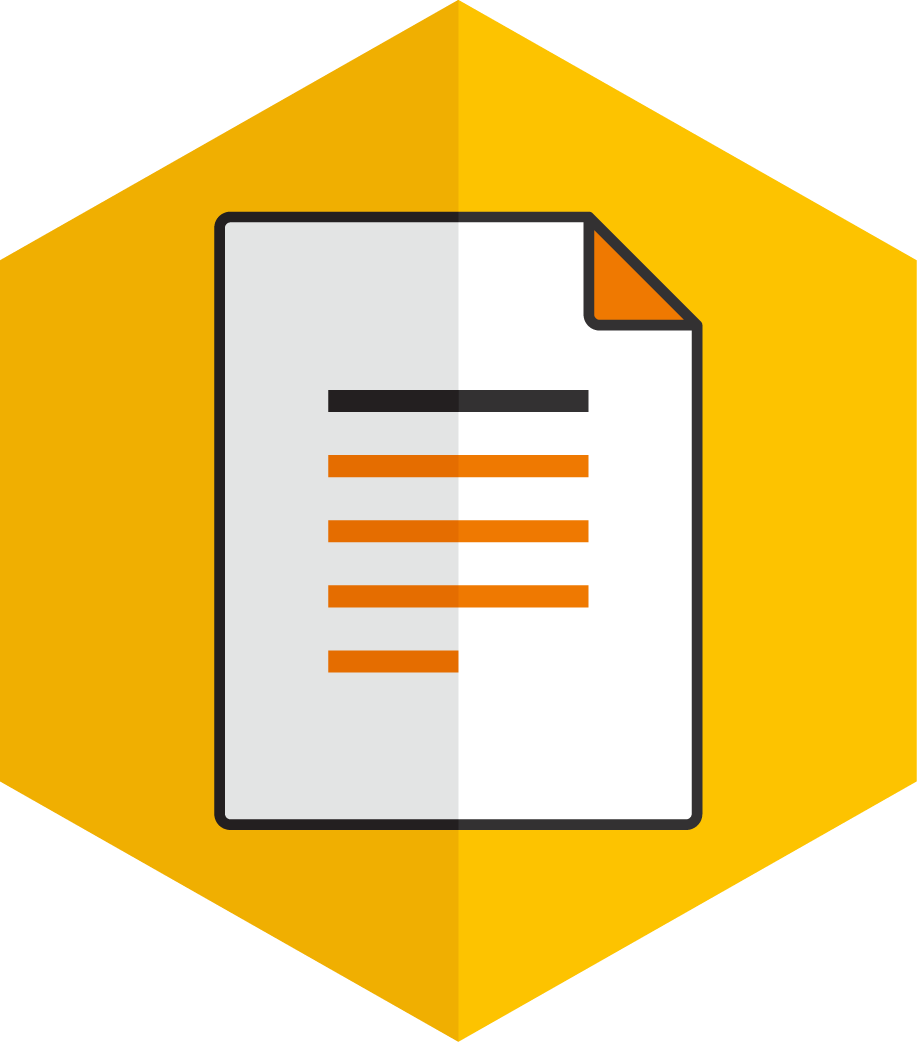 Project Brief
We need to have a clear idea of your business goals and information about your company for a complete overview of the project. We would need access to: Analytics, Budget, Business Goals, Login Details, Target Demography, Target Geography.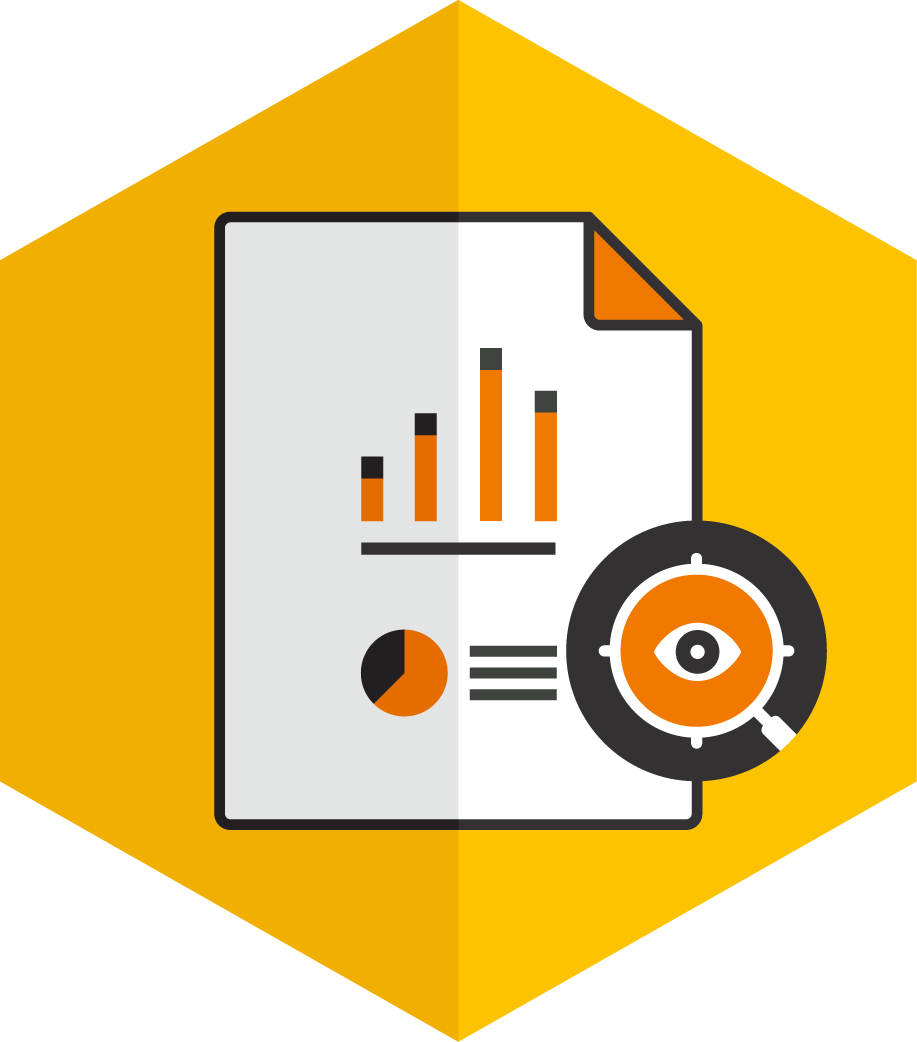 SEM Audit
We go through your current efforts (if any) for pay-per-click advertising through your analytics and current website.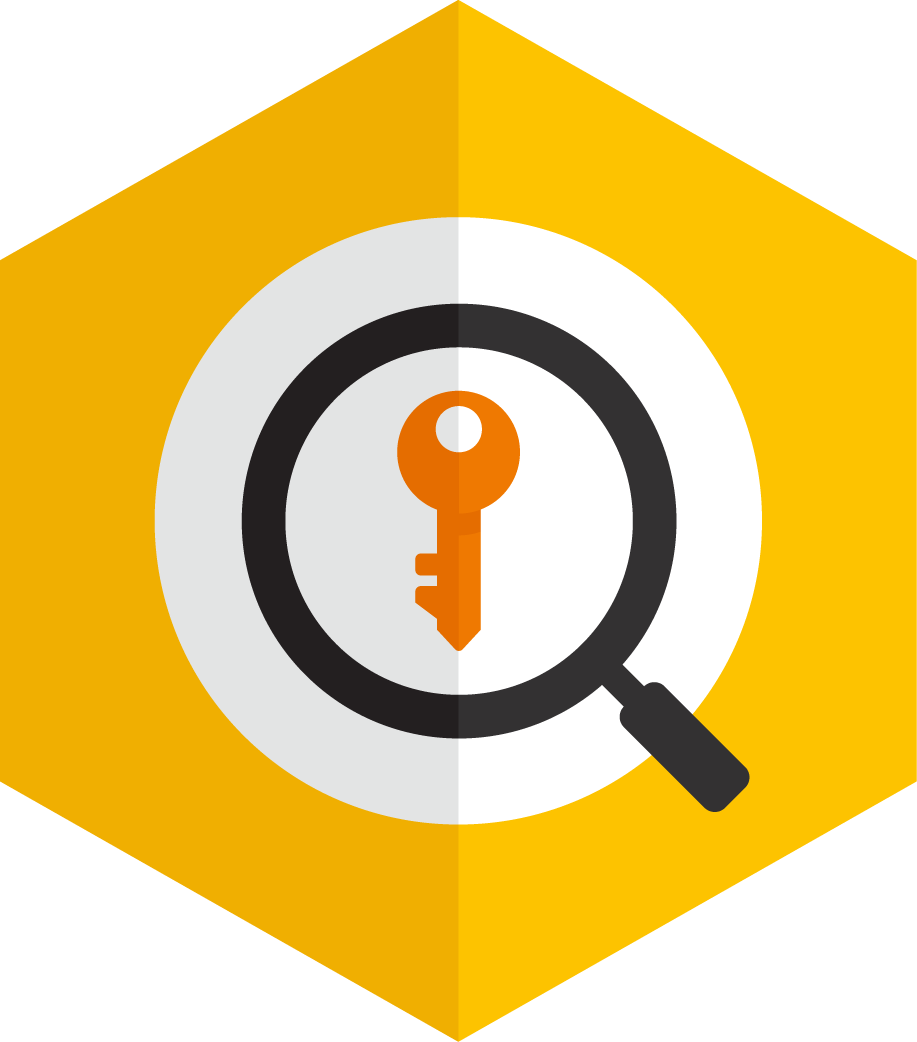 Keyword Research
We define the keywords you should target for the campaign based on the Project Brief.
Competitive Analysis
We base our competitors and ad copy on the keyword research conducted.
Strategy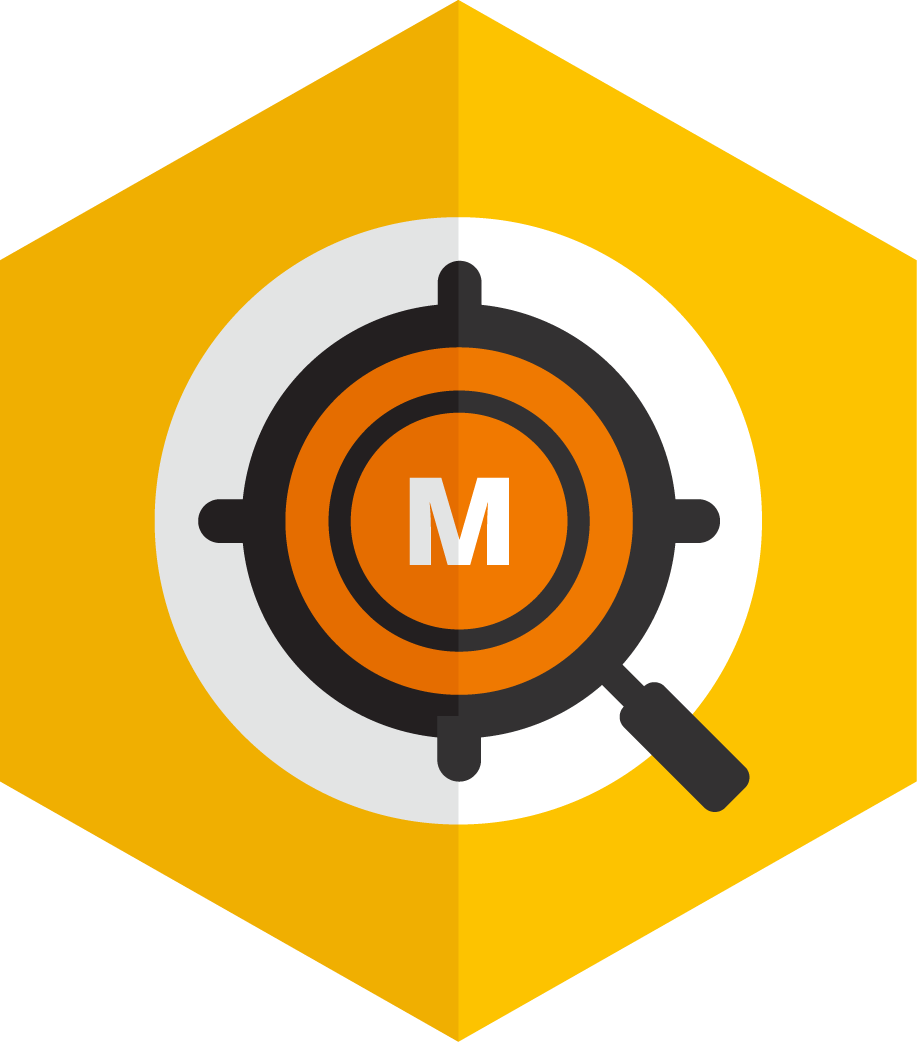 SEM Strategy
Determine PPC, display advertising and remarketing campaigns. Determine landing page recommendations and recommended budget for campaigns.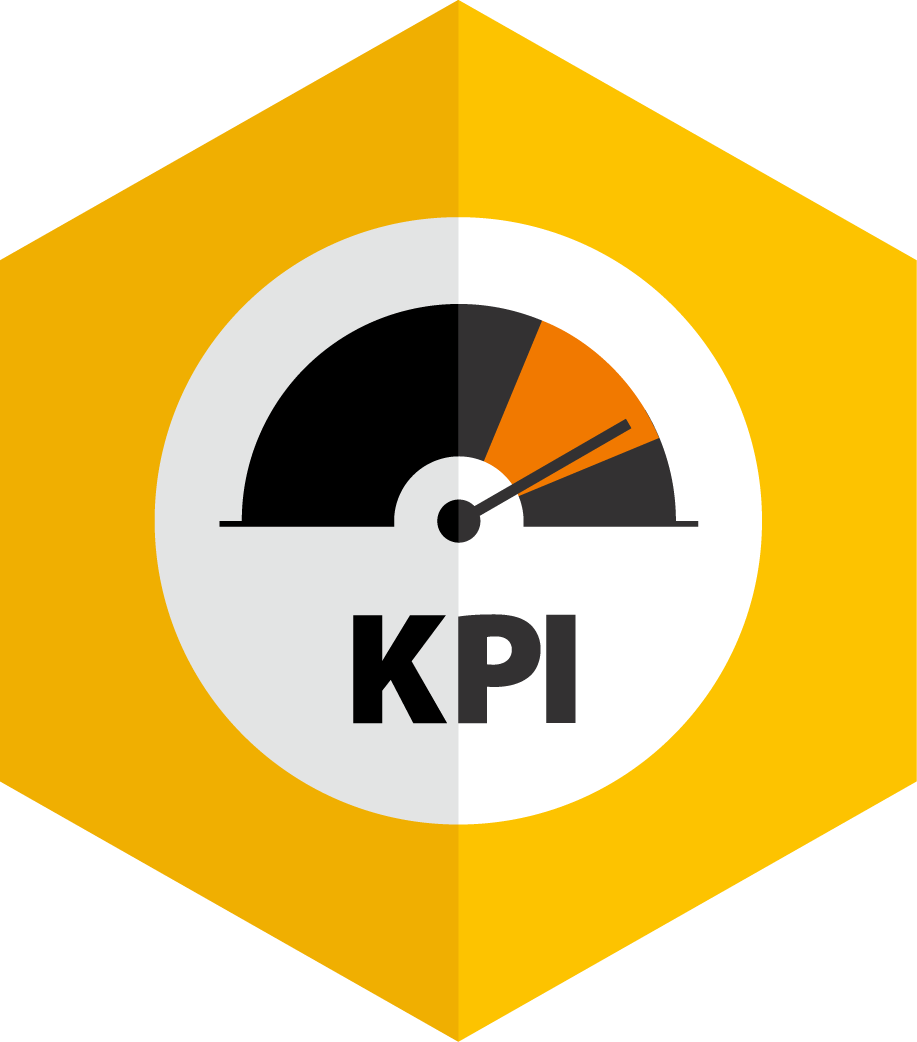 Determine KPIs
Decide on short term and long term KPIs for the campaigns
Landing Page Creation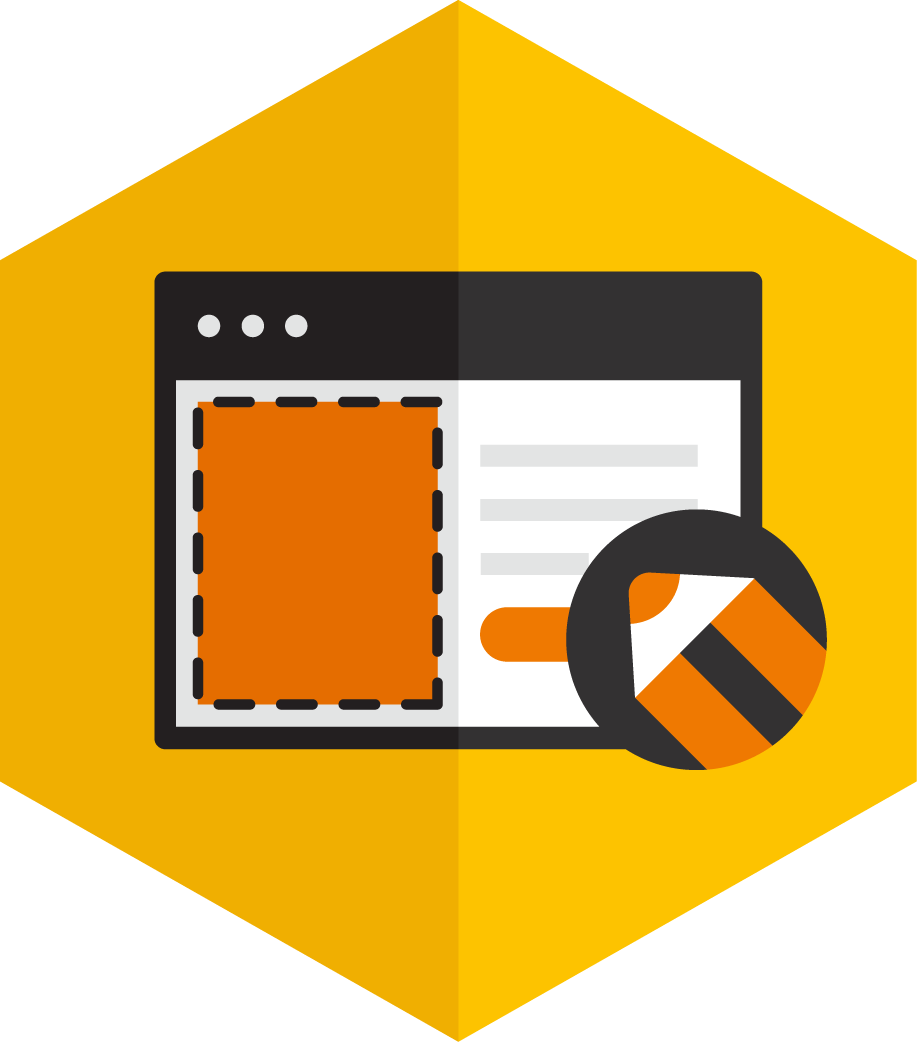 Landing Page Design (optional)
We create a highly optimized landing page for your campaign with strong call-to-actions.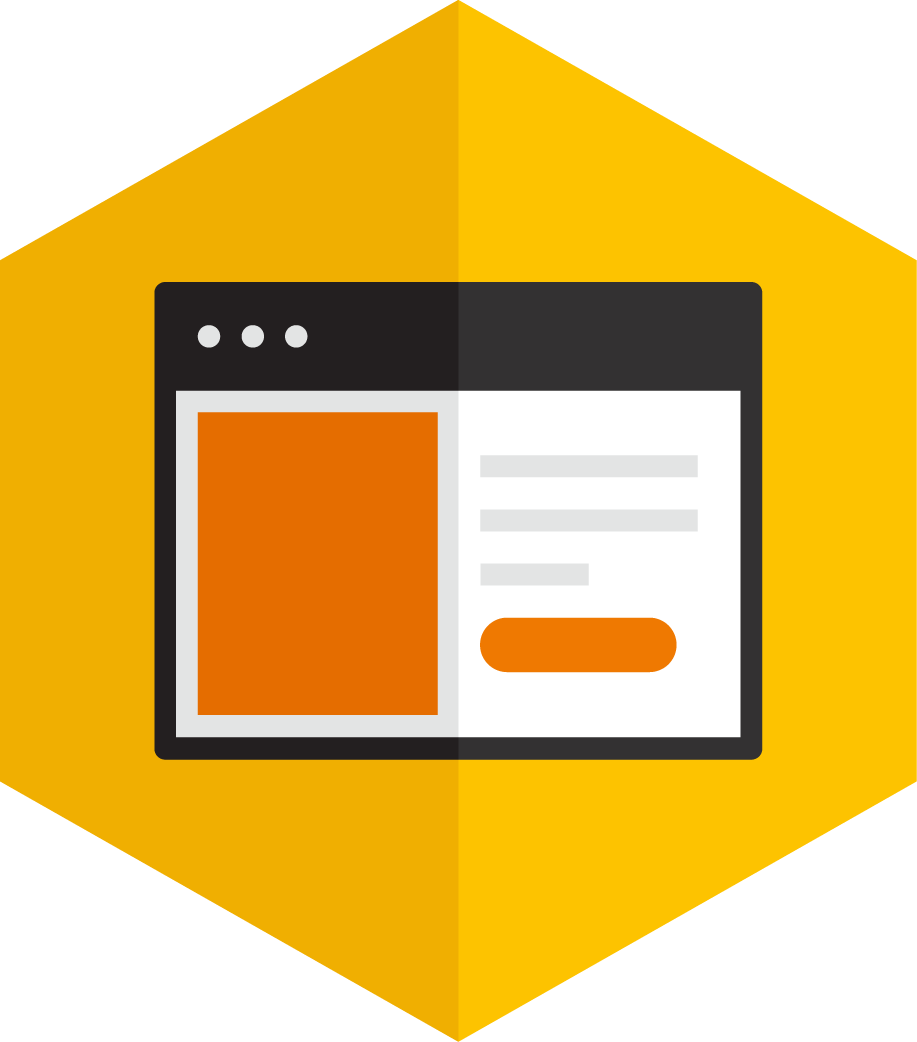 Implementation
We ensure goals are set up in the analytics and landing pages are optimized for quick page loads and high conversion.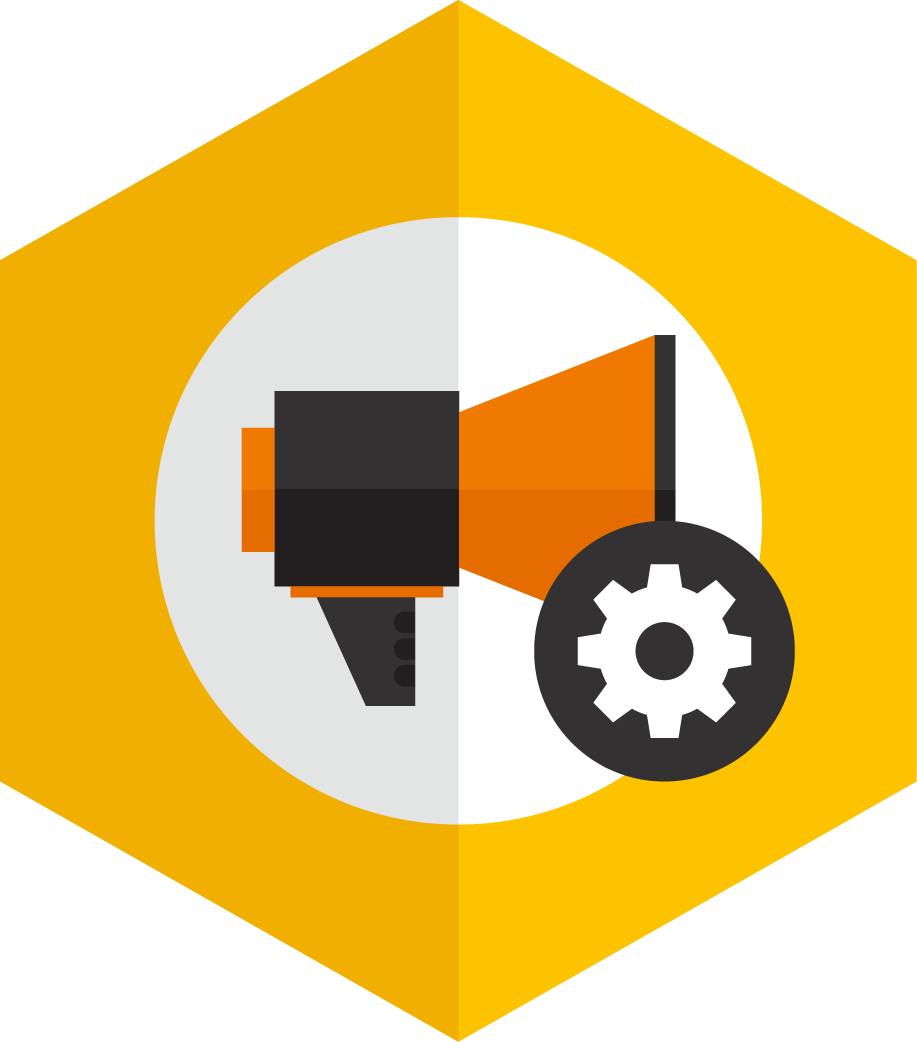 Campaign Setup
We create the campaigns for PPC, display, remarketing as necessary.
Optimize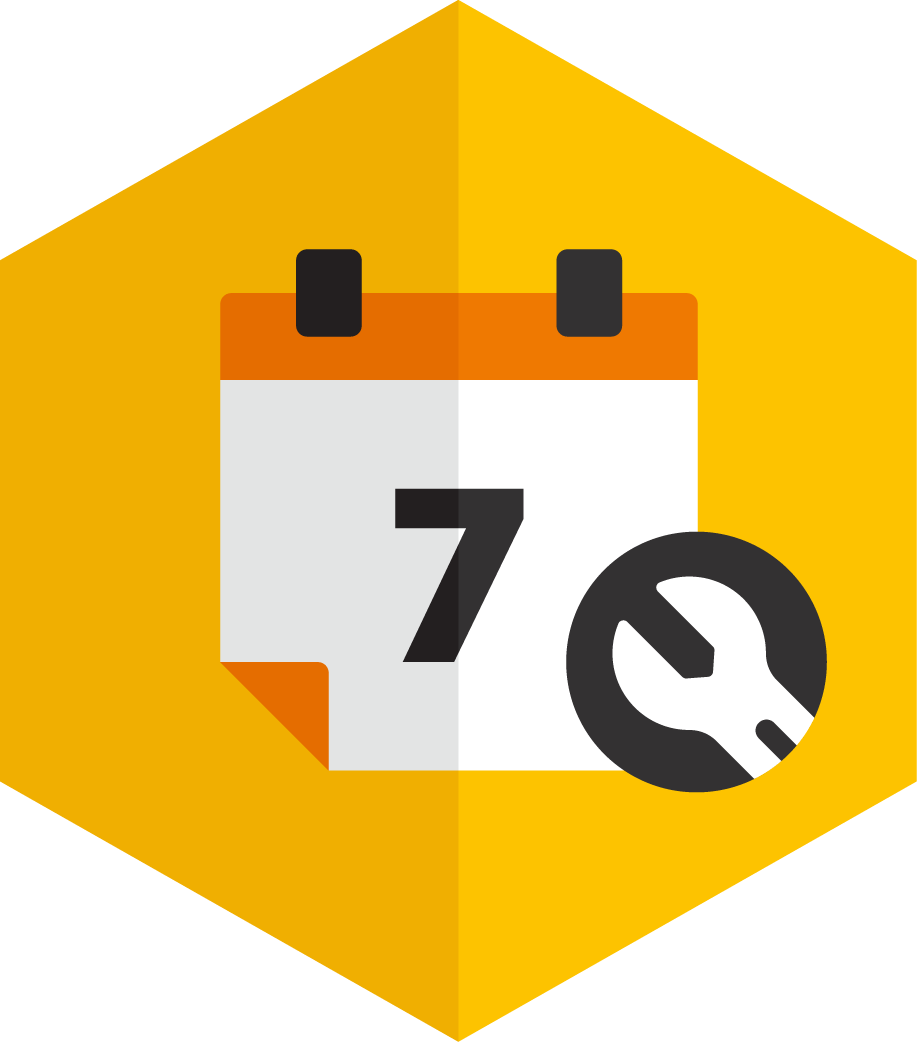 Weekly Adjustments
We track and adjust bids and landing pages on a weekly on-going basis.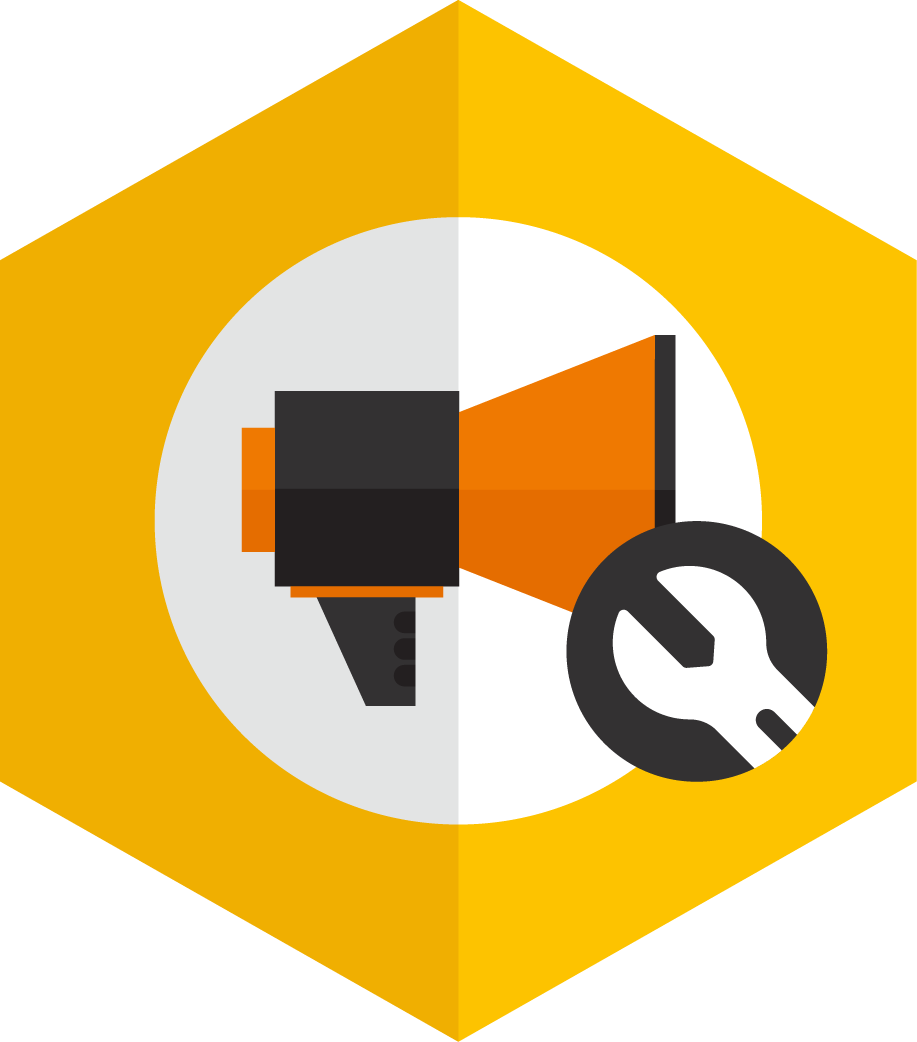 Campaign Adjustments
We make global changes to the campaign based on identified trends that lead to better conversions.
Reporting & Tweaking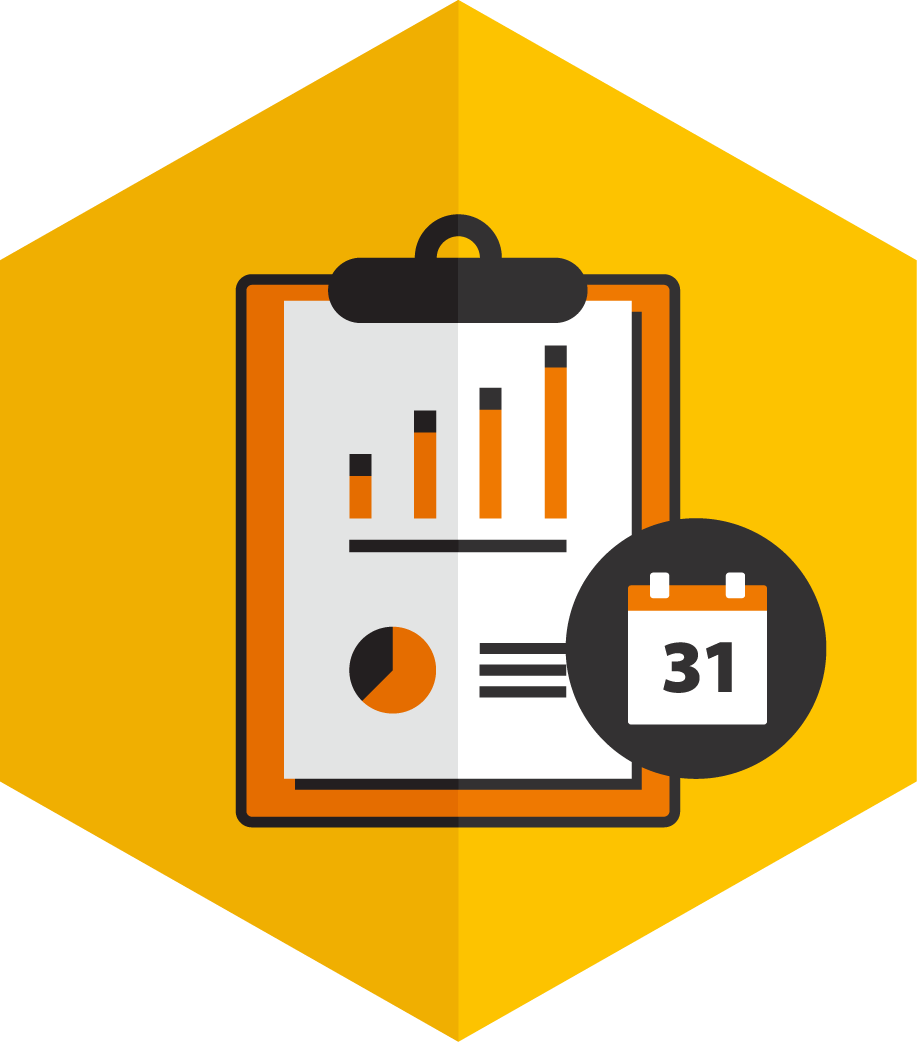 Monthly Report
Receive a monthly overview of results – goals, metrics, tasks completed and plans for forthcoming month.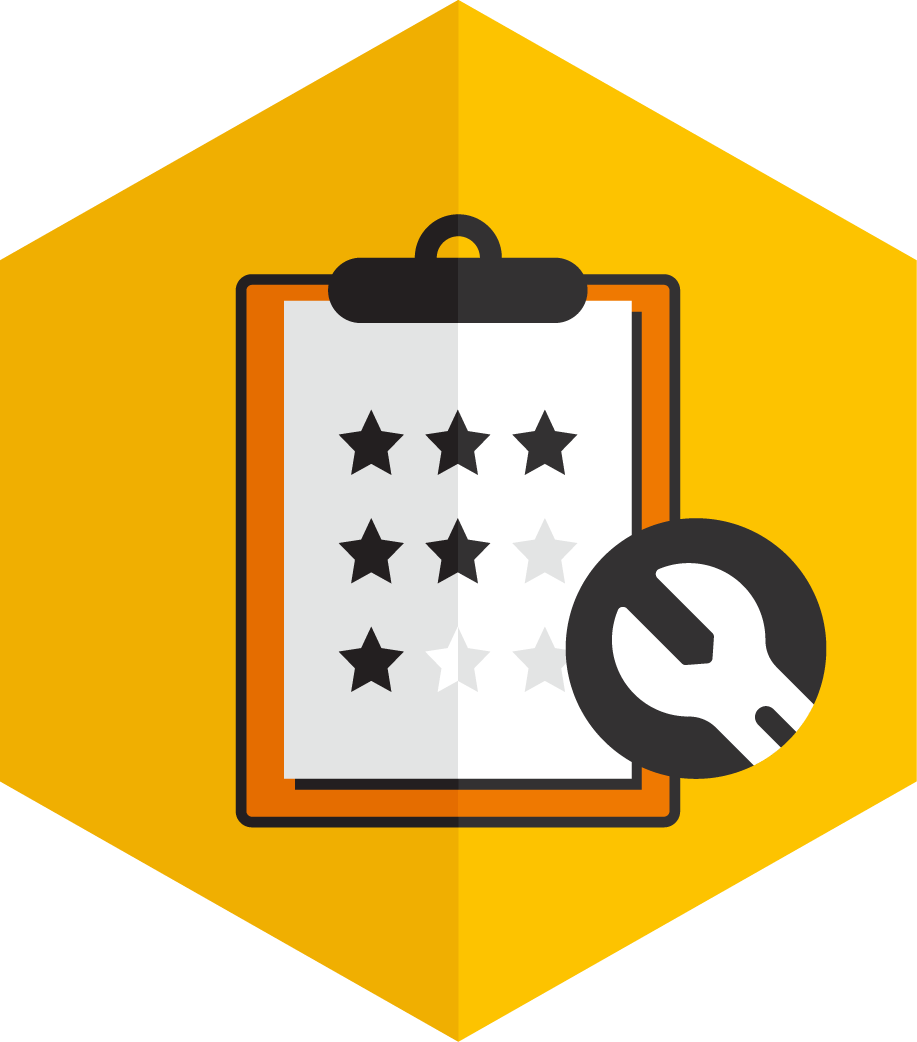 Quarterly Review & Tweak
Update the project based on 3-month results.
Get Results for Your Business Today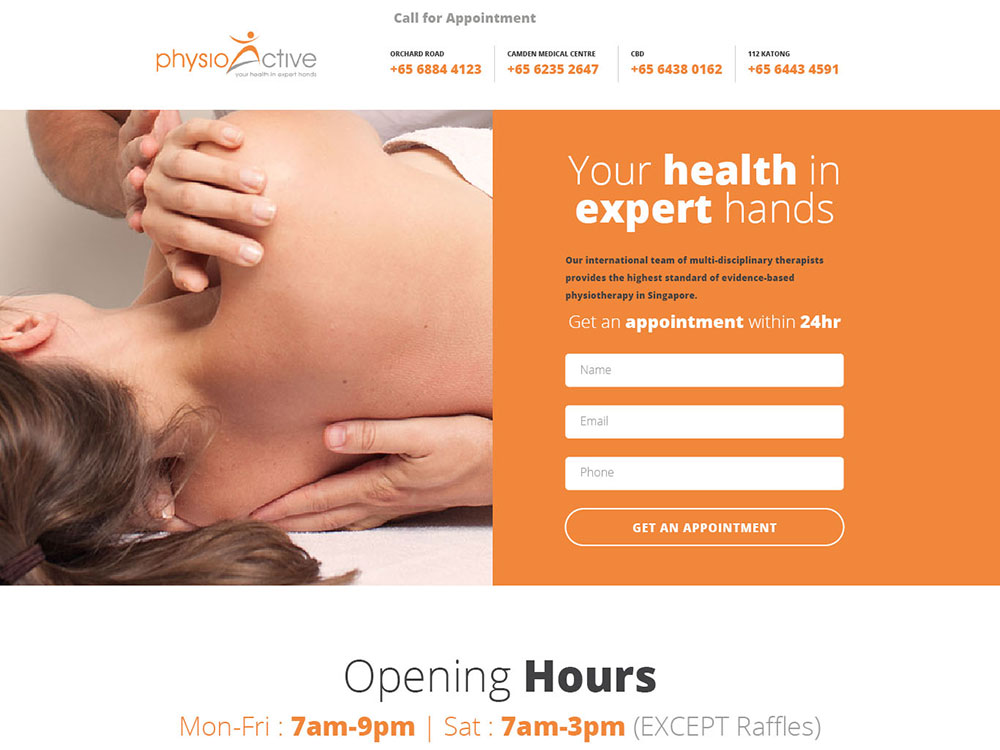 PhysioActive SEM Case Study
PhysioActive achieved a 4X ROI on their investment with Google AdWords. They came to us with the following challenges:
Attract potential clients via online
Show up above competitors on Google
Improve conversions on their website
Latest From Our Blog
A company website is one of your customer's first touchpoints with your business. It is a powerful marketing tool that can help make or break a lead. It tells the story of your brand, showcases your products and services, provides a platform for customer feedback and expands your reach across borders.
Determining your company website objectives based on your company's short and long-term goals is crucial as it helps you measure your ROI. Analytics programs also allow you to collect data about your customers and how they behave on your website which helps in tweaking your strategy to improve your website effectiveness.
Sounds simple? It is! However, in a survey done by Clutch, 29% of small business owners still don't own a website. Out of these, 31% cited using social media profiles instead of a website while 25% attributed it to a lack of technical knowledge as the top reasons for not having a website.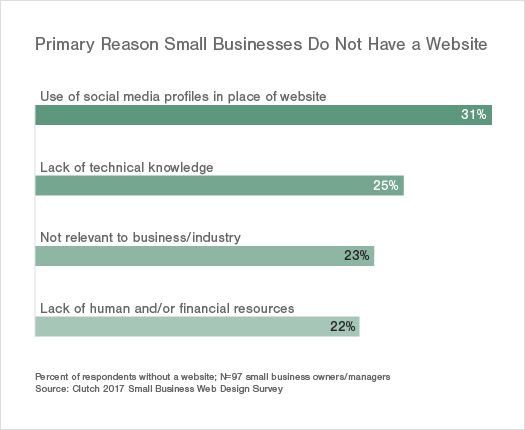 Image by Clutch
In Southeast Asia, more than half of the population use the internet to find information that provides a solution to their queries. Having a website allows businesses to create and leverage content that will interest consumers regarding their brand's identity and offers.
5 Crucial Steps That Will Aid Your Company Website's Pre-Development Phase
1. Know Your Enemy (or Competition)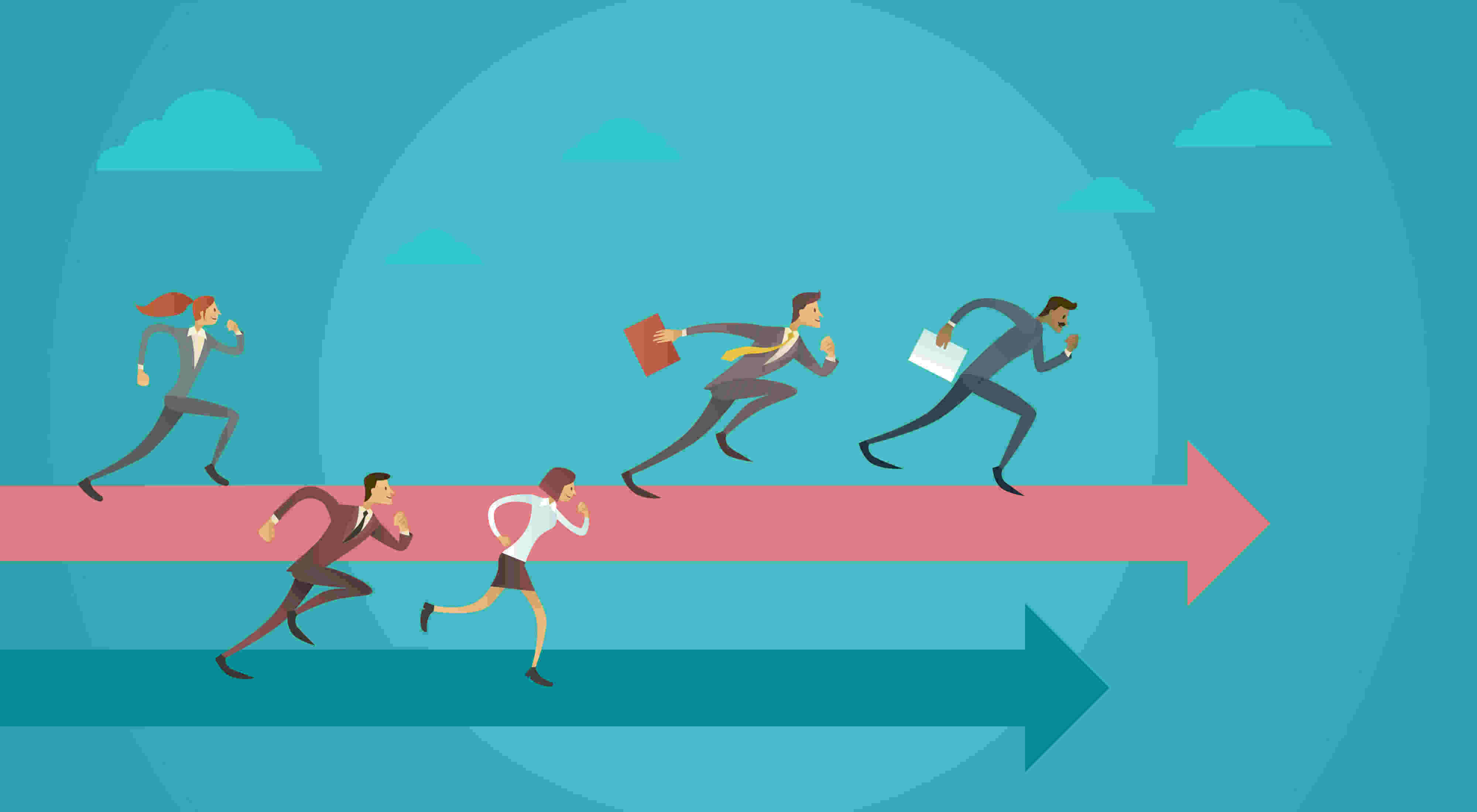 The best way to learn what a good website looks like is to look at your competitors. Analyzing the competition's website design, functionality, and practices are vital to ensuring your own business website gets off to the best possible start online. You want to learn what works and what doesn't in attracting your customers to your website and creating a positive online customer experience through their success. Here are three tools that can help you suss out the competition:
SEMrush.com (Limited Demo): SEMrush gives you an overview of your competition's organic and paid searches, their backlinks and unearths other competitors in the space.
I Web Check: Provides a detailed SEO report you can run for your competitors to find gaps that you can improve on and apply to your own future website.
Rank2Traffic: This tool shows you the competition's traffic, including their engagement and keywords they typically use to find the competition.
2. Creating Your Customer's Persona
Creating your customer persona means defining what your ideal customer looks like. You would need to identify the who, what, why and how of your customer.
Demographics: This covers the "who" of your customer persona. Go through your customer database and pick out the trends in their demographics and background – age group, gender, location, etc. By finding out these information, it would help you create the right messaging to appeal to the audience that you want.
Psychographics: You would also need to know what your customer motivations and challenges are and why they face them. Set up interviews with your top clients and note down quotes that help you understand the language they speak and how to craft the right message.
Once you have gathered these information, you can create your customer persona. If you need help in getting started, download our customer persona template here. [insert download]
3. Map Your Customer's Digital Journey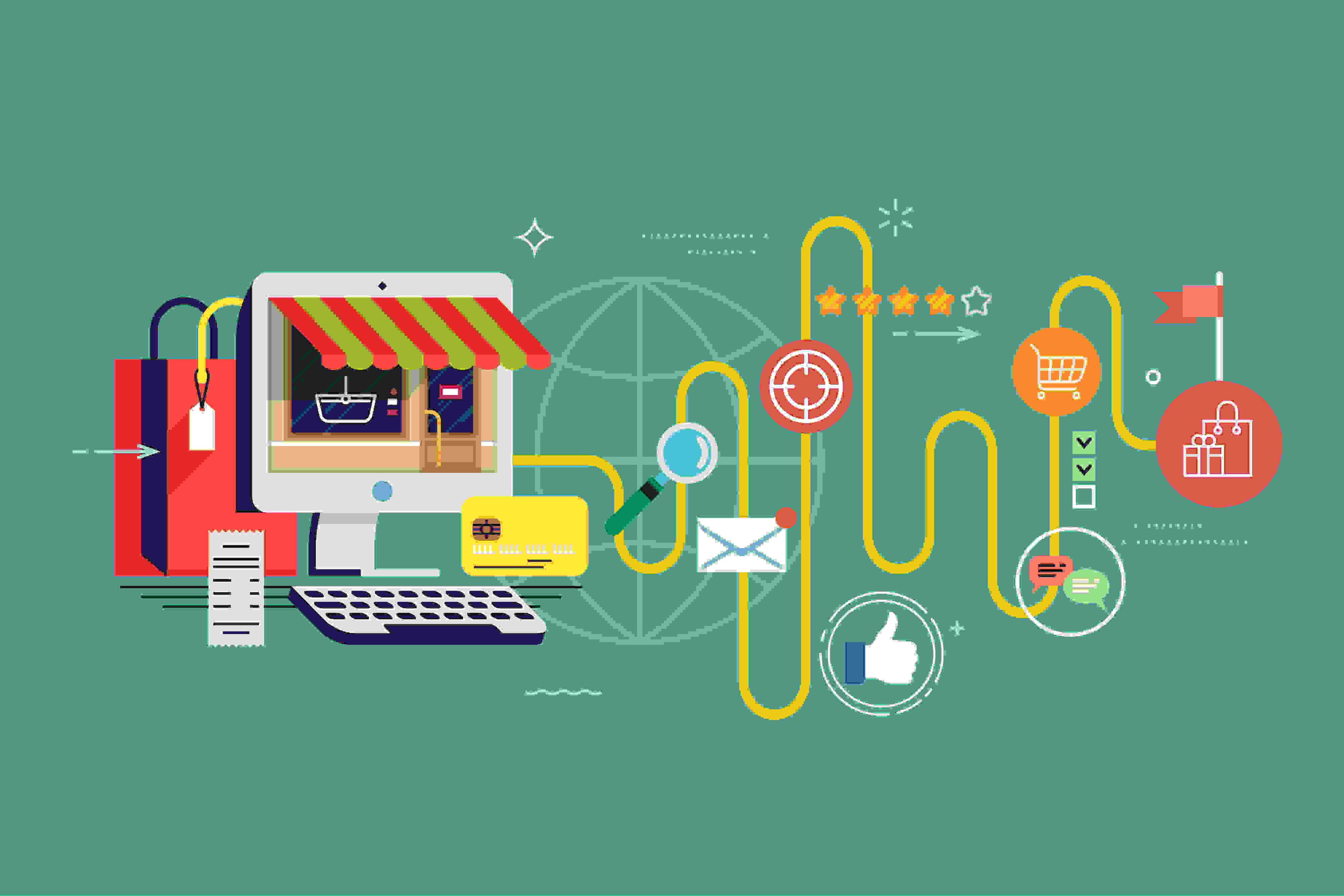 Most businesses invest in websites with designs that make for an excellent or unique user experience. However, gimmicks are not everything in selling products or services; it also involves understanding the other areas of your website that users find trouble understanding or navigating.
Here are two things your customer experiences when they visit your company website:
Intent: Understanding your customer's intent to visit your website allows you to position certain elements that will interest them regarding your offers. For example, as an air-conditioning repair company, audiences might take interest in general DIY cleaning tips, which urges them to subscribe to your newsletter. To urge them further on their customer journey, you can create specific HVAC-brand cleaning tips that you can send directly to their emails.
Obstacles: If your landing page has frustrating navigation issues or even fails to load, customers will look elsewhere for their solutions. If the content on your company website fails to convey your offerings due to difficult terminologies or writing styles, then customers will definitely "bounce" from your site.
The best way to know your customer's journey is to conduct a survey with a decent sample size to try a test version of your website before launch. Perform an interview or automate it by measuring the customer's journey length, pages that gain more attention, areas audiences typically stop browsing, links the get the most clicks, and attention to different forms of media present in the website, such as photos or videos.
4. SMART Website Objectives
SMART stands for Specific, Measurable, Attainable, Relevant, and Time-Bound, and each of these items are crucial when setting up goals for your site.
Specific
What exactly do you want to achieve with your website? Be specific with your goals by attaching concrete numbers such as increasing the number of qualified leads by 10% or improving conversion rates by 5%.
Measurable
How do you intend to measure the effectiveness of your website? If your objective is to achieve brand awareness,  then the number of visitors to your website matters. If it's to collect leads, then having a contact form helps you track the number of leads you're getting.
Attainable
Ensure your goals are realistic. Data you collect from analysing your competitors help you set attainable goals for your site's conversion rates, brand retention, or overall impressions.
Relevant
Your website goals need to match your business goals. For example, if your business objective is to grow sales by 25%, your website objectives can be to contribute to 10% of the overall increased sales.
Time-Bound
Set a deadline for that goal. Are you able to achieve the results you want from your website in 6 months or do you think you need a year? If you've not set up a website, you won't have data until after the first month is launched and often, you might need to tweak the design of your company website and continue optimizing it till you get it right. So be sure to factor those in when setting your goals.
5. Determine Company Website Purpose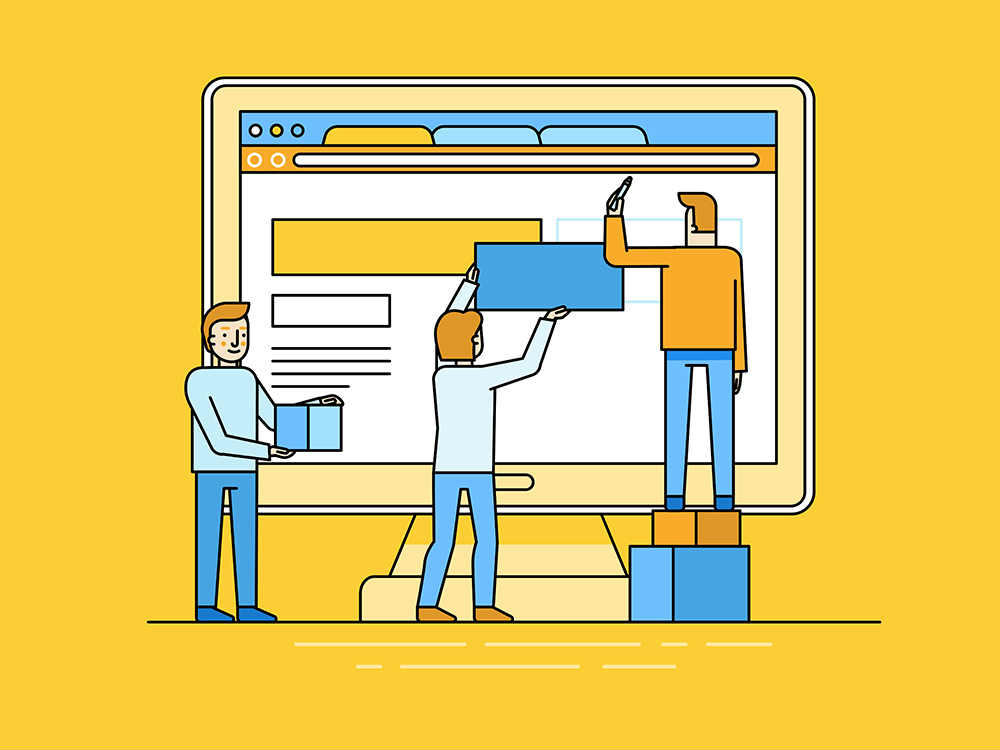 Once you know what your customer needs and have set goals for it, you're ready to determine what purpose your website will serve your business.
Your website can be one of the following:
An E-Commerce Platform: If you are selling products to users, especially B2C, e-commerce is something you might consider. An e-commerce platform allows users to directly purchase products from your website so ensuring the whole buying process is smooth for your customer is key. For example, StarWellness had a wide product range of holistic wellness products from alkaline water systems to air purifiers. To showcase their diverse range and make it convenient for their customers to buy their product online, they engaged 2Stallions to develop their e-commerce website.
Service-based Websites: If you're selling services, then e-commerce is not ideal. Instead, the purpose of the website would be to help tell your brand story and attract customers to want to engage your services. Your website needs to be positioned as the dependable, trustworthy and experience and your website needs to communicate that. This was the case for IBULK Singapore, a dry bulk shipping consultancy company, whose main offering was its consultancy services in chartering, operating, project finance and sale and purchase. Check out their website here.
Blogs: Blogs help you attract a regular audience to keep coming back to your website to read and engage with exciting content. The content needs to appeal to your customers and be regularly updated to maintain a constant stream of visitors who revisit your website. It's perfect for building brand loyalty or a community.
When determining your website's purpose, make sure to focus only on one function that would strongly benefit your customers. Once your website is up and running, and you have collected enough data about your customer behaviour on your website, then you can focus on improving or expanding the purpose of your website.
Wrap-up
It's important for every business to have a website, no matter how small but it can be quite daunting if you don't know where to start. It's not that difficult to if you start by analysing your competitors, identifying your ideal customer persona and mapping out your customer journey first. These are crucial to developing SMART goals that help you determine the purpose of the website. This helps you have a clear picture of what you want to achieve with your website. With all these information in hand, you will be ready to start developing a website that is efficient and meets all your business goals.
What other data do you think is vital before you develop your business website? Write them down in the comments section below!
Your marketing team, no matter how good, is only human. From managing marketing campaigns, customer engagement and multiple social media accounts, there are many marketing tasks that require daily attention. The smaller your marketing team, the harder they find it to stay on top of campaigns, which affects your business' efficiency and ability to generate sales qualified leads.  Fortunately, there is a way to keep up with your company's marketing tasks all at once – Automated marketing.
Never heard of it before? You're probably not alone. A whopping 90 percent of marketers don't know what automated marketing is and how it can reduce workload while increasing productivity. By the end of this article, you'll be glad to have joined the remaining 10%.
Marketing Automation And Getting Good Results
As business owners, personalization is key to connecting with your customers. This helps to build positive relationships and encourage loyalty. However, as your customer base grows, it's harder to keep up with personalizing every single interaction you have with them.
Such was the issue for Math Plus Academy, a children's tuition agency aiming to create a fun learning experience for kids.
Founder Raj Shah implemented several marketing strategies to boost his agency's performance but achieved unsatisfactory results. They overspent on online advertising and several marketing obstacles made the academy's offers unappealing, making expansion hard. In fact, their marketing objectives took precious time away from developing their primary product: fun-filled courses for the kids.
However, Shah was introduced to Infusionsoft, an integrated automated marketing platform. It efficiently managed his business with its automated customer relationship management (CRM) system, allowing him the time he desired to work on his product. His courses sold better through an integrated and efficient e-commerce module creation, expanding his reach.
Getting to Know Automated Marketing
For Math Plus Academy, marketing automation led to an overall increase in business efficiency and sales. In fact, companies that utilize automated marketing experience an 80 percent increase in leads and a 77 percent increase in conversions, according to VentureBeat. There is a lot to be gained if you're willing to take the time with the initial set up.
Three Major Channels of Automated Marketing
Marketing automation allows marketers to utilize software to perform repetitive online marketing tasks. When we think of repetitive tasks in terms of digital marketing, we can distribute them into 3 broad online channels.
1. Email Marketing (also SMS Marketing)
If you have a large, well-segmented audience, sending out emails or SMS can be a full-time task, even with a few templates prepared. Fortunately, you can turn to software to automatically send out emails or SMS that are triggered by certain events (a new subscriber, an enquiry, etc.).
2. Social Media Marketing
Managing multiple social accounts for your business can be time-consuming and even disorganized. However, automated marketing software lets you manage multiple accounts on a single platform and even automates your social media engagement. It allows you to connect with your followers and leads with the least amount of effort.
3. Landing Pages
Landing pages are what your customers see when they click through on links in your emails. In the past, it took a lot of time and effort in designing landing pages that appeal to your audience. Marketing automation makes it easy to customize landing pages and content to your segmented audience depending on where they are in the sales funnel.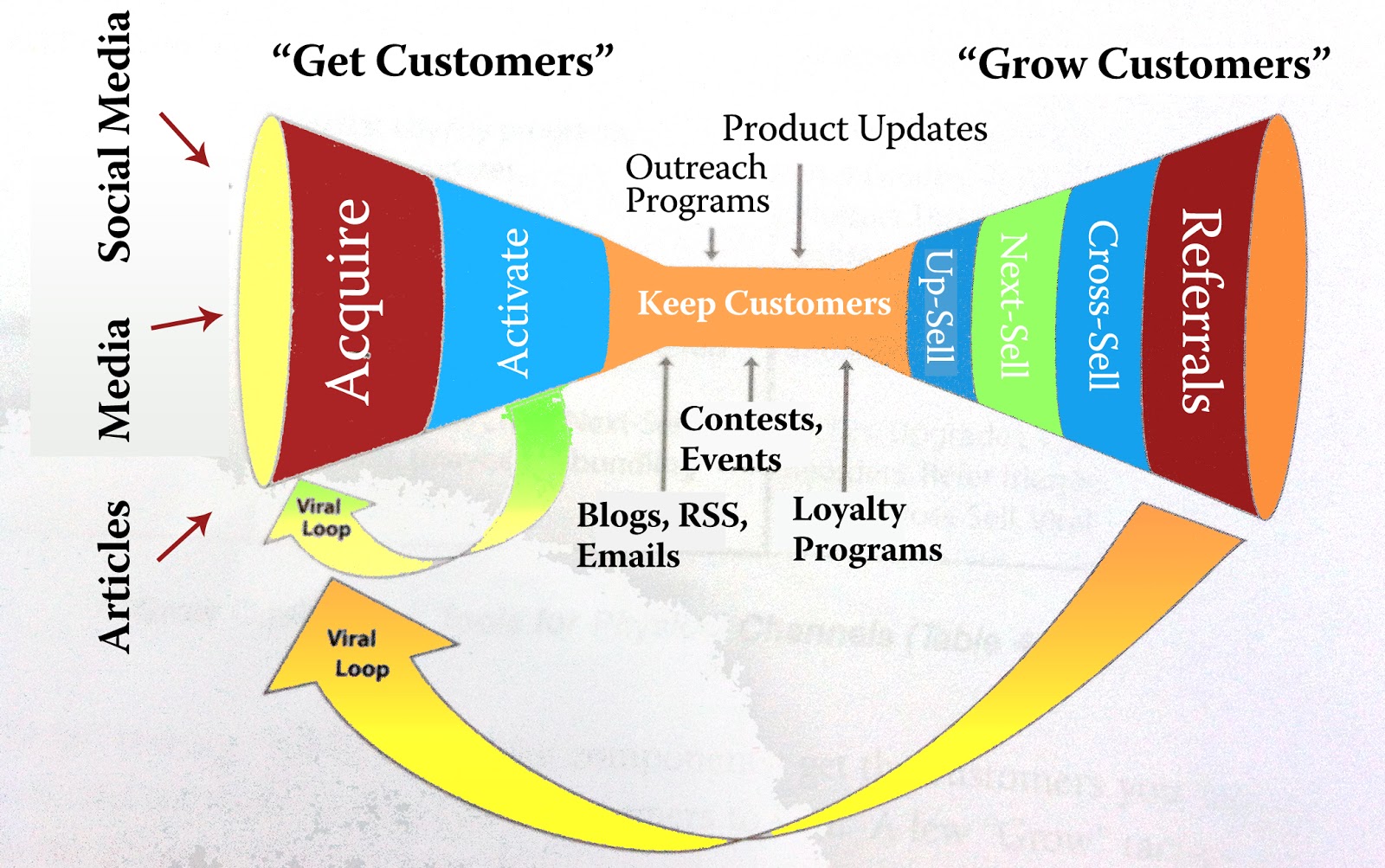 Getting Started with Automated Marketing
1. Organize Your Contact List
The first thing you need to do is establish a centralized list of contacts. This may be the most time-consuming step of the process as you gather these contacts into a single list.
Jog your memory a bit; where do you typically store contact names and email addresses? Search through your desk for business cards, look at email sign up forms, and squeeze your hard drive dry of any spreadsheets with email addresses. Once you have them all, be sure to discard contacts that you've not been in touch with for over a year and are unlikely to remember you.
Make sure to create contact groups based on criteria relevant to your business. Organize them according to their interests to make it easier to send personalized emails. Once you've done that, you're ready to import them into your marketing automation software.
2. Know Your Audience
Sending the same email to everyone doesn't work as customers want to feel connected to your business on a personal level. Catering to your customer's personal interests is one way that helps you create that connection. Use Google Analytics for insights on your site visitors, and develop email content based on the customer personas you have created for your business and their interests.
3. Create Your First Email
There are many types of emails you can try sending. For example, welcome emails, qualification emails, trial emails, newsletters, and DIY Course emails.
Start by repurposing high-quality content from your business' blog to send as an email. You can experiment with different approaches and find out which are successful and which are flops. Infusionsoft (2Stallions is an Infusionsoft Certified Partner), among other automated marketing software, can help you design your first email, save templates, and organize a profitable contact list. If you're having trouble designing an eye-catching, quality email, utilize software that can guide you with templates and newsletter creation interface.
4. Create More Content ­
When someone gives you their email, they are inviting you to be part of their digital lives. In return, you have to dish out quality, gated content. You can send them eBooks, whitepapers, online courses, and more. The goal is to build a relationship with your contact list over time and see it prosper.
See to it that you only send relevant content. For instance, if a portion of your contact list consists of fitness enthusiasts, send them workout routines courses that they can do from home.
5. Track and Improve Performance
It is great that you've invested time and effort to connect with your audience. However, there is always room for improvement, and you should find out how you can take your automated marketing strategy a step further.
Analysing your email list is one way to find out. How many contacts did you start off with and how many do you have now? Open rates and click-through rates can also give you an idea of what content your customers are interested in and what they are not. Data such as these matters if you want to expand your reach and improve your marketing efforts. Below are some metrics to keep an eye out for once you launch your automated marketing venture: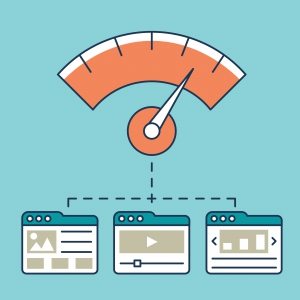 Contact List Size: Keep tabs on your contact list size and track its growth. Decide on a goal to reach by the end of the year. How many contacts are you aiming for at the end of the month? Ask yourself these questions and work towards crossing out achieved goals at a steady pace.
Email Open and Clickthrough rates: You've experimented with a lot of email approaches and techniques. Which ones received the best open rates? Keeping this in mind will allow you to recalibrate your focus and invest more time and energy on the strategy that works and decrease efforts on flop approaches.
Engagement: Figure out what kind of content is best received by your audience. Which blog post reeled in more traffic? What sort of CTA got more visitors to take action? Utilize Google Analytics and find out which stuff works and what doesn't. This will help you understand what type of content your audience wants to see more of for a better bottom line.
Unsubscribe Rate: An "unsubscribe" can be a little heartbreaking. However, it is important to pay attention to how many people are unsubscribing from your email list. If the rate increases over time, perhaps it is time to rethink your strategy, sending schedule, and content.
Automated Marketing Is Your Friend
Like anything new, automated marketing can seem intimidating. Despite this first impression, don't let this great opportunity slip away. Automated marketing will require some effort and research on your part, but believe me when I say that the returns are worth it.
If you encounter any roadblocks to understanding and setting up your automated marketing strategy, leave a comment below or shoot us an email. We'll be glad to shed some light on your issue and might have solutions to make your venture easier!
Get Results for Your Business Today