LinkedIn marketing led to a
611%

increase in iSwitch's brand following.

2Stallions was tasked with:
Develop a strategy to appeal to a B2B market
Increase lead generation via LinkedIn
Establish thought leadership in their industry
This FREE B2B LinkedIn Marketing case study details the steps 2Stallions undertook and the final results of the campaign. Download the case study to find out how you can achieve the same results!
About iSwitch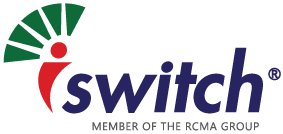 iSwitch is an EMA-licensed electricity retailer in Singapore. It is a member of the RCMA group, which is a respected player in the global commodity and energy sectors with an annual turnover in excess of US$1 billion.
Enter Your Details For FREE Case Study:
2Stallions Is An Award Winning Digital Marketing Agency Since 2012.